How Fire Emblem Returned From the Brink of Collapse
Rise, fall, and rise once more: the Fire Emblem franchise that we know today was on the verge of disaster over a decade ago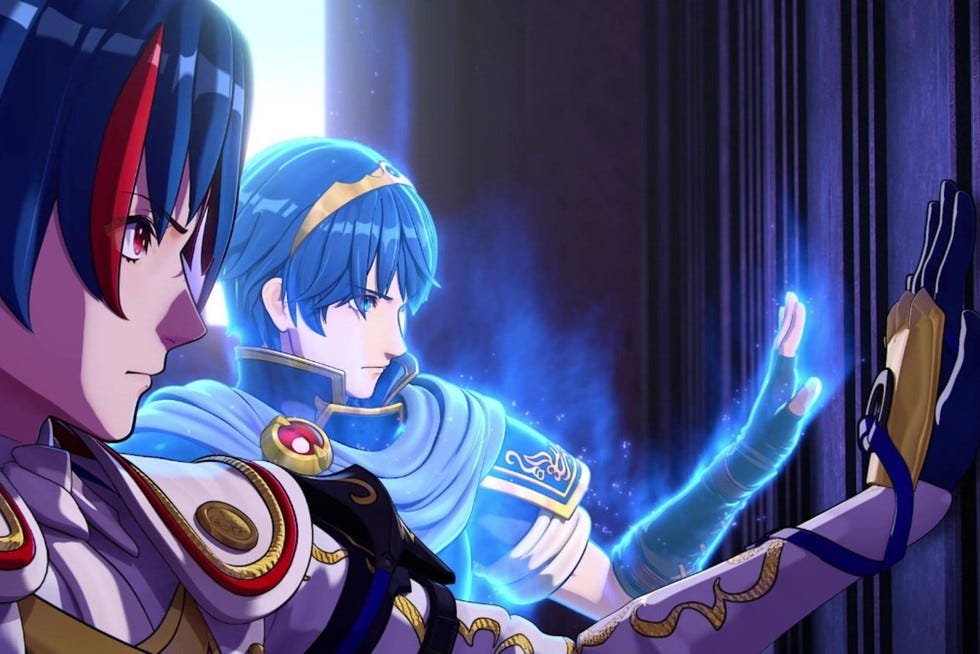 Fire Emblem is a historic franchise and one of Nintendo's premier brands. Starting back in 1990 under Shadow Dragon and the Blade of Light, the series has stayed constant with its fantasy and tactical turn-based RPGs, with a few spinoffs here and there. Needless to say, since the beginning, a dedicated fanbase of millions has sprouted, both players who adore the nostalgia of older titles and those who have only started playing in recent years.
But while it continues as a major brand that Nintendo cherishes deeply, its presence among the gaming community as a whole has only started to reach its full potential. Outsiders may be unaware that the Fire Emblem they know today was once on the brink of collapse over a decade ago. Here's the full story, condensed for all audiences to understand the legendary journey of the creator, Shouzou Kaga, and the wonderful history that shaped what Fire Emblem is today.
1990–1999: The Shouzou Kaga Era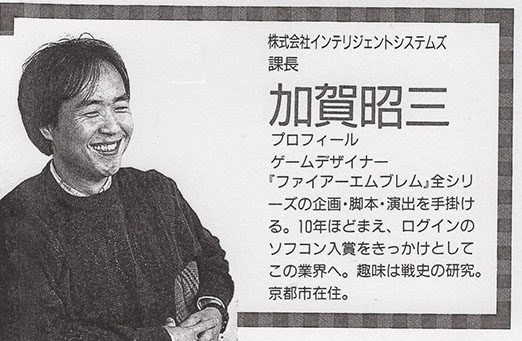 The franchise actually started off somewhat by accident.
Intelligent Systems founder Toru Narihiro and their writer Shouzou Kaga were part of the original team credited with initializing the series. The game was more-or-less labeled as a "doujin" (roughly translates to "hobby" or "fan-made") project by both Intelligent Systems and Nintendo. Kaga and Narihiro never intended to commercialize the first FE game (Shadow Dragon and the Blade of Light) for the Famicom console. Due to a lack of personnel, the original team itself had to take on multiple tasks per person, but that never stopped Kaga and his vision for the game. When he first presented the design document for it, Kaga captured his idea of combining the elements of an RPG together with tactical gameplay. His argument was that "role-playing games had strong stories but limited protagonists, tactical games had multiple characters but a weak story." Thus, Fire Emblem would be the solution that combined fun gameplay with relatable characters in a breath-taking narrative.
Upon release, the game unexpectedly began selling more copies, prompting Intelligent Systems to go full speed ahead with more titles. Next on the list? Fire Emblem Gaiden, released in 1992, also for the Famicom. Gaiden received mixed reviews and was even deemed the "black sheep" of the series thanks to some of its new "iffy" strategic elements, but that didn't stop Nintendo and Intelligent Systems from continuing the series, as whether reviews were good or bad, there existed a clear rise of popularity.
Fire Emblem 3: Mystery of the Emblem was the third installment of the series, and this time, Kaga and his staff achieved wide success. Not only did they manage to achieve better scores from critics, but they earned more sales than the two previous installments combined, topping 780,000 units sold. The game also held a sales record for the best-selling first-week debut until Fire Emblem Awakening beat it in 2012, but I'll get to the latter game down the road in our article "Chekhov's Gun."
Then in 1996, Fire Emblem 4: Genealogy of the Holy War was released similarly to its predecessor in terms of sales and critic reviews. Thracia 776, the series' fifth title three years later in 1999, also achieved popular praise for its thorough storytelling and fun but difficult gameplay. However, while the sales and praise had stayed constant up to that point, the series never skyrocketed into Zelda or Mario levels of popularity. The combined units sold from FE 1 to FE 5 amounted to just over 2 million — an average of 400k per title. By comparison, 1998's The Legend of Zelda: Ocarina of Time has amassed over 7. Million. Units. Sold. But let's not forget that up until now, all FE games were locked to only Japanese releases. And, to hammer the nail into the coffin, Kaga decided to depart Intelligent Systems in 1999.
Whether we think Kaga's time with FE was truly successful or not, we can all agree that he was responsible for the inception of two key elements that made FE unique: memorable characters and amazing stories.
1999–2008: Popularity in Super Smash Bros. but Declining Sales
The decade after Kaga's departure from Intelligent Systems marked an interesting time for the franchise. While the critics never gave the series a hard time with its next few launches in The Binding Blade, The Blazing Blade, The Sacred Stones, Path of Radiance, Radiant Dawn, Shadow Dragon, and New Mystery of the Emblem, something was off. Sales never grew as expected compared to Nintendo's other titles, and every FE release forced the company to question: "Will this finally be the one that takes us forward?"
That's not to say game quality diminished — in fact, quite the opposite. Path of Radiance (2005), for example, was the first game to introduce voice acting and full motion cutscenes in 3D, now a staple feature in the series. As always, every title featured amazing gameplay coupled with a well-thought-out story which pulled fans in closer. So what was the issue?
Alas, none of the titles from 2002–2010 could really bring in sales by drawing in new fans as much as previous titles did. Nintendo also began growing the series outside of their home country, but without the aid of Smash Bros. promoting their characters, things looked dim. Consider this: Nintendo's inclusion of Marth and Roy as playable characters in Super Smash Bros. Melee and Marth and Ike in Super Smash Bros. Brawl were heavily relied upon— if none of the FE characters were introduced in Smash, sales figures could've been even worse. Look at the below chart to see the sales figures (Japan only) in the first few years after launch:
As you can see, both Path of Radiance and Radiant Dawn scored well with critics, but their sales were low — albeit we're only looking at Japanese figures here. However, if you asked most Western Nintendo players at the time which FE game they thought Ike and Marth were from, they'd likely reply with "I only know them from Smash."
Introducing FE characters to Smash Bros. was obviously a game-changer for spreading awareness among many general fans outside of Japan. The games made Ike and Marth among the most popular FE characters of all time. But was this truly enough?
After the release of 2010's New Mystery of the Emblem, Nintendo pledged to end the series entirely if the next title didn't exceed over 250k sales. Given that the previous few titles didn't even come close within the first year after launch, things looked bleaker than ever. Think about it — 12 main titles across two decades' worth of work — all thrown into the fire with only memorable characters (among most general fans) to show for it. Of course, the real FE fans who've stayed with the franchise since day one would be devastated — but if you show them the figures and the cost to produce these games, even they would understand how dire the situation was.
One bright spot I want to call out during this dark time was the constant work of Yuka Tsujiyoko — the series' original musical composer. She composed the famous Fire Emblem Theme and has contributed to pretty much all mainline games during both successful and unsuccessful periods.
2012: Fire Emblem Awakening
Well, we had our breakthrough. *Wipes sweat off of face*
2012's Fire Emblem Awakening is objectively both the most important game in the franchise's history and one of the greatest video games of all time.

The development team at Intelligent Systems pulled all their resources and heart together to build this legendary game whose legacy can still be felt today. It's said that the team intended for Awakening to be the last instalment of the franchise, as they didn't expect the sales it ended up generating. Thus, they made sure to throw in all the positive elements from previous titles while simultaneously addressing as many weaknesses as possible. New enhancements to the social system and battle mechanics, along with a "Casual" mode for newer fans, made accessibility easier than ever. The gameplay was fun for its time, and the storytelling was as top-notch as ever to ensure fans would cherish the franchise forever. On top of all of this, marriage and child mechanics were also introduced.
I will admit, the hardcore fandom has subjective opinions about each FE game, and the "best ones" are usually still up to the individual. Still, if I had to pick the most influential game in the franchise, it would be Awakening, without a doubt.
Sales absolutely crushed expectations — over 2.3 million copies have been sold across the globe as of today. The game itself was nominated for numerous awards and won several under IGN's Best of 2013 awards list.
Fire Emblem was saved. The series wouldn't come to a close. Robin, Chrom, and Lucina made sure of it.
2015-Present: Continued Success & Heroes
After Awakening revived the franchise from the brink of collapse, Nintendo made sure to take advantage. 2015's Fire Emblem Fates garnered even more sales than Awakening, and 2017's Fire Emblem Echoes represented a remake of the original FE 2: Gaiden to introduce newer fans to old treasures.
Also in 2017 arrived Fire Emblem Heroes, a mobile spin-off that leverages the same tactical fantasy-based RPG from the mainline series, but also with a gacha twist. I have to say — releasing Heroes is probably the franchise's second most important decision ever. With over 700k reviews and close to 10 million downloads across both Android and iOS, the gacha-based game has amassed its own respective following that allowed millions of old and new fans alike to experience Fire Emblem's traditional tactical gameplay.
With Fire Emblem: Three Houses and Fire Emblem: Engage now in the spotlight with positive reviews and millions of sales, we can only ever see the franchise growing bigger and louder. As the saying goes:
Fire Emblem,
Your spirit shall shine
Across the generations
Now, and for all time!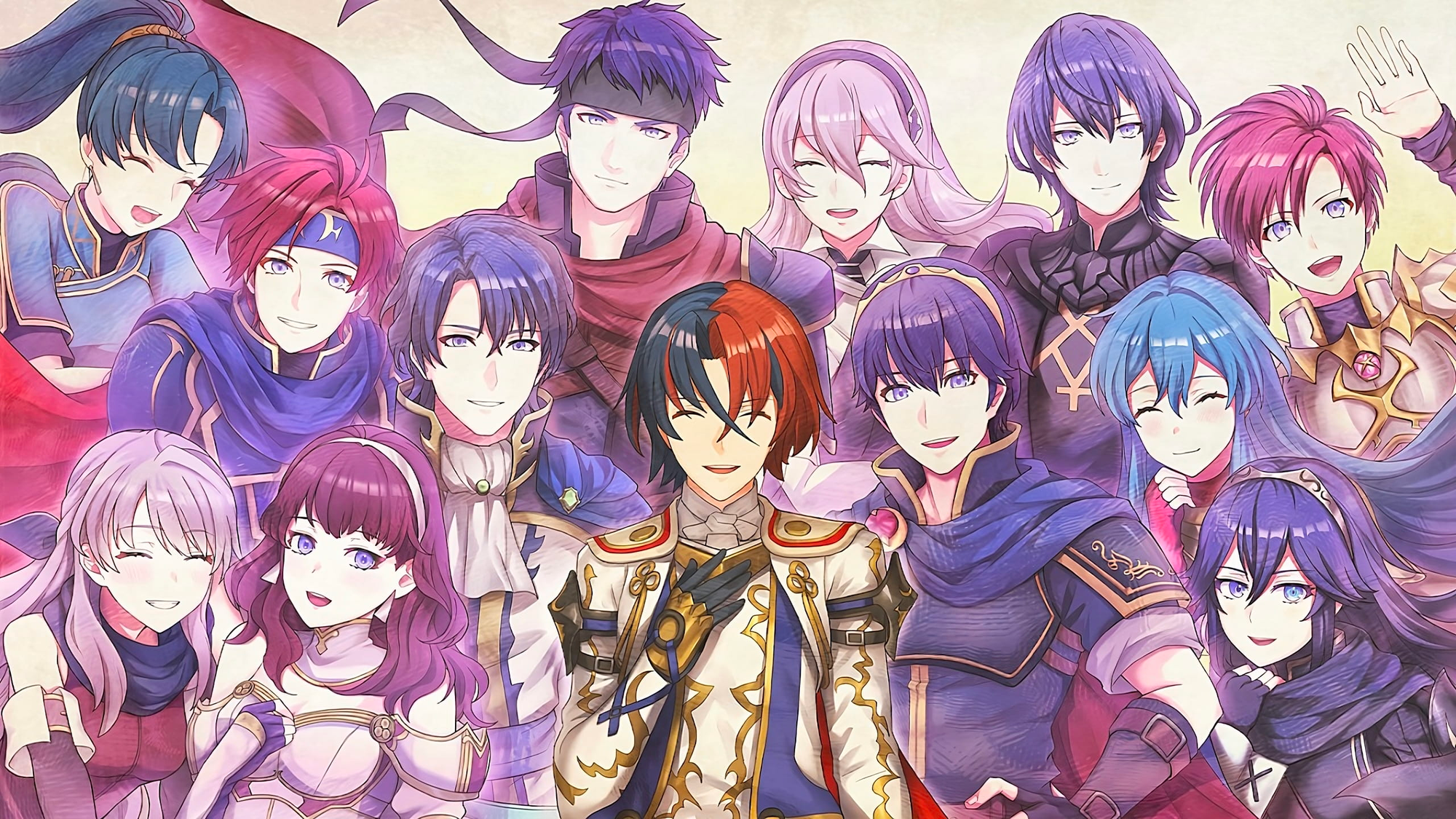 Comments
Sign in or become a SUPERJUMP member to join the conversation.