Joon Shining Review
The ultimate golfing-platformer challenge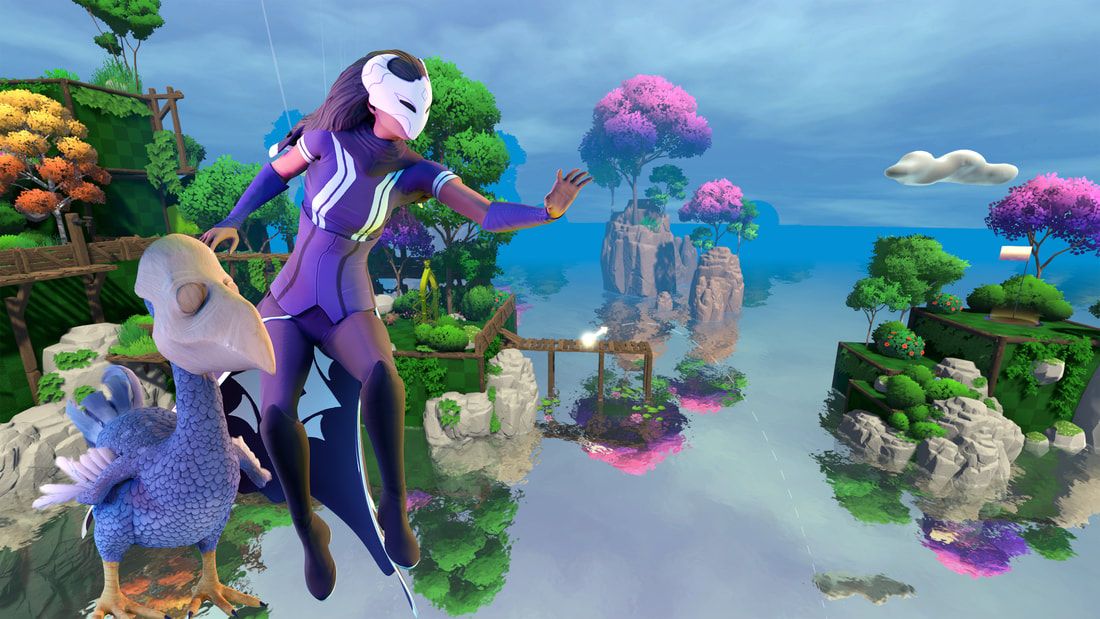 On its surface, Joon Shining, a new golfing platformer from Aussie studio Orchid of Redemption, looks like a whimsical good time. It's got a lovely, colourful 2.5D art style and a narrative about a rookie magician wanting to save dodos from extinction by getting their eggs to hatch safely. How does Joon the magician do this? By a form of magical transport that looks remarkably like a golf shot. Cute, right? I've been sick for the last couple of weeks with a cold, and I thought this would be exactly the kind of thing to give me a lift, especially considering that I very much enjoy a twist on the venerable sport of golf. But here's the thing – it's not just a golf-based platformer, it's a golf-based precision platformer, and a particularly punishing one at that.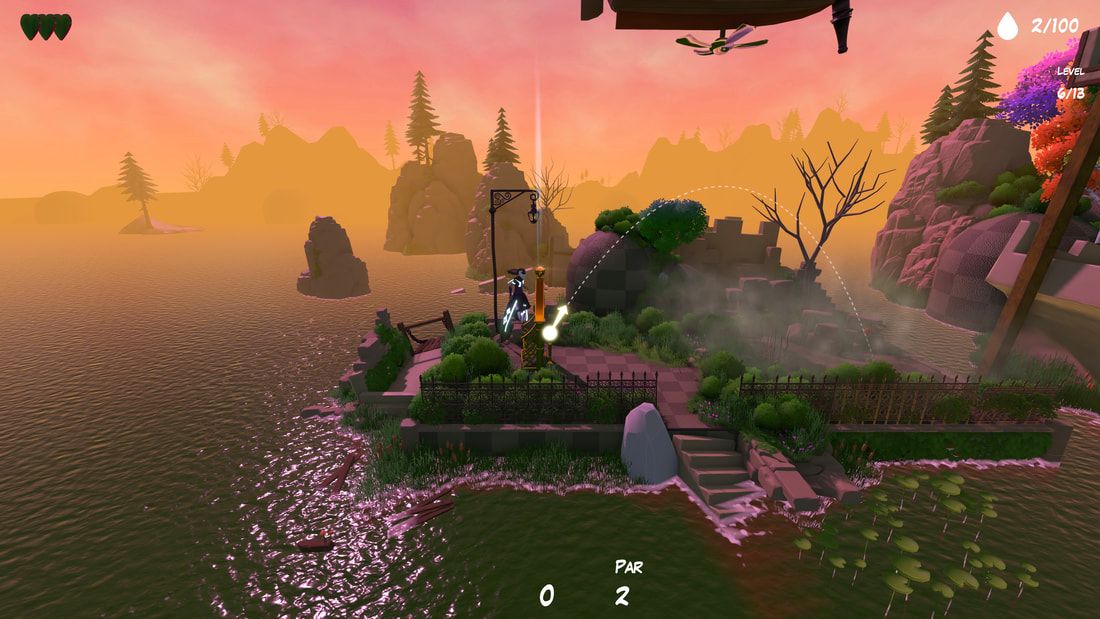 Mechanically, Joon Shining is fairly straightforward. You aim your ball and shoot it, with only a couple of extra things to do after the fact. The main one is spin – you can provide backspin to get a ball to quickly drop or topspin to get it to keep rolling. This mechanic reminded me somewhat of the older Tiger Woods PGA games where, if you made a character with the spin stat full, you could stop the ball on a dime or make it side spin like you're a golfing Shane Warne. You can also activate certain objects such as rotating planks and bouncy bubbles, or go through rings that give your ball the power of flight. After getting introduced to the game's mechanics, and taking stock of the whimsy on display in the levels, you will quickly get dumped into the deep end.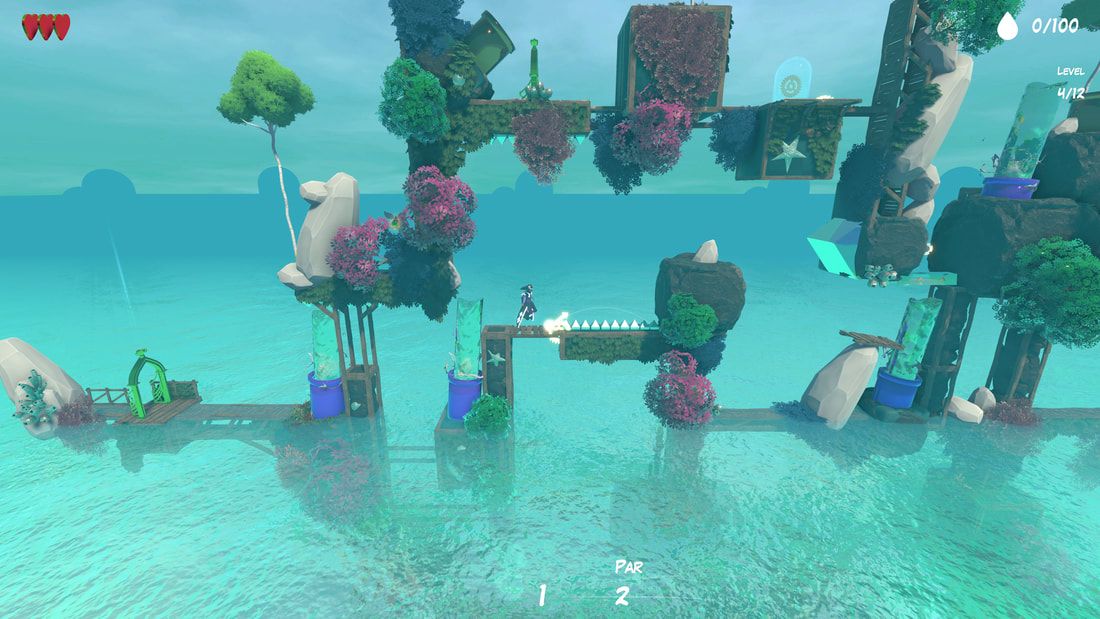 The levels are generally long, twisty affairs with a variety of challenges to overcome between you and the hole/nest for hatching a dodo egg. I think that there's plenty of interesting stuff packed into each set of levels, but I found frustration creeping in and sometimes souring my enjoyment of them. You see, if you go out of bounds in a level, you will have to restart from the start of a checkpoint – and checkpoints are few and far between. You are able to restart a level to save your score from straying too far from par, but there's no chance for a mulligan. There are difficulty options, but they only affect the par score and not the levels themselves. As a result, the game rides that thin line between tension and frustration, and sometimes falls to the latter as levels extend in length. Many of the best precision platformers, such as Super Meat Boy, VVVVV and Celeste, break up into small sections to offset the difficulty. It's easy to try again and again when little progress is lost and you can quickly get back into it. Joon Shining doesn't do this and suffers as a result.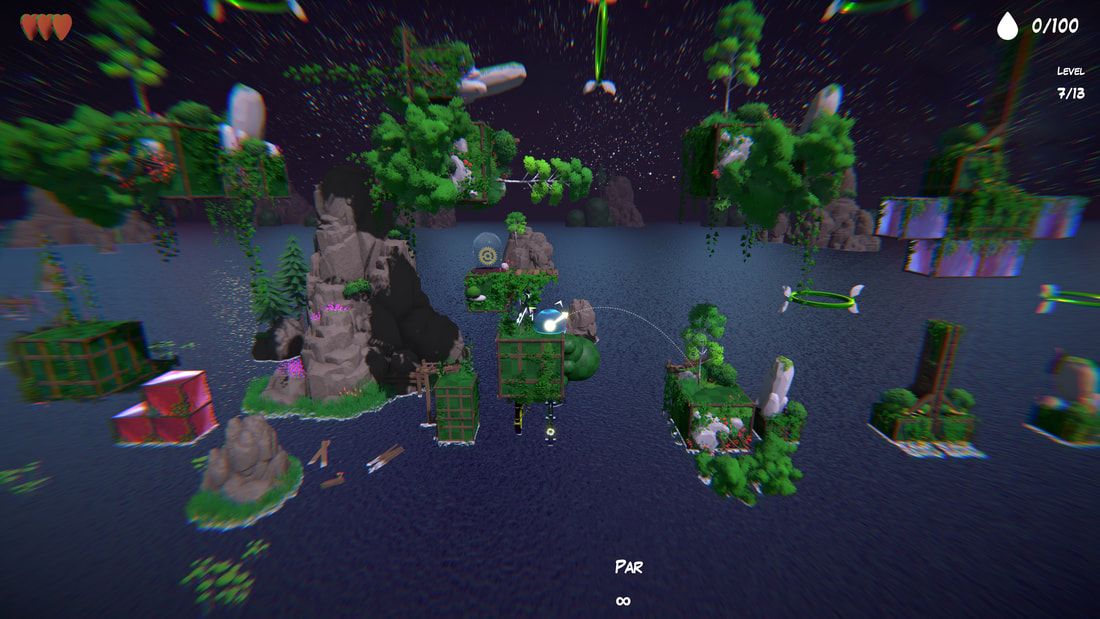 What I am getting at here is that you can't breeze through Joon Shining to take in the scenery and see what happens to Joon and the dodos. This game is tough as nails. It's for people who played through Cursed to Golf and want something even harder. It may not advertise itself in the same "prepare to die" way that many difficult platformers do, but it's certainly in that league, and worth checking out if you want a new kind of platforming challenge.
Comments
Sign in or become a SUPERJUMP member to join the conversation.