Legally Speaking: A Conversation with Richard Hoeg, the Gaming Internet's Favorite Attorney
Fun with learning, legal edition!

The first time I'd ever heard of Richard (Rick) Hoeg was earlier this month when he was a guest on Colin Moriarty's Sacred Symbols+ Podcast. It turns out he has become somewhat of the go-to attorney for many in the video game industry and has turned his knowledge into a successful and entertaining YouTube channel, with a show called Virtual Legality.
Rick has a knack for making complex subjects understandable, and it is clear through his success that people care about all aspects of their favorite games beyond just playing them. I knew I wanted to follow up on other subjects with Rick so I reached out and he graciously agreed to interview with us. So read on and enjoy!
There is no legal advice in this article, all statements are Rick's opinions and observations. Anyone needing legal advice should consult with their attorney.
SUPERJUMP
Good Afternoon Rick, thank you for joining us today. I wanted to start by saying congratulations on the success of your YouTube channel. You started making videos back in 2018, and that has now evolved into your current main show Virtual Legality. You've done almost 300 shows now, are you surprised that the show and your channel have had so much success, given that legal issues aren't usually considered to be entertaining?
RICK
Thanks so much. I am, in fact, surprised, and remain surprised. The whole channel came about, in part, when Kyle Bosman, Brandon Jones, and the rest of the Easy Allies started asking me questions on their show regarding copyright, fan games, mergers that were happening, etc. We got such good feedback on that that we just kept doing it, and since I was also doing some radio at the time, I thought, 'let's see if folks are interested in a new channel'. It's been a lot of fun to give folks who love the things that I love just a bit more understanding of how these giant businesses navigate both commercial and legal matters. As you can tell if you watch the channel, I very much love both, and so that's been a fun thing to share.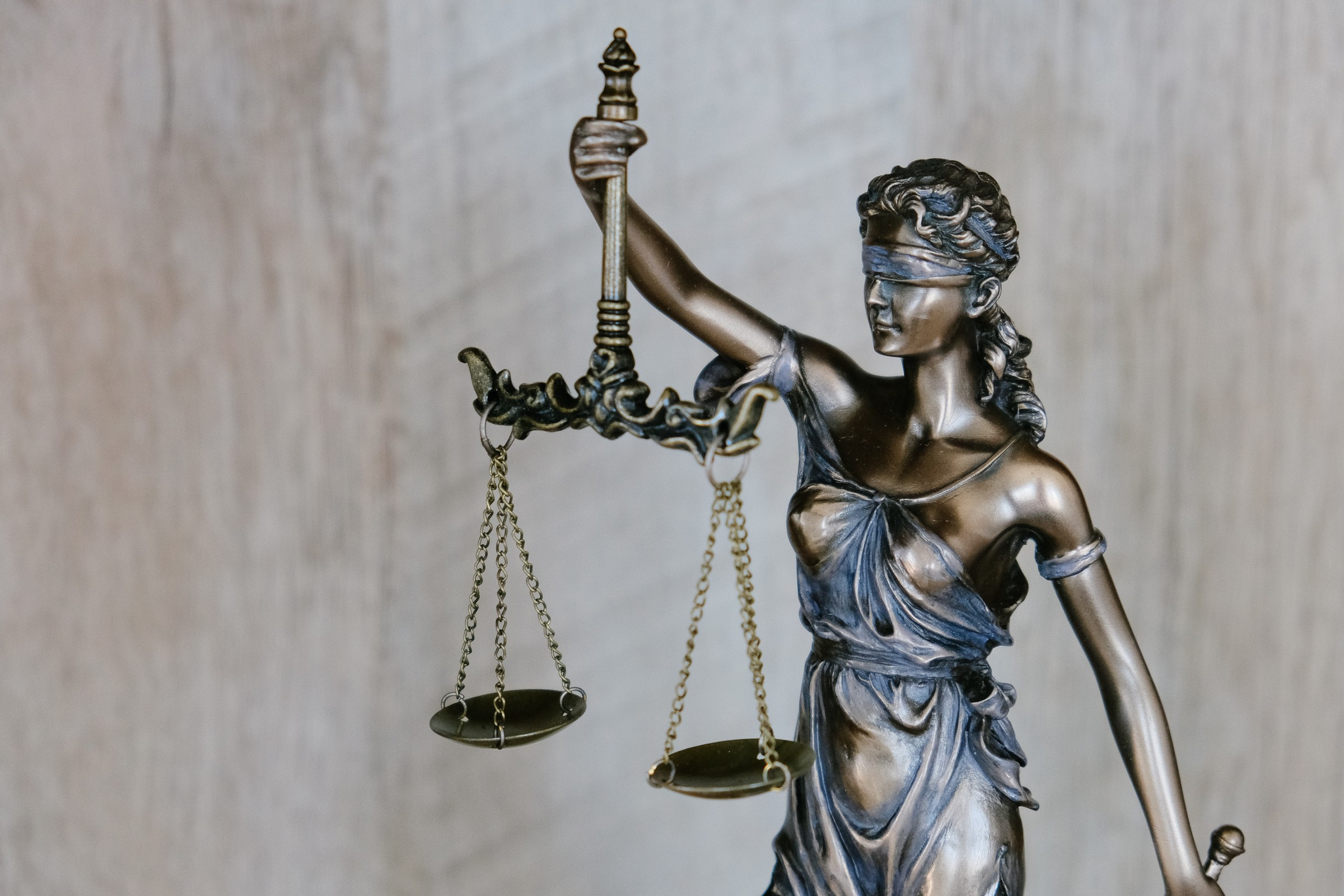 SUPERJUMP
One of the things we try to bring to our audience is a look at all the different ways one can have a career in "gaming". Your law career didn't start with a focus on the software and gaming industry, so can you tell us a bit about how you realized you could have a practice that really focused on these types of issues and clients?
RICK
So, software in general now represents about a third of my book of business, but I "grew up in the law" doing mergers and acquisitions and venture capital. Though venture capital gets a bit of a bad wrap in some corners, one of the things I always loved about it was the exposure I got to these wonderful new technologies and developments. What I usually call the "James Bond technology" coming out of Universities and research institutions and the like.
When in 2008, a lot of that market dried up for a time, I took another piece of what I loved; computers, software, and games, and started developing a practice that focused on areas within those fields that really weren't carved out just yet. That lead to really focusing on software as a service and ultimately to publisher/developer relationships in games, augmented reality, and beyond.
Then when in 2016 I started my own firm, I knew I wanted to have a presence outside the normal lines of large scale law firm marketing. That lead to a sponsorship with Easy Allies, quotes in major video game outlets, and a growing YouTube channel!
SUPERJUMP
We have a lot of authors and followers on Medium who are independent game developers, students who are studying development, or individuals who just want to get into that space.
Can you give us an overview of some of the most important legal issues they might need to keep in mind as they work on games and try to bring them to the market?
RICK
Obviously tip number one is to consult with a legal professional (and an accountant). It doesn't have to be me, obviously, but any good one will chat with you about your needs for 15–20 minutes and let you know what your specific circumstances require…for free. Even a family lawyer friend might know who to send you to, and it is always easier (and cheaper) to get things right in the first place than to fix them later on.
That said, there are a couple of things you should keep your eye on either way. In almost all instances you are going to want an entity. An entity (even a single-member LLC, which might feel like nothing practically) can afford you certain liability protection and give you a convenient "bucket" in which to store the IP you are developing. Furthermore, in interactions with banks, with App Stores, etc., most will expect you to have an entity in place.
Along that same line, the most important thing for a video game developer to do is to keep track of this asset they are creating. Make sure the IP is the company's at every turn, that every founder, contractor, and other outside party has assigned the rights to the needed IP to the company. That's your bread and butter. And when entering into outside contracts of a different sort, whether with a publisher or otherwise, make sure you keep track of what is happening to your IP. Definitions matter. (And this is one of the reasons why having counsel review contracts is so important.)
SUPERJUMP
Now that the Epic vs. Apple legal battle has evolved from just arguing over the payment system to now including a threat to Unreal Engine, how do you see that whole thing playing out? From what I've read, the latest injunction has given Epic a couple of weeks protection for Unreal Engine, but it will come to a head again for sure. Could Epic back down to avoid losing the entire Apple ecosystem and putting it's licensees for the engine in a tough spot as well? Who do you think has more to lose in this fight?
RICK
So, those that follow Virtual Legality know I feel that Epic has a relatively weak case. Their theory depends on a court finding a monopoly in a single manufacturer's control of its own product in a way that really hasn't been done in US antitrust law. That said, it's not a crazy theory, it just depends on a novel (and, to my mind, problematic) definition of a monopoly market.
As you say, the current restraining order (not yet an injunction) prevents Apple from acting against Epic's affiliates (namely their international affiliate in charge of Unreal) for the time being, but the Court reserved the right to be further briefed on the nature of the contracts here in September (when the actual injunction discussion will be had).
Now, I had assumed portions of this outcome, that Epic was never going to be able to force Apple to distribute their modified Fortnite (at least not without a final judgment in their favor), but I had also figured that once this ball got rolling they would restore Fortnite while the litigation was pending. They seem disinclined to do that at present. Could that change after the injunction is issued (or is denied), absolutely. But for now, Epic seems to want to make this as loud and as painful as possible (especially if their current #FreeFortnite page is any indication). I likened this to hostage-taking/threatening, but perhaps if one is more inclined to see Epic's case as a strong one, you might consider it "using their leverage".
In terms of who has the most to lose? Apple (and every other walled garden ecosystem) by far. Epic's suit here is effectively an existential threat to the walled garden ecosystem and the product Apple wants to sell with their iPhone. An Epic loss likely doesn't do anything except keep Epic games off of iOS for the foreseeable future.
SUPERJUMP
Over the past several years, Chinese companies Tencent and Netease (to a lesser degree), have made investments into Western game studios and publishers. This has lead to fears that games will be censored or changed due to the differing social and political stances between China and Western countries. Do you feel this is a valid concern, and are there any legal issues at play that may validate or downplay those fears?
RICK
I think that there is definitely a valid concern that game companies will make certain choices in an effort to not offend as large a market as China. I talked about that at length in my "A Blizzard of Backlash" series last year, where Blizzard was under fire for taking steps against one of its Hearthstone players who had made a statement in support of Hong Kong.
While investment itself can definitely help get Chinese voices a seat at the table at these companies, I don't think that the investment itself is something to be overly concerned about. Rather its simply the nature of having such a large market willing to spend money while also demanding certain restrictions on content and speech.
I'm a big proponent of the freedom of speech, as you can imagine, and that extends past Constitutional protections to an overall belief in the power of speech (including art) produced by both individuals and entities. That more companies are moving away from support of such freedom in order to secure this additional money should be a concern, I think. Throw on "National Security Laws" and the like, and you start to get into areas of real legal exposure.
(It's worth noting that this conversation is not at all limited to video games, and you see it playing out across industries, including sports and movies. It's something we're going to have to address more and more in the very near future.)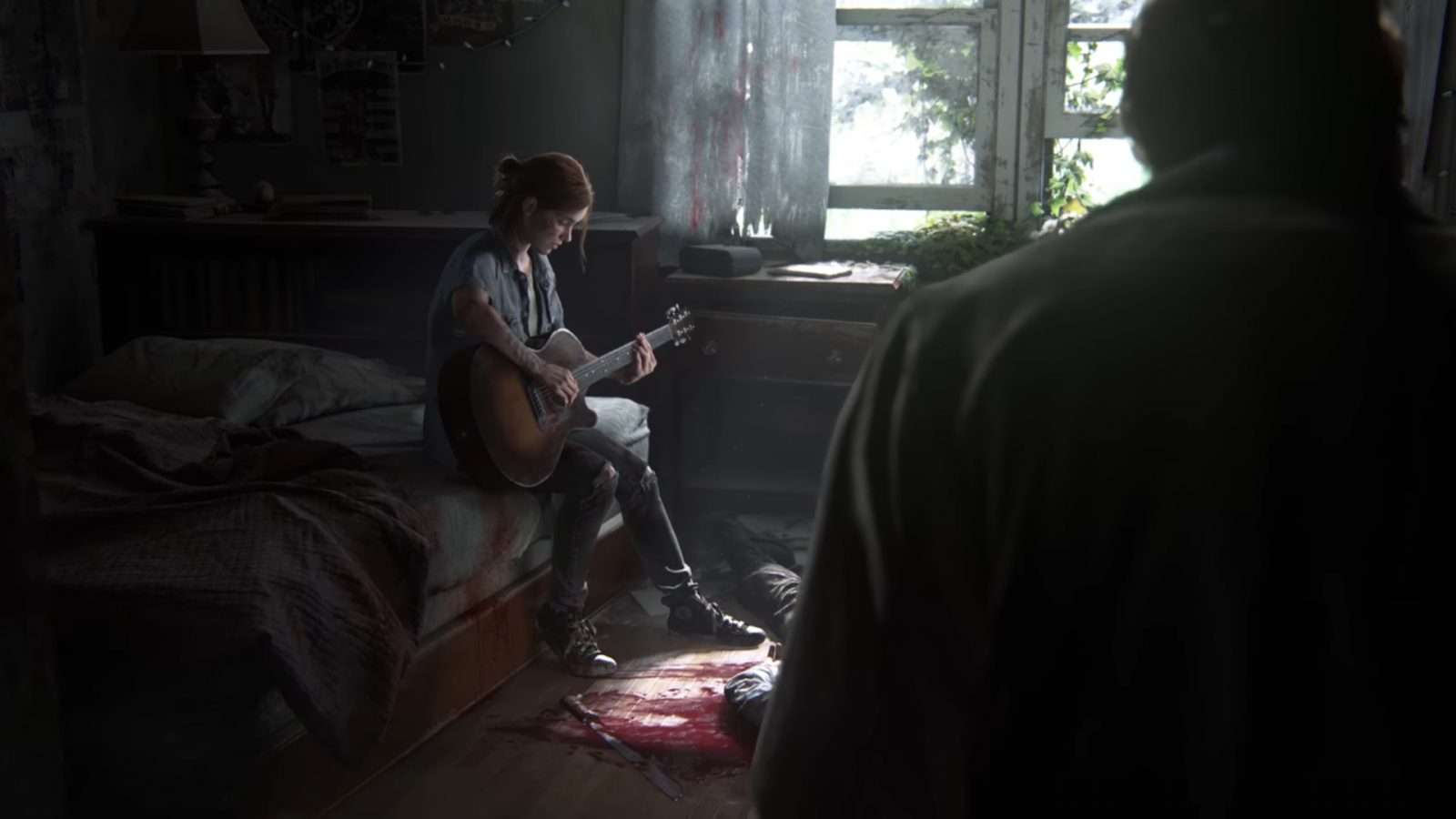 SUPERJUMP
When the big leaks happened with The Last of Us Part 2 earlier this year, Sony responded aggressively and in some cases issued copyright strikes to YouTube channels that had done nothing wrong. Undoubtedly there was some economic impact felt by those channels, so in cases like this, is there any legal recourse those people have?
RICK
Probably not. One of the things I've talked about a lot in respect of the DMCA takedown notice arena is how ripe they are for abuse. That is because the standard for wrongfully sending a takedown notice is set so high — to be penalized the takedown must be "knowingly" and "materially" wrong. That standard is virtually impossible to establish in most areas of the law, and doubly so in an area as gray as "copyright infringement" and whether or not exemptions like "fair use" should apply.
It's one of the reasons I covered Sony's actions on this score so thoroughly. They were issuing takedown notices for things like tweets, with no assets or content from the leaks used whatsoever. The DMCA needs to be reformed to require copyright holders to really think through what they want to do in a takedown scenario. Alas, I fear it will be reformed in the opposite direction.
SUPERJUMP
Pirating video games and IP has been a problem to varying degrees for 30+ years, and it seemingly peaked with the shutdown of Pirate Bay in late 2014. Is the problem of pirated games still widespread, and if it is, are game studios and publishers aggressively going after pirating operations?
RICK
It is certainly the case that piracy is simply a state of being in the game industry for now, as any small App developer would be more than happy to tell you. But different publishers and developers have different approaches here. On the one hand, publishers often don't wish to look too draconian in their protective actions, as gaming is one of those industries where you can lose market share simply due to a mercurial social media audience deciding that you are the "litigious" one. On the other hand, a publisher may want to "make an example" of pirates and other bad actors (cheaters, hackers) so as to present as the company that you don't want to "mess with". There are various strategies at play here.
Frankly, it's one of the (many) reasons you are seeing more and more GAAS (games as a service). Because those products require access to publisher controlled infrastructure, they are significantly more difficult to pirate in a reasonable fashion. And even if they are pirated, they often represent just another market to sell V-Bucks or Gems or what have you.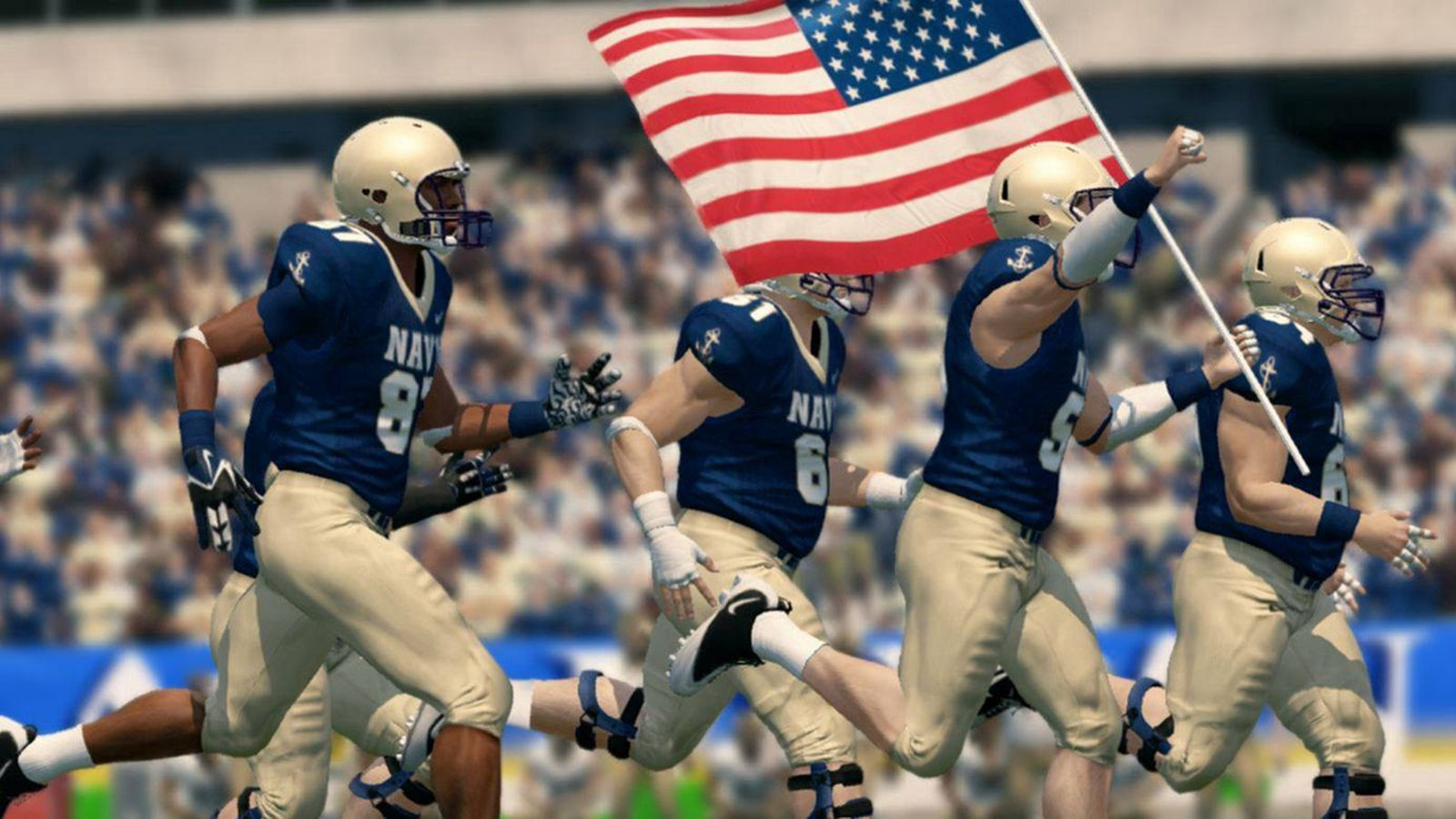 SUPERJUMP
I wrote recently about the possibility of a new NCAA Football game ever happening, which seems unlikely due to the NCAA's stance against athletes being considered as employees of the school. With COVID seemingly pushing player safety and overall rights into the limelight, do you think the NCAA will ever back off that stance, or that players will eventually be able to force the issue to be allowed to unionize or otherwise gain full control of those rights?
RICK
The NCAA will lose on the likeness rights question, it's only a matter of time. One of the reasons you see them fighting in Congress so hard right now is that a number of states have already passed likeness rights legislation.
Once likeness rights are in place across the country, there is little question in my mind that the players will figure out some kind of joint marketing initiative that will allow for things like the very lucrative NCAA video game.
(Worth noting that I don't think that the likeness rights question entirely overlaps with the employees/unions one. I would expect likeness rights to lead to most of what everyone wants here and for the NCAA to head the employee question off at the pass.)
SUPERJUMP
You said on Colin's show that you are a hardcore gamer; are you console only or do you get into PC gaming as well? What are you playing these days, and what games are you most looking forward to in the next year?
RICK
Absolutely, my brother and I used to say that "we play everything worth playing", but with the game industry exploding its been a long time since that has been true.
I'm currently playing Ghost of Tsushima (about 2/3 through) which is looking like a pretty strong contender for my personal game of the year. I finished Last of Us Part 2, of course, and while I thought it had major narrative and structural issues, I've been able to have wonderful conversations on the channel with folks that felt similarly or differently. It's pretty interesting to be able to put video game review videos on the firm's channel after all.
I absolutely play PC games as well, and it's there where I mostly focus on strategy. I've been playing a fair amount of mainstays like Civilization VI and Two Point Hospital over there, and am very much looking forward to Crusader Kings III.
In terms of what I am looking forward to, I think everyone is looking forward to Cyberpunk 2077. Witcher 3 is perhaps my favorite or second favorite game of all time, so I am looking forward to seeing what CDPR does with that world. I'm also perhaps in the minority pretty excited to play Avengers. There's a place for beating up robots with shiny bits flying everywhere.
SUPERJUMP
Thank you again Rick for your time and thoughts, best of luck with your practice and YouTube channel, we hope to check back in with you again soon!
Comments
Sign in or become a SUPERJUMP member to join the conversation.