Logitech G435 Lightspeed Review: The Budget Gaming Choice
Affordable, fun, and eco-friendly — all in one superb package.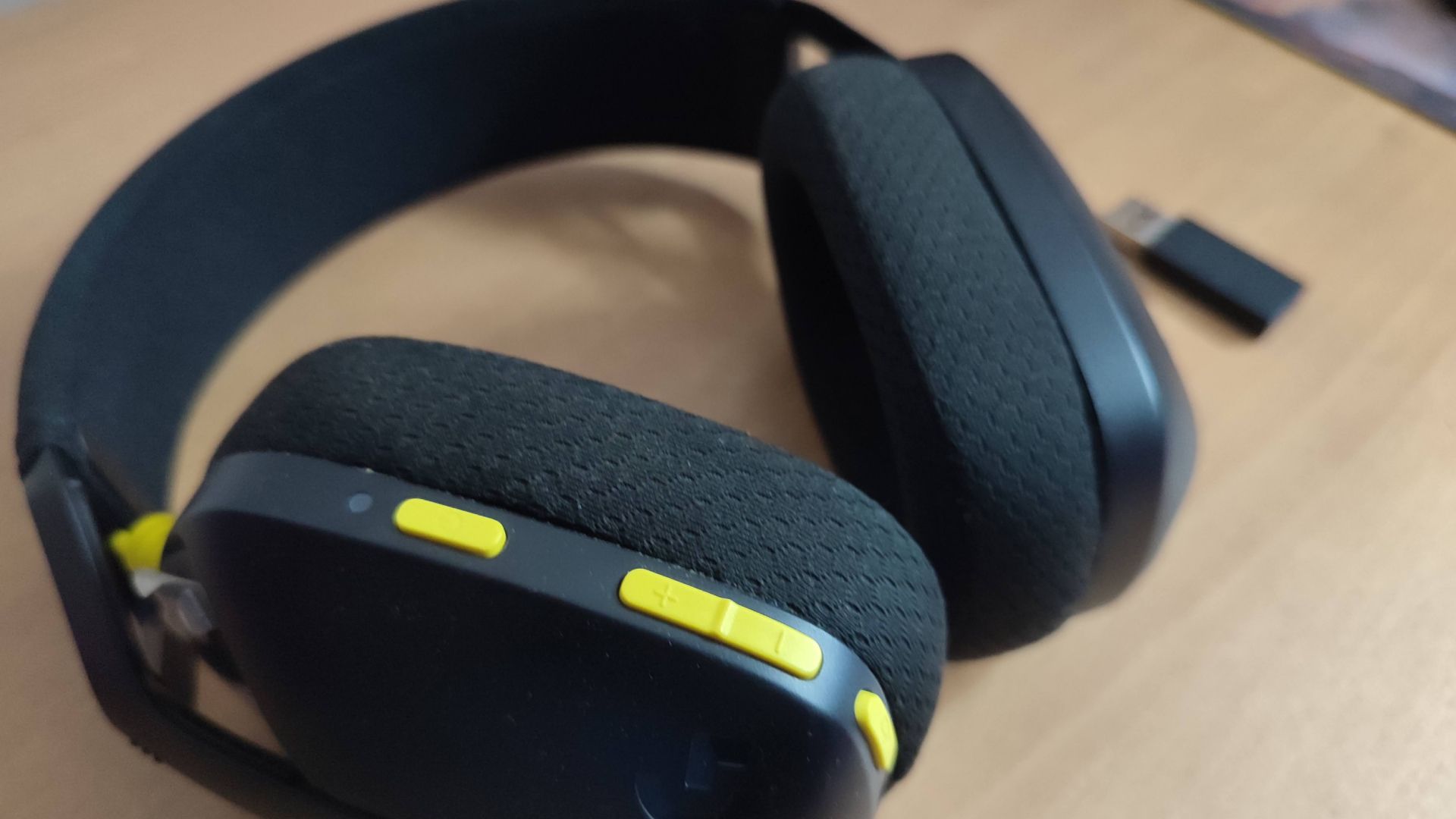 More often than not, Logitech comes out with unique gaming peripherals that stand out due to their performance as well as their looks. However, the price point for those items may not be as attractive as the other features. Enter the Logitech G435 Lightspeed, a wireless gaming headset specifically designed for teens and pre-teens, though that doesn't mean it isn't suitable for all age groups. In fact, the G435 seems to be the best option at the moment if you're looking for an affordable wireless headset that can provide you with a good enough gaming experience.
Design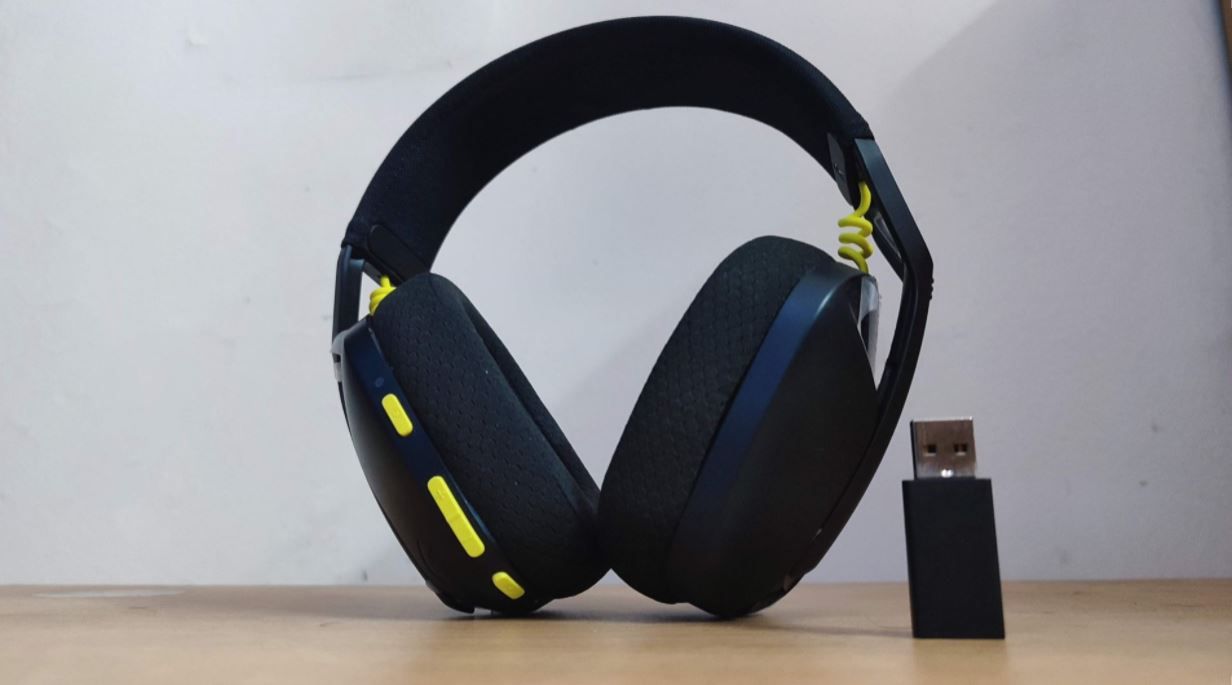 The G435's design is nifty and attractive, with a fun vibe. It has a very small, light body, weighing just 165 grams. Granted, they were made keeping teens and pre-teens in mind, but I would've liked them to be a bit bigger. The extendable earcups are covered with a soft fabric that is easy on the ears and provides a good listening experience. Listening for quite some time doesn't seem to deteriorate the experience or make your ear uncomfortable. Two interior beamforming mics can pick up your voice as well. The left side has a power button, a volume button, and a button to switch between Bluetooth and Lightspeed mode.
One drawback is that the whole headset itself may show dirt and dust quite easily after using it for a few days. Though, in my case, using the Black and Neon model is bound to do that. I imagine picking the Blue and Raspberry or Blue and Lilac models would be a much better choice if you live in a place where dust accumulates a lot. The headset's plastic parts are made with a minimum of 22% recycled plastic, making it eco-friendly. Not only that, the headset is also certified Carbon Neutral.
Features
One of the more attractive features of the G435 is that it is wireless, meaning it's not only confined to your gaming experience. In addition to the Bluetooth connectivity, it has Logitech's Lightspeed technology that gives you low latency via a USB 2.0 dongle. With this, you'll be able to connect to your PC, Mac, PlayStation 4, and PlayStation 5. It can also be connected to the Nintendo Switch via Bluetooth as well.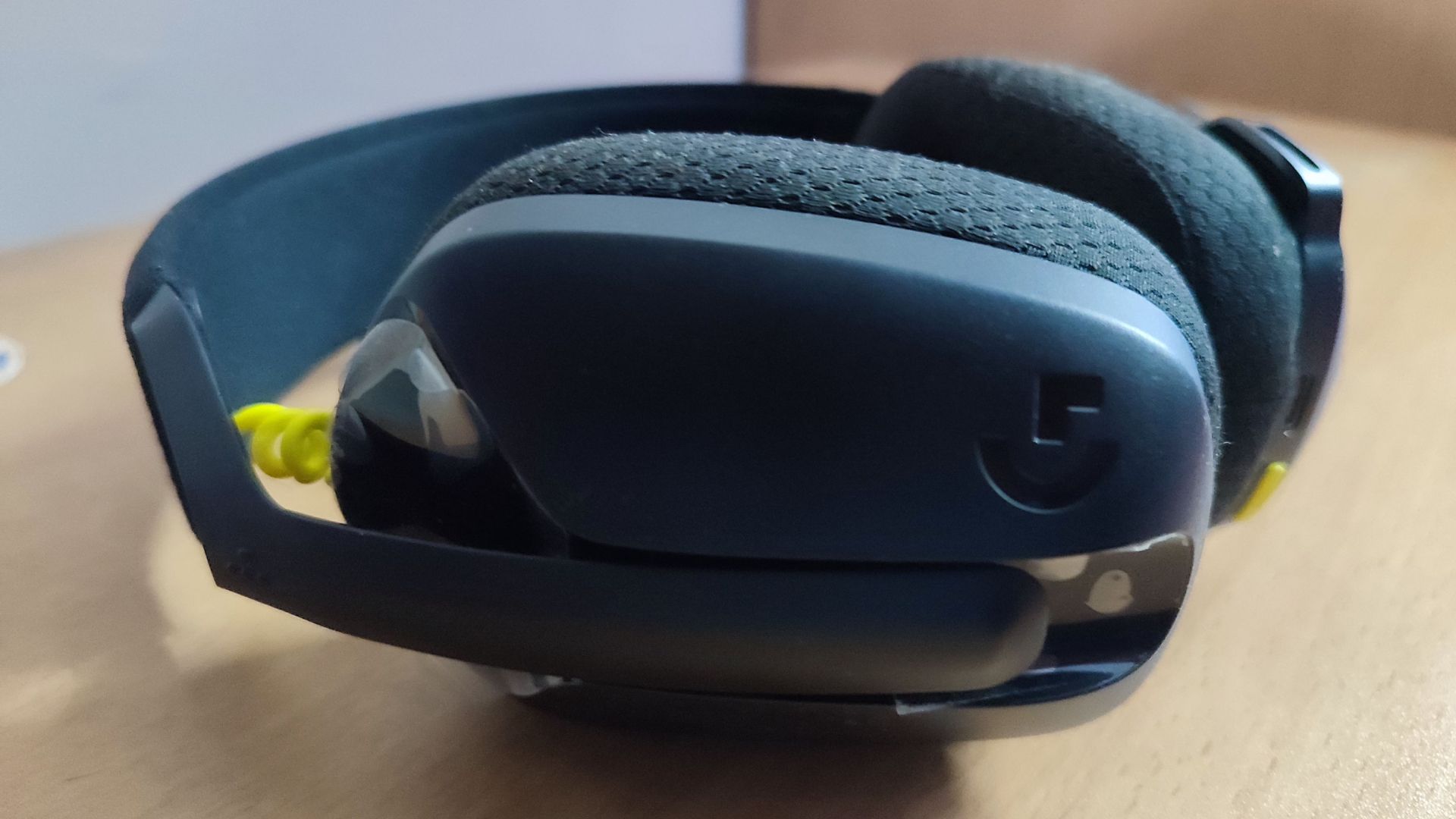 While it can be connected to a PC, there's no support for it on G-Hub, which is a bummer because I would've liked to tweak a few things. I also did have some trouble connecting it to my phone initially because the default mode was Lightspeed mode, and it was frustrating to figure it out. After reading the manual, I found out that you had to hold the switch button for around 3 seconds to change it to Bluetooth. The headphones last up to 18 hours, and this is no joke. They lasted for quite a while, even after some intense Rainbow Six: Siege and FIFA sessions. While I don't seem to recall the exact time, it didn't take long to fully recharge it.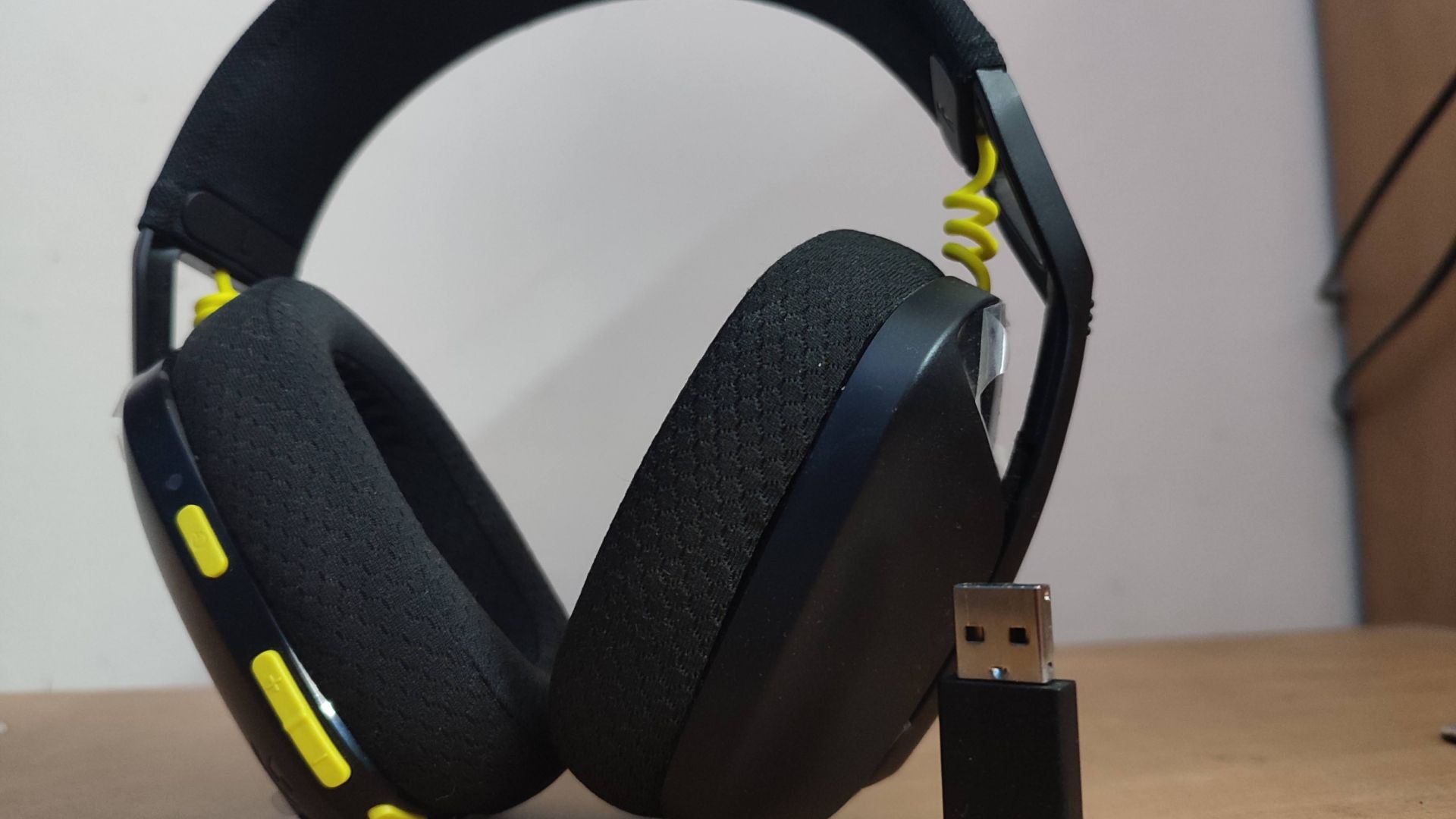 Performance
The G435 is a budget headset, so it would be unreasonable to expect a superb listening experience. But it does provide you with something close to that. I tested the headset with Gran Turismo 7 first, as I believe it would be a good match. The sound quality was really good, and everything felt balanced. There were a few muffled sounds for a few milliseconds when turning up the sound to full, but otherwise, the performance was admirable. Cyberpunk 2077 and Ghost of Tsushima also provided great experiences with the latter's wind sounds, making it a surreal experience through the headset. The true test was Rainbow Six: Siege, and it definitely passed. I heard precise footsteps and movements, which helped me win a couple of matches, and while I didn't communicate with other players I could hear their voices clearly.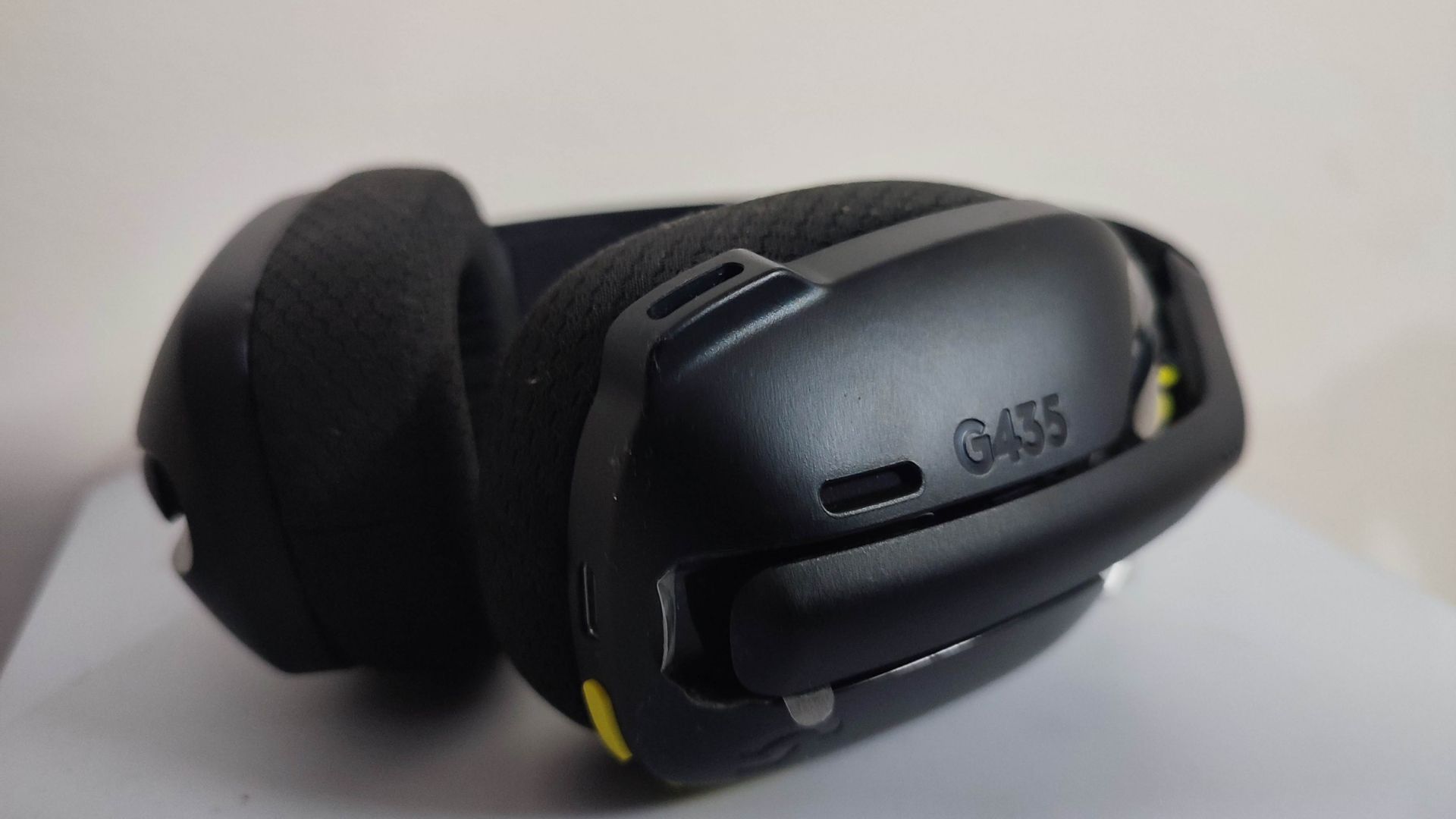 After a hectic gaming session, the first song I listened to with the headphones was ERRA's ''Snowblood'' as I took a liking to it recently. I chose this because it had a very complex progressive metal sound and had the right amount of everything. It's safe to say I was blown away by how good the song sounded. Every single note, even the harmonics, was precise. The balance between the harsh and clean vocals was absolutely perfect. For an instrumental, I tested it with a bit of Ramin Djawadi's ''Light of the Seven'' (yes I listen to the GOT soundtrack a lot), and it gave a monumental feeling. Everything felt crisp and clear, particularly when all the instruments came together at the end.
Pricing
The price point is one of the more attractive features of the G435, with it currently being priced between $39.99 and $79.99 at different stores. It also goes on sale from time to time, so you can get them for even cheaper. It's simply a very good deal when you know what you're getting. If you're tired of wired headsets, then there are only a handful of wireless ones that can outclass the G435.
Final Thoughts
The Logitech G435 Lightspeed is perfect for those who want a wireless headset that can provide a great gaming and music experience but do not want to spend a lot. Its affordable price tag makes it a supreme choice for gaming on a budget. Its amazing Lightspeed technology also makes it a great headset to carry when going on a trip or just relaxing. It doesn't have features you would find in Logitech's higher-range headsets, but what it does have is enough to provide a great experience.
Comments
Sign in or become a SUPERJUMP member to join the conversation.