Ludum Dare: 48 (or 72) Hours to Glory
What a difference a day makes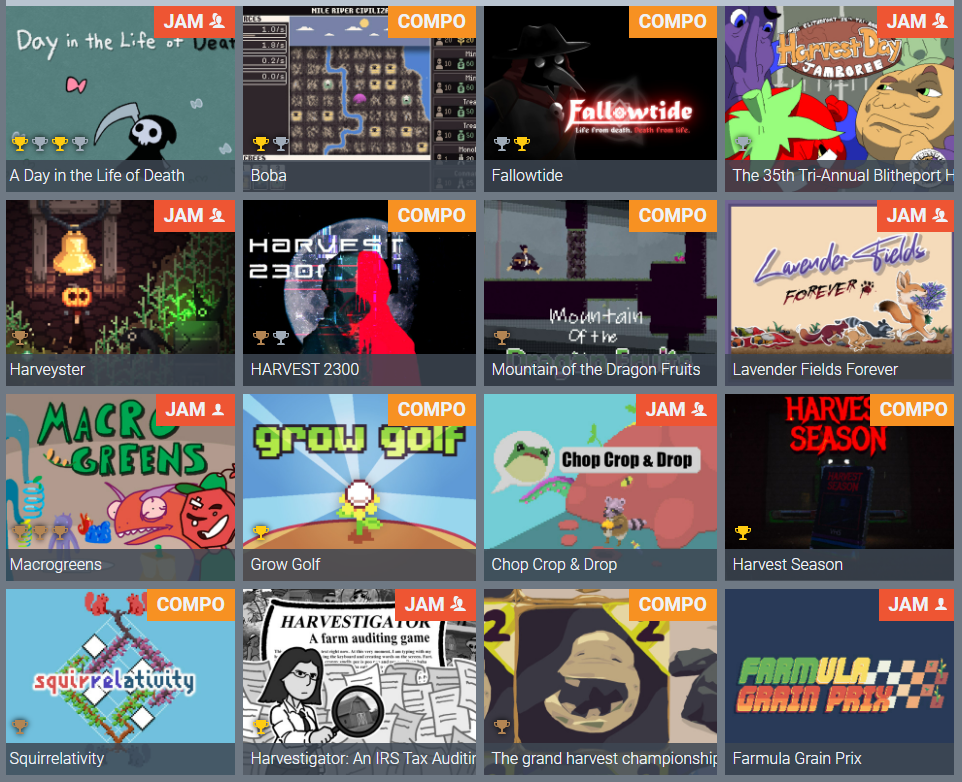 If you give a game developer 48 hours to create a game, how good can the result be? What if you give them 72? I played the top 3 games of the most recent Ludum Dare event to find out.
If you don't know, Ludum Dare is a game development competition where you have 48 hours to create a game alone and completely from scratch for a given theme. This includes programming, art assets, sounds, and everything else.
Ludum Dare has two different variants: The Compo and the Jam. The Compo is the traditional version with the rules mentioned above. The Jam isn't quite as strict and allows the use of some preexisting assets, working as a team, and goes for 72 hours instead of 48, which means you can create a lot more. So let's take a look at three of the best games from each competition to get a glimpse of the best of each, and the difference a day (and a larger team) can make.
Compo
Made by a single person in 48 hours.
#1 Boba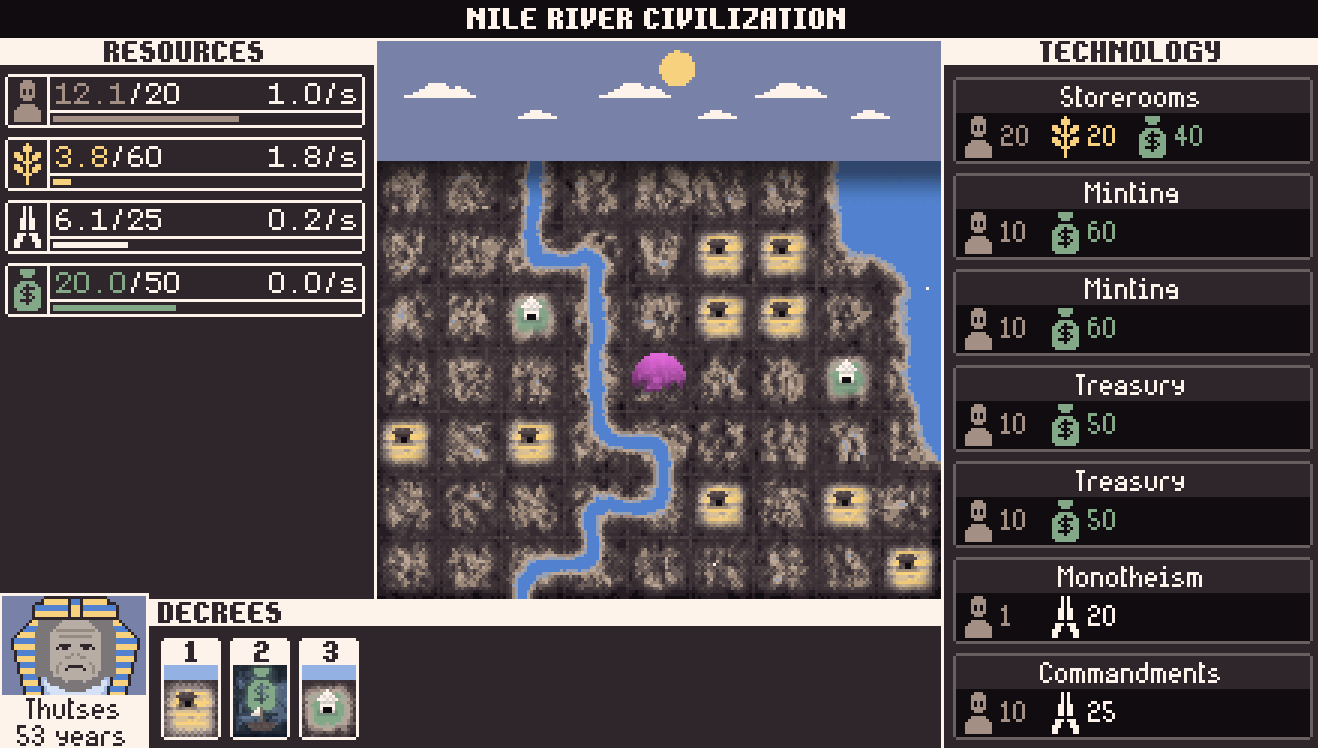 https://ldjam.com/events/ludum-dare/52/boba
Boba is the Compo winner. It's a resource management game where you have to balance an increasing number of resources to create an ancient civilization. This primary gameplay loop would be a very good game jam submission already, but once you beat the first stage, the game opens up more regions and eventually expands beyond the limits of the Earth itself.
What impressed me the most is the incredible depth and expansion to multiple different areas, which is very difficult to do in 48 hours. The pixel art graphics of the game look pretty good and it has nice ambient background music with some fairly generic bfxr sound effects. Overall, the game is very polished and deserves the high ranking it received.
#2 Fallowtide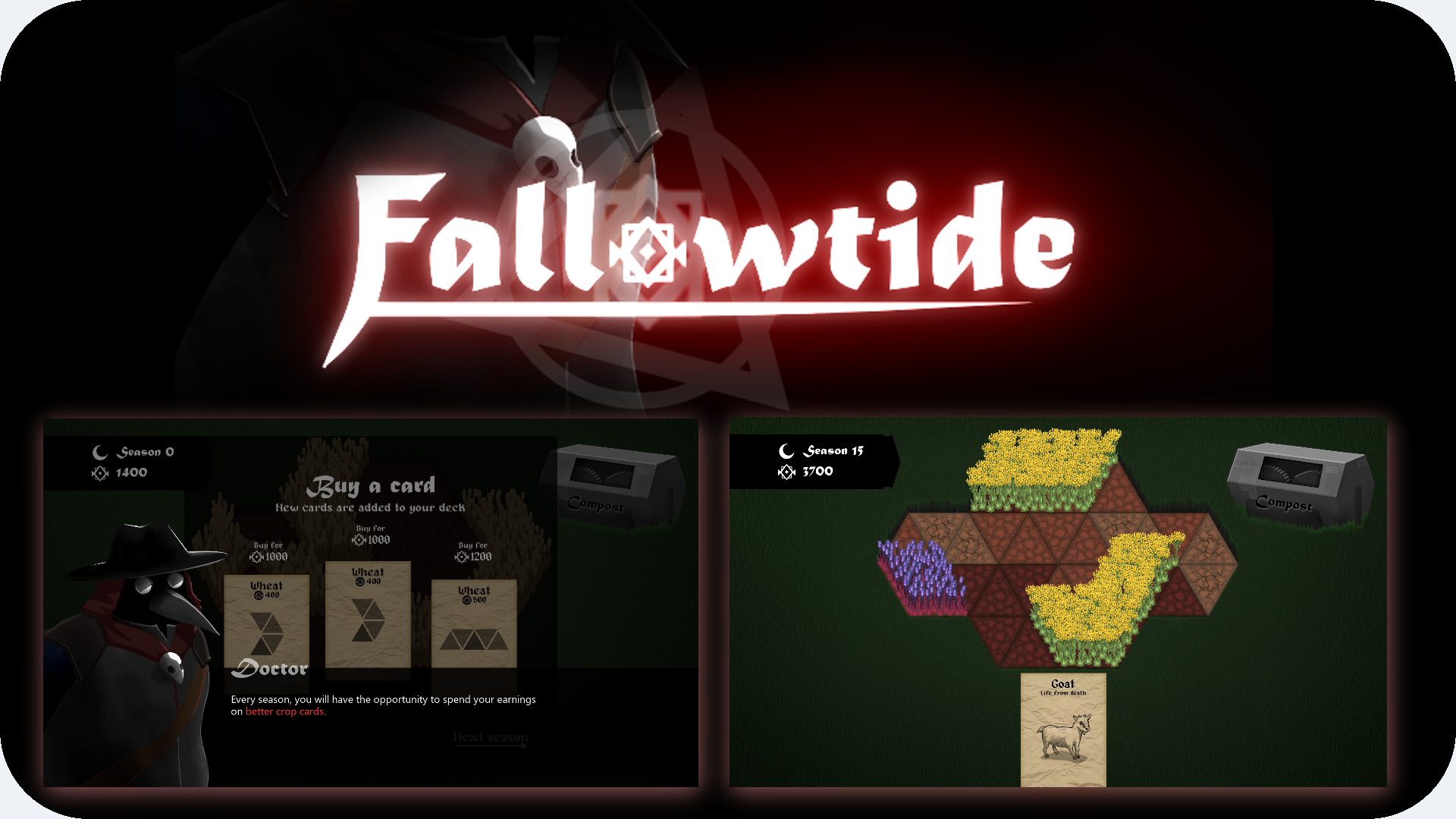 https://ldjam.com/events/ludum-dare/52/fallowtide
The second place in the Compo went to Fallowtide. It's a card game with deck-builder mechanics. You play different crop cards to plant them on the playing field. After each round, the crops are harvested and earn you money, which you can use to buy new cards and expand your deck. However, after every round, you also get a selection of three random cards in your deck and you have to remove one of them, which leads to some difficult choices if you like them all. Previously harvested soil becomes infertile and crops planted there earn less, but you can leave it unplanted to regenerate.
The game's graphics are pretty good and the animation of the crops moving in the wind looks especially great. In combination with good background music and sound effects, the game is very relaxing to play and by design, not very difficult to beat. However, the ending is a bit weird with some strange blood sacrifices.
Card games seem to do pretty well in Ludum Dare in general, but Fallowtide is an especially good implementation of the genre.
#3 HARVEST 2300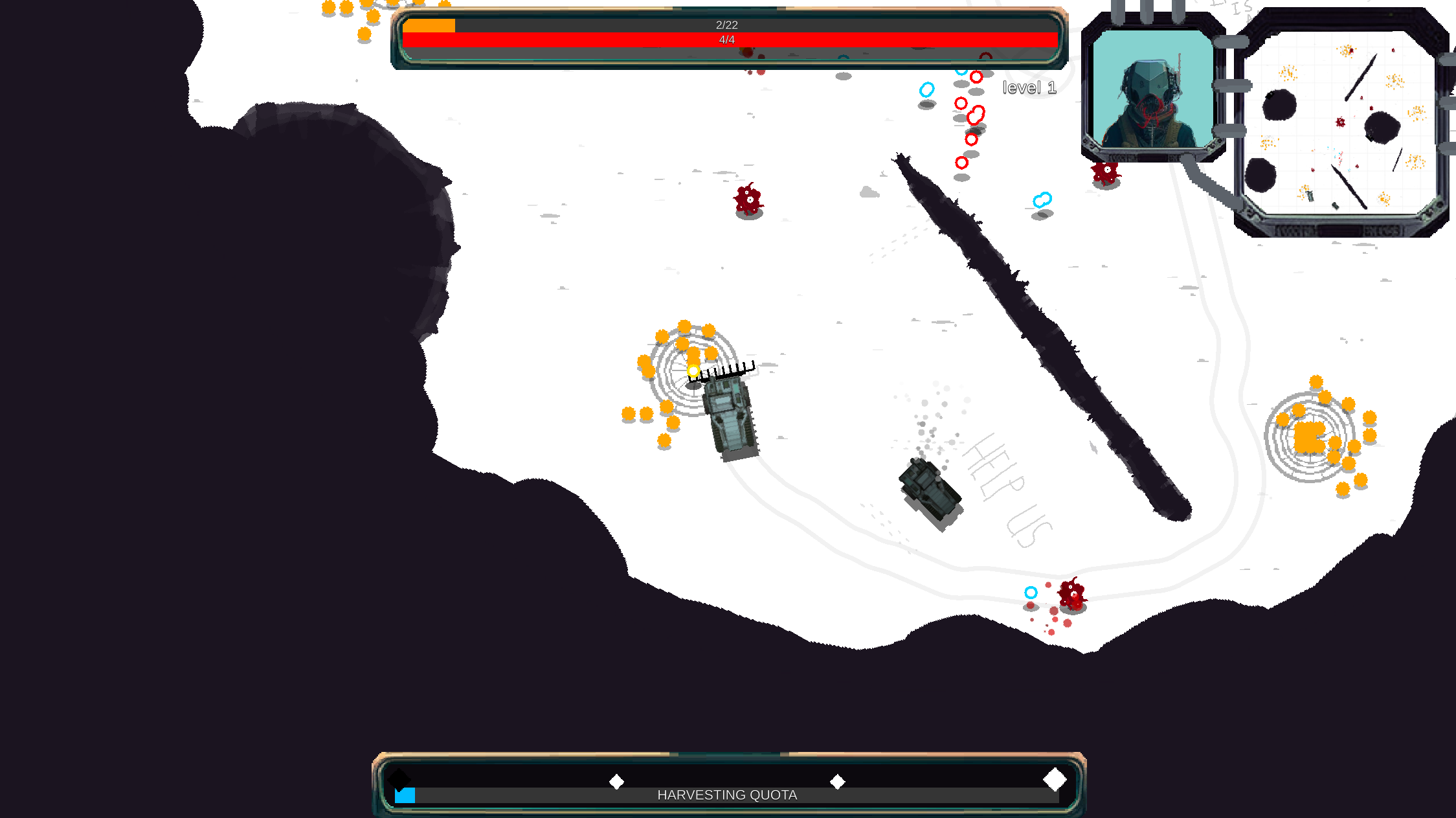 https://ldjam.com/events/ludum-dare/52/harvest-2300
Completing the podium for the Compo is HARVEST 2300.  You control a harvester on the moon that collects a new valuable space resource. After collecting enough resources, you can pick a random rogue-like upgrade such as more speed, more damage, etc. The game plays similarly to a twin-stick shooter, but the harvester shoots automatically which makes it a bit easier. However, I still wasn't able to beat it in multiple attempts.
The music and sound effects were amazing and created a very mysterious and ominous mood. The graphics were fairly simplistic but certainly good enough for a Compo game. The addition of a few story elements was a nice touch as well, so overall a pretty good submission.
Jam
Made by a team in 72 hours.
#1 A Day in the Life of Death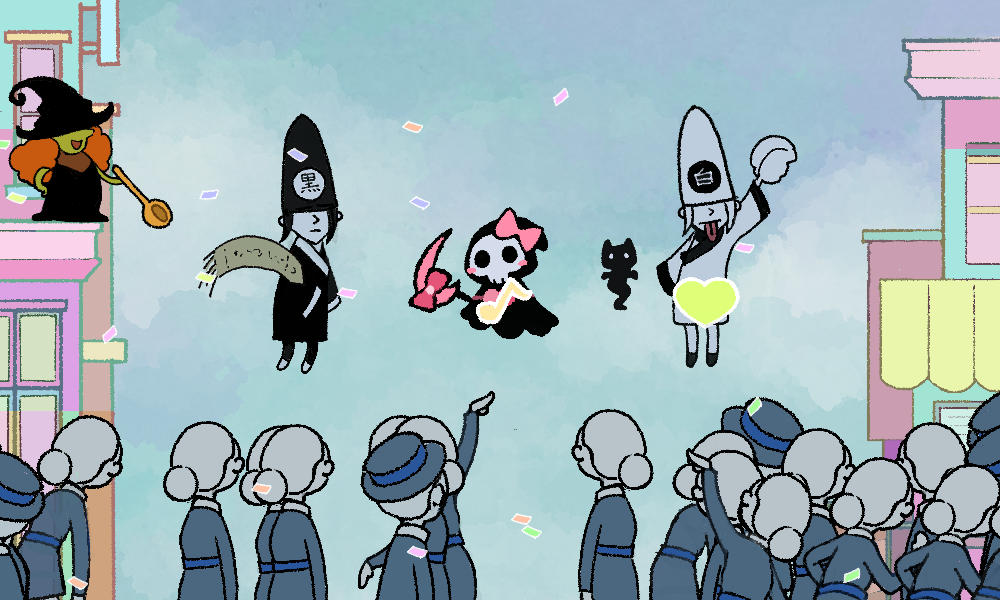 https://ldjam.com/events/ludum-dare/52/an-amazing-game-probably
The winning Jam game is A Day in the Life of Death and it is absolutely amazing. It's an interactive story with a few mini-games in between. The mini-games themselves aren't anything special, but the overall experience is just fantastic. It's mindboggling to realize that it was made by two people in 72 hours. The soundtrack is one of the best I have ever heard in a Ludum Dare game and the graphics are very good as well.
What's most amazing is that everything fits together. It's one thing to create a few different scenes and mini-games for a game jam, but polishing and combining everything into a single homogenous experience is so much harder. Honestly, I don't really know what to say about this game. It's absolutely insane that it's possible to create something like this in 72 hours and the victory is well deserved.
#2 The 35th Tri-Annual Blitheport Harvest Day Jamboree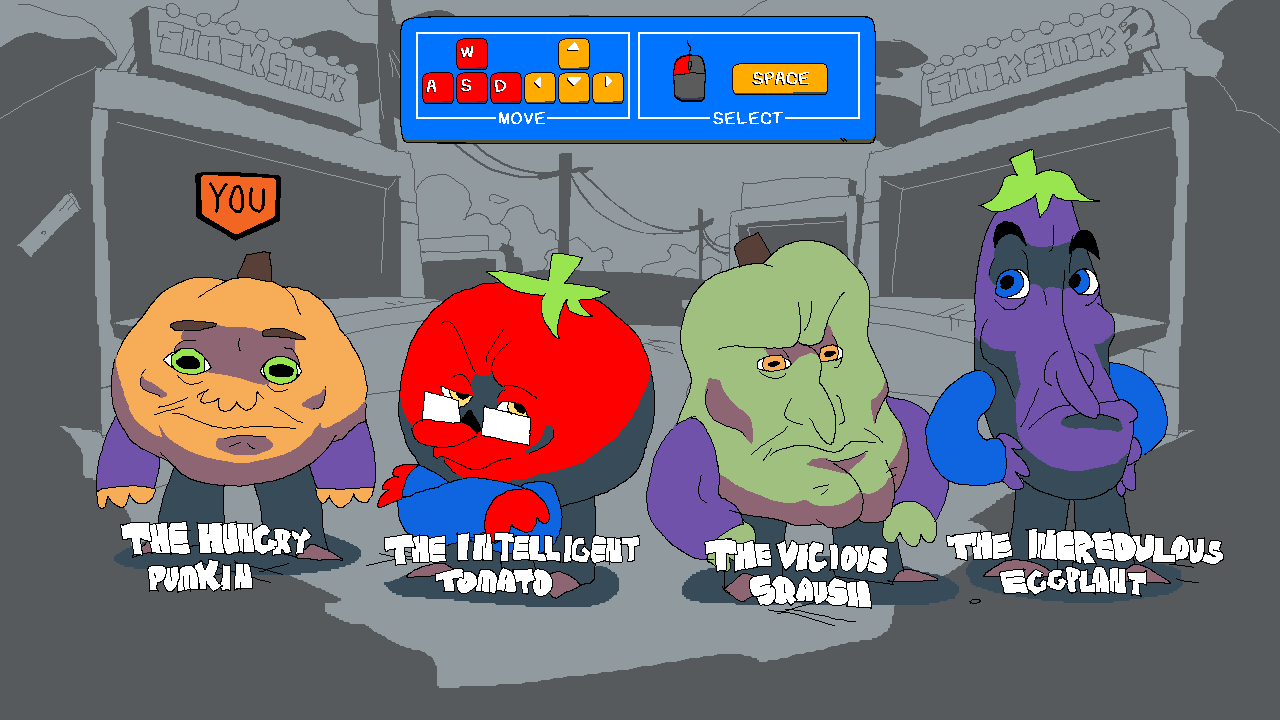 https://ldjam.com/events/ludum-dare/52/the-35th-tri-annual-blitheport-harvest-day-jamboree
Second place in the Jam belongs to The 35th Tri-Annual Blitheport Harvest Day Jamboree. Like the name suggests it's a collection of three mini-games you can compete in to win the overall competition. From a mechanics point of view, the mini-games are better than in the #1 Jam game, but the overall story and experience in the winning game are much better, so the order makes sense. The graphics and sound design are quite good, but A Day in the Life of Death pulls it all together in an uncommonly good way, so this feels like a more typical game you tend to see in the Jam category.
#3 Harveyster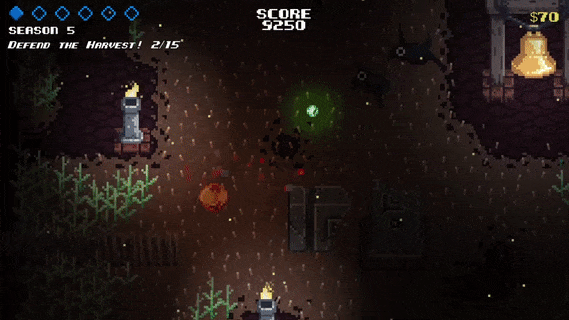 https://ldjam.com/events/ludum-dare/52/harveyster
The bronze medal in the Jam goes to Harveyster, a melee rogue-like game. Not only does the scythe-armed character harvest the souls of the monsters, but he also earns money by harvesting the crops after the enemies have been defeated. The money can be spent on upgrades after each round as you would expect from a rogue-like game. The pixel art looks great and there are a lot of effects and animations. The music and sound effects are up to par as well. Sadly, I wasn't able to beat the game, but it was a nice experience anyway.
---
There is a lot of variety in the highly-placed Ludum Dare games, but one thing that all of them have in common is the high level of polish. When creating a game, you need a lot of time towards the end of the development cycle to polish the game. When you only have 48 or 72 hours, the first thing that falls victim to time constraints is often polishing, which makes these games even more impressive.
Especially the Jam winner A Day in the Life of Death is an absolute game jam masterpiece and I would highly recommend you try it out yourself. One of the beauties of events like Ludum Dare is that all of the games are freely available to everybody and when you cannot find anything to play in your Steam library, it's a great alternative to try the winning games of past Ludum Dare events. In fact, some commercially successful games had their start as Ludum Dare games like Mini Metro or Titan Souls. You never know when you might be playing the next big thing!
💡
If you want to try the 175th-ranked Compo game, you can also try my submission
Pig Polly
.
Comments
Sign in or become a SUPERJUMP member to join the conversation.