The Past and Future of Lock On
A deep dive into Lock On with its Editor-in-Chief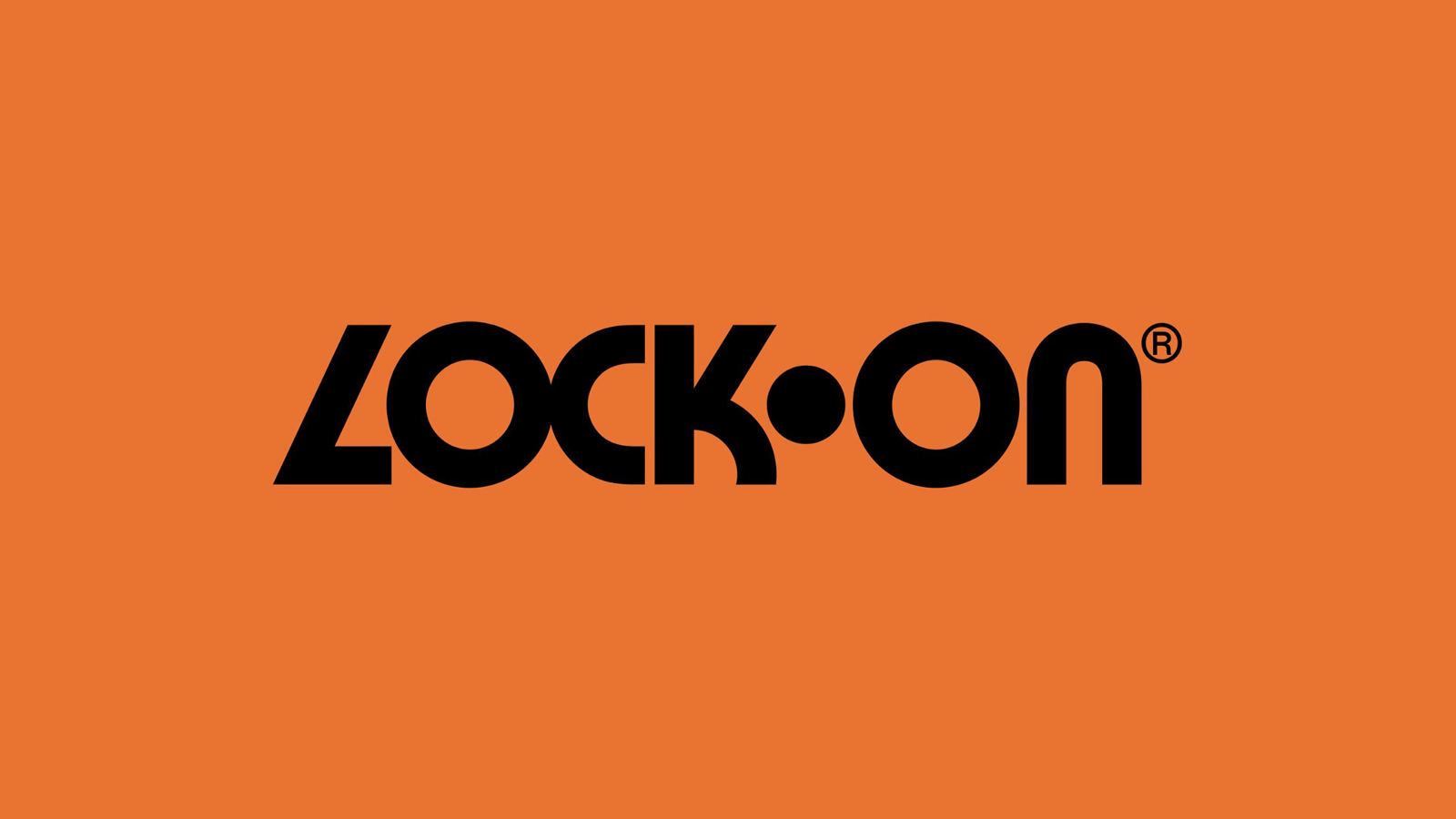 Just recently, I had the chance to review Lock On, a new quarterly gaming journal from the team at Lost In Cult. If you've seen my review then you'll know just how much I appreciate all the hard work and passion put into its creation. Every page is a piece of beauty, with art accompanying each reflective commentary on video games.
But I wanted to know more about how such an ambitious project came to be, so I spoke with Andrew Dickinson to get some insight into the project.
Behind the Curtain of Lock On with Andrew Dickinson
Andrew Dickinson is the Editor-in-Chief of Lock On for Lost In Cult, the indie publisher behind the project.
Lost In Cult's creator, Jon Doyle, along with several others, including Shaun Hughes and later Andrew Dickinson, began this journey with a Kickstarter for the project (Volume 001) in March 2021, which smashed the £13,000 goal and would go on to raise over £16,500. Promising a premium journal with insightful articles and beautiful art, they set out to make it a reality, which they did when Lock On finally launched just last month at the end of July, 2021.
Lets find out more about Andrew's involvement in the project, the journey of releasing Volume 001 into the world, and a look to the future with Volume 002 and beyond.
SUPERJUMP
How did you get involved with the Lock On project and Lost In Cult?
Andrew Dickinson
I've known Jon for a couple of years now, and he's been talking about wanting to do a project like this that whole time. He eventually took the plunge, and initially I was just writing a retrospective for the first volume, and offering advice on crowdfunding as I've done it before.
As time went on, I was offered a role as a staff writer, then as technical director and then finally editor-in-chief! Essentially I just become more and more involved, until I was talking to Jon every single day and offering support. When he and his partner Eliza offered me the big job it felt right, and certainly not something I could turn down.
SUPERJUMP
What's your involvement in the project exactly?
Andrew Dickinson
I do a little bit of everything really. My overall role is to make sure that everyone works together to ensure the final product turns out the best that it can. For Volume 001 that entailed assisting with pledge manager, working out shipping with Jon, reviewing layouts, editing features… you name it, I at least had some oversight of it!
SUPERJUMP
Have you had any previous experience with games journalism? If so, how has this influenced your approach? And if not, then is it daunting to enter such a position for the first time?
Andrew Dickinson
I wrote for a Dreamcast fan site at age 16, but once the Dreamcast was discontinued I left that side of gaming behind for a long time. I went to university, started work, moved house multiple times… life happened basically! I continued to enjoy games, but it wasn't until 2018 that I decided to get back into writing about them. I started off by crowdfunding my first book, Dreamcast: Year One, joined a few websites to do some writing (but mainly podcasting) and then crowdfunded my second book, Dreamcast: Year Two. That is still in development.
A role like editor-in-chief is new to me though, and a lot more responsibility than I'm used to, however the last few years have set me up well for the challenge I think! I'm experienced at crowdfunding at this point, and creating two print projects mean I have a fair bit of understanding about what goes into it. I've also had a crash course in things like editing from the amazing Matt Gardner (@GameTripperUK), who edits my books, and of course I now have a whole team of passionate people with experience and knowledge to be drawn on.
SUPERJUMP
After getting my hands on Volume 001 of Lock On it's safe to say that it seems like a massive passion project for the team. What fuelled the idea behind the project?
Andrew Dickinson
Jon Doyle, whose idea this was, has for a long time wanted to fuse his love of gaming, art and preservation into a project. Lock On is all about preserving these gaming moments and stories, while also giving life to them through beautiful bespoke artwork. It really fills a niche within the recent resurgence of printed gaming media in the indie space, and more than that it provides an outlet for various creators to share their creativity and experiences who may not ordinarily have a place to do so.
SUPERJUMP
It must be quite a time-consuming process, contacting writers and collating their work, getting artists on board, and actually bringing it all together. What is the process like? How long have you been working on this project?
Andrew Dickinson
I've been working on this for a few months now, a little while after the first Kickstarter ended. By that point all of the work in terms of getting writers and artists on board had been done by the likes of Jon and Shaun Hughes, who was our Content Director for Volume 001. Because of Jon's background and contacts, he essentially deals with the art side fully, but I have contacted a couple of artists for future volumes!
Ben Hayhoe is our new Content Director, and he and I work closely now to work on the written side of things. He's an incredible asset to the team, and we've spent some fun meetings together planning out future content, selecting and honing pitches, and helping to set the tone for future volumes.
SUPERJUMP
It seems like you've been trying to work with a good mix of established and renowned creators as well as new and emerging talent. Is this a core part of your philosophy with Lock On?
Andrew Dickinson
It absolutely is. We want to give a platform to people who have stories to share, but perhaps wouldn't ordinarily have the place to do that. Some writers have come to us with an idea that websites just won't take because it wouldn't get enough clicks or work well for their SEO. While some sites, like SUPERJUMP, champion these more left field pieces, it's rare to see in the online space. With our format though, long-form essays on broad topics such as the socio-political impact of the Flint water crisis and how it draws parallels with the game Final Fantasy VII (written by James M. Bentley) are par for the course! There's so much more to gaming than the next character coming to Apex, or the latest edition of Skyrim, and to cover these more in-depth topics it's good to look outside the box for contributors.
SUPERJUMP
Print media, and print games media in particular, has been in decline over recent years with the so-called 'digital age'. Many print games media have either disappeared or stagnated. What's your opinion on current situation?
Andrew Dickinson
It's sad, but I suppose it was inevitable. Traditional gaming magazines are a dying breed, and in the UK there are just a handful left under one publisher. In their heyday, gaming magazines were being produced by multiple publishing houses and selling hundreds of thousands of copies a month. Now all officially licensed magazines have disappeared (Official PlayStation Magazine officially closed last year in the UK), and you're left with a small selection of largely good, but formulaic publications.
The problem is that printed media can never hope to deliver the kind of immediacy that websites can, so news and reviews are often out of date by the time they are in peoples hands. Magazines from large publishers also have to contend with advertising in order to stay afloat, especially now that they're not selling in big numbers like before, and on top of that they need to have close ties with gaming developers and publishers. Both of these things mean that their content is going to be diluted somewhat in order to appease both of these groups, to the detriment of what the readers actually want at times. For every great column or interesting feature you'll have an advert, game preview or review to contend with.
SUPERJUMP
What makes Lock On stand out in the current market?
Andrew Dickinson
Indie publishing, especially in the magazine realm, by and large tends to stick to a similar format as their mainstream relations. You'll see reviews, previews and even adverts in many of them, with ad revenue or game publisher contacts being really important to them. This is fine, of course, and these indie magazines are filling a void left by the mainstream ones that folded, however it does mean they suffer from some of the same issues.
Lock On neither relies on advertising nor industry contacts, and instead looks at gaming from a thoughtful and even artistic perspective. You won't find reviews in our journal, and your read won't be broken up by double-page adverts. You'll instead find several beautiful double-page art spreads! Being funded directly by the people reading our product means we can take creative risks and commission the kinds of articles that others simply cannot.
And, I might add, we also pay both our writers and artists fairly, which is something we're very proud of when you look at the current market.
SUPERJUMP
I was instantly blown away by the art in Lock On and the way it supported the features. What inspired the decision to have accompanying artwork for each article? As a bonus, do you have a favourite article or piece of art?
Andrew Dickinson
This all comes back to Jon again, and his initial idea which was to fuse his love of gaming and art. It's also a way to visually show that games are in fact art, and such an inspiration to many people. I really love that we don't feature official assets or screenshots, and instead employ the incredible talents of artists to make Lock On even more special.
It's hard for me to discern a favourite piece of art or feature… they're all incredible. However, Adam Koralik's piece on the Nintendo PlayStation was incredible I thought, and I have a soft spot for the Metal Gear Solid art piece by Joey Macalle. My eye was initially drawn to Snakes butt, but when you take the whole thing in it's just incredible in its detail. Alessio Greco should also be applauded for his work on the cover images which also accompanied Dave Klein's 'Soul of the Lost' feature. Those are hand painted! He has some images on his Twitter account of his work on those, and the finished pieces. It's amazing to think those are physical works of art.
SUPERJUMP
With Volume 001 behind you, do you have a favourite moment from the development?
Andrew Dickinson
I came into it late, but there was still plenty to be done before we went to print. There was a lot of hard work involved, and I enjoyed it all to be honest, but I think I am most proud of helping Jason Maddison with his 'I Have Lived' piece. He had an incredible story to tell, which has resonated hugely with readers, and both myself and Ben helped to hone and refine that in the editing process. The original layout of that feature was also much different - in fact in the sample copies you wouldn't even recognise it! We took the decision with mere days to the final printing deadline to completely redo the layout, graphic design and images, and I am so glad that we did. Jon and Eliza worked magic, and with the reception that particular piece has had I know that it was all worth it.
SUPERJUMP
I can't imagine it's easy starting a new indie publication, yet alone making such an ambitious idea into reality. Were there any hurdles along the way?
Andrew Dickinson
Oh, SO many! Crowdfunding in itself is fraught with stress and problems, and I know Jon and Jason were pulling their hair out during the first campaign. After that it's trying to make sure the final product lives up to that premium nature we wanted to go for, and don't even get me started on getting the final print copy just right. The biggest hurdle though is always time. We're all still working our normal jobs while doing this, so trying to carve out the time to work on this project has been tough on all of us at times! If Lock On continues to grow though, who knows…maybe we'll be doing THIS full time some day!
SUPERJUMP
With this in mind, what has creating this first issue of Lock On taught you and how will you take this onboard going into Volume 002 and beyond?
Andrew Dickinson
It has taught us more about time management for certain. As we are a quarterly publication we had to start working out ways to make processes work smarter, to allow us to do everything within a set timeframe whilst also keeping the quality high.
SUPERJUMP
How will you keep Lock On evolving into the future?
Andrew Dickinson
We'll always experiment with our content, be that through graphic design, the art or the features themselves. We want to deliver something each and every volume that people will be proud to display on their shelf or coffee table, while also being excited to open and consume over and over again. We'd love to be doing this in years to come, so we won't be resting on our laurels, I can assure you!
SUPERJUMP
From the outside it looks like Lock On has had a really strong start, especially notable for a new project. Do you have any thoughts on the reception of Volume 001?
Andrew Dickinson
It's always nerve-wracking launching something new, not knowing how people will react to all the hard work you put into it. I think Lock On has had the biggest positive reception I've experienced from a project. Seeing people share pictures of their copies, talk about the art or features they loved, and reading reviews has just been such a lovely experience, and I hope that continues for our next volume too!
SUPERJUMP
What's in store for Volume 002?
Andrew Dickinson
We've been revealing articles and artists as we progressed through the campaign, but some of the things you can expect are a section dedicated to Ratchet & Clank, a discussion around Hollow Knight and interviews with SUDA51, Keita Takahashi, and Michel Ziegler who created the incredible Mundaun. That's not even a quarter of the content we have either, it's going to be packed!
I'm working on my own piece for Volume 002 currently, and it is the most personal piece I have ever written in my life. I'm nervous and excited for people to read it.
SUPERJUMP
You've recently announced the start of Versus, an accompanying card game. What's all that about?
Andrew Dickinson
Lock On is a place for people to share incredible art and stories about games, and buying it supports those creators. However, we also wanted a way to support some of the incredible devs who create these games that we talk about, while sticking to the art focus that we have.
Jon and I are also huge lovers of card and board games, and kept talking about one day making one of our own. While discussing Volume 002 we hit on this idea of having collectable cards as a Kickstarter bonus, with beautiful art, highlighting great indie games (every card will have a QR code which takes you to that developers site or the games store page). We wanted it to be something very different to what other limited-run companies are doing in the trading card space, so alongside bespoke artwork we also decided to make it a game in itself. And so Versus was born!
Also, have you seen the cards we've announced so far?! They're bloody beautiful. Haha.
SUPERJUMP
Can you tease any other future projects?
Andrew Dickinson
We've already teased that Volume 003 will be a Dreamcast special, which is totally in my wheelhouse. Really excited about what we have for that, and what we're trying to get! We plan several volumes in advance, so I can tell you there'll be an Elden Ring/Bloodbourne/Souls theme to Volume 004, alongside a section dedicated to highlighting diversity in the gaming scene.
Outside of that…you'll just have to wait and see what Lost In Cult have planned. The future is very bright, though!
SUPERJUMP
Is there anything else you'd like to mention?
Andrew Dickinson
Nope, I think that's all good! Thanks!!
So there it is, how Lock On came to be, Andrew's role as Editor-in-Chief, and a look to the future of this inspiring project.
Lost In Cult's Kickstarter for Volume 002 has just finished up, smashing the £18,000 goal to raise well over £40,000. If you're looking to get your hands on Lock On or support the project going forward then be sure to check out Lost In Cult's Twitter and website, after all, each volume of Lock On is limited print.
The future is looking bright for Lock On with Volume 002 containing mountains of interesting stories and amazing art, such as an interview with SUDA51, exploration of the cyberpunk genre, and many, many more. It even launches alongside Versus, a fully fledged card game that is equally beautiful in it's presentation! Personally, I can't wait to get my hands on it.
A special thanks goes to Andrew Dickinson for his time! He gave some really detailed and interesting responses. If you're interested in our coverage of Lock On, make sure to check out my interview with 'Soul of the Lost' author Dave Klein.
More 1-UP!
This story main contain sponsored links.
Comments
Sign in or become a SUPERJUMP member to join the conversation.