A Musical Journey - Theatrhythm Final Bar Line
The newest installment in the Theatrhythm series from Square Enix is a fun mix of soundtracks and characters.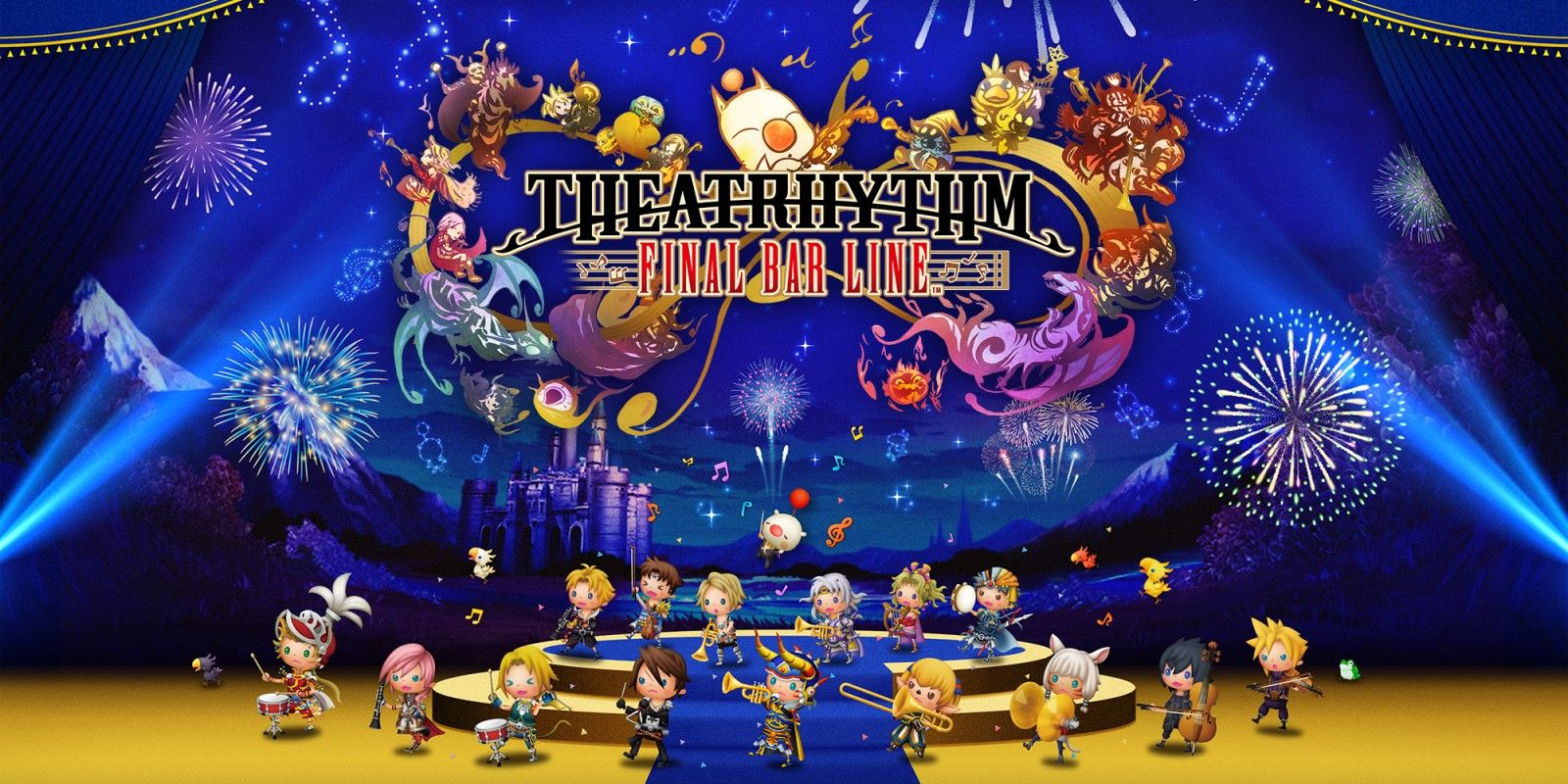 If there's one thing that Final Fantasy is known and respected for across its 35-year history, it absolutely has to be the music. Final Fantasy as a franchise is home to some of the most iconic soundtracks in video game history.
So it seems almost too obvious that Square-Enix would want to capitalize on this and make a rhythm game from their musical ensemble, yet that is what they've done. Theatrhythm Final Bar Line is the newest in a series of Final Fantasy rhythm games that brings together characters and music from across the entire series into one huge compilation where you can tap, slide and swipe to the beat.
Featuring 385 songs in the base game alone, spanning over 30 different Final Fantasy entries, this game is a delightful tour of Final Fantasy history in a different form.  This is the first home console entry of the series since the 3DS' Theatrhythm Curtain Call in 2014. In that time, there's been a lot of Final Fantasy going unrepresented. Final Bar Line brings up games as recent as 2022, with music from Stranger of Paradise: Final Fantasy Origin and retired mobile games like Final Fantasy: Record Keeper in its repertoire.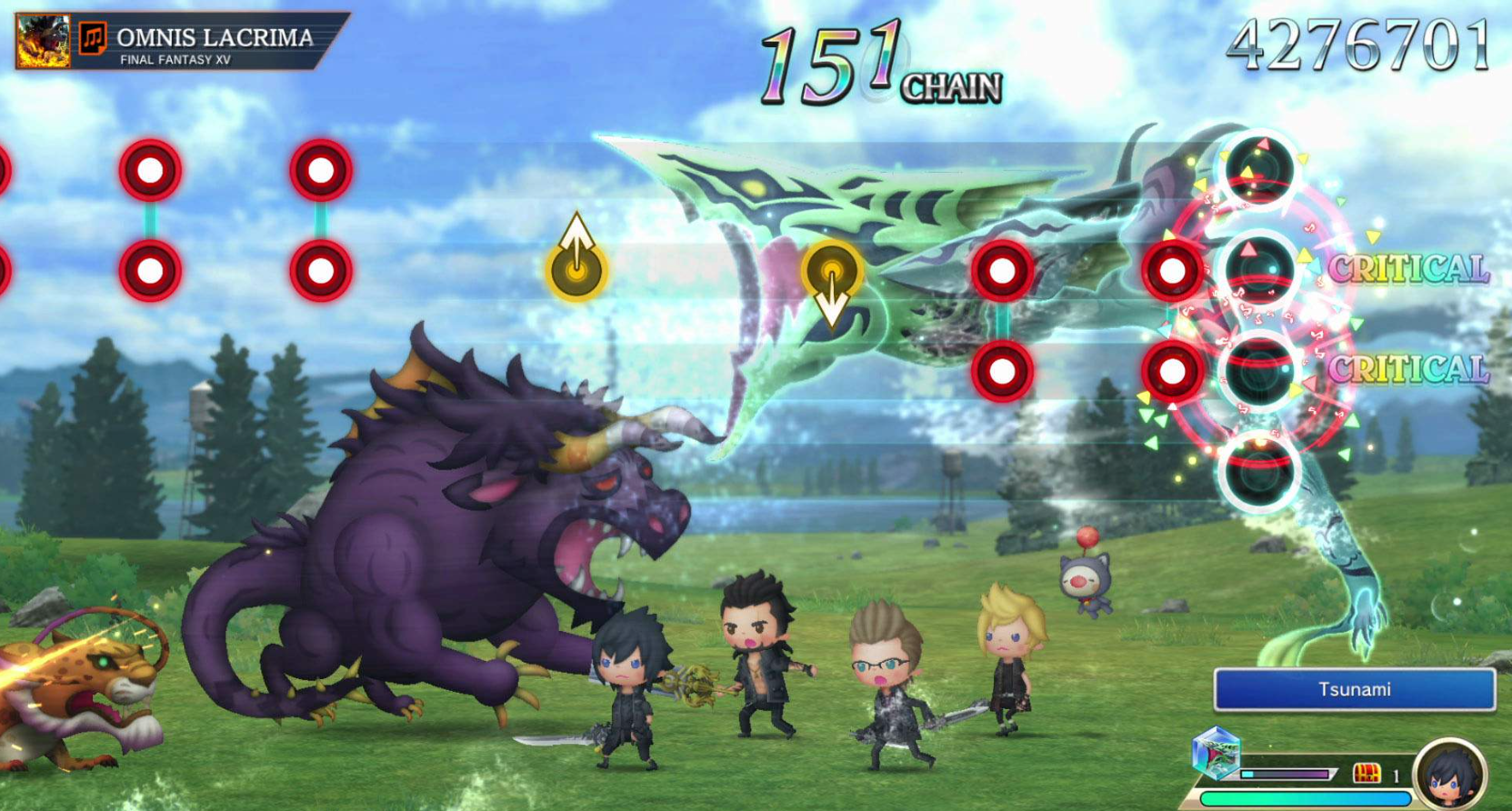 The result is a game that I genuinely struggle to put down once I start; the sentiment of "just one more song!" is absolutely strong with this game. With an intuitive control scheme that has masterfully jumped from handheld to a more standardized controller and a massively replayable and fun loop, this is a game I love to just pick up and play whenever I feel like I need to occupy myself.
With how broad the titles in the game are, you might find a new favourite in the mix. I'm not massively familiar with the sequels of Final Fantasy 13, but I was pleasantly surprised by some of the music I discovered. I also discovered a range of new remixes and arrangements in Final Fantasy: Record Keeper. So as fun as the game might be for a Final Fantasy superfan to relive some of their favourite journeys, there's something to be said about newer Final Fantasy fans discovering games from years ago and their soundtracks.
To that extent, Final Bar Line is nothing short of a marvel. While I did feel the lack of music from Final Fantasy 14 Endwalker was a sorely missed opportunity, it's tough to be too critical of a tracklist that is so long and extensive. With a mix of iconic battle tracks that take the form of the traditional 4 lane gameplay that we're all familiar with, alongside sweeping and atmospheric field music from some of the series' most iconic environments to some of the most iconic moments faithfully recreated in Event Music Stages - each flavour of Final Fantasy music is represented neatly here.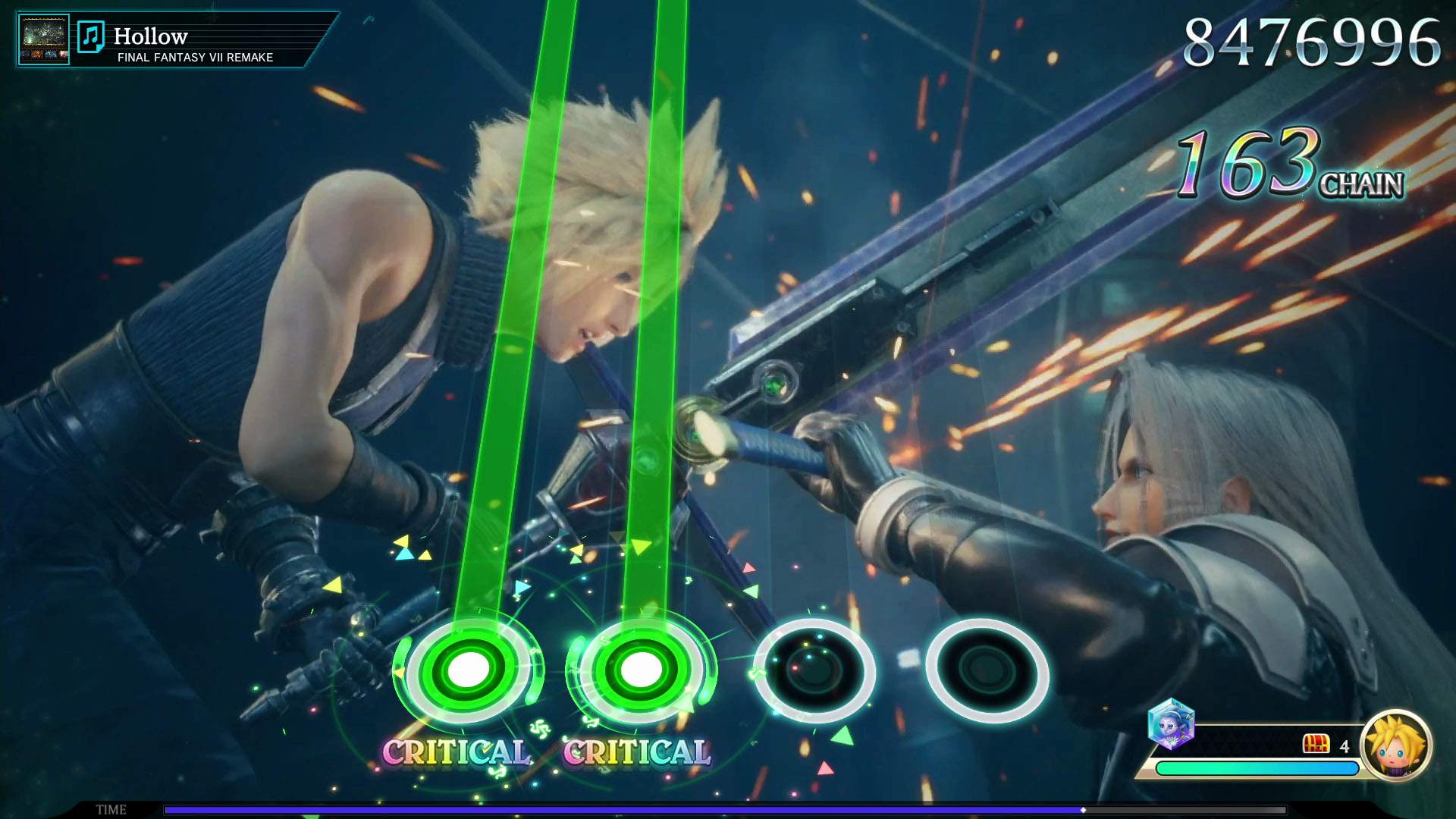 It's also good then that the game comes with a treasure trove of difficulty and accessibility options that means absolutely anyone can feel like they're conducting their own RPG battle symphony. Ranging from single-button layouts all the way to the most extreme difficulties you can imagine, the game offers something for everyone, while giving you the toolset to reach even greater heights.
Featuring not only an ensemble tracklist Final Bar Line also features a catalogue of some of the most iconic heroes and villains from the Final Fantasy pantheon. From the original Warrior of Light, to the series' most iconic villain in Sephiroth; the light RPG mechanics add a small but lovely wrinkle to the rhythm gameplay that will either add a nice layer of depth for some or can be totally ignored if you're just here for the rhythm game itself. Final Bar Line wants you to play your way more than anything else.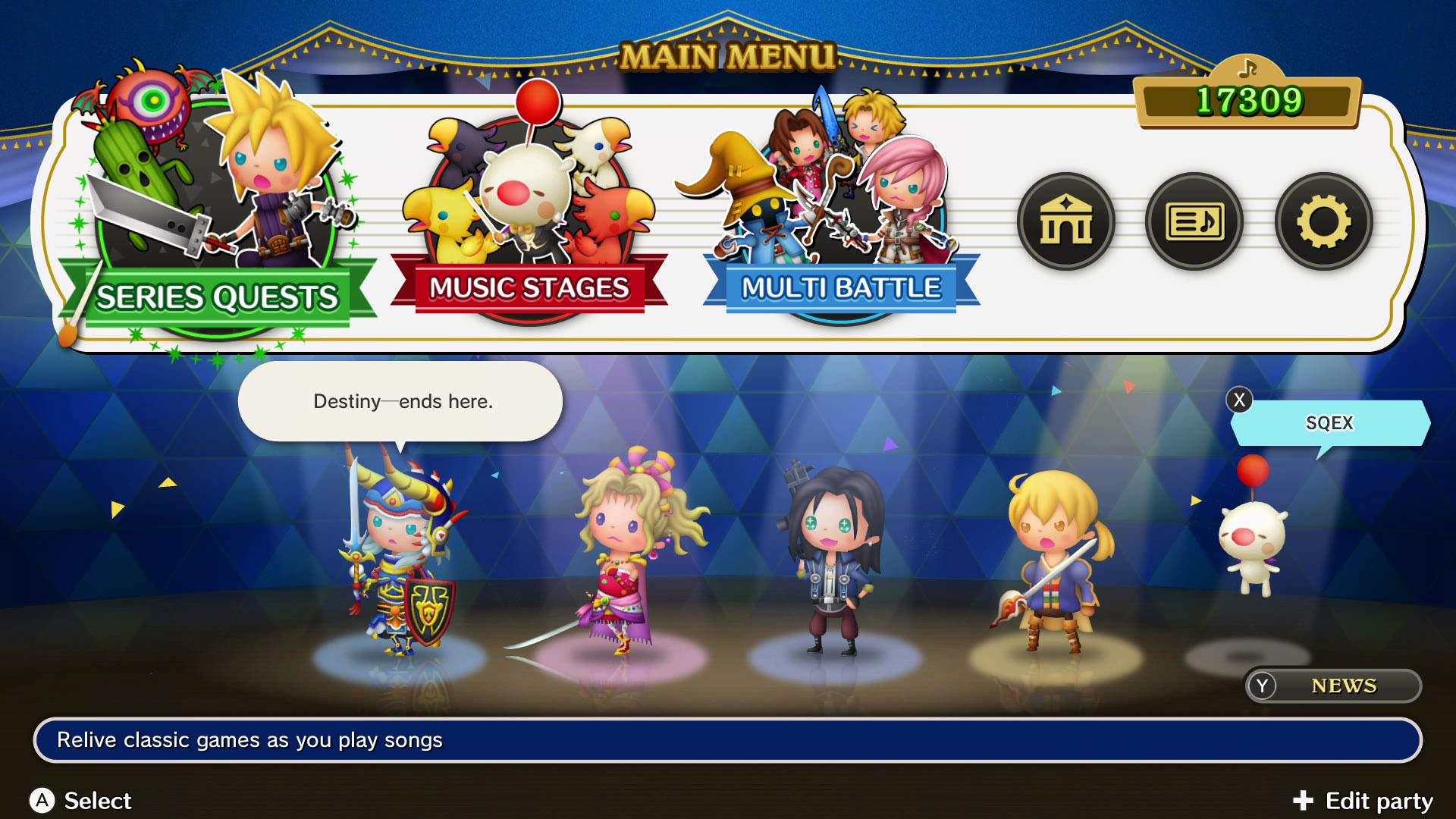 This RPG mechanic comes into its own in the "Series Quests" mode, where you can journey through every mainline Final Fantasy game, alongside noteworthy spin-offs, on a musical quest that takes you through each story without dialogue. This is a relatively barebones story in the grand scheme and will certainly do more for existing fans of the franchise, but the addition of quests for each track is a big addition for replayability and pushing yourself to optimise not only your rhythm but your strategy as well.
If you feel particularly confident in your skills, Final Bar Line also offers Multi-Battle, an online mode where you and up to three other players can duke it out to see who has the best rhythm. There are options for distractions to be sent to your foes, but for those who want a pure experience, you can disable these options too. Just be sure to turn Moogle down, because as cute as the little floating... thing is, their incessant commentary might be more distracting than the distractions themselves.
Theatrythm Final Bar Line is a phenomenal rhythm game and a testament to how far the Final Fantasy franchise has come in its 35-year history. With a slew of celebratory artwork and pieces from the series' history as rewards for doing well, its obvious that the developers have a deep respect for where the series has come from and how varied it is. The DLC for the game only adds to this, as we receive tracks from other RPGs of legend like LIVE A LIVE, NEO: The World Ends With You and Octopath Traveller. It's obvious that Square Enix has a love for its legacy, and I wish other developers could do the same for their own.
Here's to just one more track, and then one more, then perhaps another...
💡
Theatrhythm Final Bar Line is available on Nintendo Switch & PlayStation 4.
Comments
Sign in or become a SUPERJUMP member to join the conversation.