Absinthia Review
Fights, friendship, and queer coming-of-age angst in a bite-sized RPG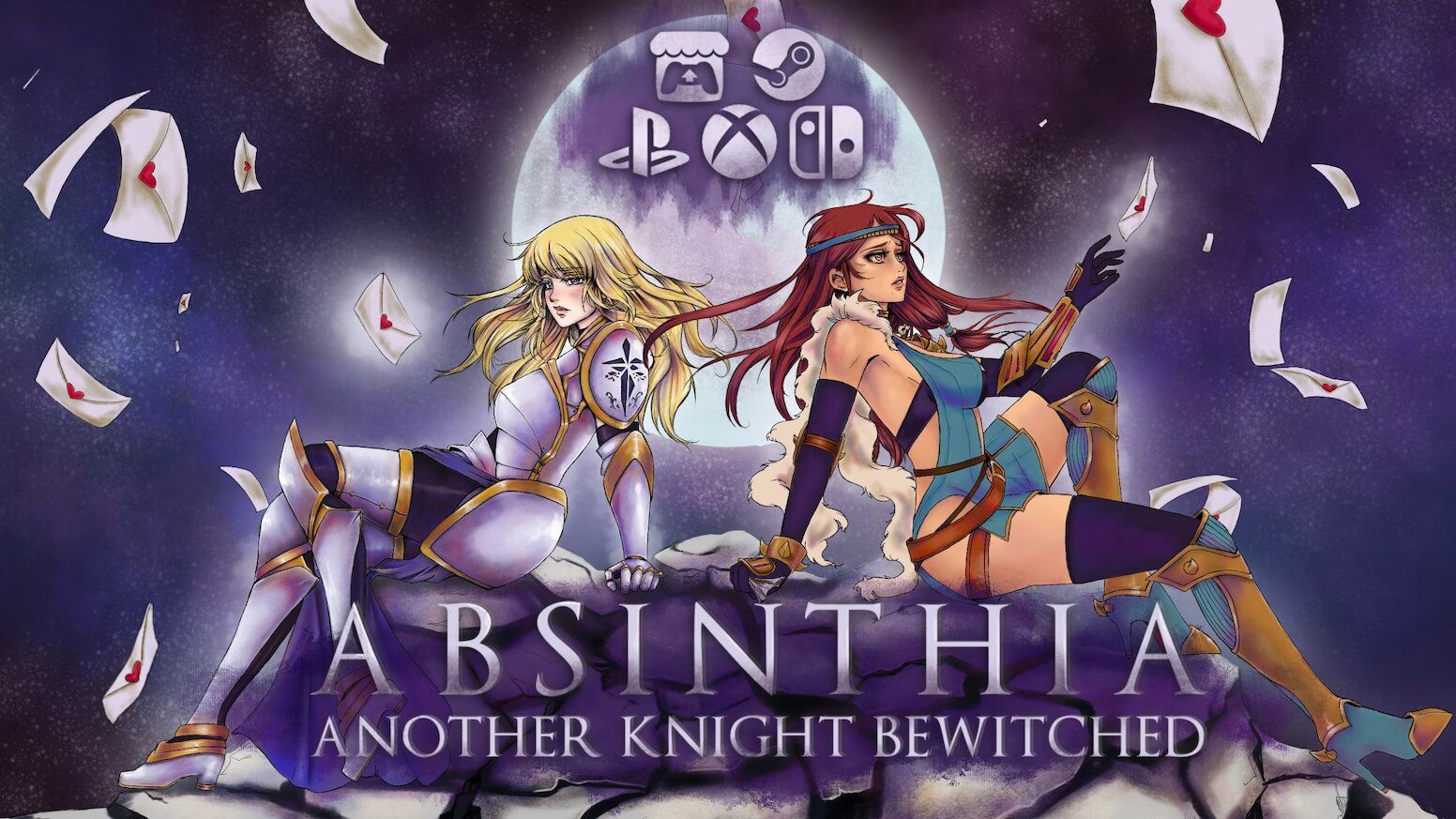 For years, indie RPGs have taken their inspiration from some of the greatest games to grace the SNES era: Final Fantasy VI, Chrono Trigger, Secret of Mana, and Terranigma. These titles have been used ad-nauseam to sell the experience of yesteryear but with a modern twist. Plenty of indie JRPGs have taken the bespoke elements of these games and added major quality-of-life improvements granting us some of the best experiences in the modern era.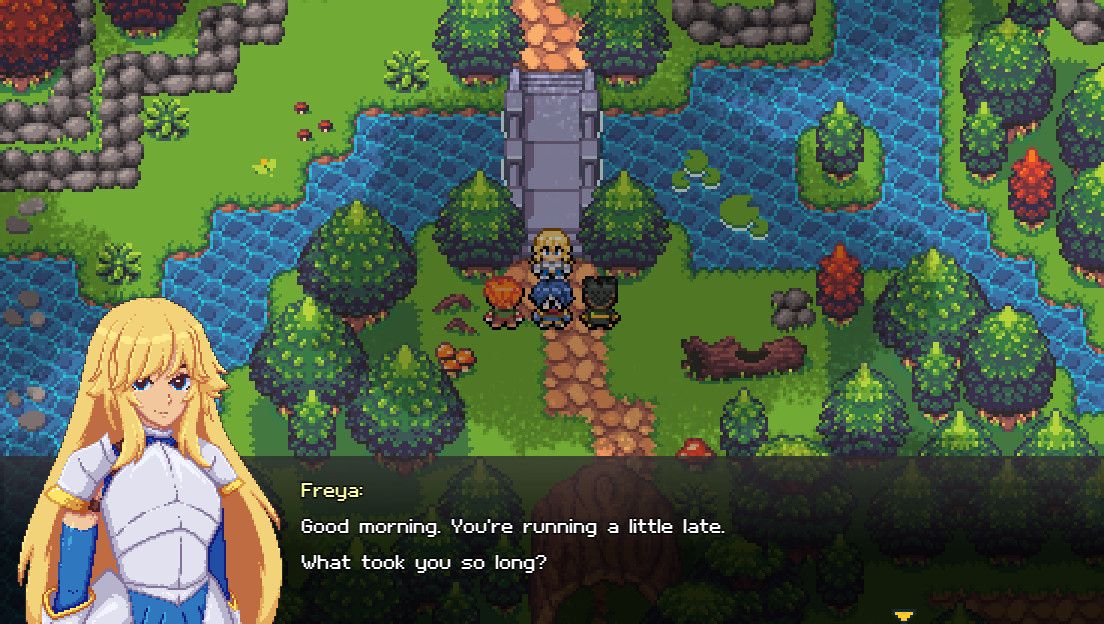 Absinthia feels like it's part of a new wave of old inspiration. Instead of taking its cues from the SNES era, Absinthia presents like a long-lost title of the Gameboy Advance, with faster battles, a brighter color palette, and more dynamic puzzle elements. Designed by Joshua Keith and Team Betwitched, Absinthia is self-stylized as an LGBTQ+ RPG about loss, betrayal, and acceptance.
Best described as a micro JRPG, at just under 15 hours Absinthia can be conquered in a long weekend. While it has a traditional turn-based combat system featuring team attacks and elemental weaknesses, there are certain design choices intentionally made to speed up encounters including a lack of random battles and an MP regeneration system. Absinthia's fights are quick and breezy but are still filled with strategy, and there is plenty to explore across the game's small but wonderfully interconnected world. Absinthia also features difficulty options for players that simply want to get to the heart of the story.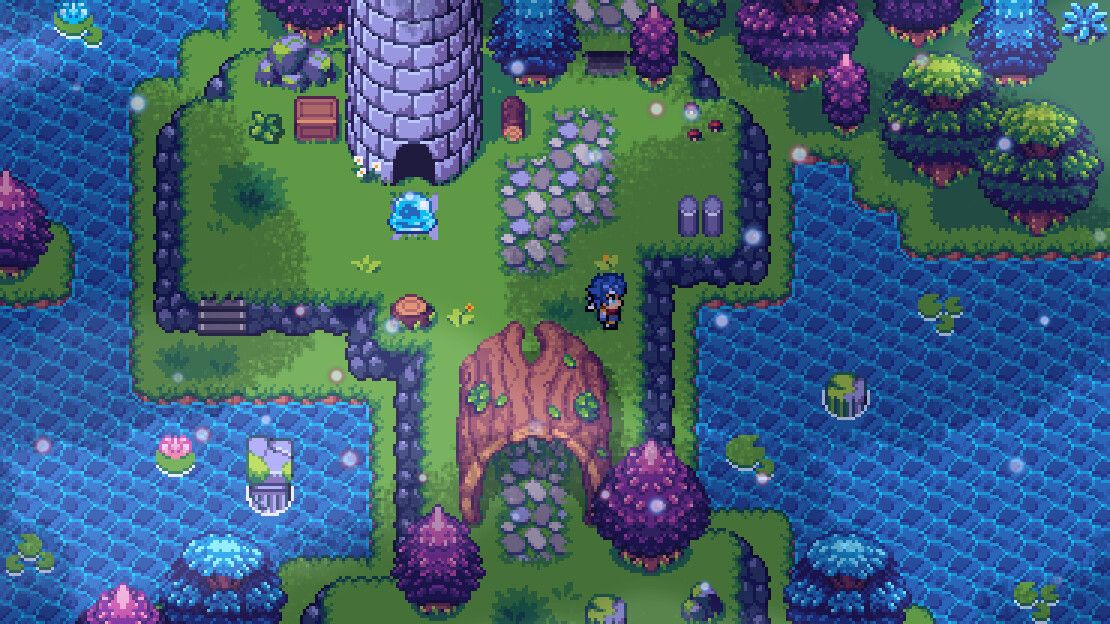 The game follows Sera, a young warrior that protects Katti Town under the tutelage of the more experienced knight named Freya. Alongside her friends Jake and Thomas, Sera spends her days taking care of her grandmother and training for the days to come. Their idyllic village life is upended when they're attacked by a foe that has more connections to Freya's past than she lets on.
Absinthia is filled with twists across its short run time. While the game is nothing dynamic or new to those with experience in the genre, its characters and pacing are refreshing, and its portrayal of queer characters is leagues ahead of contemporary AAA titles that only dabble in mock representation. What's further striking is that Absinthia is another game designed in part with RPG Maker, which continues to be an impressive engineering feat for these bite-sized JRPGs so many years on. With gorgeous sprite work, a beautiful soundtrack, and plenty to explore, Absinthia never stutters in its dozen or so hours of questing gameplay. It's the perfect RPG for anyone looking to take a breather from more bloated titles, while still featuring everything a genre fan could want.
A cozy indie RPG with likable characters that will resonate with a younger audience, Absinthia feels like the perfect genre title to recommend to both veterans and casual enjoyers. It's a little bit Golden Sun, a little bit Lufia, a little bit Lunar, and a whole lot of fun.
Comments
Sign in or become a SUPERJUMP member to join the conversation.