Cadillacs and Dinosaurs Turns 30
The beloved Capcom arcade brawler that won the hearts of countless players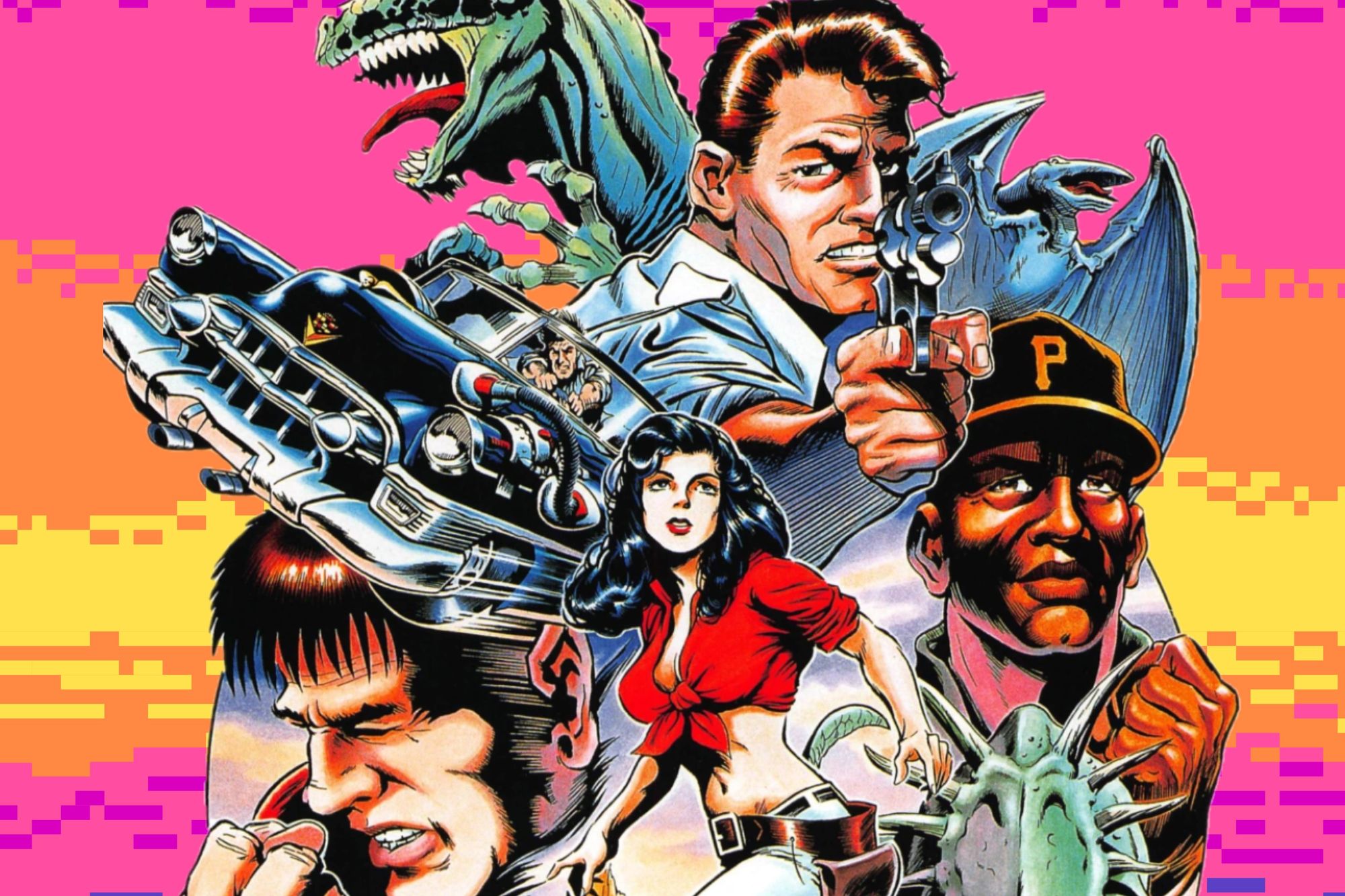 Travel back to 1993, a time when dinosaurs dominated popular culture. Jurassic Park was shattering box office records worldwide, and in the realm of arcade gaming, another title emerged that lived up to the hype: Cadillacs and Dinosaurs. With its title alone, it captured attention in a crowded marketplace. Yet, it accomplished much more.
A World on the Brink
Cadillacs and Dinosaurs' brought players to an Earth that looked much different from ours. In the early 21st century, holes in the ozone led to a climate catastrophe, forcing human survivors to live in underground shelters. Humankind eked out an existence as the surface world boiled for over four centuries.
The first people to venture outside found an unrecognizable world. For one, there were dinosaurs everywhere.
This story is the product of Xenozoic Tales, a comic book series that blended a mid-century pulp style with gritty 1990s story elements. Mark Schultz, the creator, would see his franchise garner various spin-offs, such as chocolate bars and a tabletop RPG.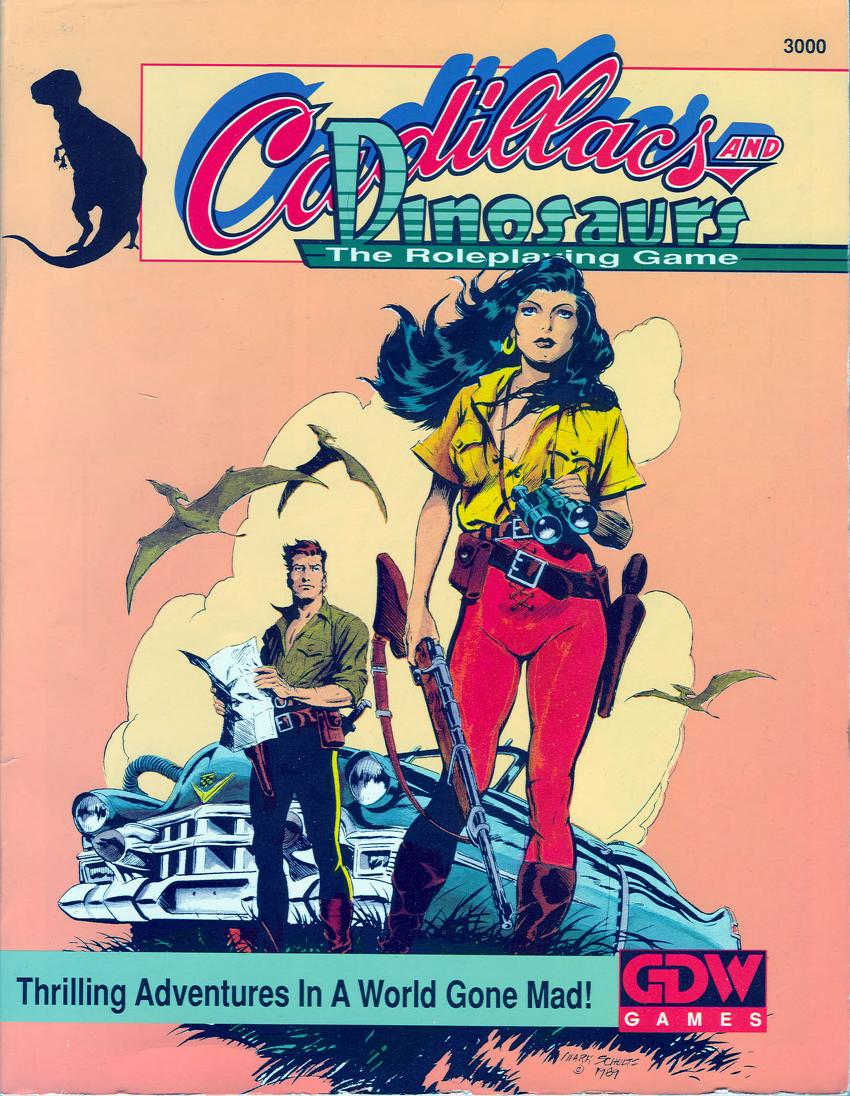 Another tie-in was the animated show that would come out in 1993. In the same year, Capcom prepared to unleash its Cadillacs and Dinosaurs on arcades to capitalize on this momentum. This game was part of the CP System Dash generation, along with other respected brawlers such as The Punisher and Warriors of Fate.
In the Hands of Players
Beat 'em ups/brawlers had been popular for several years by the time Cadillacs and Dinosaurs burst onto the scene. Capcom's developers could, as a result, draw on lessons learnt from their Final Fight games, for example.
Club Capcom, the company's official magazine for Japanese fans, ran a three-page feature on Cadillacs and Dinosaurs in its Spring 1993 edition. The article's developer comment section clarifies the team had worked hard to make the combat as intuitive as possible. In fact, they worked well into the night and postponed personal events, such as honeymoons, to meet certain deadlines.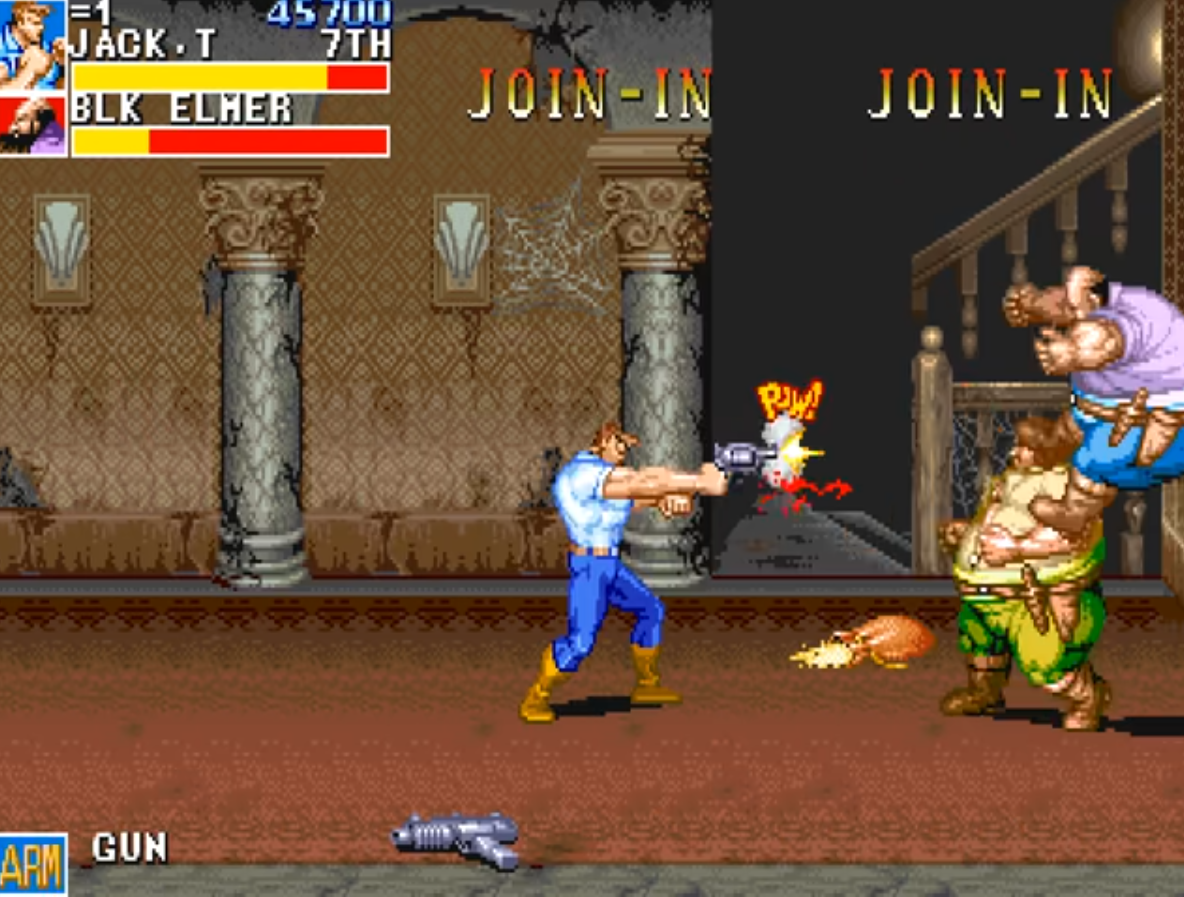 They wanted to ensure that players would not find it easy to trap foes with well-timed punches. To do this, they made the fighting dynamic and quick. Dinosaurs were also used to break up the rhythm.
In the game, dinosaurs could become enraged, change colour, and turn on the player. The dinosaurs even acted as hazards for players to navigate. This dynamic added more tension to each playing session.
Brutality was also a feature of the game's world. Players could use their fists, knives, guns, and explosives during combat. Enemies bled, burst into flames, and exploded into bits and pieces after attacks.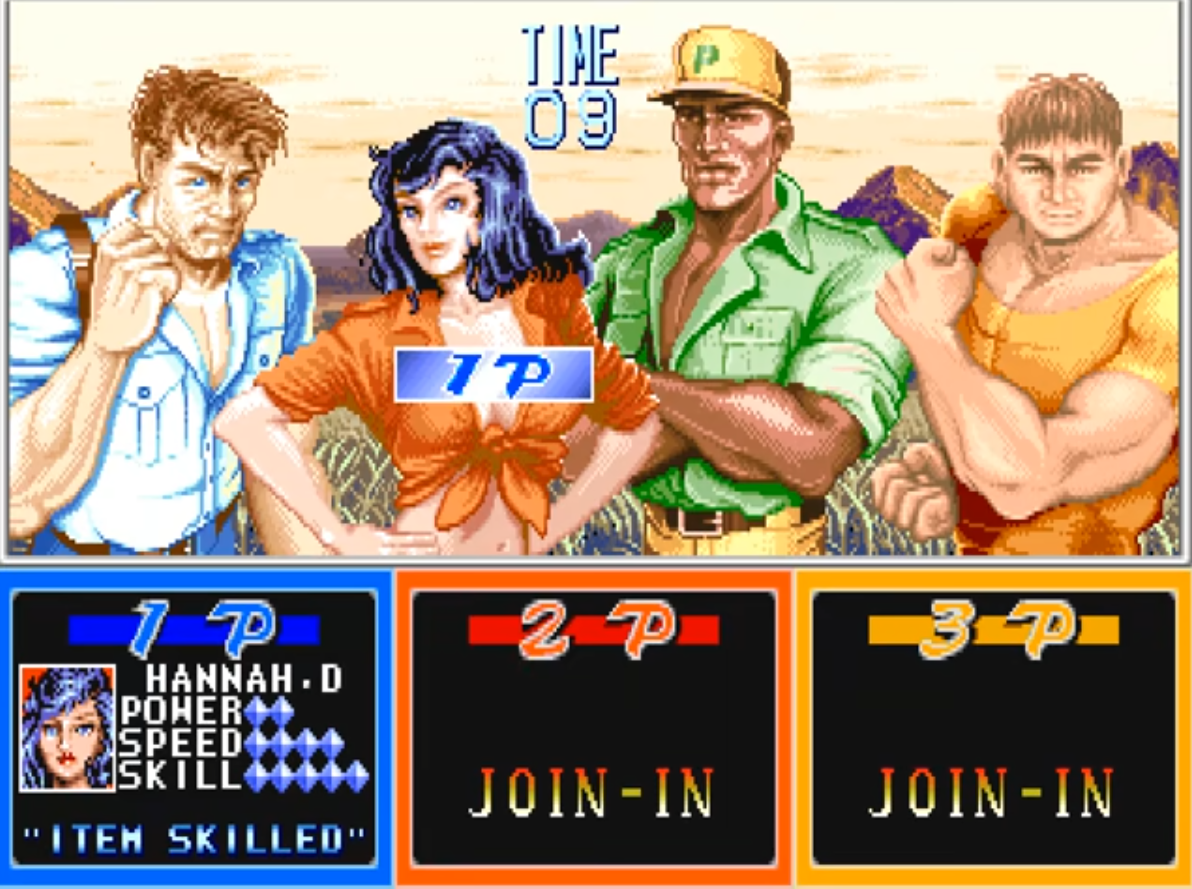 Up to three players could partake in a single play session, which set it apart from the 2-player norm. They could choose from a roster of characters: Mess O'Bradovich (a brawny giant), Hannah Dundee (a scientist with expert knowledge of weapons), Mustapha Cairo (an agile engineer), and Jack Tenrec (an athletic jack-of-all-trades).
Features Create an Ambience
Shun Nishigaki and Isao Abe crafted the soundtrack that accompanied players during their quest. Isao Abe was involved at Capcom from 1990 to 2004 — during this stint, he worked on Street Fighter II, Dungeons & Dragons: Tower of Doom, Street Fighter Alpha 3, and much else besides. Shun Nishigaki composed music for X-Men: Children of the Atom and Resident Evil 2, among others.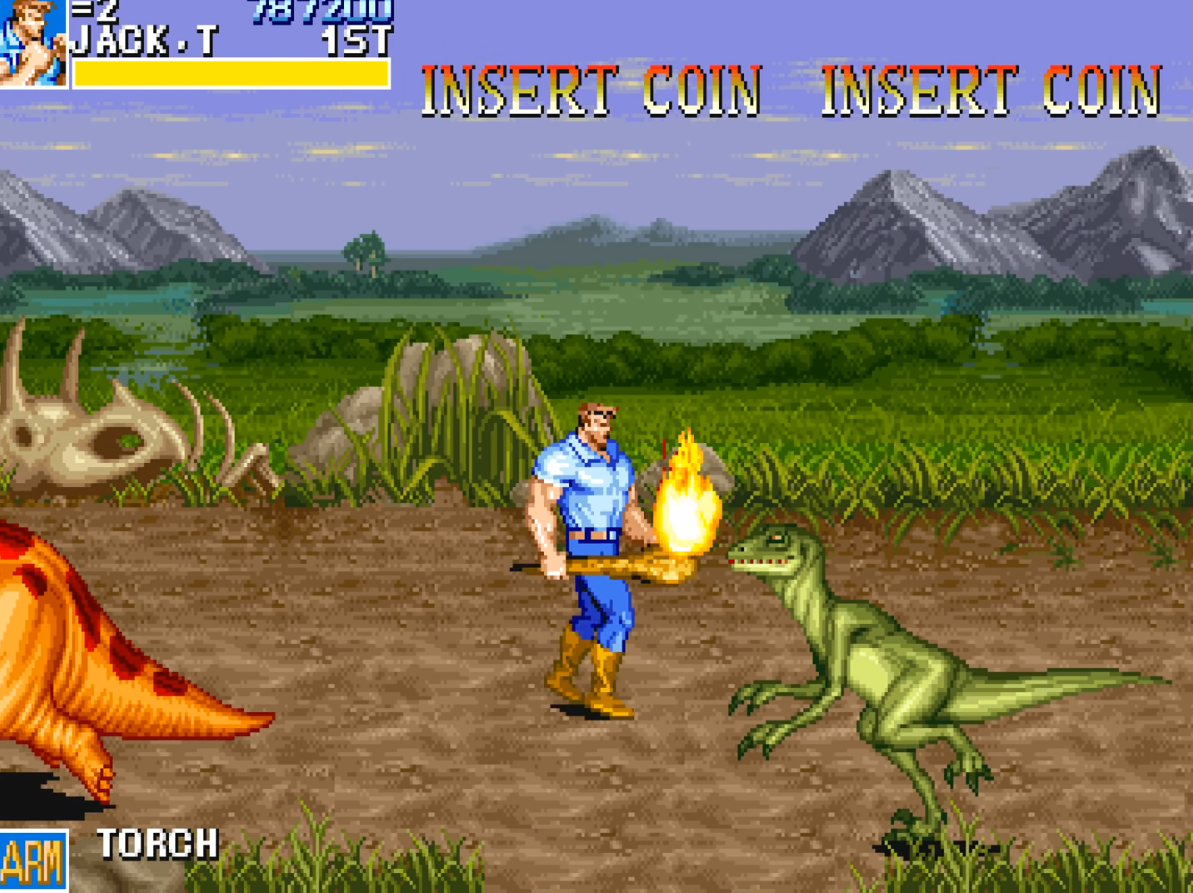 Backgrounds are beautiful as well as varied. Unlike other titles, the story does not take place exclusively in urban environments. Dilapidated cityscapes, acrid deserts, and lush jungles tell their own stories. All the locations provide clues as to the depth of the universe's lore and the vast changes that have taken place on Earth.
Passion Drifts on the Air
The Cadillacs and Dinosaurs game was contagious, gathering a diverse community around it after its release. Game You, a Japanese magazine that focused on arcade gaming, shared tips on how to clear stages to its readers. There was a clear demand for more information from a passionate fanbase.
As arcade cabinets spread, the fanbase grew across the world. Players from Bangladesh, Turkey, Argentina, and many other countries loved the frantic action of the game. Ironically, the one country where it did not become well known was Cadillac's home: the United States of America.
The popularity of the arcade game paved the way for its expansion into various realms, including television shows and other video games. Cadillacs and Dinosaurs became the inspiration for an animated series that spanned 13 episodes. Additionally, Rocket Science Game developed Cadillacs and Dinosaurs: The Second Cataclysm, an on-rails shooter for the Sega CD. However, when the game was released in 1994, reviewers criticized its shallow gameplay. Sadly, the title struggled to find success, selling less than 8000 copies after its launch.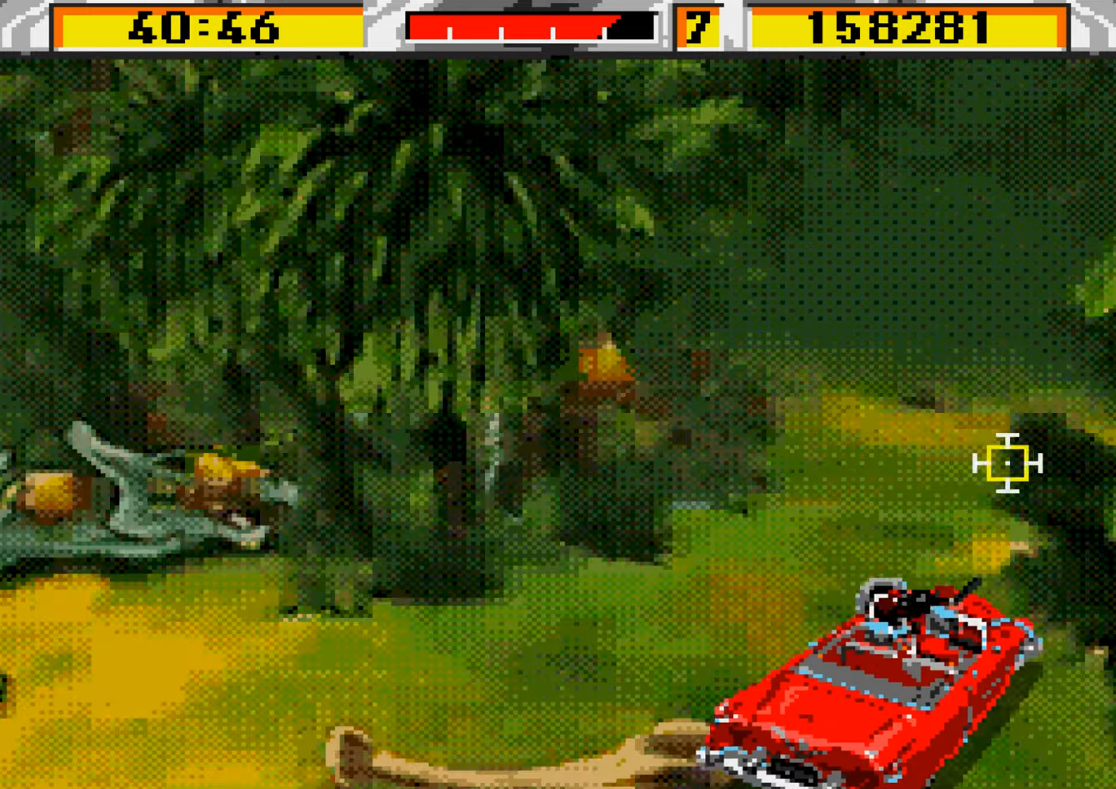 In 1996, Xenozoic Tales, the comic that served as the source material for all these spin-offs, went on a hiatus, leaving the story arc unfinished. Since then, fans have eagerly awaited its continuation, hanging on the edge of their seats.
As of now, the Cadillacs and Dinosaurs brawler has remained exclusive to arcade cabinets. It has yet to receive an official release or remaster for other platforms. One reason for this situation could be the complexities surrounding licensing. Bringing together entities like General Motors, Mark Schultz, Capcom, and potentially others would be necessary to make it a reality.
Nonetheless, fans still hope that this beloved brawler classic will eventually make the leap, even after three decades spent in a dinosaur-infested jungle.
Comments
Sign in or become a SUPERJUMP member to join the conversation.