Creating Little Nightmares
An exclusive interview with Dave Mervik of Tarsier Studios, creators of the creepy platformer/puzzler Little Nightmares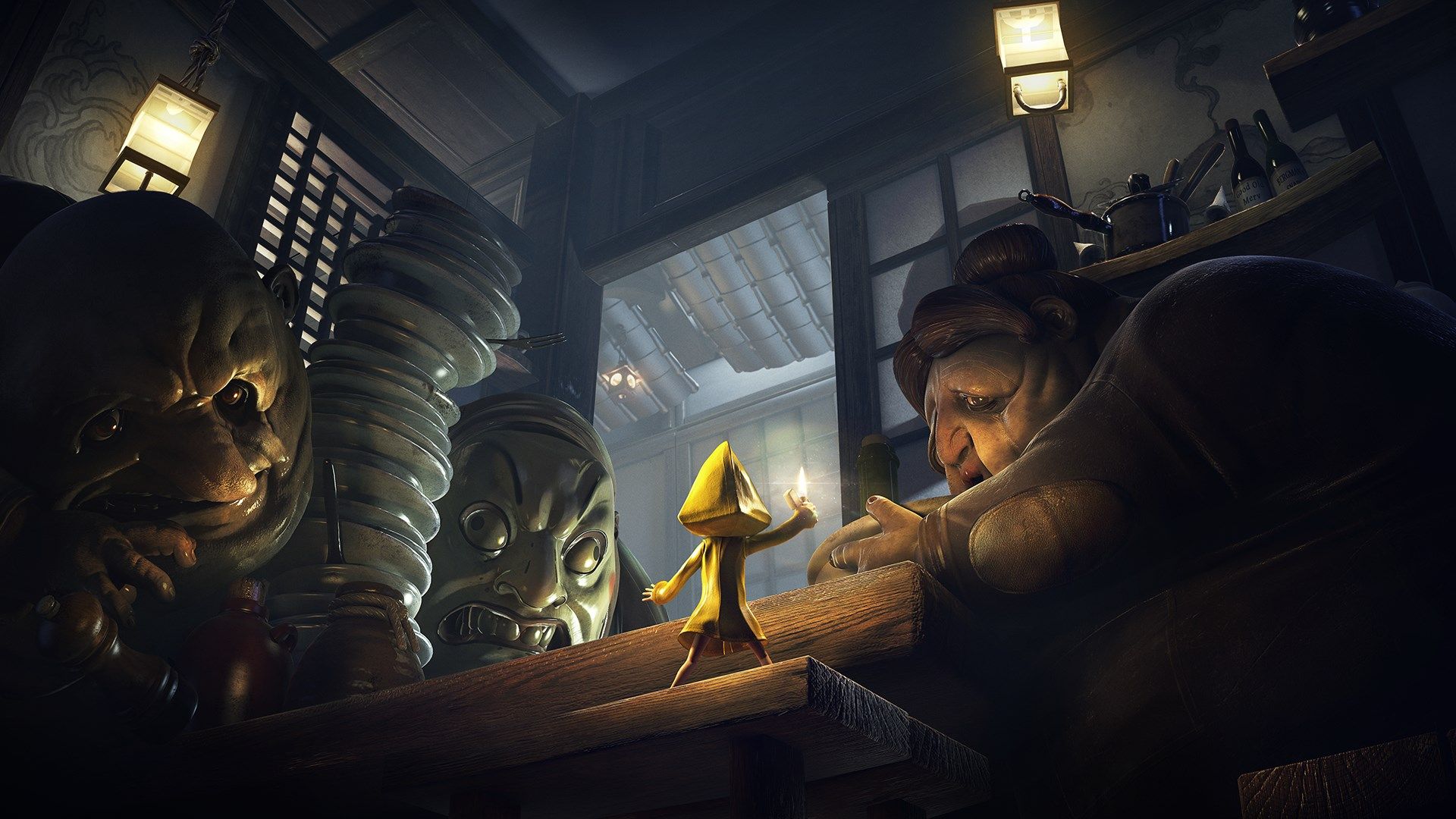 Formed in 2004, Tarsier Studios in Sweden got its start working with Sony on the Little Big Planet series of games. That association with Media Molecule lead to them bringing a bigger and better version of Tearaway to the PlayStation 4 as Tearaway Unfolded. They headed next to the wilds of PSVR to make the puzzler Statik, and then in 2017 released Little Nightmares, a creepy and atmospheric platformer/puzzler, to wide acclaim. Their latest game is The Stretchers, a Nintendo Switch-exclusive comedy puzzle game.
Before the end of 2020, they will return to the existing IP well for the first time, as they are currently wrapping up development on Little Nightmares 2. We recently sat down (virtually) with the studio's Head of Communication, Dave Mervik (Merv) to talk about that, the studio's origins, and so much more!
SUPERJUMP
Thank you Merv for joining us for the interview, I wanted to start by congratulating you and everyone at the studio for the tremendous success of Little Nightmares, now having sold over 2 million copies.
MERV
Thanks, man.
SUPERJUMP
Our readers really enjoy learning about the genesis of independent studios, so could you share a bit about the founding of the studio and how you came to be associated with Sony, making your first two titles exclusively for PS4?
MERV
The studio was originally a bunch of students named Team Tarsier, who made a prototype called The City of Metronome. As the well-told story goes, it was one of the darlings of E3 but was never asked to the dance, so now it remains a shadow looming over everything we do :) The happy outcome from that, though, was that it was the beginning of our relationship with Sony and Media Molecule.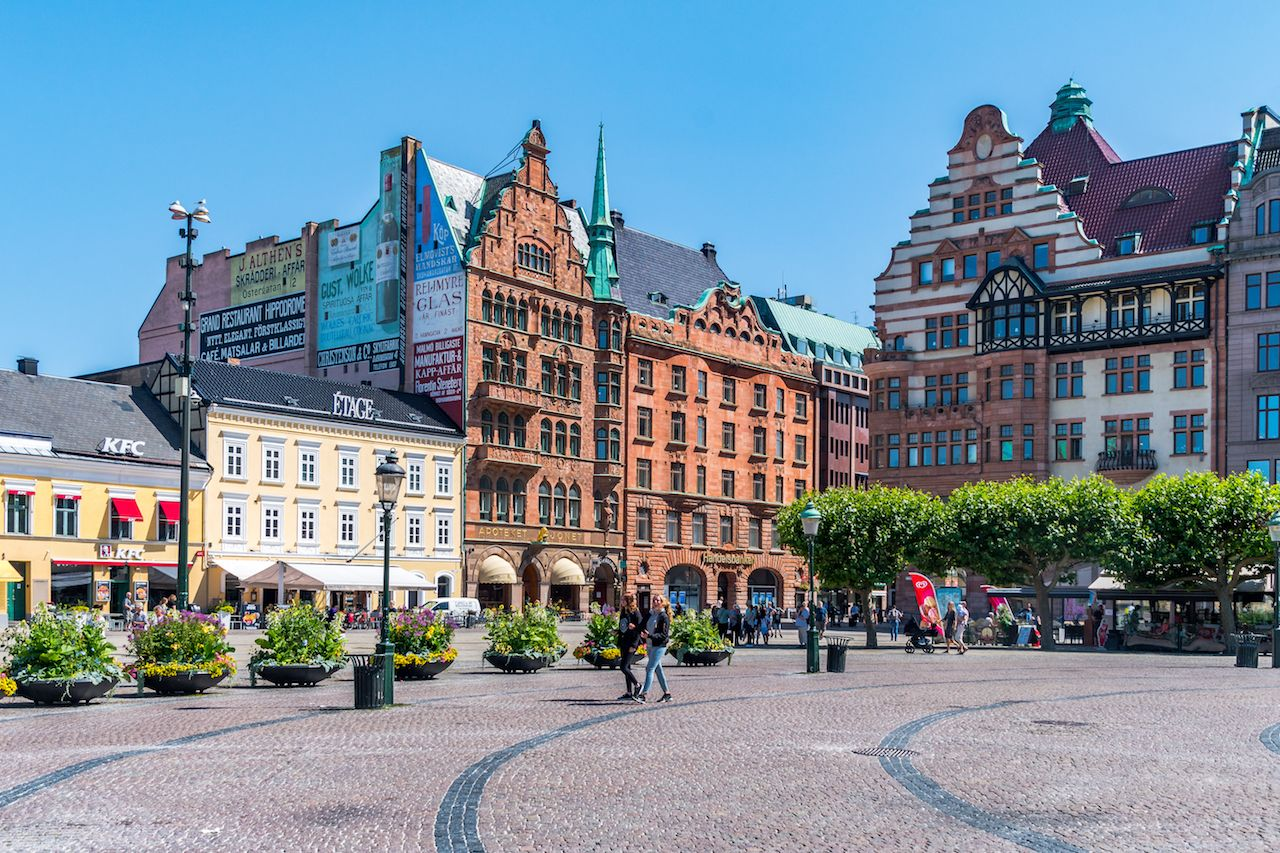 SUPERJUMP
The studio is located in Malmo, Sweden, which has become a massive center for game development studios in Europe. What do you think it is about that location in particular that is making studios congregate there? Is there any collaboration between studios with so many being in such close proximity?
MERV
I could wax lyrical about a culture of creativity, but that'd be just some bullshit. Of course, those things exist here, but they exist everywhere, it's just not always a story. I think it's most likely a practical thing, being close to Copenhagen Airport makes it easier to attract talent from all over the world, for publishers to visit their developers, and for events like Nordic Game Conference to flourish. Or maybe it's just one of those things like when people accidentally form a queue. You see a bunch of game devs loitering around Malmö, so you start loitering too, and the next thing you know you've got to have a difficult conversation with a whole bunch of loitering developers. One thing I've learned is that Swedes will do anything to avoid a difficult conversation, so maybe it was just easier to turn Malmö into a massive centre for game development studios in Europe.
In terms of collaboration, it really depends on the studio. I imagine large studios like Massive have all they need in-house and then some, whereas a place like Game Habitat is a lot more open to collaboration and sharing of resources and learnings. Personally, I love that mentality, but you can't escape the fact that all of these companies are in some kind of competition with each other, so I wouldn't think there'd be any linking of arms or singing Kum-Bah-Ya round the campfire just yet.
SUPERJUMP
Your second game was a PSVR-exclusive title called Statik. What were some of the unique challenges of making a PSVR title in comparison to the non-VR games the studio has developed? Do you see yourselves going back to a VR title, or perhaps building a VR mode into a future game?
MERV
Speaking personally, the unique challenge/opportunity was the ways in which we could tell our story. The potential and restrictions of the VR format are something we didn't try to 'solve', but rather worked with it and in some cases made it central to the experience. The game became about sitting in a chair with a device on your head, a device in your hands, and a slightly tragic person in your ears, solving puzzles for a reason you don't fully understand. I loved what we tried to do with Statik, and am only sad that more people didn't get to experience it.
Messing with people in that way, playing with their expectations and sense of 'self' was something we could only do with VR, and I would only want to go back to VR if that opportunity presented itself again. I'm just not a fan of VR for the sake of it, it reinforces this notion that it's novelty tech, when it could offer so much more.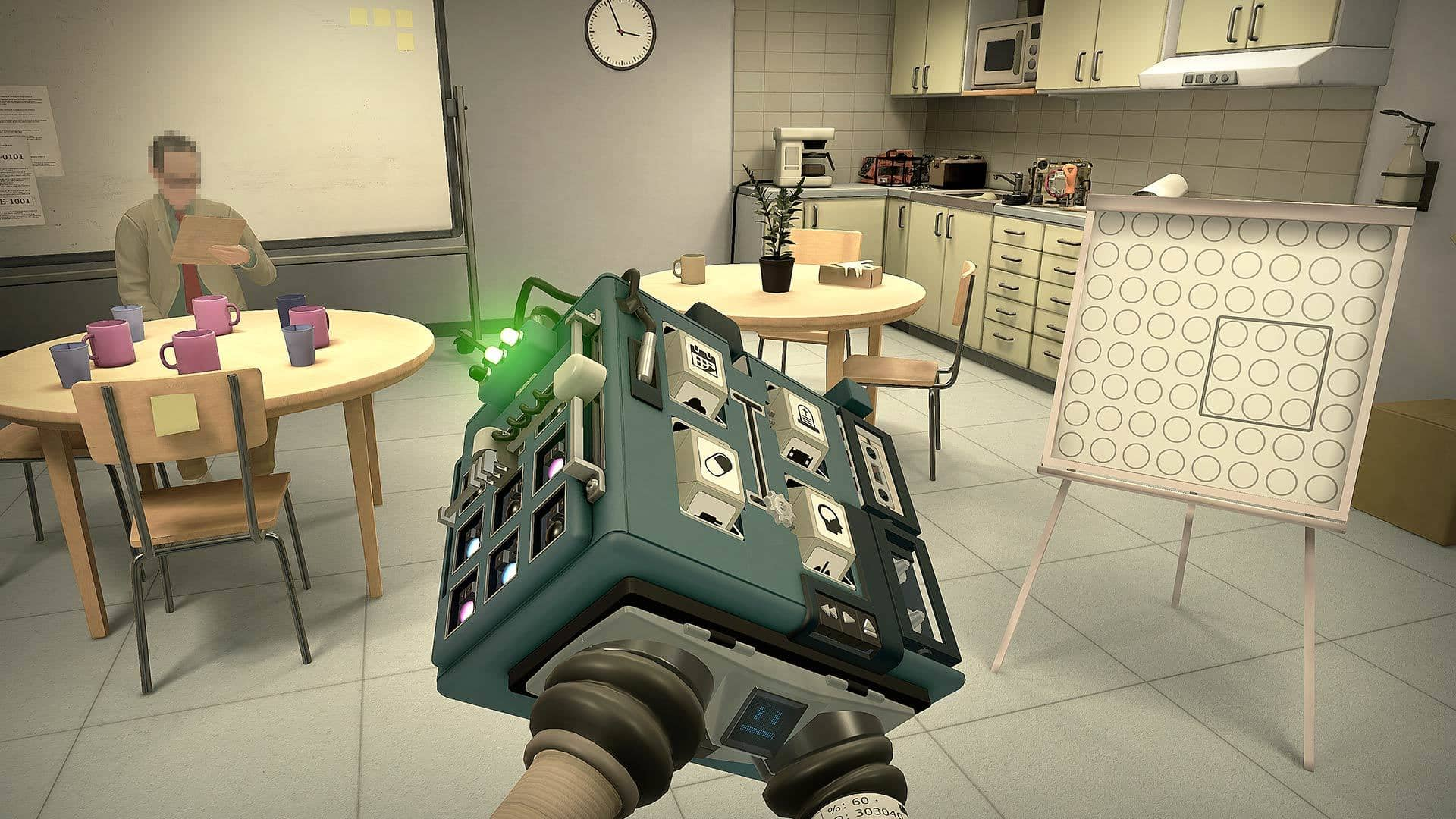 SUPERJUMP
The art style and character design for Little Nightmares are quite unique, and with the odd proportions of the "enemies" and the way they move, it's all very frightening, nightmare-fuel-type stuff. What were the inspirations when it came to designing the characters and the world they inhabit?
MERV
Our world and the characters that inhabit it.
SUPERJUMP
Reviews of Little Nightmares universally praised its style and atmosphere, but several thought that parts of the design and control mechanics were flawed or difficult to come to grips with. How have you incorporated feedback and criticism like that into the design of the sequel?
MERV
We don't really work that way. We know ourselves what worked, what didn't, and what could have worked better; and it's important that we maintain that focus, and refine the execution of our ambitions. Some of the measures we take may please some of the critics, but it's important that we remain our most incisive critics, or we'll forget how to do properly what we love the most.
SUPERJUMP
You've made four very different games since the studio was created, from a 3D platformer (Tearaway Unfolded) with a unique paper-based look, to a PSVR title (Statik), to a horror-esque action-puzzler, and then a comedic puzzle co-op title (Stretchers). Little Nightmares 2 will be your first time revisiting an IP, was it easier to develop the game not having to start from scratch, or is it more difficult creating something that lives up to the hype and expectations that fans now have based on the success of the original?
MERV
Probably a little of both :) We're not trying to live up to anything though, as I said earlier, it's important that we keep our own counsel and know what feels right in any of our games, rather than what people might expect. If you've seen Dumb & Dumber 2 or Anchorman 2, you'll have an idea what can go wrong when you pander to audience expectations instead of listening to your own best instincts.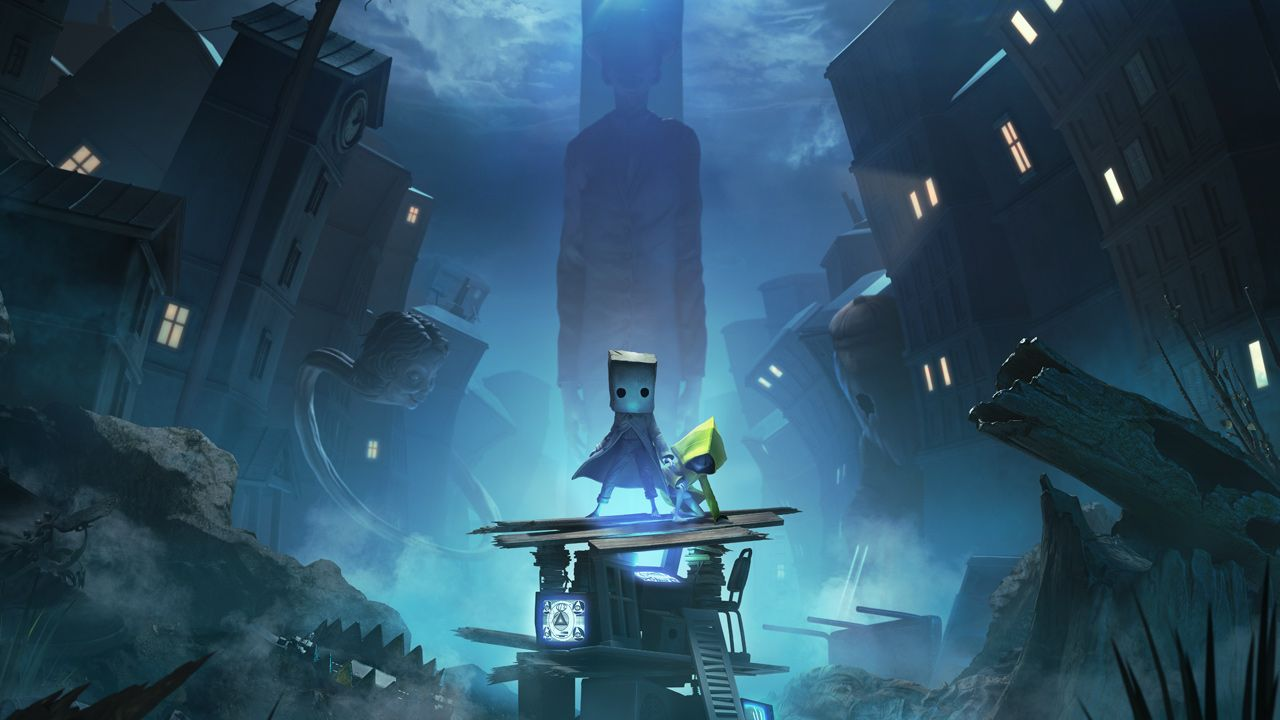 SUPERJUMP
One thing many developers say is that the sequel is the game they wanted to make the first time, but couldn't due to time, resources, etc. Do you find this was true in any way when it came to making Little Nightmares 2?
MERV
Nah. The first game was for sure the first game we wanted to make.
SUPERJUMP
The studio was acquired, at the end of 2019, by Embracer Group (parent company of THQ Nordic). How has that association changed the day-to-day work of creating this game in comparison to the original?
MERV
It's not really changed anything, to be honest, and Embracer didn't want it to. We've just kept on keeping on.
SUPERJUMP
We'd like to thank Merv and everyone at Tarsier Studios for making time to answer our questions today, and wish them the best fortunes for the impending release of Little Nightmares 2 and all their future projects!
Comments
Sign in or become a SUPERJUMP member to join the conversation.