Demonstration Perfection: Final Fantasy XVI
Square Enix rediscovers the magic of the game demo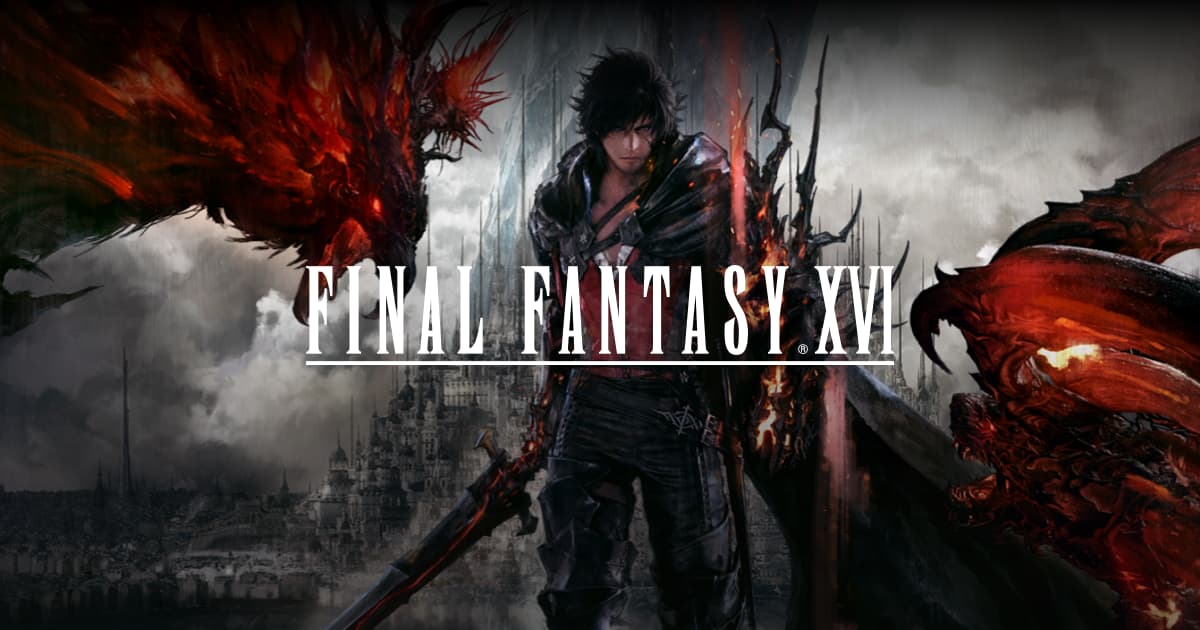 To say the demo for Final Fantasy XVI has made a splash would be an understatement; since its release on Monday, the public response to the demo has been nothing short of fascinating. While excitement for the upcoming entry in the Final Fantasy franchise has been growing steadily in the niche RPG fandom since its initial reveal in 2020, the release of this demo has marked a stark shift in the public image of the upcoming game.
It's already uncommon for big releases on a console's calendar to receive demos like this. Sony has become notoriously stingy with letting people trial their games before release, with these occasions being largely tied to press events of some description rather than a publicly available build to download. So then it comes as a surprise that Sony has permitted Square Enix to release such a significant portion of their upcoming game for free.
The demo itself offers two significant portions: one is dedicated to giving potential audiences a glimpse into the world of Final Fantasy XVI with uninterrupted access to the prologue of the game, providing nearly 2 hours of content alone in this portion. The other is a more tailor-made gameplay experience, where players are granted later-game abilities with the aim of letting them experience how Final Fantasy XVI's combat functions when firing on all cylinders in a disconnected story sequence.
The story sequence of the demo is constructed masterfully. Square Enix has made a concerted effort to engage players immediately and show them the dynamic action that runs throughout the main campaign, without spoiling them on the later set pieces. Choosing to open the game in the middle of not one, but two titanic conflicts across various periods in time immediately sets expectations for what we might experience. Square Enix is clearly proud of what they've achieved with this title and this opening hours prologue only solidifies the impression that we have gotten so far from the trailers.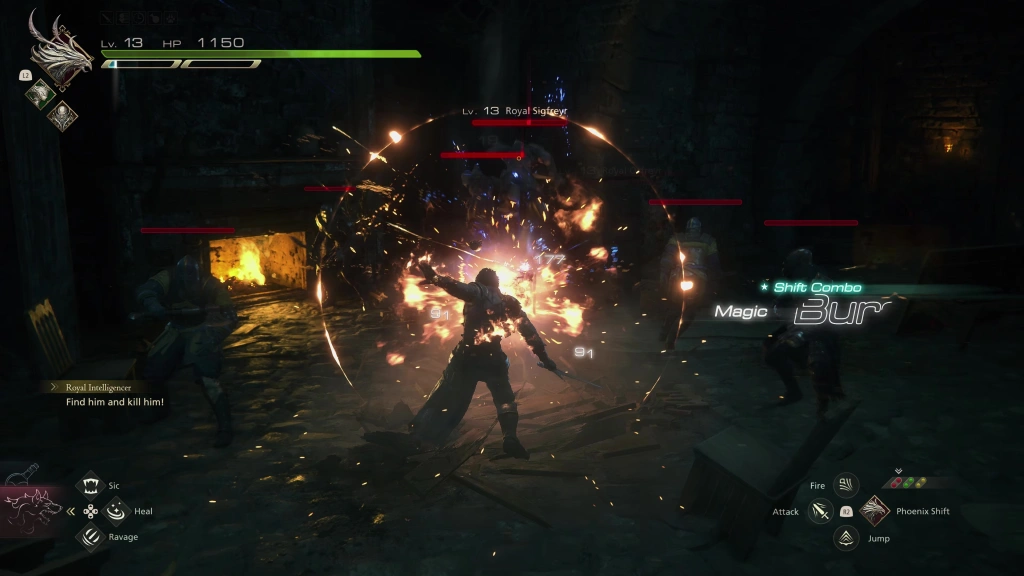 Square Enix seems determined to reclaim their status as an industry juggernaut through this demo. Those familiar with the Final Fantasy franchise will be able to tell you immediately that this game is a radical departure from what we have played thus far, embracing an action-based combat system. While the bombastic and fantastically constructed trailers have won many over, some players remain skeptical of this new direction.
This demo is more for them than for anybody else. Square Enix wants to prove that this bold new direction for the franchise, both in tone and gameplay, is one that works. By offering a tantalising amount of both story and gameplay, Square aims to win over hesitant players. That effort has more than paid off — at least based on social media reception.
The conversation surrounding the demo has been buzzing across all demographics for days. Despite the lack of numerical data on downloads or pre-orders, its impact has taken everyone by surprise. It has ignited excitement in those who were previously uncertain. The opening's impact astounded even players like myself, who had been fawning over every trailer's frame-by-frame.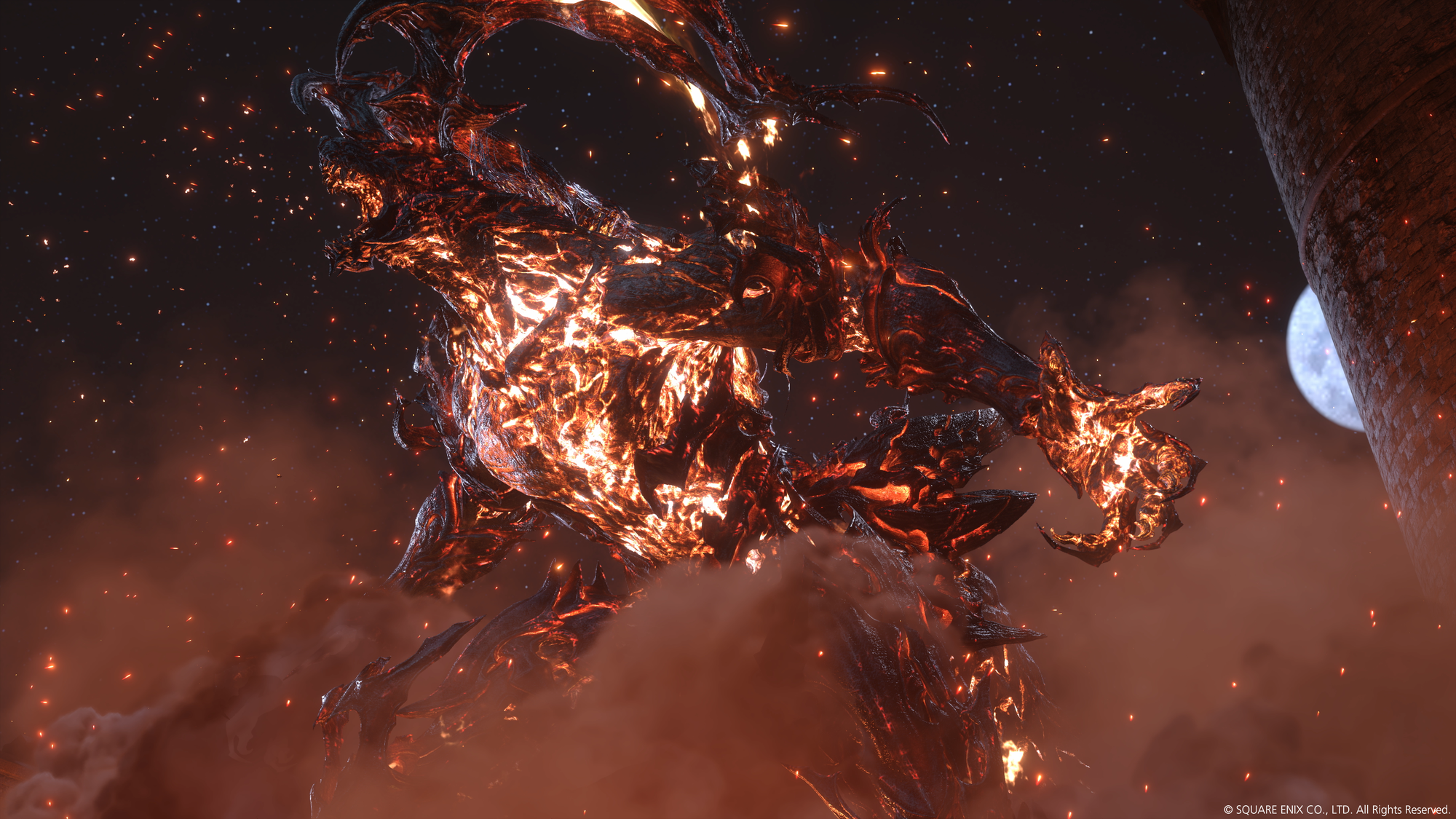 The opening section of Final Fantasy XVI has been largely showcased in trailers, including the initial reveal trailer in 2020. So I expected to have a lukewarm reaction to certain moments, as I believed I had accurately predicted their approach. However, I was pleasantly surprised when the performances by Ben Starr as Clive and Logan Hannan as Joshua (alongside the rest of the cast) immersed me in a world that felt truly captivating and effective.
The demo has also broken outside of the RPG niche — which is what this demo was designed to do. It's thrilling to hear people who don't usually seek out Final Fantasy games talk about how great the demo is and how excited they are for the game's release, especially as someone who has seen the Final Fantasy name be trapped in a bubble of niche RPGs for years now. I see people talk about the huge battles between Phoenix and Ifrit, the slick combat, and the characters all the time.
As the latest entry in Square Enix's flagship franchise, Final Fantasy XVI has received a significant amount of resources to reinvent the series in the eyes of the public. The results, even from this demo alone, seem to have achieved that goal. The Creative Business Unit 3 team has been transparent about drawing inspiration from cultural phenomena like Game of Thrones, allowing Final Fantasy to break free from the shadows of its own legacy and forge a new path toward the future. This free glimpse into the world, similar to the extensive free trial of their MMO venture, Final Fantasy XIV, has been designed to provide players with a fully satisfying experience above all else.
Final Fantasy XV's demo was unable to achieve this years ago. By presenting a specifically designed piece of content for the demo, it felt shallow and relatively hollow in the broader context of the game. While it was a great visual showcase for what the game would look like, with various set pieces to explore, it left the gameplay unable to shine. This led to the content of the demo becoming completely superfluous to the eventual release. It avoided showing anything about the main game that might persuade someone to pick it up, instead choosing to focus on a brief dream sequence that is completely absent from the retail build.
Final Fantasy XVI's clever strategy of allowing players to experience a portion of the game that had been previously shown off, along with providing a free pass for the initial section, is a brilliant approach. It ensures that players are invested in continuing the story, instead of questioning why they were controlling a character running around a dramatically enlarged living room with a toy hammer, as was the case with Final Fantasy XV.
There will always be a debate about whether this new entry in the franchise is a "true" entry of Final Fantasy in the inner circles of the fandom. But there's no doubt that this game is going to make a mark beyond the fandom and return Final Fantasy to being an iconic and important game in the catalogues of many. We can only hope that the full game fully delivers on the very ambitious potential of this demo.
Comments
Sign in or become a SUPERJUMP member to join the conversation.