El Paso, Nightmare Is a Pulsating Preview of Things To Come
Get a peak at what's happening in El Paso...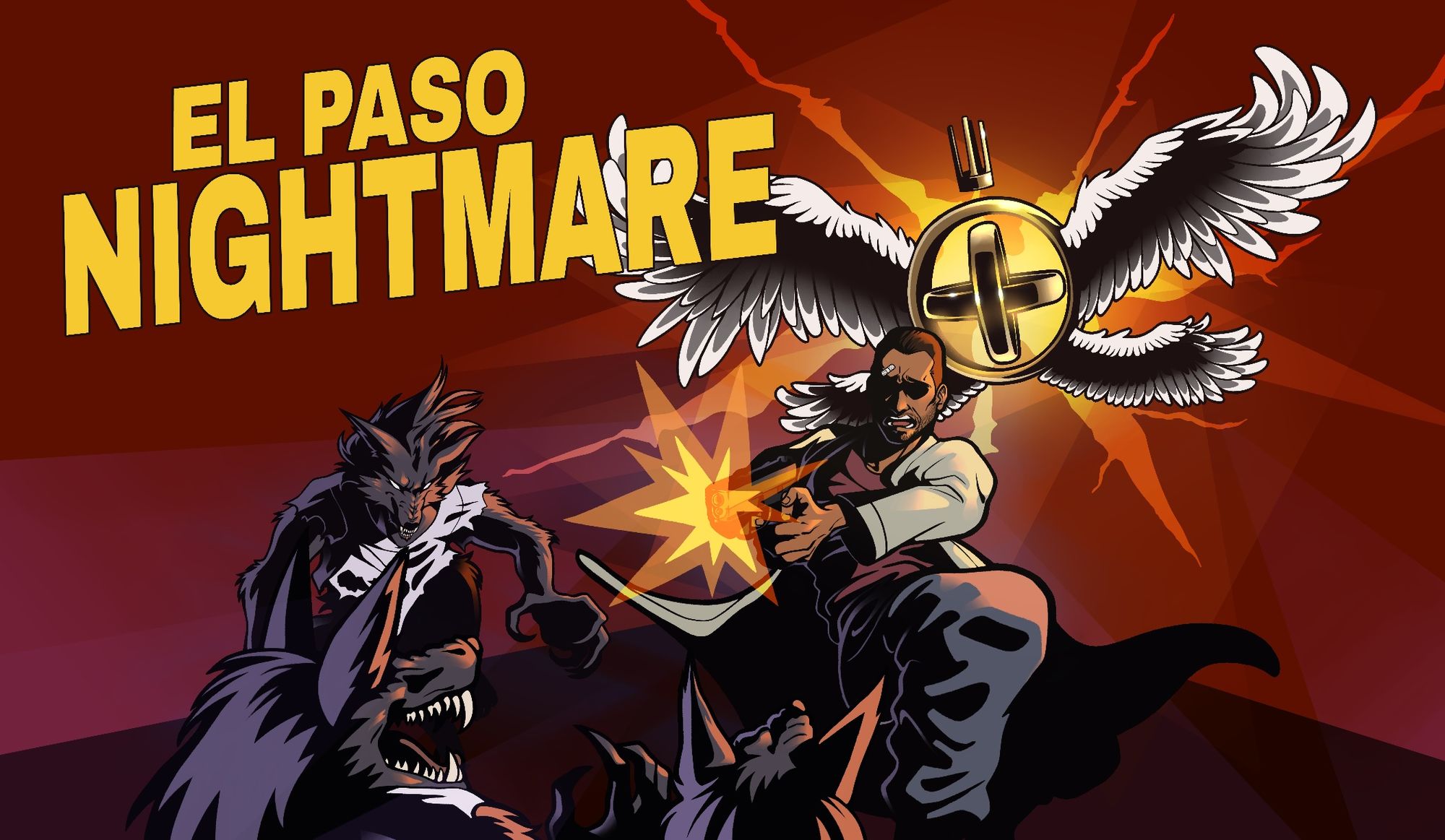 Strange Scaffold is a new developer/publisher that has been catching my eye since it was established last year. Led by Xalavier Nelson Jr, who was previously known for his work on Hypnospace Outlaw and Can Androids Prey, Strange Scaffold has been releasing games at a hectic pace and doesn't look like slowing down. Their games so far have been varied and full of interesting ideas, even if they don't always stick the landing.
Next year, they're looking to release their biggest game yet, the Max Payne-inspired 3rd person shooter El Paso, Elsewhere. The game was announced as a part of Summer Games Fest, and waiting over six months for a game seems to be an age in Strange Scaffold time, so they have surprise-released El Paso, Nightmare, a game designed to be a taster for Elsewhere, in time for Halloween.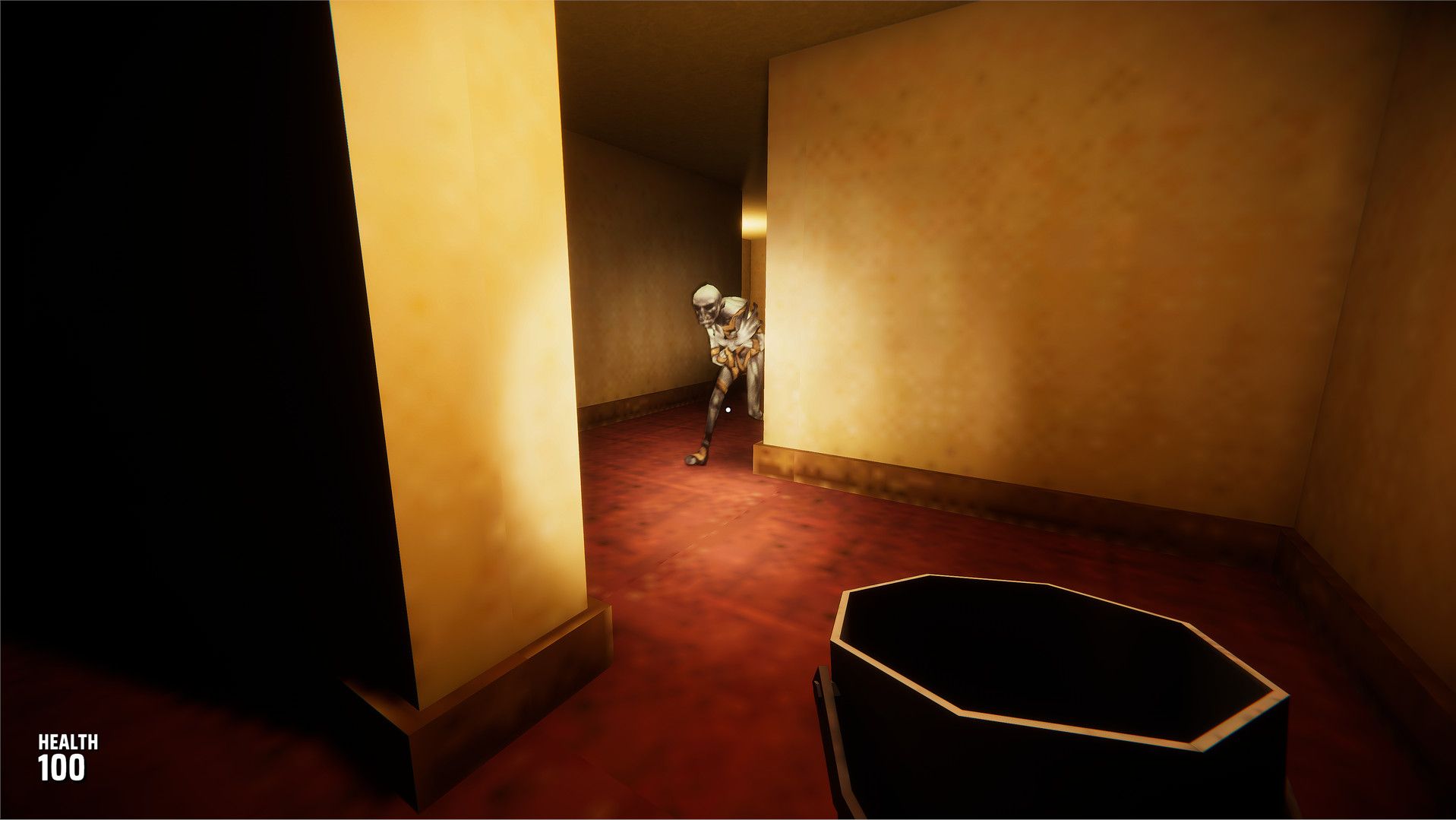 El Paso, Nightmare is a retro-styled FPS set in the same world as the larger game to come. So it doesn't match the gameplay of the upcoming shooter but it matches the aesthetics and tone. And if Elsewhere can keep up the atmosphere and tension of Nightmare, we're in for a treat next year. The short campaign mode of Nightmare starts your character in a hotel, which gradually unravels and becomes infested with zombies and suits of armour that chase you with the overwhelming clang of metal plates. As you scramble for an anatomically-correct heart that acts as a key (a Strange Scaffold staple), a grimy hip-hop track plays (a sample of Elsewhere's full soundtrack) and the hotel feels labyrinthine and claustrophobic. The stylised retro polygonal graphics help sell the uneasy sequence, which lasts for 10-15 minutes.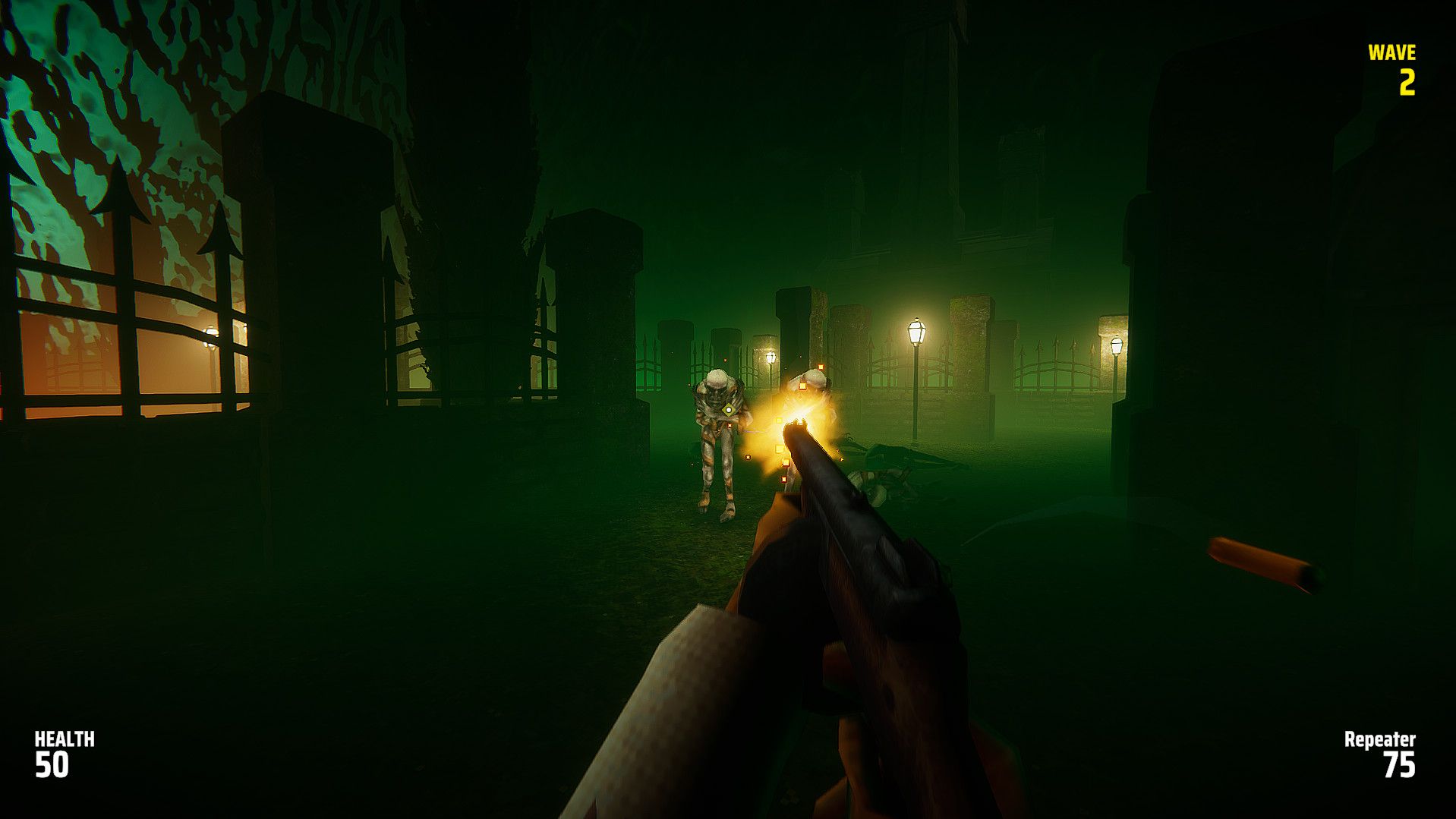 After you survive the opening, you begin what is the meat of this small game – a wave-based survival horror FPS. In this mode, you need to shoot down the zombies and undead suits of armour, amongst bigger and meaner enemies, as you try to survive long enough for a mysterious elevator to arrive.
You have the choice to keep fighting off waves as long as you can or find your way to the elevator by working your way through the varied areas (there are catacombs, a large cathedral, an abattoir, and more messed-up hotel rooms), looking to find the hearts and their matching doors. It's a tense, challenging FPS, with elements of survival horror. You'll be counting bullets early on before you build up your arsenal of weapons, which requires you to venture out of the relative comfort of the starting area. There are also a variety of difficulty sliders, so you can tailor your game to be as easy or hard as you like. I find this important to survival horror games, as the balance of difficulty needs to be just right so you can get the most amount of tension without going over into frustration.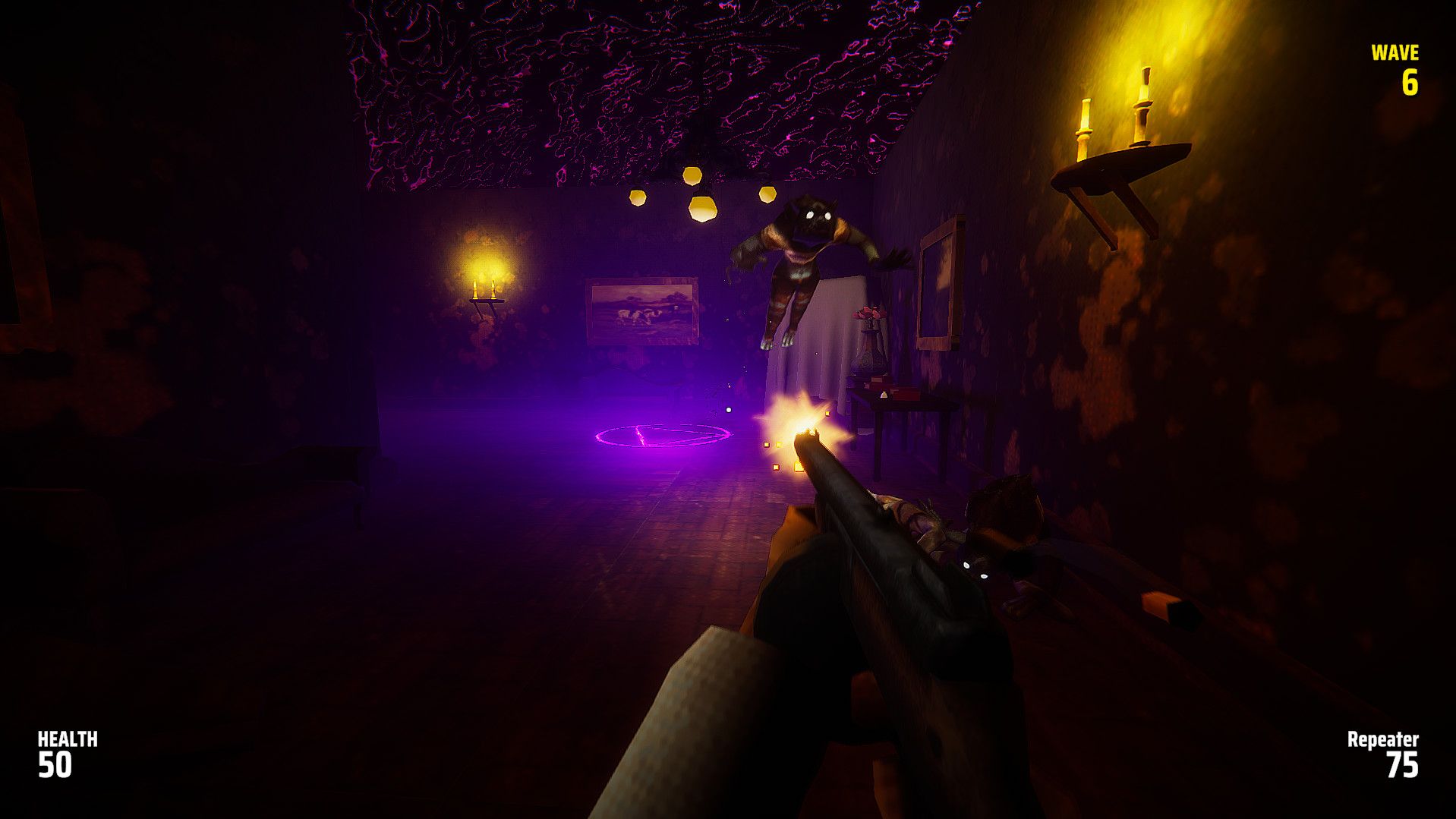 El Paso, Nightmare is essentially a teaser for the bigger El Paso, Elsewhere, but it works very well in its own right, along with being a great advertisement for Strange Scaffold's upcoming showpiece shooter. You can find Nightmare on Steam right now for a reasonable price of $4.99.
Comments
Sign in or become a SUPERJUMP member to join the conversation.