Forza Motorsport: A Podium Finish
Back on the track at top speed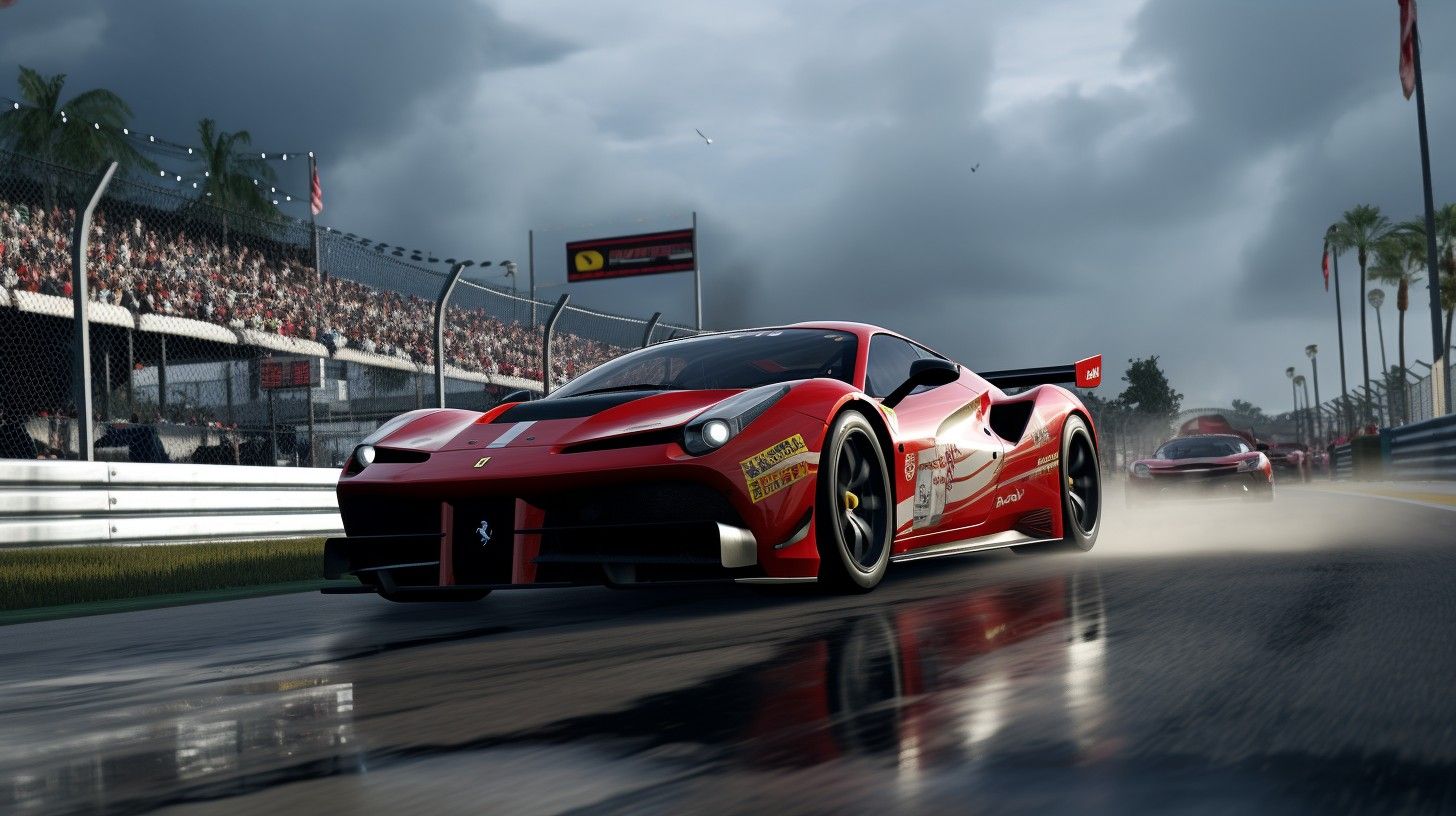 It's been a long wait for fans of the Forza Motorsport series, and the Xbox Series X/S has been distinctly lacking in a flagship sim racer since launch. The last title in the series, Forza Motorsport 7, was mostly solid but became caught up in the industry-wide lootbox and microtransaction controversy of 2017, sparked by EA's aggressive monetisation of Star Wars Battlefront II. Turn 10 stripped lootboxes from the game about a year later, but the echoes of this initial design decision cast a shadow over FM7's legacy. Turn 10 Studios have used this long hiatus between titles to rebuild Forza Motorsport from the ground up, and it shows.
Qualifying Laps
Sim racers are an interesting case study in game design; there's very little room for dramatic alteration to their fundamental design principles, and if you look at Forza Motorsport today, there's really not that much that separates it from the original Forza Motorsport (2005) on the Xbox, or Gran Turismo (1997) on the PlayStation. Sim racers are all about taking the essential elements of what a sim racing fan wants and tweaking them to take advantage of the latest tech. Sure, Forza Motorsport has volumetric fog, ray tracing, and 4K resolution, but at the end of the day, this is a game that is all about tweaking car performance and shaving precious seconds off lap times for tracks that sim racers have been playing for years - Silverstone, Watkins Glen, Nürburgring, and so on.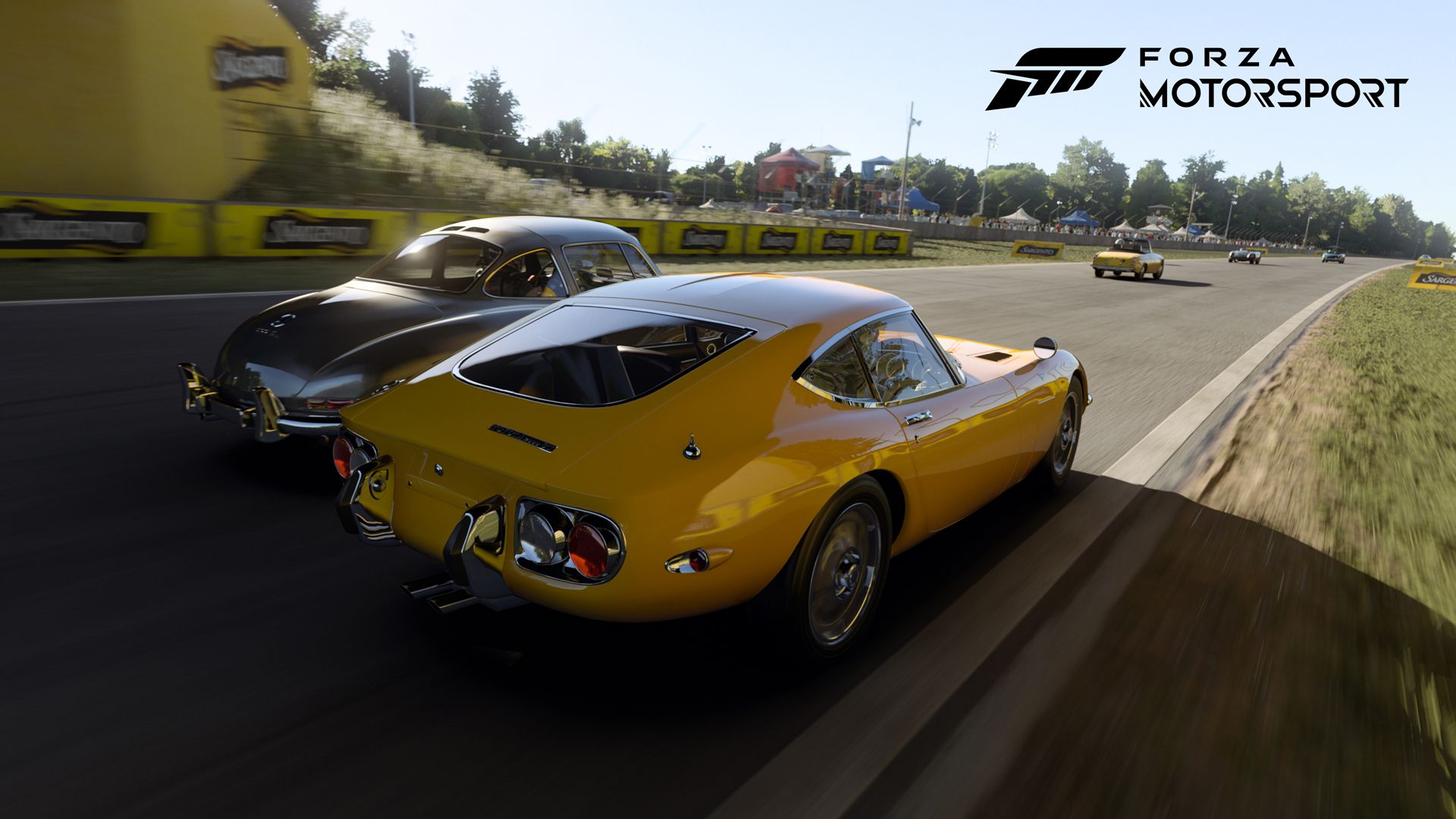 I'm pleased to say that, in this respect, Forza Motorsport delivers.  There are fifteen familiar tracks like Le Mans, Laguna Seca, and Suzuka, and five brand-new tracks to master.
The list of cars has been cut down from Forza Motorsport, so there are "only" 500 this time. Still, with the expanded vehicle upgrades, you can customise each of these vehicles (including bodywork) for a completely new performance and aesthetic feel. I was happy to see some classic Australian V8s make their return, like the 1977 Holden Torana, the 1992 Ford Falcon GT, and of course the Ford and Holden V8 Supercars, but this only highlighted the glaring omission of the iconic Mount Panorama circuit, the home of aforementioned V8s.
I was also looking forward to tearing around the enormous Nürburgring Nordschleife in a McLaren F1 or Jaguar XJ220, but that particular variant of Nürburgring is absent at launch. Instead, Turn 10 has committed to adding Nordschleife after launch as a free update, with more additions in the future. Hopefully, Mount Panorama and others will join the game soon, and I especially hope that the extra tracks aren't paywalled either - because 20 tracks is pretty slim pickings over the long term.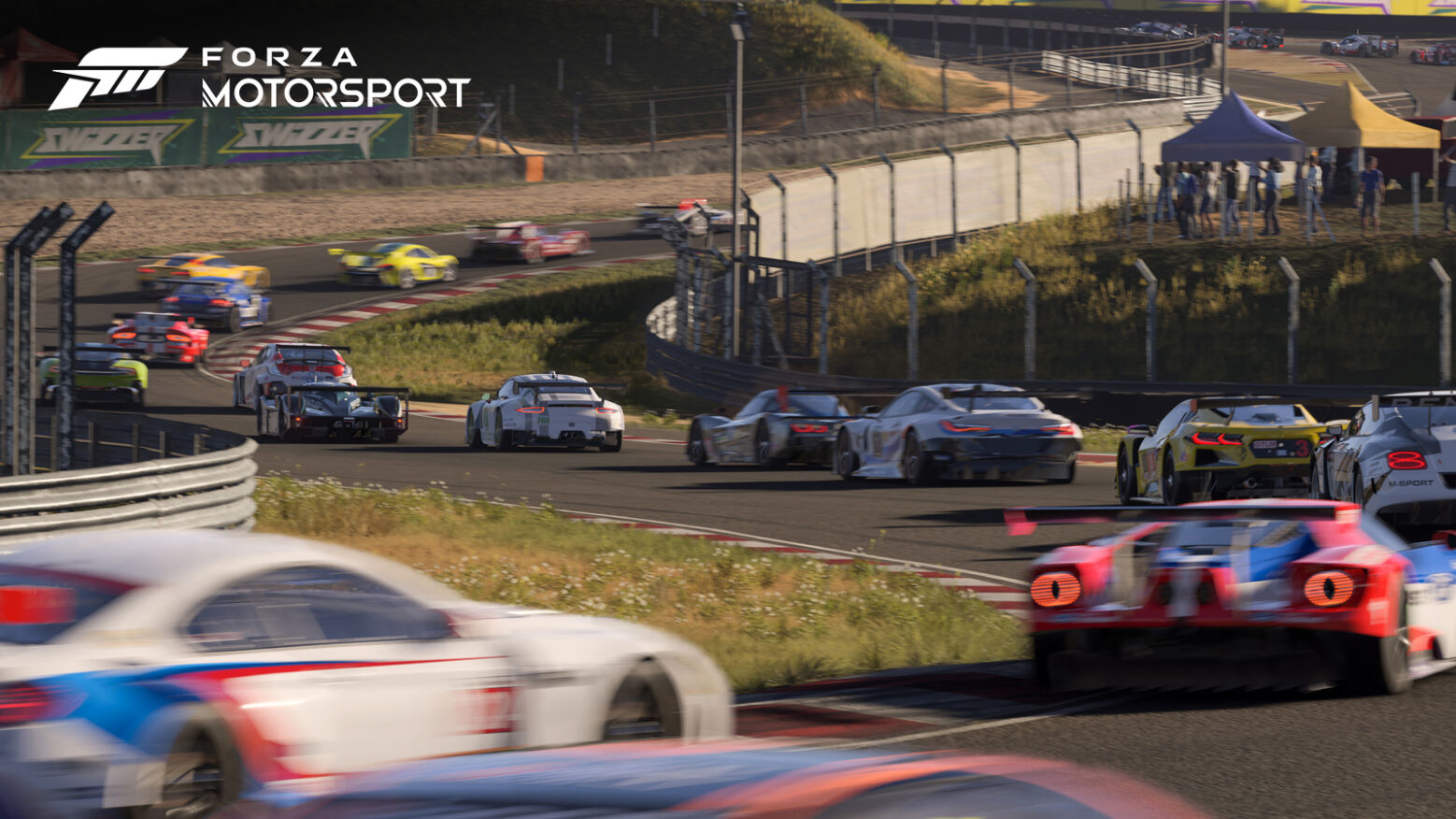 Pole Position
I was pretty impressed with the graphics and environmental effects of previous Forza games on my Xbox Series X, but the new Forza Motorsport takes this graphical fidelity to the next level. I tested out three graphics modes - Performance, Performance RT, and Quality. If you're playing on an Xbox Series X, then you'll want to play on at least Performance RT (Ray-Tracing), as the added graphical fidelity ups the immersion significantly. If you're willing to accept the hit of 30 FPS, then Quality mode has all the bells and whistles enabled. And when you're racing in the wet, this is where the added fidelity shines.
Environmental effects are a highlight in this latest series entry. The visual thrill of fog and rain effects is a reward for tackling challenging driving conditions, and sun glare can really have an impact when driving at dusk or dawn. I'm looking forward to attempting a real-time 24-hour Le Mans race with dynamic weather, so I can truly immerse myself. Thankfully, the Xbox Series X Quick Resume feature will allow me to separate that race over a few days.
As fantastic as Forza Motorsport looks, I did notice some minor quirks - the fog effects didn't appear to affect cars in the rear-view mirror in Performance RT mode, for example. Hopefully, Turn 10 will address these minor details in future updates, but they are thankfully minor issues for now.
Pit Stop
Forza Motorsport continues the tradition of previous titles in the series - the single-player mode is a matter of progressing through a series of cups that each focus on a particular type, make, or class of car. I made some good progress through this Builders Cup "campaign", but as with previous Forza Motorsport games, it felt overly linear, and I've always preferred the free-form approach that Gran Turismo took, particularly with the gargantuan Gran Turismo 4.
Getting through each career event is quite a time-consuming process too - each race starts with 3 practice laps that you can technically skip, although it's not immediately obvious. However, skipping them means you'll also be sacrificing some valuable opportunities to earn "car XP", allowing you to unlock new upgrades for your vehicle. By the time you get through the race as well, you might be doing 10 laps or more, so don't expect to blitz the career mode.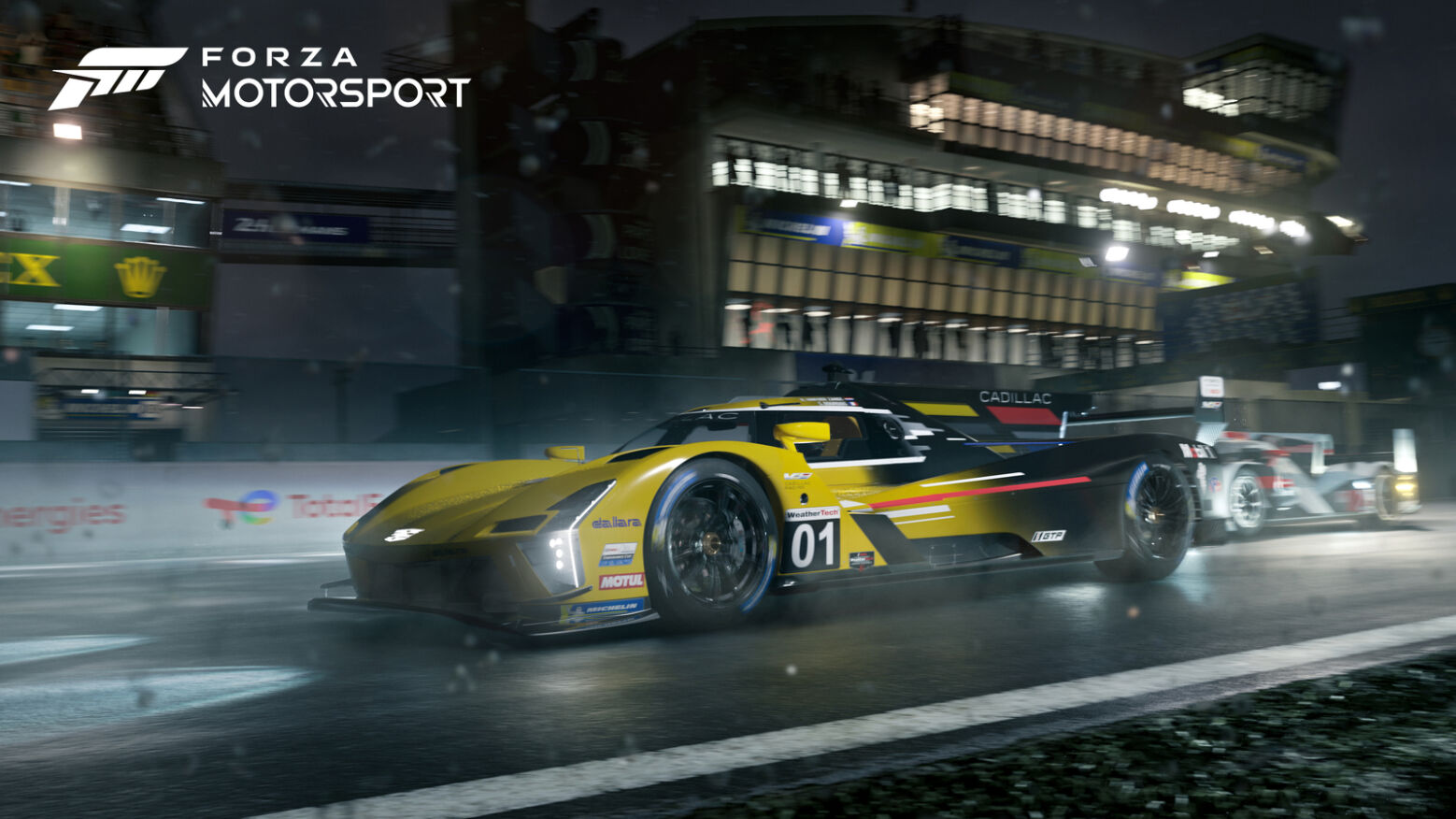 The UX is significantly improved from previous titles in the series, with Turn 10 opting for the minimal approach in their menu design. Sifting through 500 cars is a time-consuming process though, and with the inevitable DLCs coming that will expand the selection, I'd like to see a few more filtering options for browsing the vehicles.
There are, thankfully, no lootboxes or ability cards to be found in Forza Motorsport. This was one of my most despised features of the previous title in the series, making it feel too much like a "game" and not enough like a sim racer. This time around, each car has a level - you simply increase a particular car's level by racing it, whether that be in multiplayer, career mode, or free play. Increasing a car's level unlocks access to vehicle upgrades, including mechanical and bodywork changes. This might not be everyone's cup of tea, but I really enjoyed picking a car and focusing on it for a while - giving me a sense of satisfaction from pouring love into my beloved Porsche 911 Turbo.
Multiplayer is not something that I've engaged with much for previous Forza games, but this time around I've spent a good amount of time taking it for a spin - and I love it. The events I played featured about 20 minutes of practice time, during which anyone could join the game, and that included time to do my three qualifying laps. Players are matched with other drivers based on their skill and safety rating, so try not to go ramming other players off the track, or your safety rating will take a hit. And while the game's AI is pretty decent overall (although I found it to be a little "argy-bargy" at times), nothing beats the thrill of racing against another human. Forza Motorsport's matchmaking seems to be pretty good too - at no point did I feel that I'd been matched against players vastly beyond my skill level, and most races I played were pretty close affairs (except my race against a Turn 10 dev, a race in which said dev promptly smoked everyone).
Final Lap
At the end of the day, Forza Motorsport is Xbox's flagship sim racer, so the most important part to get right is how it feels to drive, and Turn 10 has really hit the nail on the head here. The key ingredient in Forza Motorsport's success is the granularity in difficulty settings.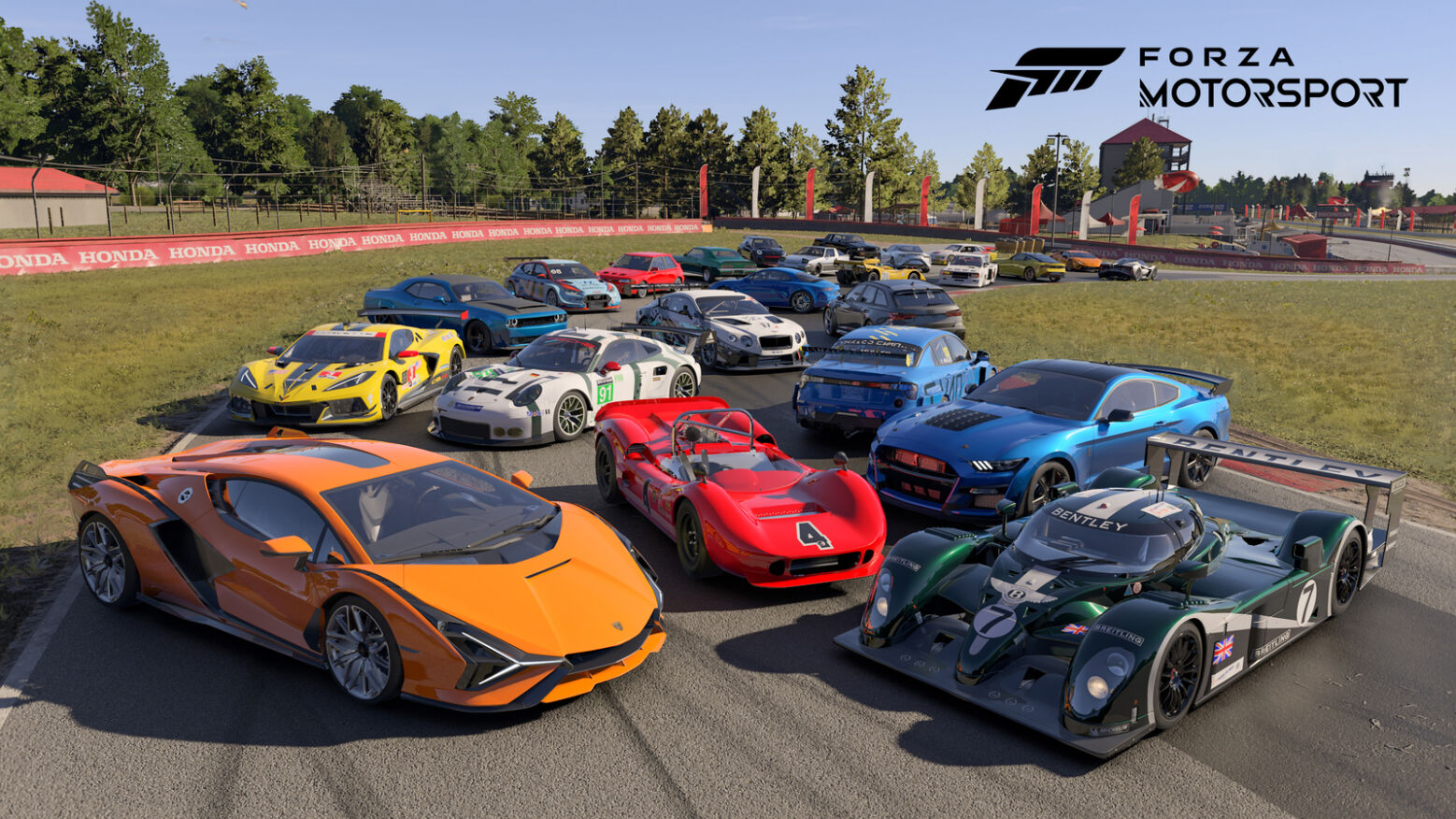 If this is your first sim racer, or if you only dabble now and then and mainly want to ogle beautiful cars without perfecting every single hairpin turn, then you can throw on all sorts of driver assists - braking, turning, racing line, traction control. You can even specify where you want to start on the grid in career mode, with the financial rewards for winning increasing the further back you start. Even upgrading cars can be handled for you, with a single button press automatically fitting the best parts within race limits.
At the other end of the spectrum, racing with all the assists turned off, manual with clutch enabled, and full damage, you are provided with quite the challenge, and true petrol heads will likely spend hours tweaking gear ratios, wheel camber, and fuel levels to get every millisecond of performance out of their cars.
Forza Motorsport's physics are also a huge improvement on Forza Motorsport 7 - different types of tires have a much more noticeable impact on handling and friction. Track surfaces also feel noticeably more realistic, thanks to eight points of contact (two per tyre) now modelled in the game. You'll instantly know when one of your wheels runs off the track, rumble strips feel properly meaty, and racing in the rain is especially challenging as you try to manage your torque on sharp corners or as you aquaplane across puddles.
Forza Motorsport is a glorious return to form after an extended break for the franchise. There are some minor annoyances, and the tracks on offer could certainly use some bolstering. Overall though, this is a satisfying sim racer that is an excellent entry point for genre novices, without making any sacrifices for the more hardcore sim racing fans. Turn 10's attention to detail is laudable, and every car, track, and environmental effect feels as though it has been through multiple iterations to iron out all the creases, even if a handful remain. Forza Motorsport is more focused and refined than ever before and is a must-buy for sim racing fans.
💡
Forza Motorsport releases on 10 October 2023 for Xbox Series S/X and Windows 10/11 (via Xbox or Steam).
Comments
Sign in or become a SUPERJUMP member to join the conversation.