Kaku: Ancient Seal Review
Checking out the debut title from Chinese developer Bingobell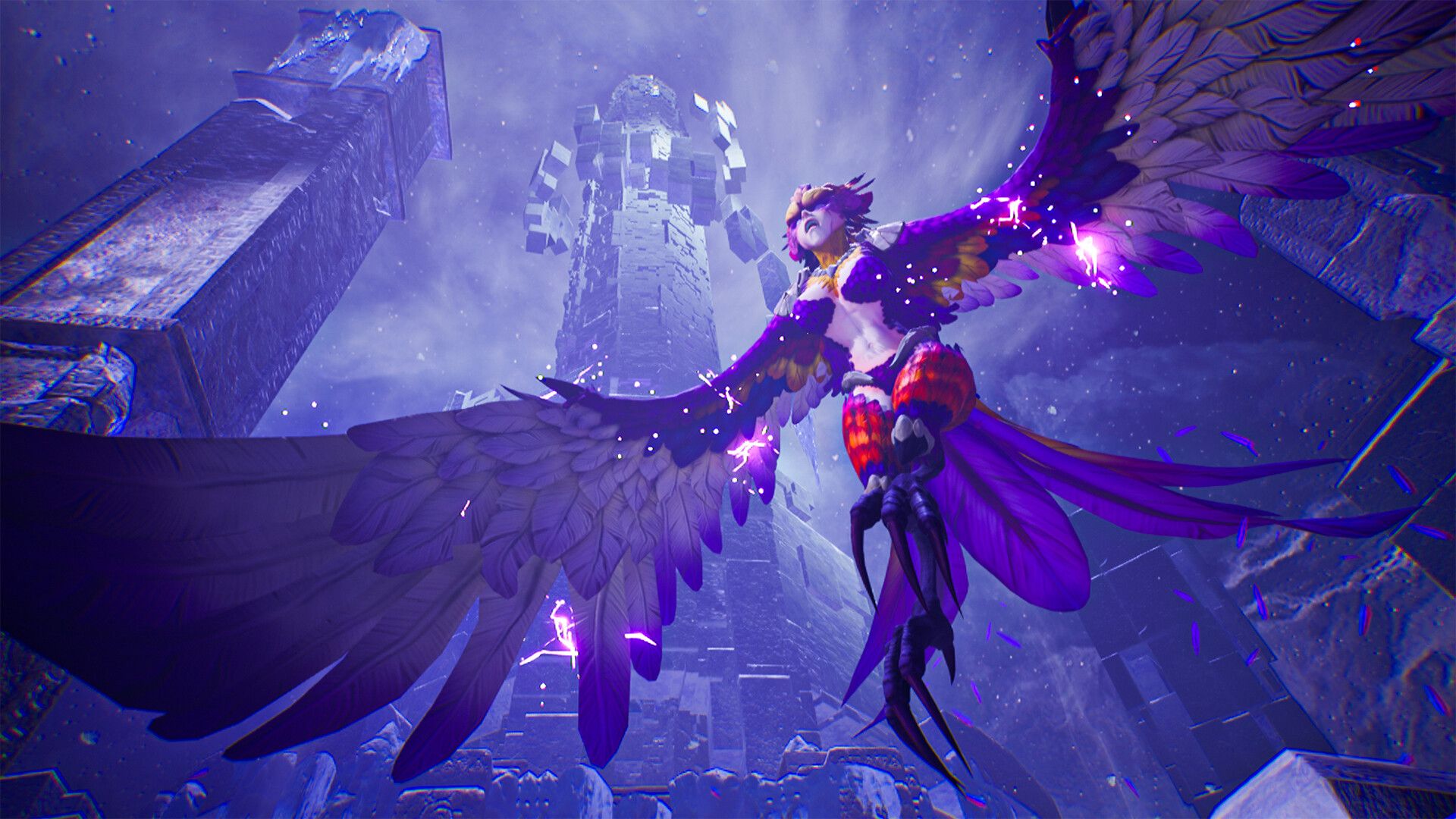 Kaku: Ancient Seal is a massive open world adventure game developed by the indie Chinese company Bingobell. It follows Kaku, a young primal boy, as he sets off on his adventure to save his world from total collapse by facing the four elemental planes and besting the lords proceeding over them. With his flying piglet friend (aptly named "Piggy") at his side, Kaku will collect all manner of different armor, weapons, and skills to aid him in his journey. Along the way, he will fight monsters of all shapes and sizes, complete puzzles, and recruit new companions in order to complete his mission.
Right out of the gate, the visual presentation of Kaku: Ancient Seal is pretty interesting. The areas are large and sprawling, and the character designs are inspired and memorable. The art design has an intense Pixar feel to it that carries immediate charm and recognition. The game takes place in a pseudo prehistoric backdrop, with the environment having a fun and interesting primal feel. Everything from the way Kaku and his many compatriots are modeled to the unique way Bingobell brings the world to life through the many enemies and environments will stick around in your head long after you play it. Each area you explore has a relatively familiar feel to it – there's a snow area, desert area, forested area, and water area, respectfully – with each region being accompanied by distinct enemies that force the player to play differently to overcome. On top of this, the in-engine cutscenes are expressive and fun, and the animations are (for the most part) smooth and complete. Visually, Kaku: Ancient Seal is a bit of a treat, especially considering that this is the first release from the Chinese studio.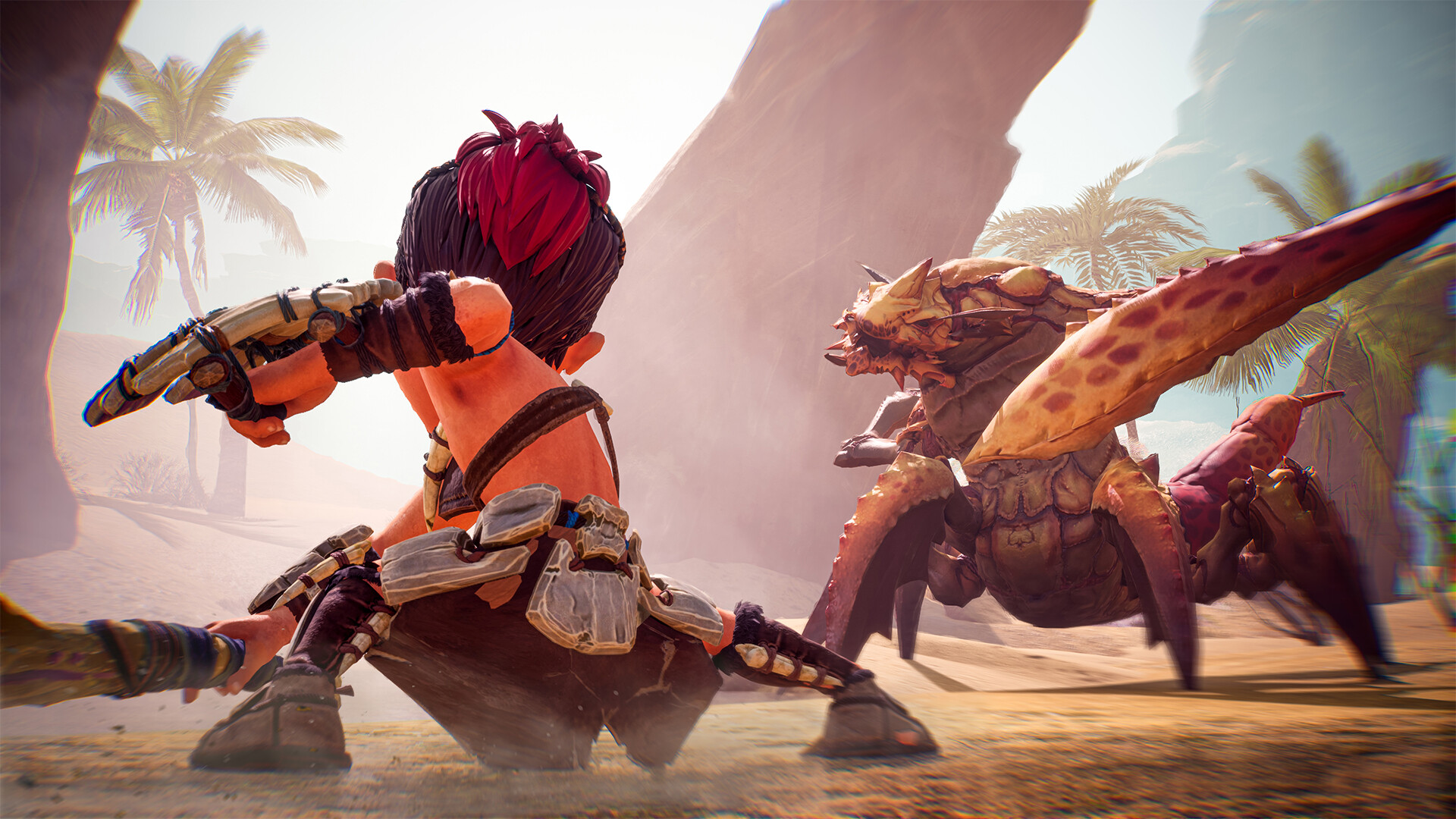 Unfortunately, the gameplay doesn't ever seem to match the standard set by the visual presentation. Kaku: Ancient Seal's mechanics are those of a standard open-world adventure game: Kaku uses a slew of single-handed melee weapons, along with a shield that can be used to bash enemies or block, as well as a slingshot that can be used for ranged attacks. These weapons can be upgraded and changed depending on what quests you do throughout the world and what materials you scavenge. This translates to Kaku's armor and general appearance as well, as you unlock new armor sets as you complete quests and explore. On top of this, there is a massive skill tree that can be accessed through various upgrade stations throughout the land. The skills you can upgrade are as mundane as more health and more stamina, to learning new moves that allow you to cover more distance from jumps and change how you fight the various enemies. You will use the aforementioned Piggy to help you complete certain puzzles and get past obstacles. You explore the open world, find towers to activate that work as fast-travel points, gain information from the locals, acquire and complete quests, and combat enemies that get in your way. So far, so ARPG.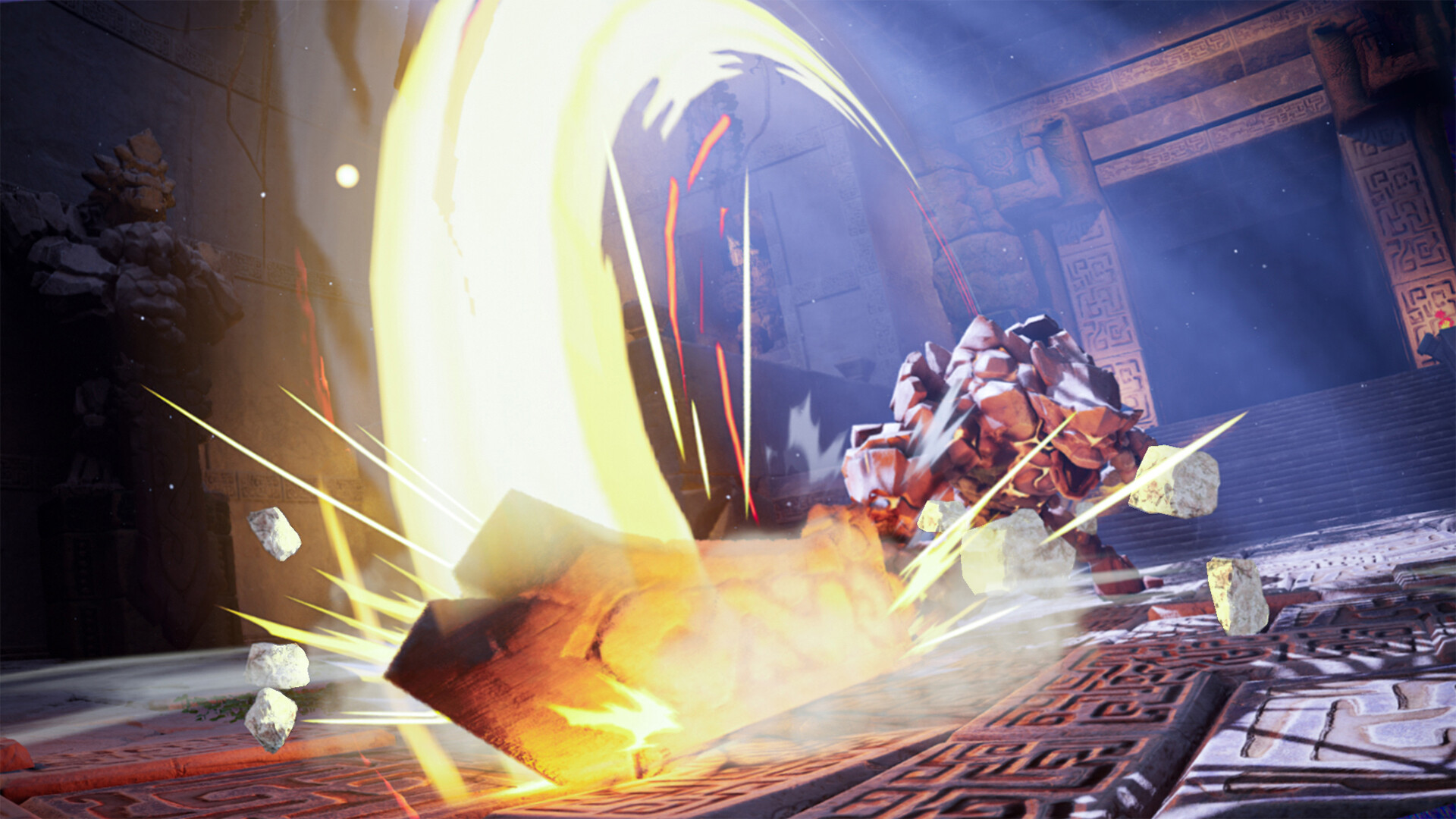 Kaku: Ancient Seal's biggest hang up, however, is the combat, which you will be doing a lot of. The combat is absolutely brutal, and while this isn't a problem in-and-of itself, the way in which the combat is difficult is far more frustrating than it is fun. Enemies will swarm you, attacking from off-screen, and hitting you from all sides. Their attacks will do massive amounts of damage, whittling away your already-minuscule health bar. Kaku's movements are sporadic and clunky, and they make it extremely hard to dodge enemy attacks or block at the right time due to the inconsistent way he moves. The best comparison I can make for the way he moves is, unfortunately, how Gollum moves in the disastrous The Lord of the Rings: Gollum. It just never feels like it ever quite clicks, despite how much time is spent trying to get used to the movement and combat.
Due to the nature of enemy placement and engagement, Kaku: Ancient Seal oftentimes feels like it was originally meant to be an MMO, and it was downsized to a single-player ARPG. While this obviously can't be proven, there's multiple aspects of the game that suggest this to be true: the areas are vast and beautiful, but largely empty; the layout of the areas are frustratingly complicated; enemies cluster in groups of the same type and their idle patterns are small circles; the way they attack the player suggests that a different system was originally in-place to handle them. There are also some localization errors that, while mostly forgivable, can make some of the game's instructions critically unclear, resulting in a lot of backtracking and double guessing. All together, actually playing Kaku: Ancient Seal for any amount of time tends to feel far more arduous than it should be.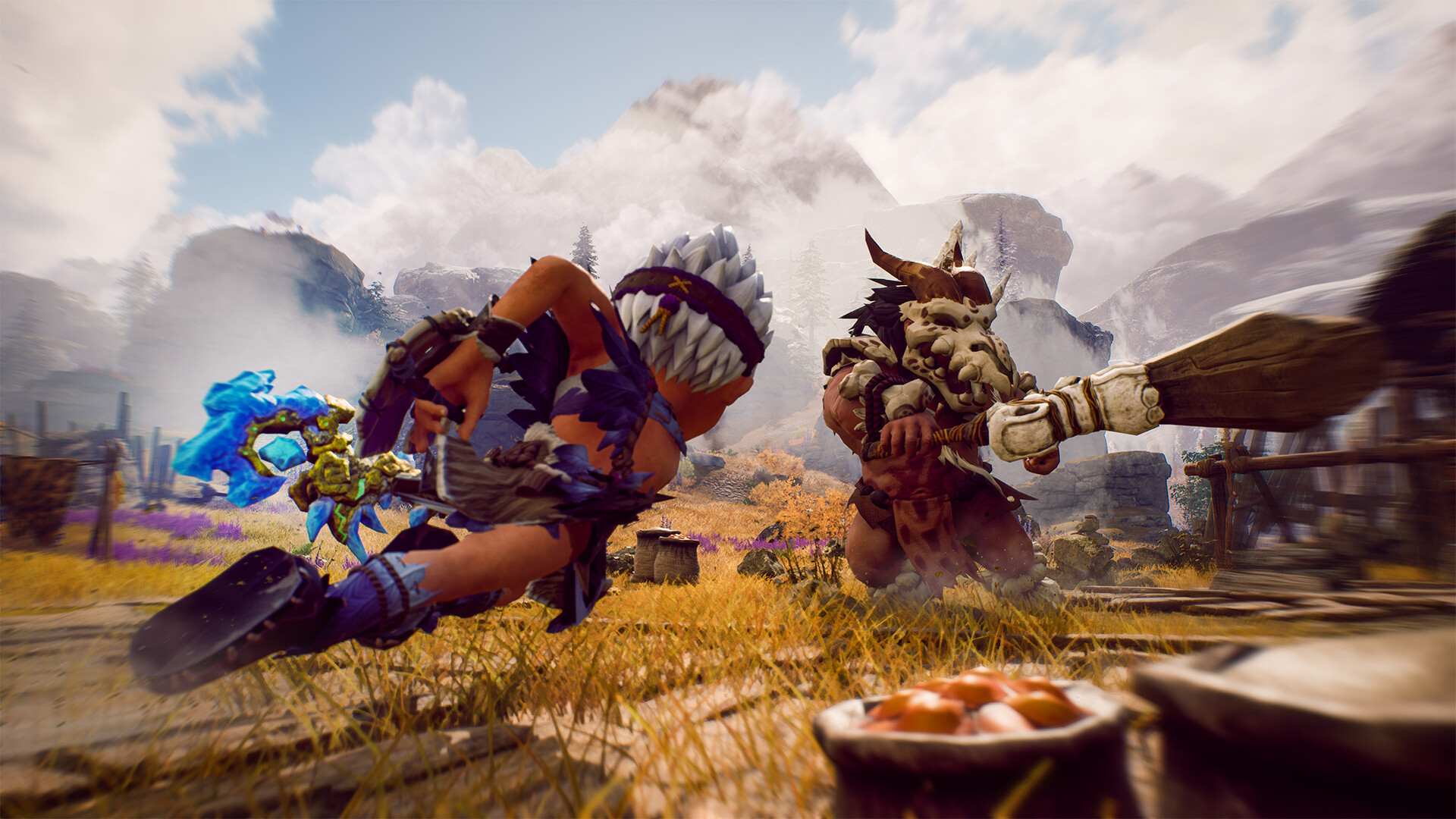 That being said, there are still many positives that Kaku: Ancient Seal's mechanics have to offer. It takes a book out of Breath of the Wild and Tears of the Kingdom's books, having it's own version of shrines that are able to be found throughout the map. Completing these puzzles rewards you with various items, whether it's new weapons or armor or materials for crafting. These puzzles are fun and challenging, and are where Kaku: Ancient Seal really shines. Additionally, each tower you find to set a fast travel point has a barrier presented in the way of a sliding puzzle, and these puzzles are equally as challenging and create a nice change of pace from the regular gameplay. When the puzzle aspect comes into play, Kaku: Ancient Seal starts to feel like the game the developers had set out to make.
I wouldn't go so far as to say that Kaku: Ancient Seal is a bad game. It is an impressive first outing for a studio that has no other games gracing its library, and as such it definitely deserves some attention. It runs well and certainly looks the part when it comes to creating a beautiful new world to play around in. If it weren't for some of the frustrations the combat brings along, I think Kaku: Ancient Seal would be a fun and unique foray into the adventure open-world genre. If you like these types of games, and want to try something new, give Kaku: Ancient Seal a try, just do so knowing that it may not be the adventure it proposes itself to be.  
Comments
Sign in or become a SUPERJUMP member to join the conversation.