Liberté Review
Not exactly as advertised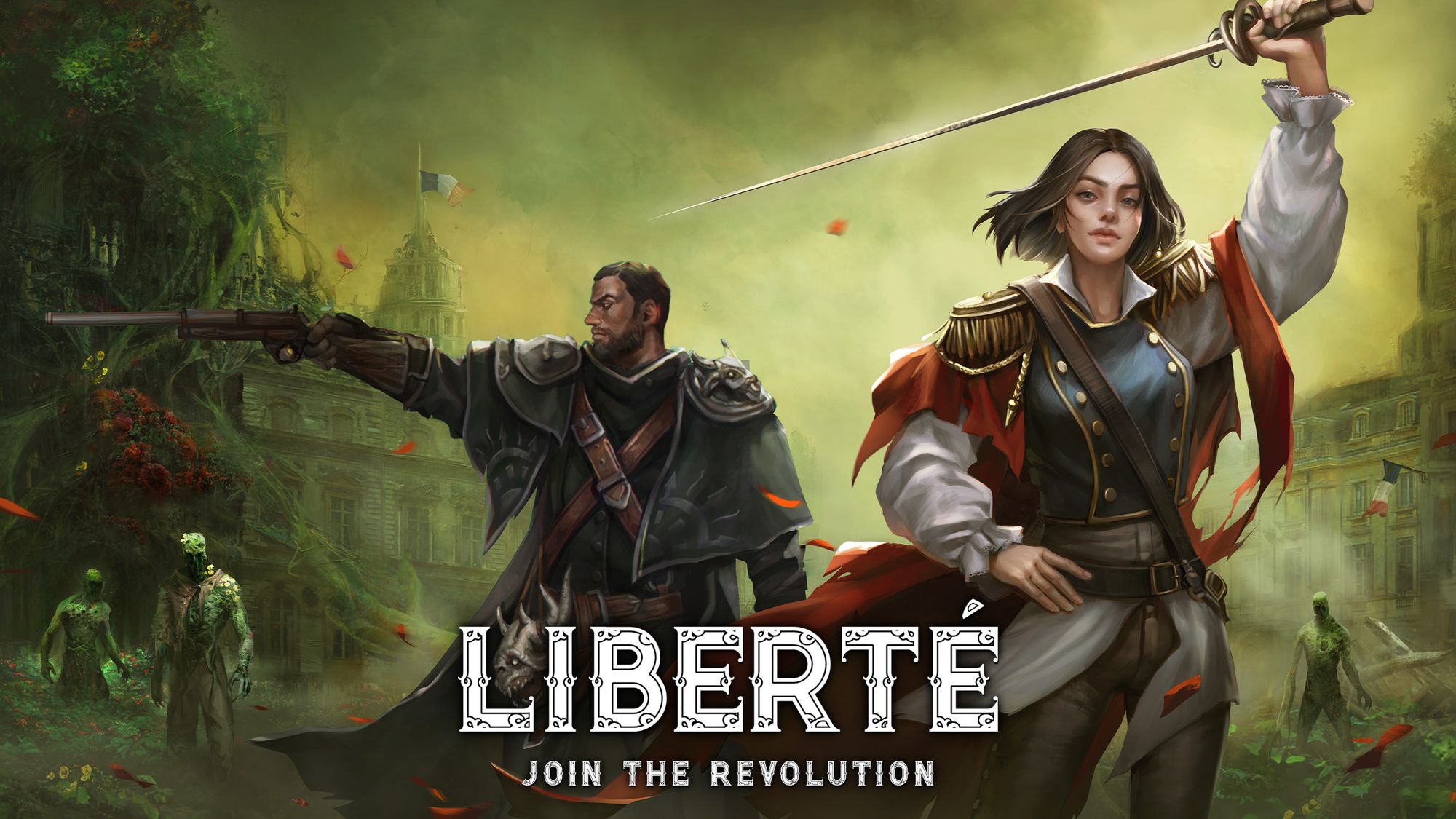 In my review of Power Chord, the last roguelike deck builder I played, I lamented that I'd played too many of them for a good but familiar game like Power Chord to stand out. Well, when a copy of Liberté, a roguelike deck builder by Polish devs Superstatic that just left Early Access, slid across my desk (that is to say, I got sent a Discord message from an editor) I was intrigued.
Liberté is set during the French Revolution with a healthy dose of horror and fast-paced, top-down action to go with the deckbuilding. I thought this could be the game to bring me back to the genre. But it's not to be, because, for starters, it's not much of a deckbuilder at all – it's an action RPG with cards. This is not a knock against the game, it just changes this review from the search for a new deck builder to a review of an ARPG. That the game is seeing its release just two weeks before a new entry from the godfather of the genre (Diablo IV) hits the market could be a negative or a positive, depending on how many of Diablo III's launch-window problems are replicated. So, with that in mind, let's get click-click-clicking, and play some cards, I guess.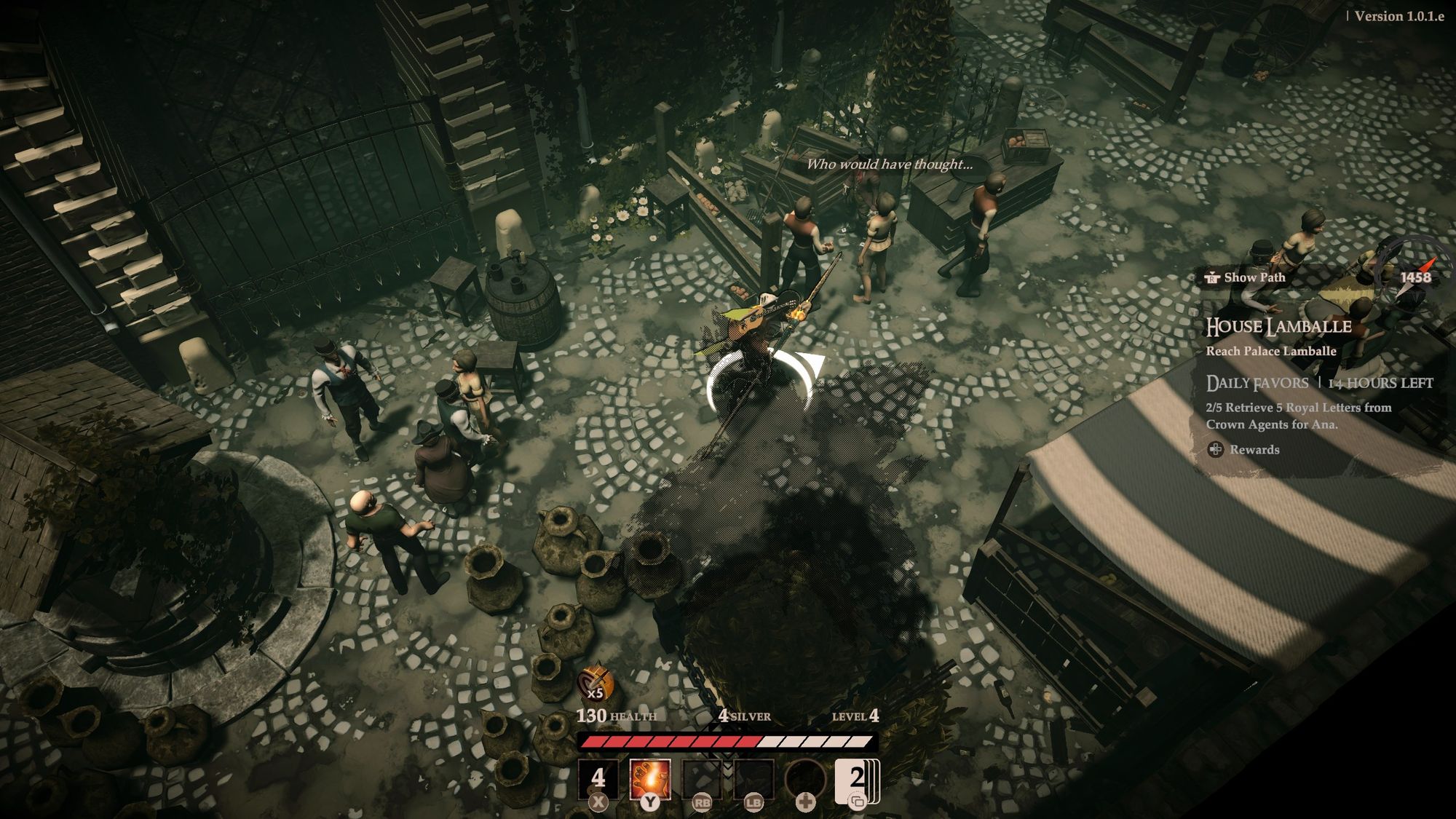 Liberte takes place in 18th-century Paris and starts during what is supposed to be the day the fictional Prince Phillip is crowned. After an Eldritch-being kills the bishop conducting the ceremony, an already fractured Paris erupts into chaos. Your character, Rene, is the only person who is able to access the lair of a mysterious being called Lady Bliss, who will later revive you when you die, allowing for the roguelike structure.
This area is where you can set up between runs, including crafting cards and building decks, as well as switching between character skins. These are really just extra playable characters, but are called skins because in the narrative only Rene can enter the lair – it's quite an odd choice by the developers. During each run, you will take a side between two factions: either the Rebels or the Crown for the political side of things, and the Tribe or the Church for the supernatural side. The choice you make decides the enemies and the story progress you will see and lasts until you defeat a boss, after which you will be taken back to one of those two choices again, with the next path containing more challenging enemies, and a curse that will make your life harder.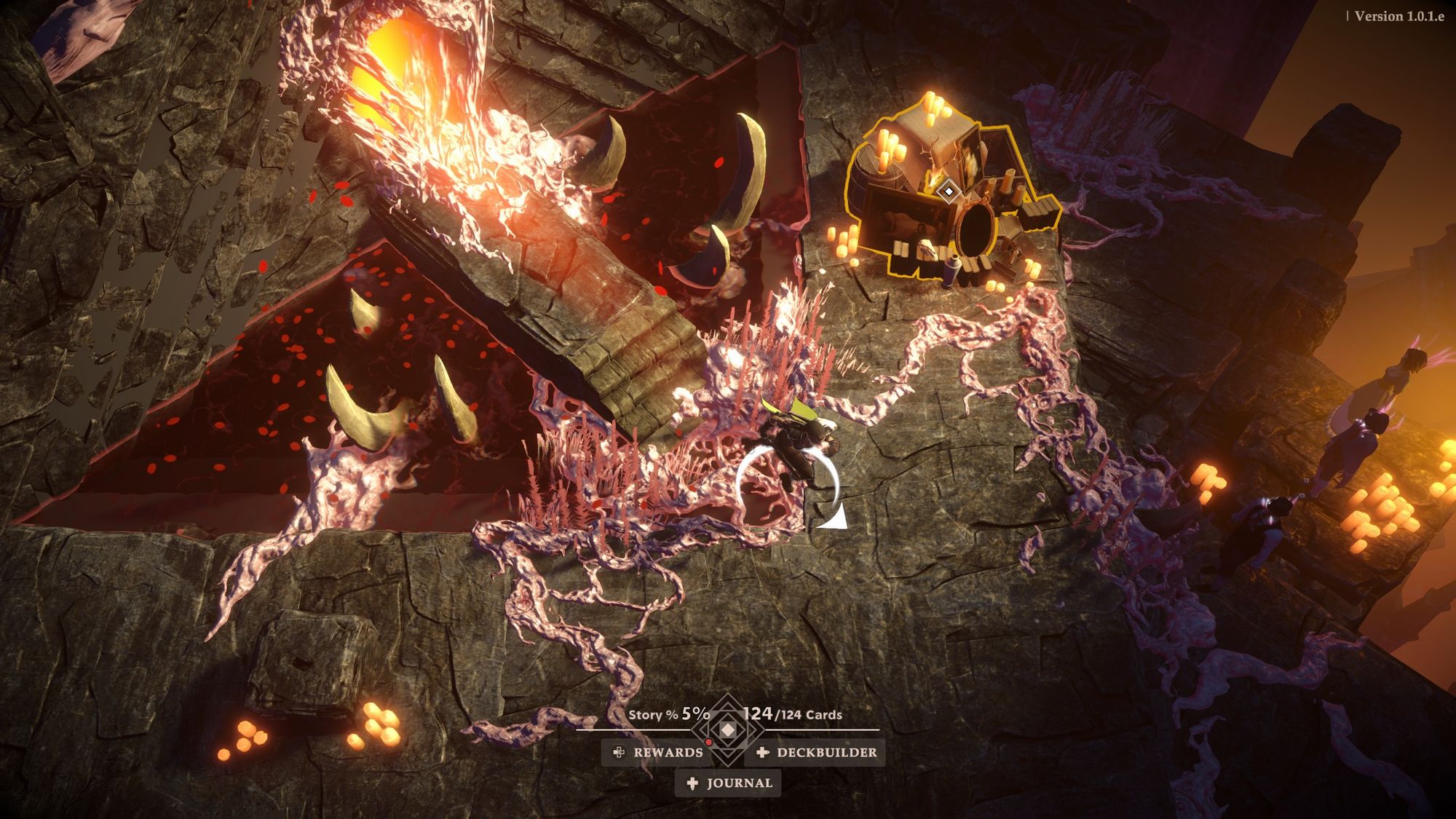 The combat is fairly standard ARPG fare, with the deckbuilding system providing a bit of a twist. You have four slots of combat abilities, as well as talents you can learn. Each of these abilities and talents is learned from the cards in your deck, which are drawn as you level up. To gain the mana you need to use the cards, you generally have to discard another card to get its cost in mana. It's an interesting system, but in the end, I found it to be a little underwhelming.
The combat feels quite good – Rene is nimble and has a good dodge, and the system in which regular attacks fill up the cooldown bar for your abilities is a nice touch, but I don't think there are enough opportunities for your abilities to work together. You only get two slots for attacking abilities, plus two for support and one for consumables. While I understand the want to keep it pared back enough for controller support, I think it has too few options, and I found myself picking an offensive combo I liked and sticking with them for the majority of the run. Because you know what your pool of abilities is, you know after a while what your favourite ones are and won't change from them, at least until you unlock something new between runs.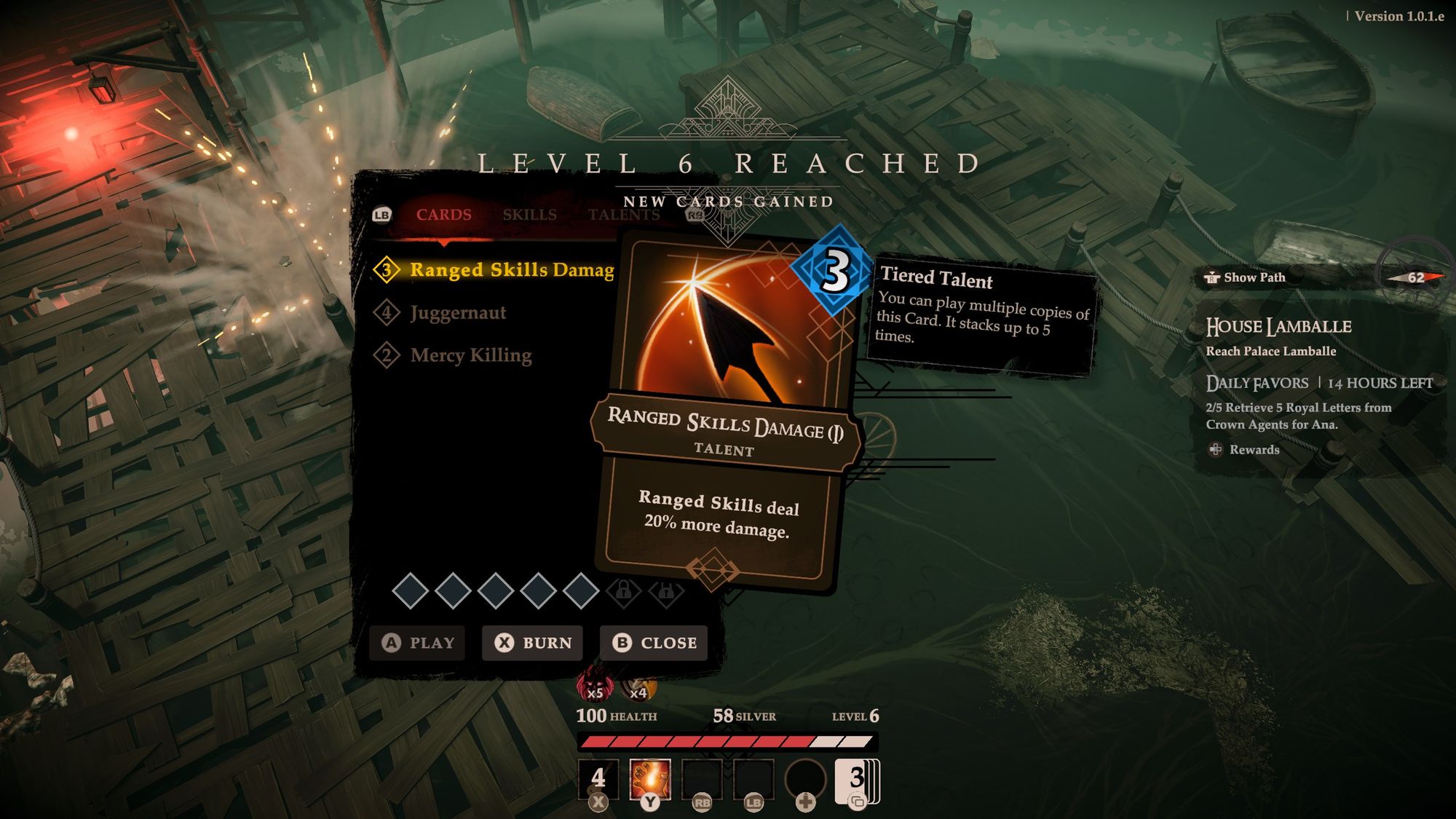 You're not building a deck as you go, even though you get the opportunities to gain some extra strong cards via Lady Bliss as you progress, so you don't get that feeling of building synergies upon synergies, nor do you really get the satisfaction of building a really powerful character as you might in an ARPG. The latter is maybe less of an issue considering the roguelike structure, but for a game that bills itself as a deck builder, even if the primary action you do in the game isn't playing cards, there isn't much of what makes roguelike deck-builders satisfying to play. There are the bones of a good ARPG here, for sure, and there are enough different cards to try and mix and match. Despite the evocative setting, however, Liberte doesn't do quite enough to stand out from a gameplay perspective in the crowded action roguelike space.
Comments
Sign in or become a SUPERJUMP member to join the conversation.