Salt and Sacrifice is a Sidegrade Sequel
Double the Salt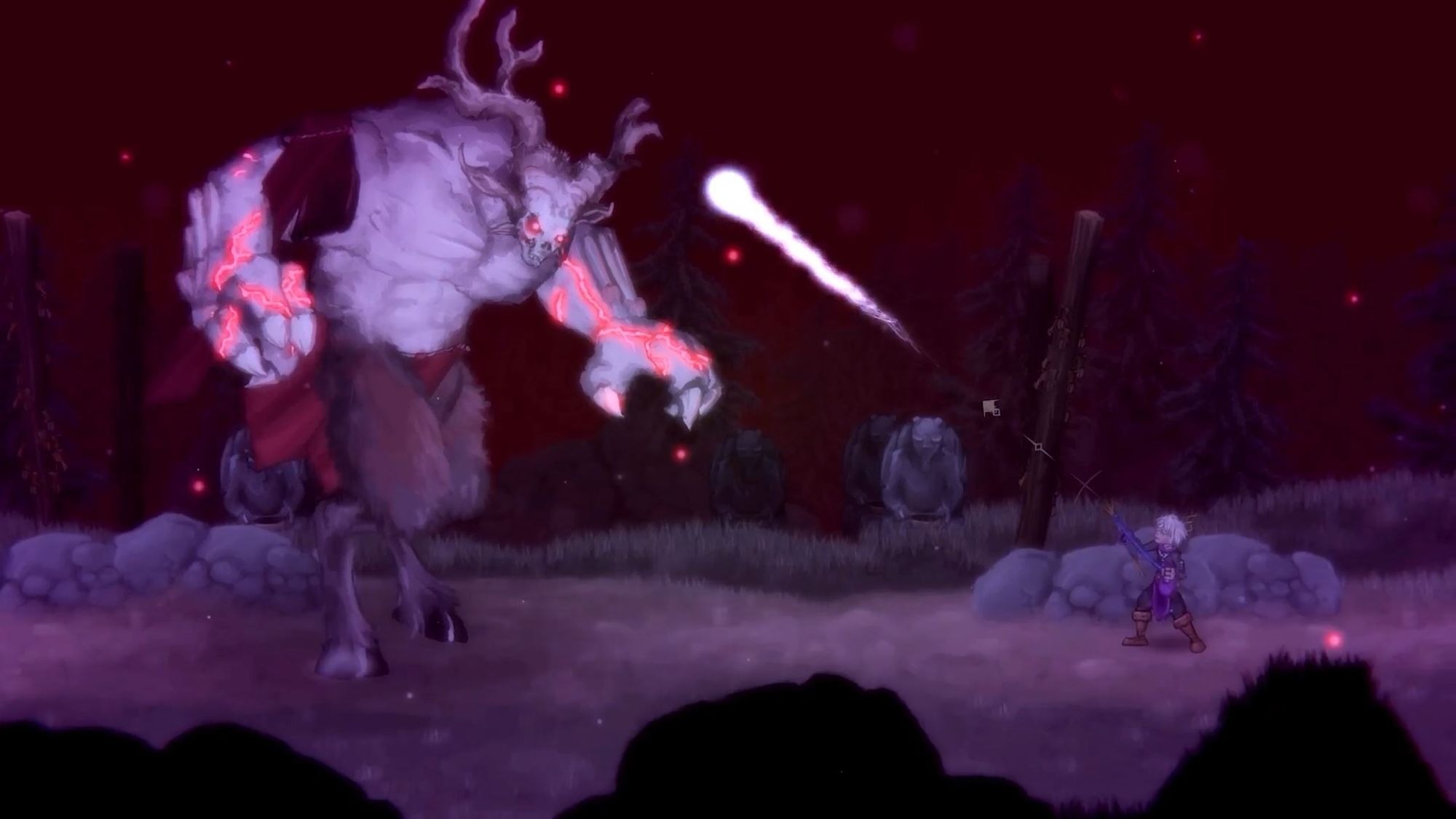 Salt and Sanctuary by Ska Studios was one of the more solid 2D attempts at making a Souls-like along with Metroidvania progression. While the game wasn't perfect, the mysterious world, disturbing character designs, and challenging gameplay made it a highlight of the year. With Salt and Sacrifice, the developer has experimented in a new way that unfortunately does drag things down a bit.
Mage Madness
The story finds you in a completely new area from the original. After being imprisoned for a crime, your only options are to either rot in jail or become an inquisitor who hunts mages. Taking the latter, you head towards the land of the mages, and in typical Souls-like fashion, you're killed within 30 seconds of playing. Revived via the pact you made, your only way to get free of your pact is to find a cure and take out every mage you see along the way.
The basics of the first game are here, as you are free to customize your character with a variety of weapons and gear that can be found or crafted. The original's massive skill tree has been expanded with more classes and options. The class and armor perks are required for you to use weapons and armor pieces of certain levels respectively. Unlike the first game, your "estus" flask here can be upgraded via crafting as opposed to specific nodes on the tree.
Right away, a lot of the more archaic aspects of the first game are gone. The faction/idol system of the first game — where you could set up bases for different groups by using consumable items— is no more. But the real twist, and major gameplay difference between the two games, comes with a new focus.
Monster Mage
The first game easily fit as a Metroidvania Souls-like, but with Salt and Sacrifice, the developer has taken inspiration from Monster Hunter. Instead of one hugely connected world, the game is split between different self-contained zones. While there are still major upgrades that add new tech hidden throughout the world, progress is now locked via "mage doors." To open these doors up, you need to find, kill, and consume the heart of a certain number of mages.
The mages themselves act like the monsters from Monster Hunter — they will randomly go around the area causing trouble. Each mage has a set of attacks and summons they can use. As you damage them, they'll warp around until you've done enough damage to trigger the boss fight. Killing the mage will reward you with the heart the first time you kill them, as well as droppable resources. Like Monster Hunter, there is a random assortment of goods that will be given, and this is part of the game's greater focus on crafting.
Most of your gear will come from crafting out of the resources from mages. Killing a mage can also reward artifacts that come in different rarities and levels. As you explore each zone, you may also come across a book that will allow you to set up repeatable hunts, but the mages will also show up randomly as you make progress.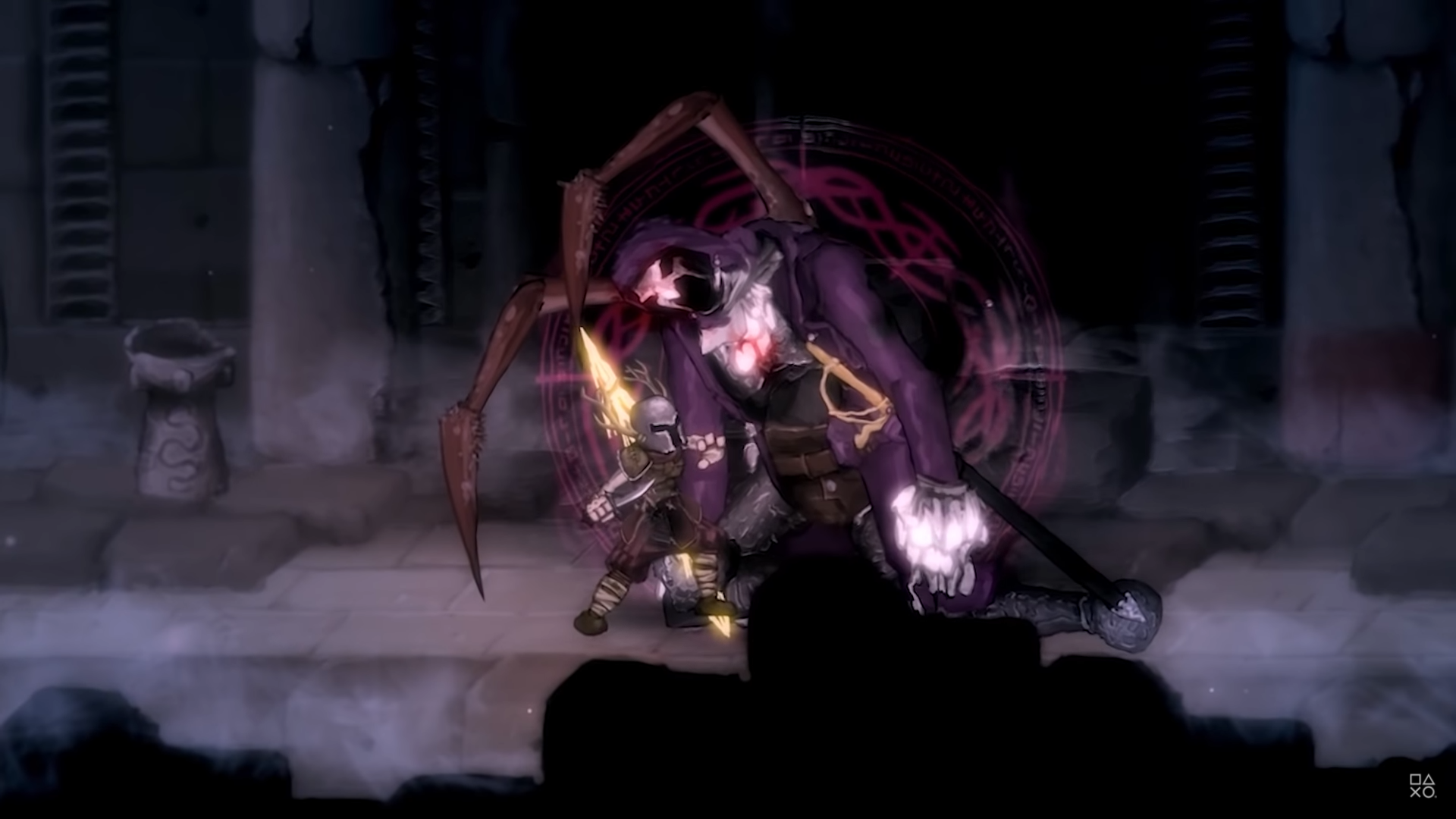 Your two forms of major progress will come from unlocking more areas and finding inquisitor tools that take the place of the brands as your Metroidvania unlocks.
All this adds up to a game that feels different than the first, but Salt and Sacrifice also shows the limitations of the mechanics and not in the best way.
Ragdoll Rage
The original game's combat system was good and served the purpose given the mechanics at work. With its sequel, the changes made to the overall pacing reveals some major pain points with the transition to hunts.
Stamina, which is used for attacking and defending, feels very low compared to the first. It is very easy to run out even with a few basic attacks or dodging at the start considering how much gets thrown your way. The mages themselves fight with random patterns, but said patterns are not equal. Many of them have attacks that require your full attention to dodge, and the AI has a habit of spamming this attack several times in a row — making it near impossible to dodge everything or get in for a hit.
Here's the big point: when your character is in the air or standing, their hitbox will take every attack that connects; you are only immune to damage when you are lying on the ground. For spam attacks, if one hits you, there is a good chance the next five will hit as well. Anytime the player is knocked into the air, you cannot always air recover out of it, and more than likely, you are going to take more damage while you are helpless.
It is very easy in this game to go from full health to dead from a single attack that either stun locks you, or all the individual projectiles connect and wipe you out. Fortunately, mage health does not regenerate when you die outside of the actual boss encounters, but the rest of the enemies do see their health return.
One thing that doesn't come back is your resources. For this game, your healing flask and ammunition for your ranged weapon require you to gather resources and craft them. In the first game, your flask would also be restored back to its capacity at checkpoints. This system is an odd choice given the difficulty and how easy it is to drain them. But these decisions emphasize a point about Salt and Sacrifice's design changes and how it is far more grindy than the first game.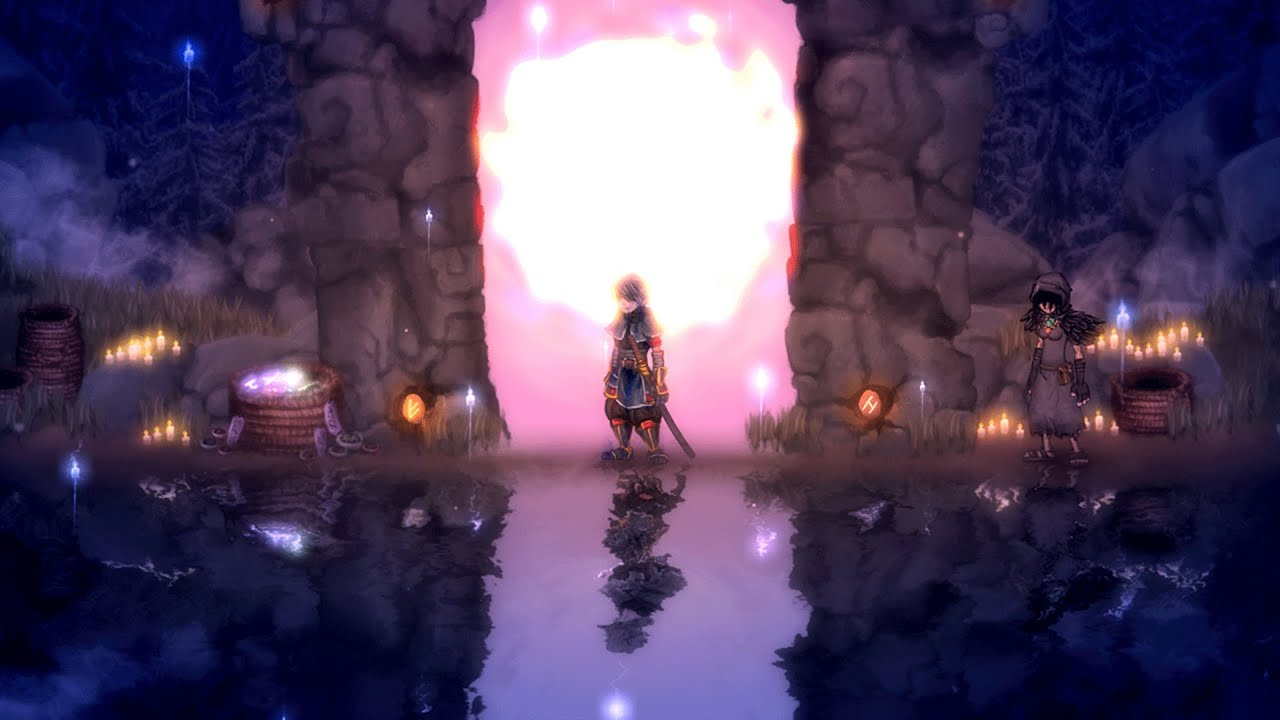 Grind Souls
The first game had grinding in the traditional sense of getting enough salt to unlock levels and get upgrade materials. Here, the amount of grinding has been increased. Not only do you need to grind areas for basic resources, but you need to grind mage encounters and their spawns for upgrade materials, along with different ones for the various weapons.
While the game will track a named mage during a hunt, you cannot set it to track wandering mages while you are exploring a zone. Good luck keeping track of one if they decide to warp while they are just slightly off-screen from you. This could be forgiven if not for one major problem — the game has no in-game maps or guide markers. Trying to remember where all the heart doors are quickly becomes frustrating when you start having multiple ones at different thresholds. When you die, there is no indication of where your death spot is, and if you die from a fall, the drop point shows up where you landed, not where you fell.
Each biome only has one warp point at the start of it, and you can only do leveling up and gear upgrades back at the hub. I do like the shortcuts that you can open that allow you to quickly get back to certain areas, but there is still a lot of backtracking that will need to be done.
Feeling Salty
Salt and Sacrifice, despite being the sequel, feels like a step back and shows the limitations of the combat system. If you haven't played the first game yet, I can easily recommend that one for your 2D Souls-like fix. This isn't a bad game, but it just feels like two steps forward and three steps back.
Comments
Sign in or become a SUPERJUMP member to join the conversation.