Should You Pay for Mario Kart 8, Again?
How long will we have access to the new courses?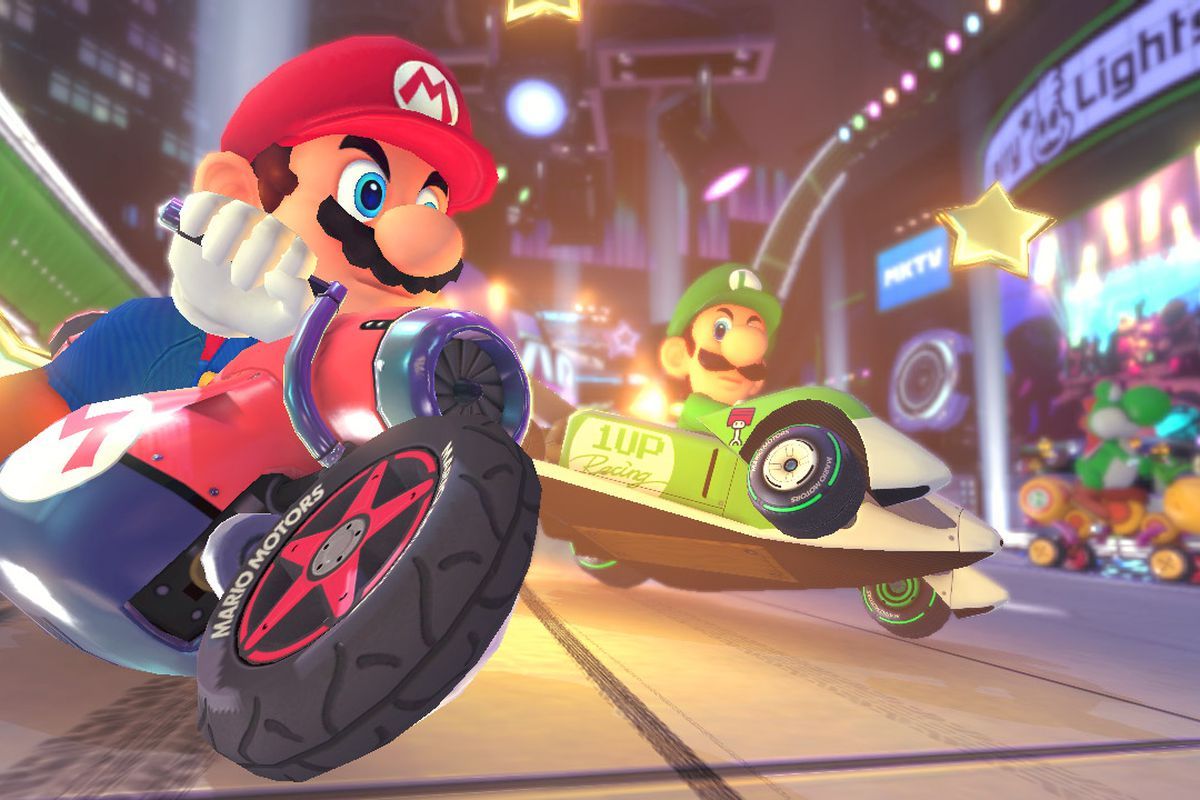 At face value, if you have a Nintendo Switch and Mario Kart 8 Deluxe, there's no reason not to buy the newly released Booster Course DLC. With the price of admission either a flat $24.99 or the purchase of Nintendo Switch Online and its expansion pack, paying for another 48 courses in one of the best-selling video games of all time sounds like a no-brainer.
For the most part, it's a simple transaction. Mechanically, Mario Kart 8 Deluxe is a stellar kart racer, packed with course and character options, as well as a series-first 200cc mode to test veteran racers. Even before the announcement of the Booster Course DLC, Mario Kart 8 had plenty of content, featuring the inclusion of a pair of DLC packs from the game's original release on the Wii U. Nintendo might be stalling on brandishing the newest numbered version in the franchise, but Mario Kart 8 Deluxe delivered on its moniker, showcasing a bit of everything from the series' past (like the return of battle mode) in one tight package.
But if there is reason to give pause before you pay for the latest DLC, and it's not the cries about incongruous art styles. Rather it's to consider Nintendo's wavering nature around game preservation.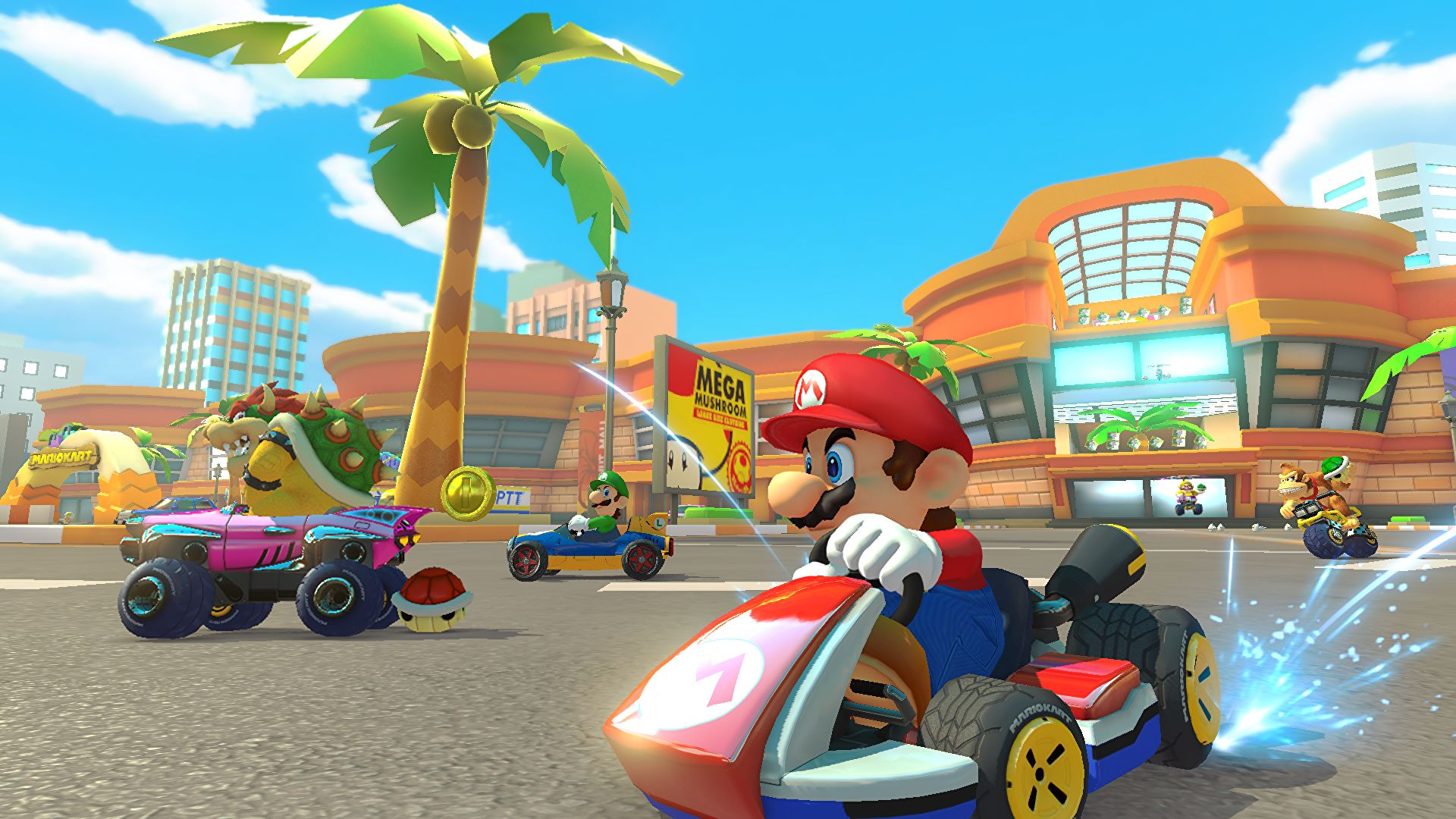 In the 16 years since Nintendo launched its Wii, we've seen varying attempts at incorporating downloadable content into the company's first-party titles. Satoru Iwata believed DLC had a time and place. In 2012, he attested that Nintendo wouldn't manufacture downloadable content for all of its titles. "We would like to supply consumers with only add-on or downloadable content which they are happy to pay for as compensation for creative work," Iwata explained in an oft-quoted investors meeting.
More recently, in 2018 Shigeru Miyamoto touted Nintendo's support for "fixed price games" instead of the free-to-play (and subsequently pay-to-win) models. Nintendo has stayed true to developing full games first, and DLC second, for its in-house titles. Super Mario Odyssey received the mini-game Luigi's Balloon World free of charge. Conversely, Legend of Zelda: Breath of the Wild and Super Smash Bros. Ultimate both relished in their expansion passes only after providing a complete title that stands alone from DLC offerings.
Even Mario Kart 8 Deluxe embraces positive DLC practices, with players able to access the new courses without the paid pass, either by playing with friends or by racing online. Instances like this point to Nintendo's progressive stance toward DLC.
So why is the company so cagey about game preservation?
In 2017, I became one of the suckers to buy Mario Kart 8 for a second time. I have a habit of buying certain games I like multiple times over. I have two copies of Final Fantasy XIII and XIII-2 (PS3 and Xbox 360). If you count the handheld version, I have five copies of Sonic Generations (two on Xbox 360, PS3, PC, and 3DS). Grand Theft Auto IV, Persona 3, 4, and 5 all line my game shelf multiple times over.
But buying Mario Kart 8 Deluxe was different. Instead of shelling out an extra $60 to support the game developers, my second copy, as I'd imagine is the case with other players, came at the expense of my own poor choice of investing in a Wii U.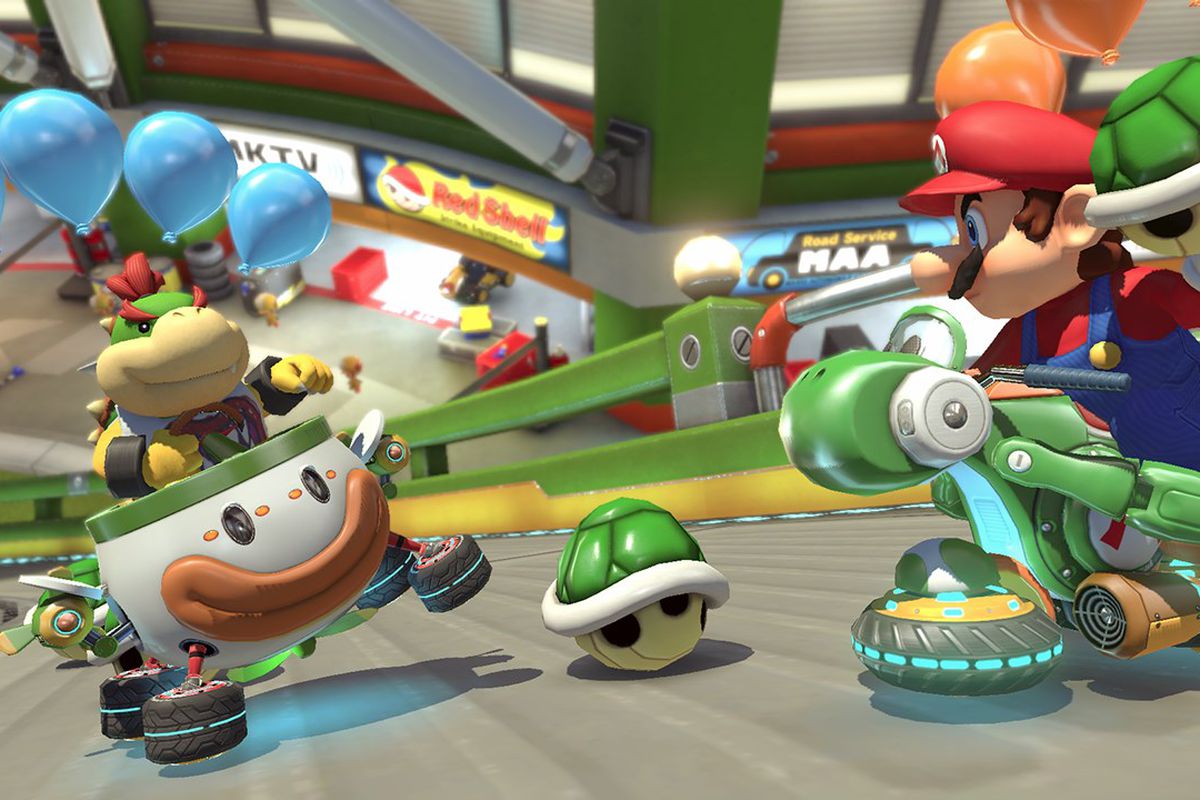 The Wii U's death knell came far too soon. Nintendo led the charge with the eighth generation of home consoles with its successor to the Wii, only to sideline the Wii U in favor of the Switch less than five years after its release.
Of course, the Wii U didn't have any shortage of noteworthy games - Bayonetta 2, Donkey Kong Country: Tropical Freeze, Hyrule Warriors, and Super Mario Bros. U all come to mind. But with the release of the Switch and its tiny cartridge-based media came a question about buy-in from owners of the Wii U. Do you keep your Wii U games on the system, or pay into "enhanced" Switch versions?
In some cases, buying a Switch release of a Wii U game had its benefits. Bayonetta 2 came bundled with Bayonetta, which hadn't been released on a Nintendo console. In others like Donkey Kong Country: Tropical Freeze, a single additional character, Funky Kong, separates the new version from the old. Effectively, Nintendo rewarded players who supported its failed console in the form of a fully priced re-release of a game they likely already owned.
Every console maker has offered marginally improved rereleases of past games. But when taken with Nintendo's similarly restrictive practices around video game preservation, the question about buying DLC becomes weightier.
In April 2021, Sony heeded fan outcry about nixing access to the PlayStation 3 and PlayStation Portable online stores by reversing its decision less than a month after it went public. "We see now that many of you are incredibly passionate about being able to continue purchasing classic games on PS3 and PS Vita for the foreseeable future, so I'm glad we were able to find a solution to continue operations," wrote PlayStation CEO Jim Ryan in a blog post. Still, I question how long the stores will remain open following the announcement of PlayStation's GamePass competitor, PlayStation Plus Premium.
While we're on the subject, Microsoft has taken leaps towards improving access to games through its backward compatibility program. At the time of this writing, nearly 700 games are available, with some, like Sonic Generations or Final Fantasy XIII-2 receiving performance enhancements.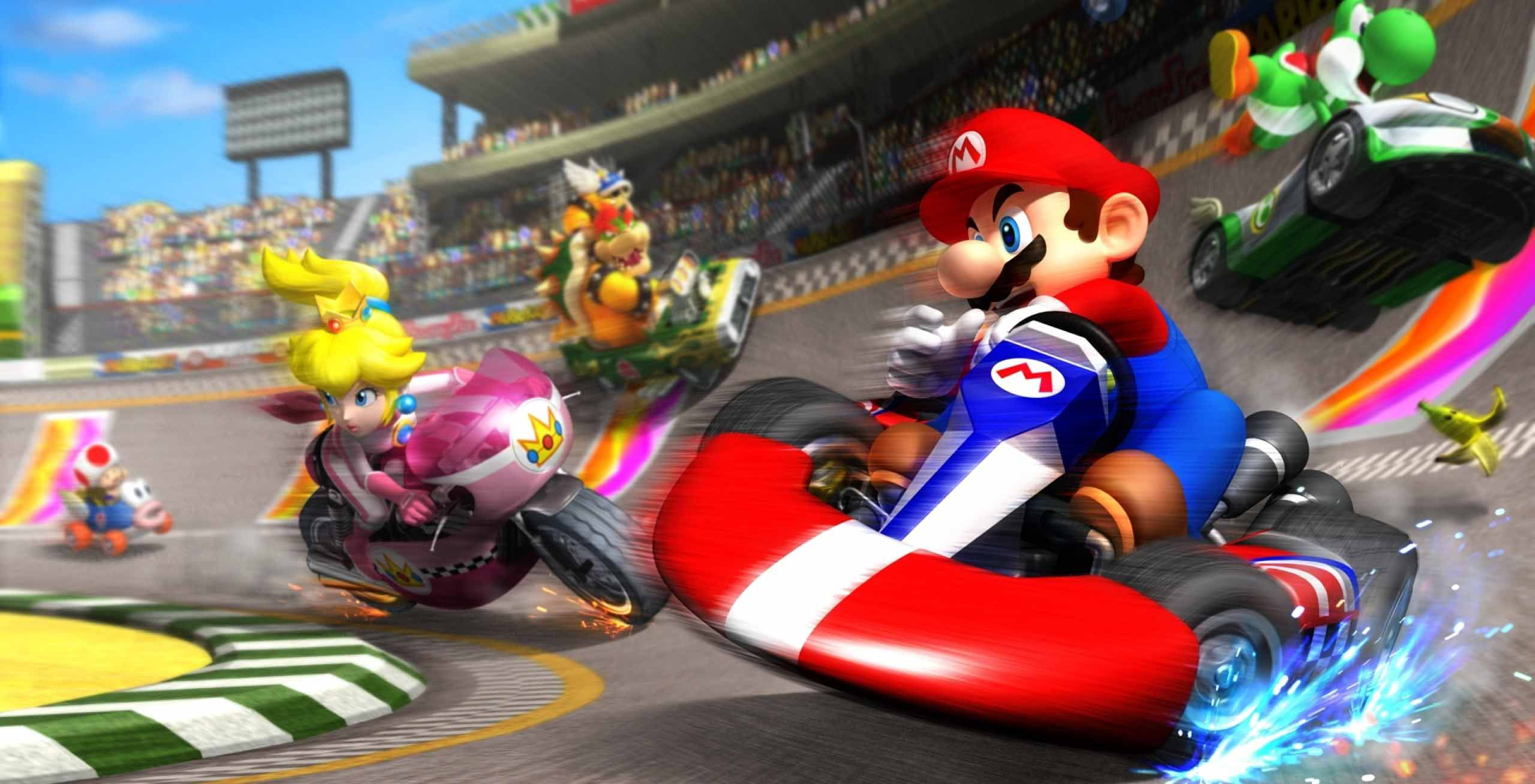 Nintendo, however, regularly seems to be shuttering its virtual storefronts. The Wii Shop Channel, which was home to a variety of games from relatively obscure consoles like the Turbo Grafx 16 and Sega Master System, was canned in 2019. The 3DS store, which offered many game remakes with newly added 3D functionality (like Sonic the Hedgehog) will be removed in 2023.
By that same measure, the red games giant also takes every opportunity to remove its software from online emulation repositories. Recently, it even went to the extent of striking scans of a Super Mario 64 strategy guide from the internet.
Nintendo is possibly the most storied company in gaming history but outwardly appears to have no love for said history. When it suits the company's bottom line, it'll repackage its classics for modern releases (see Super Mario 3D All-Stars on the Switch) or make them available through digital subscription services. But when it doesn't it'll act as if the game never existed (Mother 3), leaving it up to fans to find ways around Nintendo's unwillingness to revive some of its classics.
Buying Mario Kart 8's booster pass then isn't so much a question about whether the new courses are worth the money. It's about whether you'll be buying a re-re-release of the same courses - or will even have access to them - in a few years' time.
Comments
Sign in or become a SUPERJUMP member to join the conversation.