How to Start a Gaming YouTube Channel with A.I.
Bridging the gap between fantasy and reality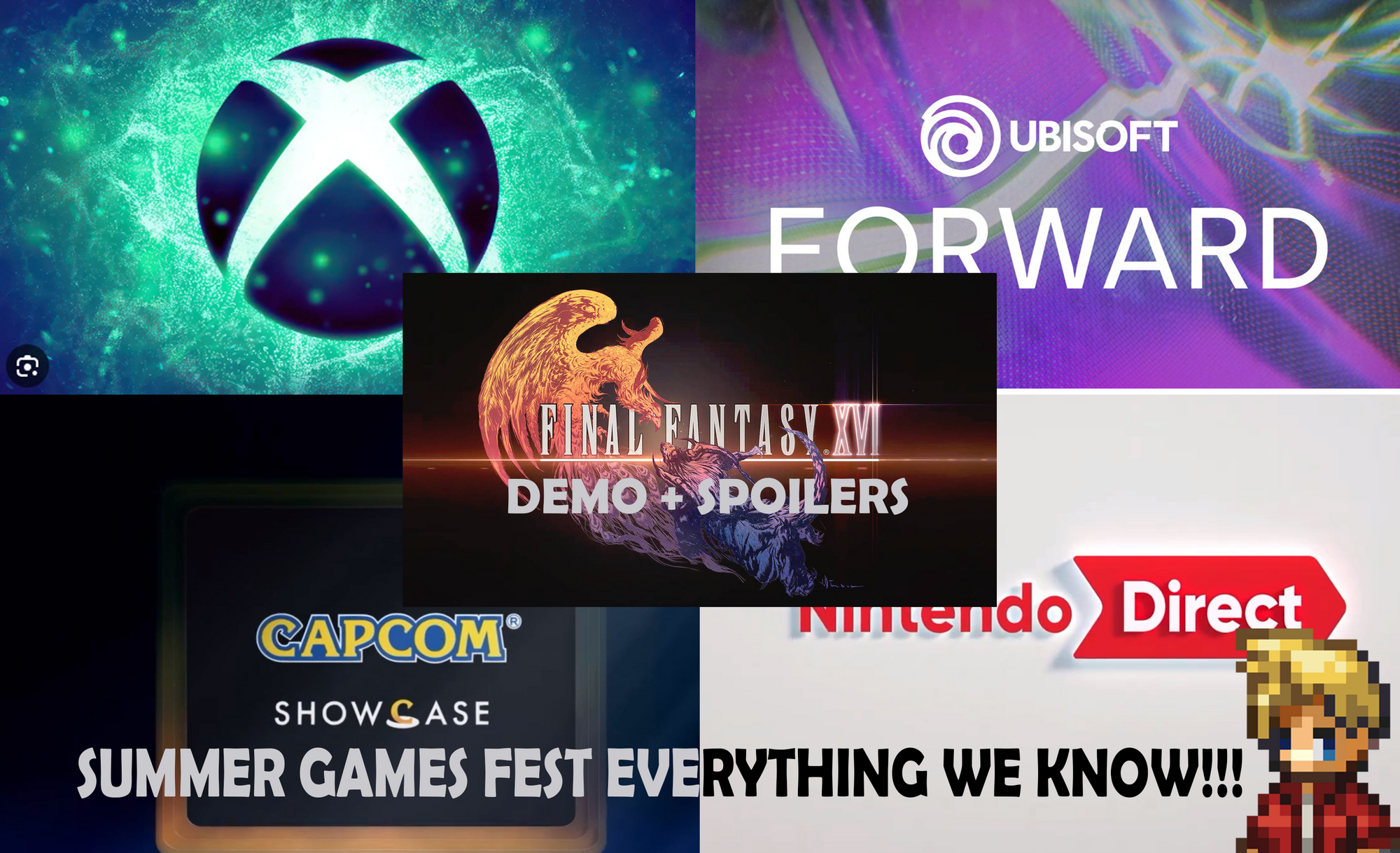 Imagine a future where creating a YouTube channel is no longer a task reserved for the technologically savvy, but an opportunity accessible to anyone with a story to tell. And imagine a world where you can breathe life into your imagination, turning your wildest ideas into captivating videos with ease. On November 30th 2022, OpenAI released ChatGPT to the public as an open beta project and ever since then, Artificial Intelligence blew up into mainstream media and has completely transformed the way anyone does work and play, including starting a business, writing books, releasing movies and music, starting a social media trend, and now launching a YouTube career.
Personally, I love ChatGPT. But I tend to be camera shy and I was not at all this way back in high school. In fact, I was a class clown and always made people laugh. Now A.I. has giving me that opportunity again. But rather than using A.I. to create yet another one of those comedy TikTok-style channels, I decided to use my imagination.
Quick background
First a bit of context--I am currently working on a fantasy novel series titled Casey Tresor's Fairy Tale Odyssey, with the first book named The Book of Wonders. The story premise is about a 16-year old YouTube Gaming influencer named Casey Tresor, who discovers that he himself is a video game character from a popular fairy tale mobile RPG video game; and he must now learn to navigate high school life, social media life, and the life of a typical RPG teen hero chosen to save his two worlds.
To bring more attention and awareness to the book series, I have launched a fan newsletter where Casey would occasionally post gaming news and reviews of what's going on in our gaming world, from the perspective of a game character. He would even set up interviews with game characters as well on his podcast Gaming News with GlendorBoy, where he recently had an interview with Fire Emblem Engage Alear and almost had an interview with Mario in celebration of the Super Mario Bros Movie. And now Casey has launched a YouTube channel, under the penname GlendorBoy.
Just like in the novel series.
So what exactly am I getting at? Well, what I am saying is GlendorBoy is a fictional YouTube influencer in the gaming space, who not only reveal the latest news and reviews on the latest games, he also interviews game characters in his podcast Gaming News with GlendorBoy, giving gaming fans a new perspective on what life is like as a game character.
And all of this was made possible by Artificial Intelligence.
If you want to learn how to create your very own YouTube persona, fictional or not, I will be happy to show some of the tools that I use to bring Casey to life. What I will NOT show you is how to use some of the AI tools to get likes and followers. That one I still need to figure out. (For now, I'll just imagine Casey having 50K followers in my head 🤣).
The tools
Tool #1 - ChatGPT | Bing | Bard:
No A.I. works is complete without the power, the glory, the legendary ChatGPT. This classic AI tool that has turned the world upside down is the first tool I use to bring my characters to life.
A lot of people have talked about how powerful this tool is for writing books. But as far as I'm concerned, I have not seen anybody sharing the prompts to make it happen, especially when it comes to writing fictions. If you would like to know how I use ChatGPT to write your very own fiction book, I am available for a free consultation. In the meantime, feel free to check out this prompt below
The Fictional Character Profile prompt is a long prompt generated for ChatGPT that lets you create a detailed character profile for your fictional character, complete with their Name, Age, Gender, Personality, Personality Type, how they look like, their background, their skills or talents, all the way to their overall arc. This is the prompt I use to build my fictional character, including Casey. You must have an AIPRM account. If you do not know what is AIPRM, it is a powerful Google extension set for ChatGPT to create prompts from scratch and use them in just one click. And don't worry, signing up is free.
https://app.aiprm.com/prompts/1794456179267866624
You can also use other ChatGPT like tools, like Bard and Bing as well.
One of the most important aspects of creating engaging video content is having high-quality audio. Whether you're narrating a story, providing commentary, or introducing a new product, having a clear and professional-sounding voice can make all the difference in capturing the attention of your audience. That's where Eleven Labs comes in.
Eleven Labs is one of the A.I.-powered tools that I use to generate a realistic A.I. voice for voice-overs in GlendorBoy's video. As a matter of fact, I have used Eleven Labs to either generate the voice of Casey, or clone it entirely. Cloning a voice of course would require the consent of the person whose voice belongs to. This tool is perfect for anyone who wants to add a professional touch to their video content without having to hire a voice actor. With Eleven Labs, you can simply type in the script you need your character or persona to say, and the tool will do the rest.
What sets Eleven Labs apart from other A.I. voice generators like Play.ht or Well Said Labs is the quality of the voices it produces. The voices are so realistic it's almost impossible to distinguish them from a human voice. In fact, there have been some scary stories about people using these voices for nefarious reasons, even as far as cloning famous celebrities' voices and use them to tarnish their public reputation.
Eleven Labs has a pricing plan, ranging from a free tier to the Growing Business tier. The screenshot below will break down the price and the features down for you. Do check it out.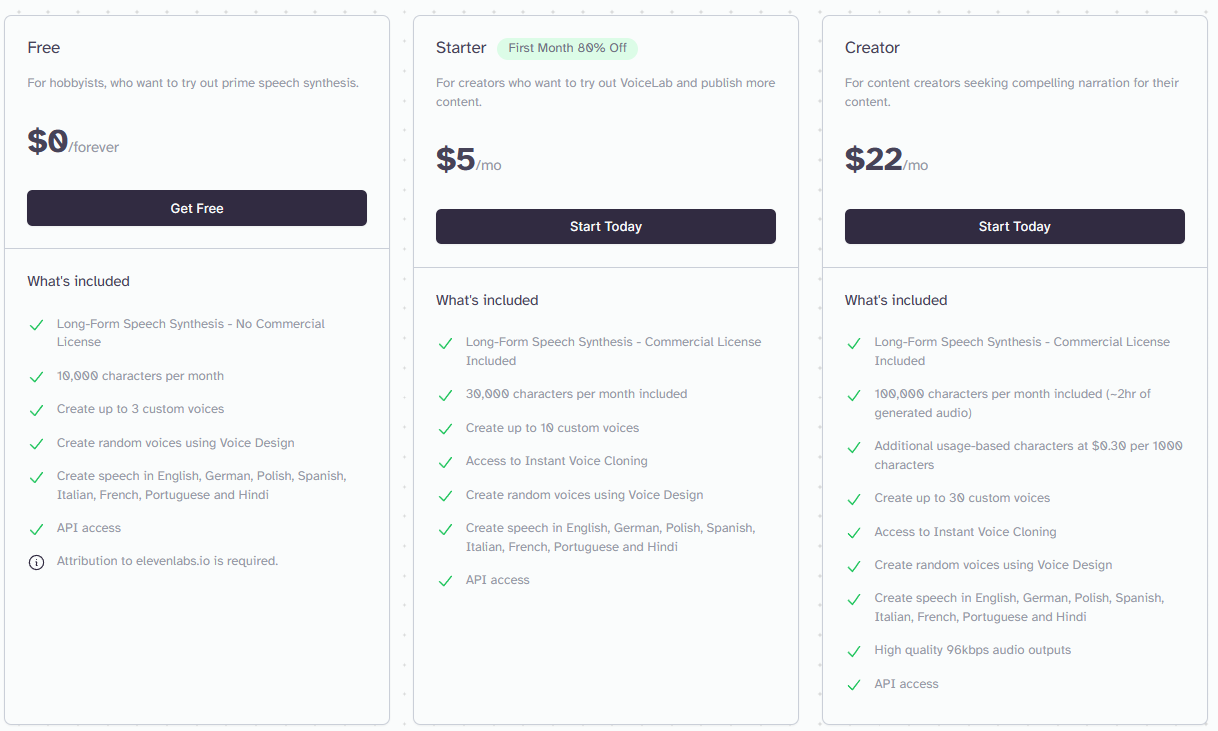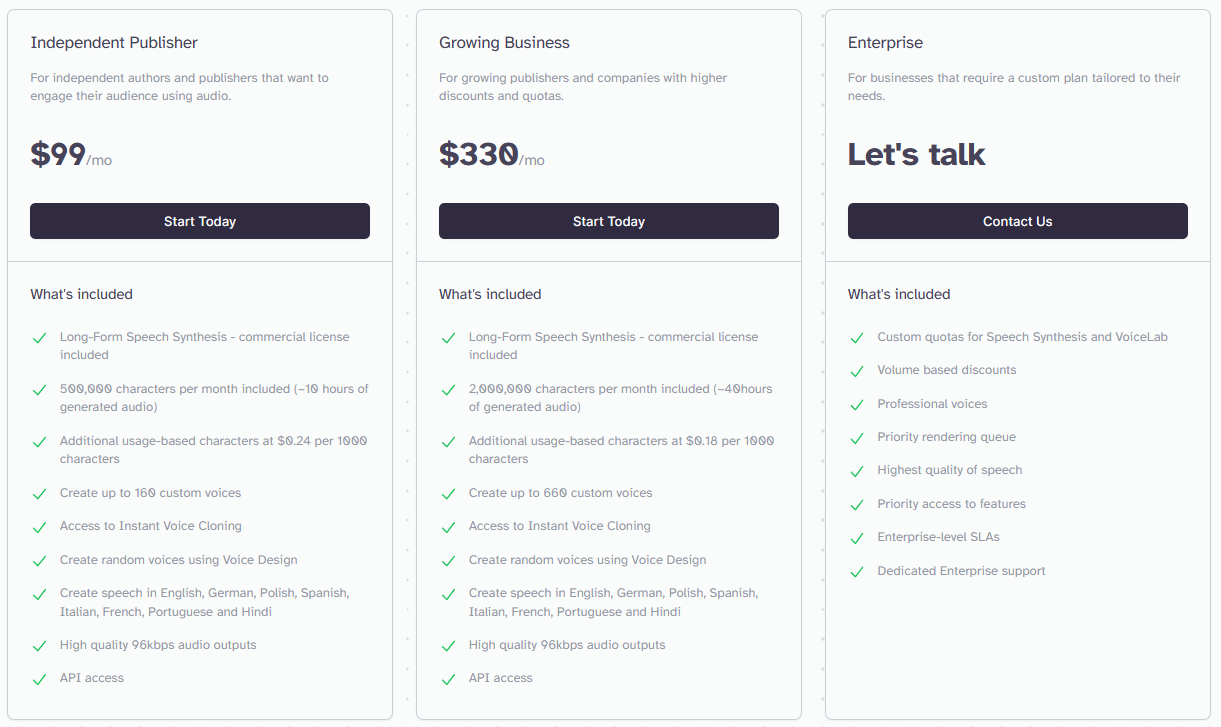 This tool is all about visuals. Studio D-iD is an A.I.-powered design tool that allows you to create stunning graphics and visuals for your YouTube channel. With this, you can create amazing videos of your favorite photos, coming to life. It is with this tool that I bring Casey to life.
It is simple. Just use Eleven Labs to have your written script read, download the audio for it, attach a photo and the audio into Studio d-ID and voilà!
Studio D-iD's pricing plans is very steep. It has a free trial but it is very limited with only 5 minutes of your presenter speaking. No more. The screenshot below will give you an idea on what to expect for pricing.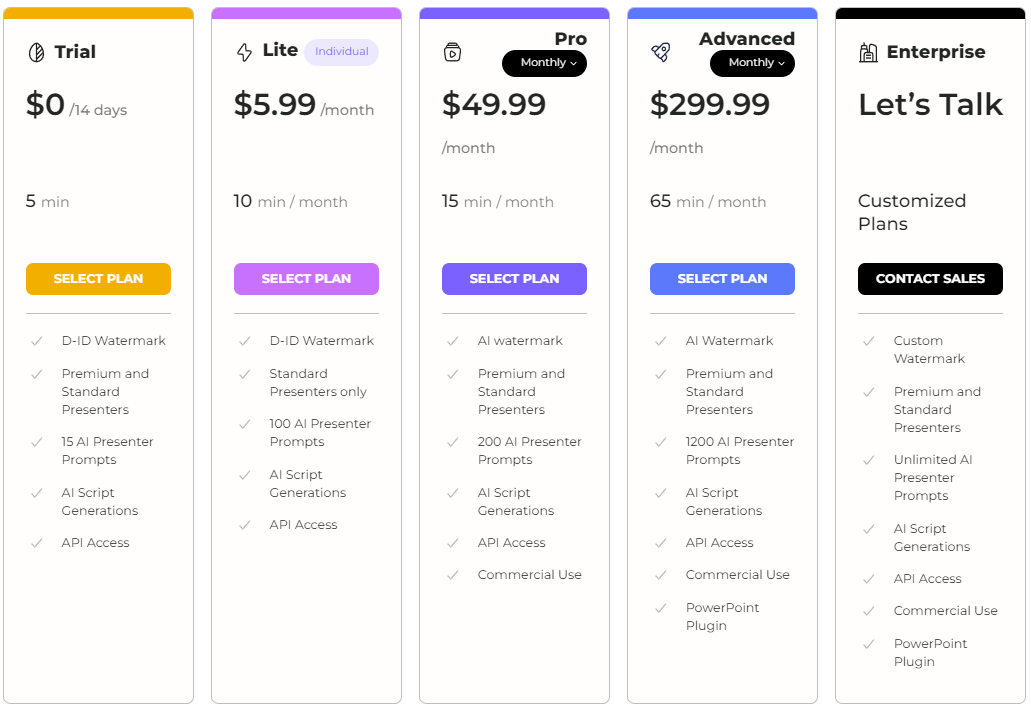 But if you're looking to take your channel to the next level with such an eye-catching visual, it is a good investment.
Tool #4 - Your Imagination and Passion for Gaming:
This last one is important and pretty straightforward. And you have access to it in your mind. If you're a gamer, and want to start a Gaming YouTube channel but are feeling self-conscious to go on camera, there is no more worries about it. Just bring your creativity and your passion for gaming, and let the rest of the tools I have listed above do the rest for you. You can now create your video content to your heart's content with any ideas you have in mind. Your only limit is your imagination.
And now for a shameless plug...
If you like to get to know Casey on a personal level, I had an author/character interview with him on the newsletter site. Link's right below.
And please if you are into gaming news, and action/adventure and RPGs, check out Casey's YouTube channel, his blog and podcast, and check out the book series too! He will greatly appreciate your support.

https://www.youtube.com/@glendorBoy  
So yes, we are indeed in a new era of content creation, where A.I. can be your co-pilot, your production crew, or even your host to your own produced show. 2023 is surely an exciting journey for content creators, writers, artists, and even game enthusiasts. Your only limit is your imagination.
Comments
Sign in or become a SUPERJUMP member to join the conversation.