What Brings New and Old GTA Fans Back to GTA 4?
Exploring why fans of this hit series return to the fourth installment time and time again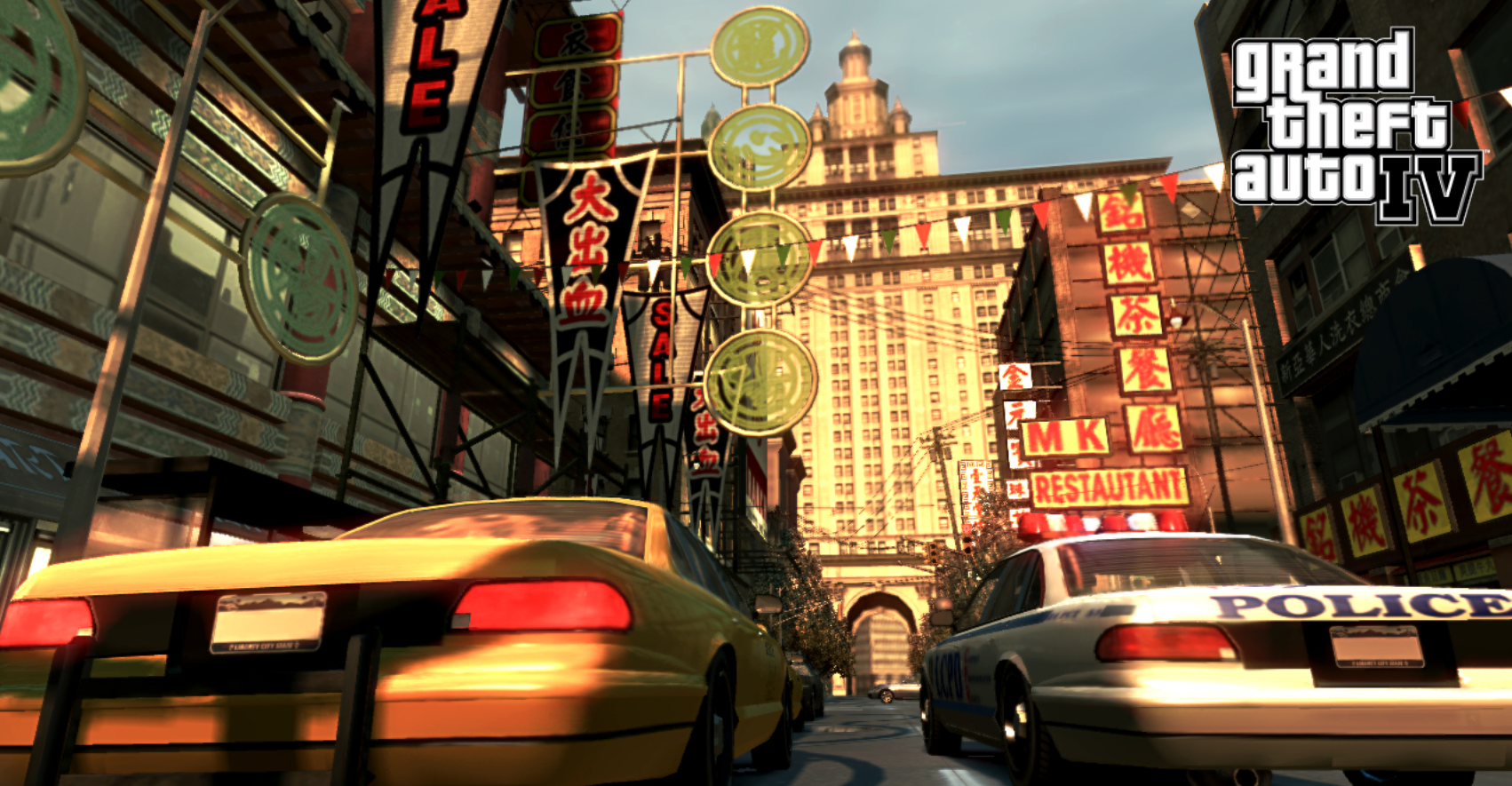 2008 was a monumental year for Rockstar Games. The mega-developer released their sequel to San Andreas, Grand Theft Auto 4, and fans and casuals couldn't get enough. As of this writing, GTA 4 holds the third-highest aggregate score on Metacritic.
And it wasn't by accident. Rockstar games made a compelling sandbox full of heartbreak, betrayal, and revenge.
Rockstar's HD debut isn't the black sheep of the franchise
I've always been a fan of Grand Theft Auto since I played Vice City on my uncle's PlayStation 2. Along with Mortal Kombat, Grand Theft Auto is one of my favorite franchises. I wasn't, however, a fan until GTA 4. I put more hours into GTA 4 than any other game in the franchise. Most of my memories from my teen years in the 2010s are of GTA 4.
I couldn't understand why I kept returning to Grand Theft Auto 4, yet I knew it was more than a new GTA title. As I grew older, I understood what made it special, and so did many other Grand Theft Auto fans. They weren't afraid to proclaim GTA 4 as the best in the franchise. Indeed, most GTA fans online agree that GTA 4 was phenomenal.
Of course, saying it's great or the best isn't enough. Declaring it the best needs reasons. People who have not picked up Grand Theft Auto or enjoyed the 3D-era games need an explanation.
So without further ado, hail a taxi. Let's travel to GTA 4's Liberty City to know why it's beloved.
Niko Bellic
When the war came, I did bad things, but after the war, I thought nothing of doing bad things. I killed people, smuggled people, sold people. You realize that the creature that could do this doesn't have a soul. — Niko Bellic
GTA IV follows Niko Bellic — a Serbian immigrant who traveled to Liberty City by boat to live luxuriously with his cousin Roman. Niko, too, has another reason: he wants revenge. However, Niko soon discovers that Roman lied about living a lavish lifestyle. In what Roman deems "the land of opportunity," he scrapes a living since he and Niko learn America doesn't support them. Regardless, Niko must commit crimes for money, all while Roman gambles it on the internet.
Niko planned to escape his life of crime by coming to Liberty City, but the past caught up to him. His cousin's taxi service is modest but doesn't pay well enough, unlike working with criminals and mafiosos. Like he said in one mission, "my hands haven't been clean for a long time. Being here in Liberty City is just making them dirtier."
Niko is a complex character. He's a man tormented by his past. Every waking day, he's reminded of the person who doublecrossed his village friends, murdering everyone apart from Niko and the two betrayers. Niko comes to Liberty City because a traitor lives there. He thinks revenge would make him whole. But Niko learns payback isn't the answer. Instead, it's better not to dwell in the past and live amongst the living.
Compared to other GTAs, Rockstar exaggerates their characters. Not GTA 4, to an extent. Liberty City is full of struggling people who live amongst exaggerated gangsters and steroid junkies. Niko appears sane by comparison in a country full of idiots and irrational people. Niko notices this trait and can't help but make quips. For example, he mocks the crony who holds him and his cousin captive in one cutscene. Sharp and witty, the cutscene is just one among many in the best narrative Rockstar has written.
The Story
The tale of GTA 4 is about Niko Bellic, to be sure. However, Niko Bellic's story is nothing without a serious plot. In most GTA games until 4, Rockstar based their narratives on blockbuster films. But for GTA 4, Rockstar envisioned their script without Hollywood's inspiration. Given the tragic tale of Niko Bellic, it makes his arc the bleakest to date.
In the story, Niko goes through trials to have revenge. Liberty City engulfed Niko, with Russian gangsters wishing him dead and the American government on his heels. All this violence and murder feels right at home for Niko. Welcome to America, Niko. It's like the old country.
Liberty City is your one-way ticket to the American Dream.
The World
Rockstar returned to Liberty City for GTA 4 after basing the third game in the New York City/New Jersey-inspired metropolis as well. The city had been expanded after GTA 3, and in the new game, it felt grander, more alive and lived,  the perfect place for Niko Bellic's story.
New York City is a drab and chilly place year-round. So it's clear that many shades of gray and brown are present in Liberty City. It may appear colorless, but it adds to the realism. I want a natural backdrop for Liberty City; their muted colors will do just fine.
Along with a meaningful story and world, the gameplay must follow suit.
The Gameplay
Rockstar improved every mechanic from their first foray into the 3D era. GTA 4 provides cover, so simply ducking to avoid gunfire will no longer suffice. Niko can stay out of the line of fire if he hides behind any solid surface. The shooting improved with auto-aim, so players won't have to shoot from an angle as they lock onto their target. The manual aim is simple, as you can zoom in on the enemy with improved accuracy from previous games.
Rockstar improved the physics engine as well. GTA 4 debuted the Euphoria engine, in which every character has lifelike movements akin to a rag doll. Its true to life, as our bodies become rag dolls when pushed aggressively. The same applies to Niko and Liberty City's inhabitants. We can say the same about combat. Thanks to Euphoria, Niko doesn't fling his body while punching and kicking. Instead, he locks on to an NPC and has a one-on-one brawl.
Given the realistic physics, the stakes are higher. Every shoot-out and driving mission will have risks. Niko's life will deplete if you aren't too careful with nearby explosives or cars in the street. So remain focused, or repeat the mission often.
GTA fans hotly debate the driving mechanic in the game, many of them disapproving of it. And no, I won't say the driving feels realistic. Instead, the driving feels like Gran Turismo or Need for Speed, making it the best in the series to my way of thinking. Every car has the weight and control of a racing game. Like in racers, the brake becomes your friend, and you can use it to your full advantage.
To Live and Die in Liberty City
GTA's jump to high definition went well. Rockstar backtracked from the arcade aesthetic of the early 3D era to craft a realistic open world. Gamers and fans couldn't put Grand Theft Auto 4 down, given its intense story and gameplay. It reshaped the open-world landscape, as every title wanted GTA 4's gameplay. This is what GTA 4 feels like. This is the victory we longed for. With GTA 6 on the way, let's hope that Rockstar can use GTA 4's mechanics and put them in GTA 6. Until then, however, we'll always have GTA 4 to explore.
Comments
Sign in or become a SUPERJUMP member to join the conversation.