The Indie Game Renaissance
The future of the indie game market looks bright thanks to the wealth of resources available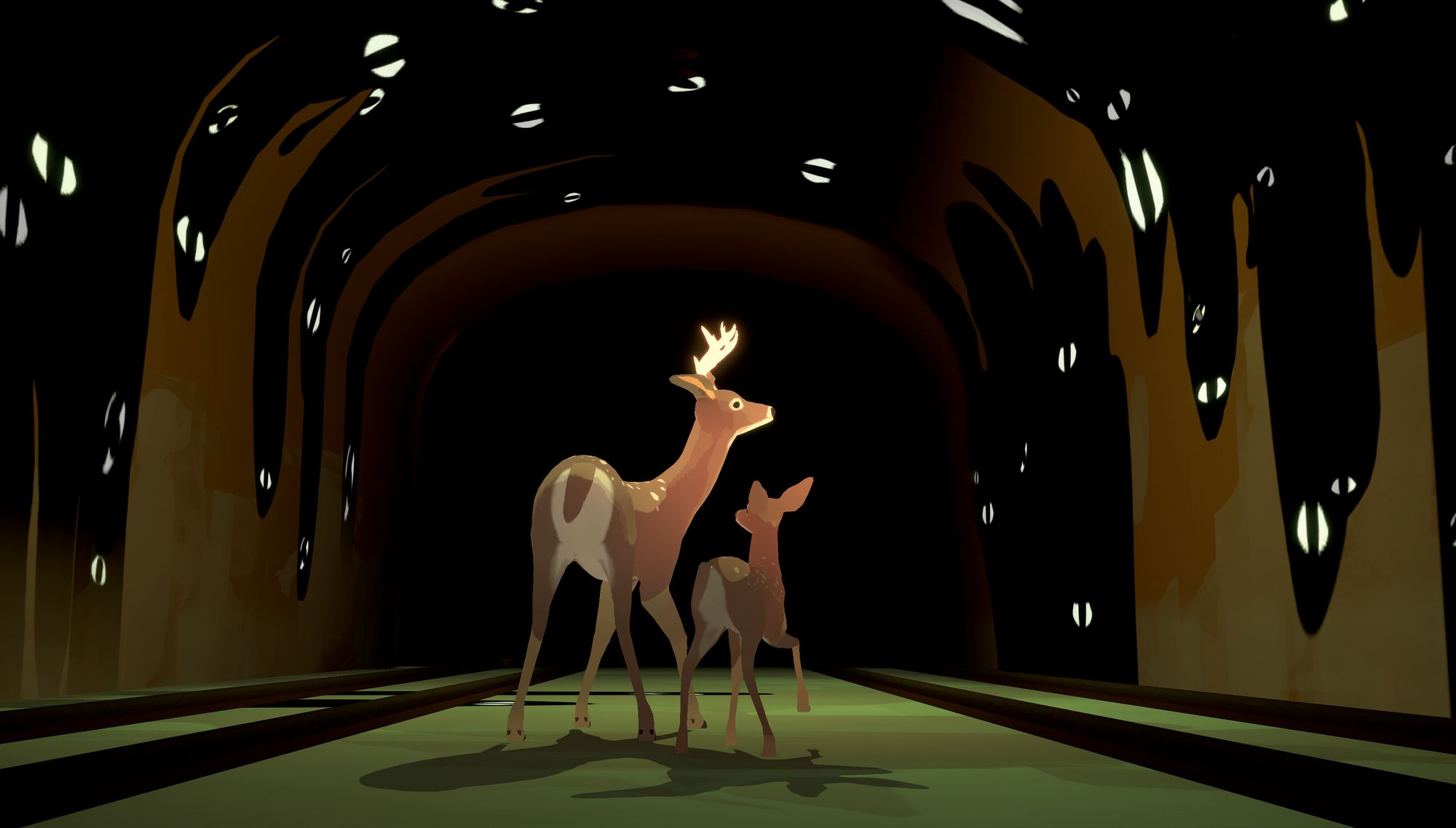 Today, the internet is as powerful as ever in keeping people connected and equipped with the latest innovative software to build fun things. Without any doubt, a generation deeply passionate about gaming — those who came of age with countless hours spent before digital screens or board games — is the same group propelling the indie market to even greater heights. 'Why consume when you can also produce something you're passionate about?' is a key motivator that drives all indie developers who start from the ground up.
While it isn't exactly easy to build (never mind finish) a video game, the indie market continues to impress the masses.
It's hard to quantify the exact market size to sub-ten accuracy since so many indie developers hide their profits or complicate their earnings. However, we can pull some data from Fungies.io and Newzoo (a market research firm), which estimated a $2 billion USD market of indie games in 2020. When we factor in a compounded annual growth rate (CAGR) of 7% between 2020 and 2023 (assuming a compounding frequency of 1), the result is a market estimate of $2.45 billion USD in 2023, marking an indisputable all-time high achievement.
Yet, the revenue and valuations are not the only factors to consider since we are all aware that the data can be biased. Some indie studios are immensely successful, while the majority are unfairly scraping by. In a blog from last year, Game Developer reported that 44,000 game developers had released at least one game on Steam. However, 34,000 of them had earned less than $10,000 USD in total revenue. Based on this 2022 survey by Video Game Insight, the data is clear.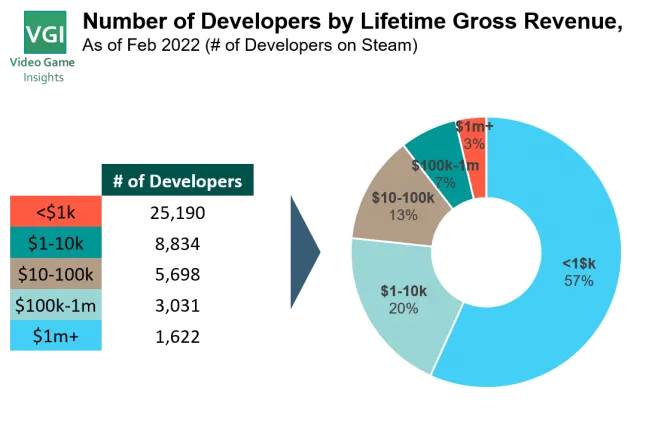 So despite the struggle for success, more and more indie developers find the learning curve to game development has been dwindling as the years go by. In simple words: building and releasing a game has become less difficult.
We can break this down into three factors:
1) Learning Resources
It's true: game development resources have become abundant and perhaps even saturated.
Aspiring game designers and programmers are no longer saddled with the traditional college-provided education with jaw-dropping tuition fees. Across the board, the industry now provides loads of valuable online learning resources in case one lacks the financial means to undertake a more formal education.
The gaming industry's giants and leading players have joined this movement. Game engines like Unity are offering a wealth of educational resources for their platforms, and content platforms like Udemy and even YouTube now house tens of thousands of high-quality tutorials. Learning has never been more accessible.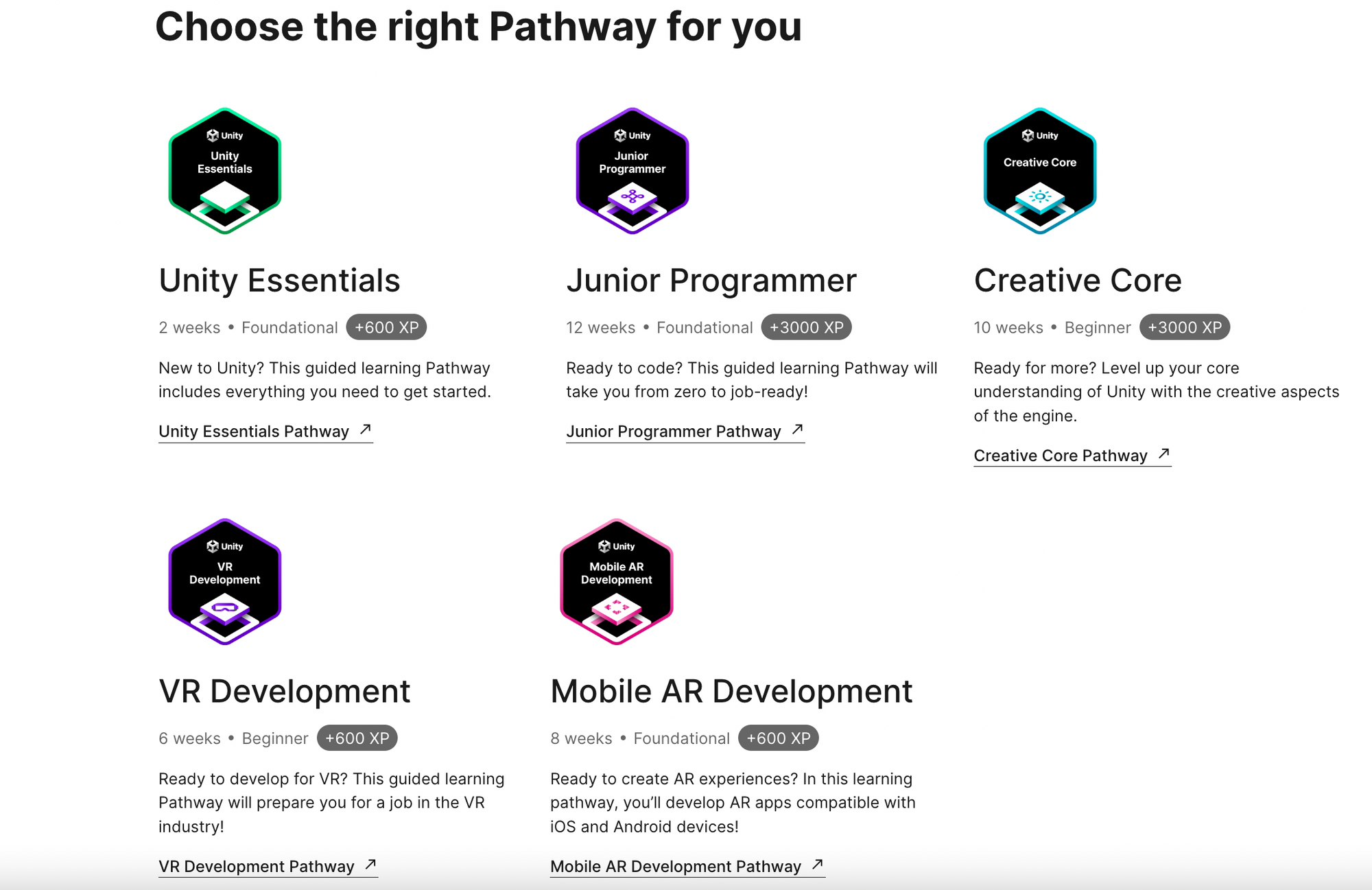 The impact of this is already felt ubiquitously: a rise of indie developers taking on expansive projects with little-to-zero funding. According to Indie Bandits' survey, 69% of developers start without a budget and 77.7% have no formal education in game development. Wild stuff.
While it's no question that the learning curve for game development and design has gotten smaller than ever, indie game studios should remain vigilant in their pursuit of success. The data above demonstrates that a larger indie development community doesn't always result in increased profits for all. As we see more tailored resources become available for the masses, the indie industry could grow even more competitive than it already is — and the quality and demand for one's game is still what matters most.
Those with a more foundational education in game development may still have a higher chance of producing a high-quality game, but the gap is most definitely narrowing.
2) Availability of Game Assets
It's no surprise that a plethora of free or cheap assets are scattered across the web for any game developer to experiment with. Just peek at itch.io asset store: almost 50k cheap assets to choose from (with over 25k free), while the Unity Game Asset Store also boasts almost 50k 3D assets, and over 10k 2D assets.  
Before open-source gaming became a thing, assets were more or less scarce, and designated artists were expensive to hire to produce high-quality designs. An indie team would have to conceptualize the assets they would need for their first version of the game, hire an artist, and then experiment and re-iterate accordingly. There are other things to worry about, such as asset-management systems and texturing. This entire process was time and money-consuming, though usually worth it.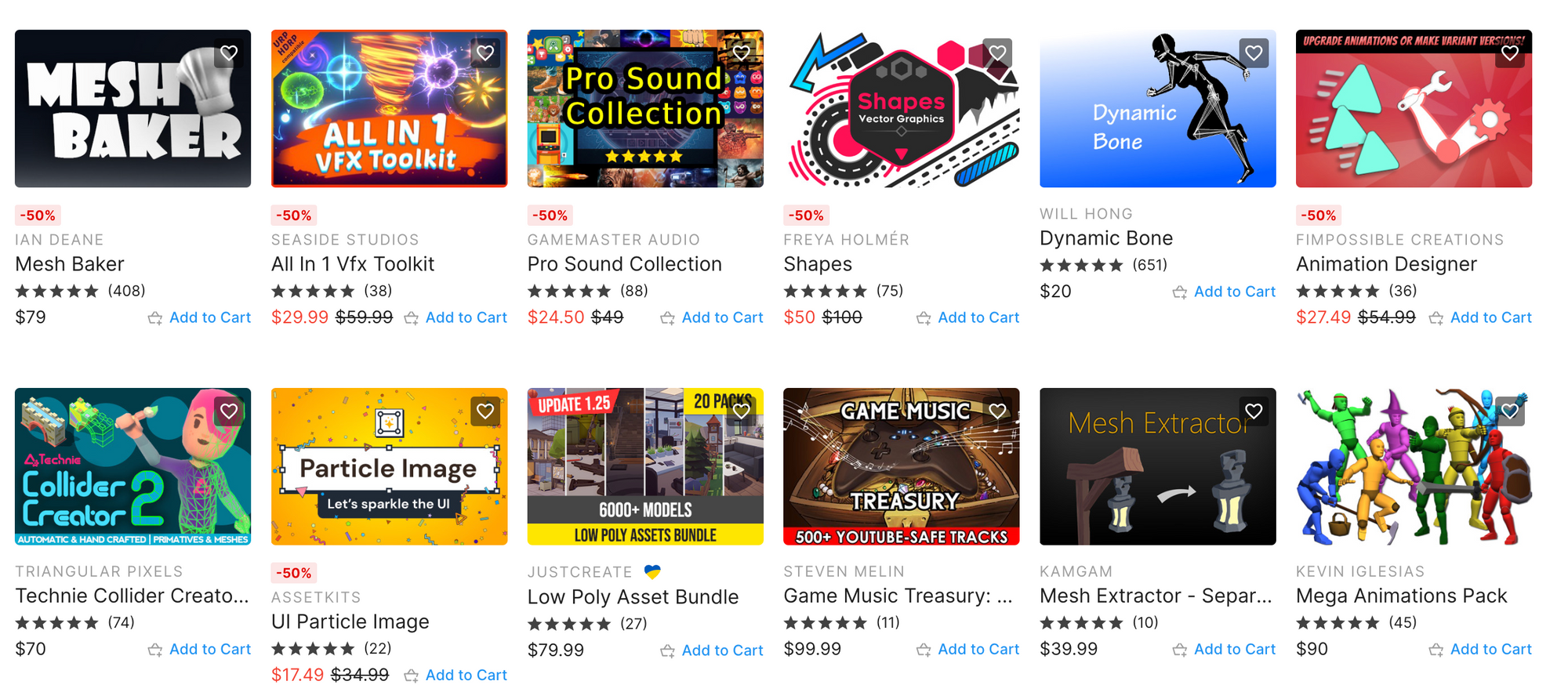 Today, there's a higher chance a studio with no existing assets can still succeed thanks to the shiny repository of assets online for anyone to use. Be it 2D, 3D, fonts, icons, backgrounds, sprites, audio, or other items, ease of access has made it easier for any team to get the ground running.
The rise of AI-driven game assets is becoming even more prominent on the horizon. This avenue provides indie studios with a new and fearsome way to gain the exact assets they have envisioned, without the trouble of sifting through a crowded store. Start-ups such as Scenario are also taking advantage of this potential – raising $6 million USD for AI-generated assets that can be trained based on a team's specific game style.
It's hard to predict what the future of game assets will be, but we can all agree that the barrier to asset ownership has never felt thinner.
3) Prototyping Rather Than a "Waterfall" Approach
Game development has long been known as a "high risk, high reward" undertaking. To even produce a sufficient demo, an indie team has to gather the right resources, program the main game mechanics, and have at least one playable level ready.
This makes most studios waterfall-based, as opposed to a "scrum" approach adopted by most software companies, where it's easier to pivot or change details midway into a project. Even more so is the idea of "failing fast," a method of building quick prototypes to test out different product ideas until one proves to be a money-grabbing winner. Almost everyone in the tech industry now adopts this process in some shape or form.
However, within the context of a video game project, it's hard to make flexible pivots or fail fast. The initial deliverable must embody a substantial portion of the game since it must be in a playable and functional state to attract potential publishers. Without a high-value, playable game, it risks becoming overlooked. Profits are important to keep in mind when collaborating with a publisher who has a stake in the project.
This is where the future of AI and the vast new technologies on the horizon will make it easier for indie developers to test new ideas and concepts more rapidly.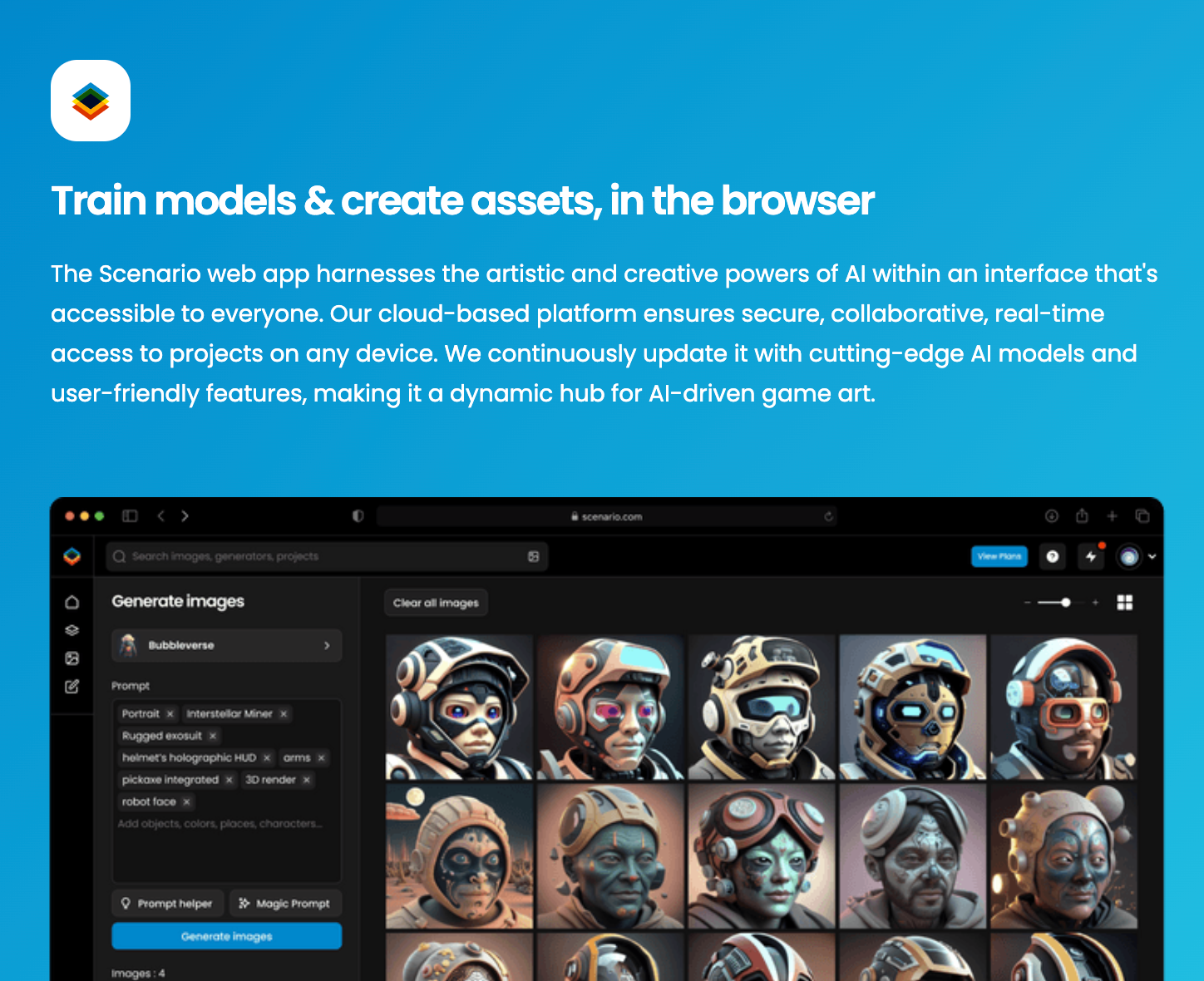 Generative game assets, thanks to AI, have already propelled game development into a faster process, while a growing goldmine of open-source tools and code can make it easier to get an idea off the ground. Prototypes of games, such as single-level demos, small sections of an enormous world, or even just a small concept design, will hopefully be positively affected. The time and effort to create such results will definitely be shortened, but will all of this make it easier for developers to earn money too? Only time will tell.
Final Thoughts
Of course, with all being said, an easier barrier to entry may flood the gates; more and more indie teams will join the fray, seeking to build their dream game.
I have faith that we'll see a higher volume of indie games, such that certain niches will be filled and there will be something perfect for everyone willing to play. It'll help boost the market valuation further, but it doesn't guarantee to narrow the profit discrepancy that we've been suffering from for years. Yet we should all be excited to embrace the new era of AI-enabled game design and to foster an ever-growing community of passionate indie developers ready to chase their dreams until the end of time.
Comments
Sign in or become a SUPERJUMP member to join the conversation.