On Bipedal Pigs and Bad Piggies 2 With Rovio's Art Director
We chat with Michel Strömbeck at IGDC 2022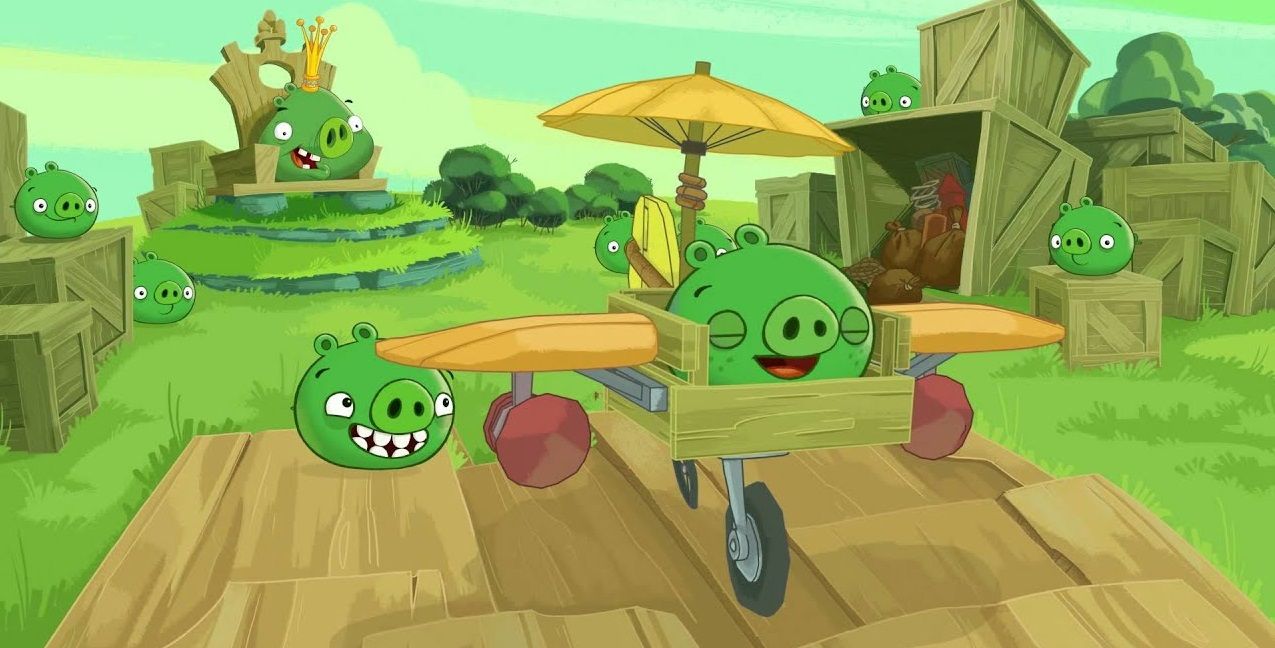 Over a decade and billions of downloads later, Rovio's entry into the mobile gaming space has evolved into a cultural phenomenon. Angry Birds branched out into TV series, merchandise, and even film. But it all started with one deranged bird.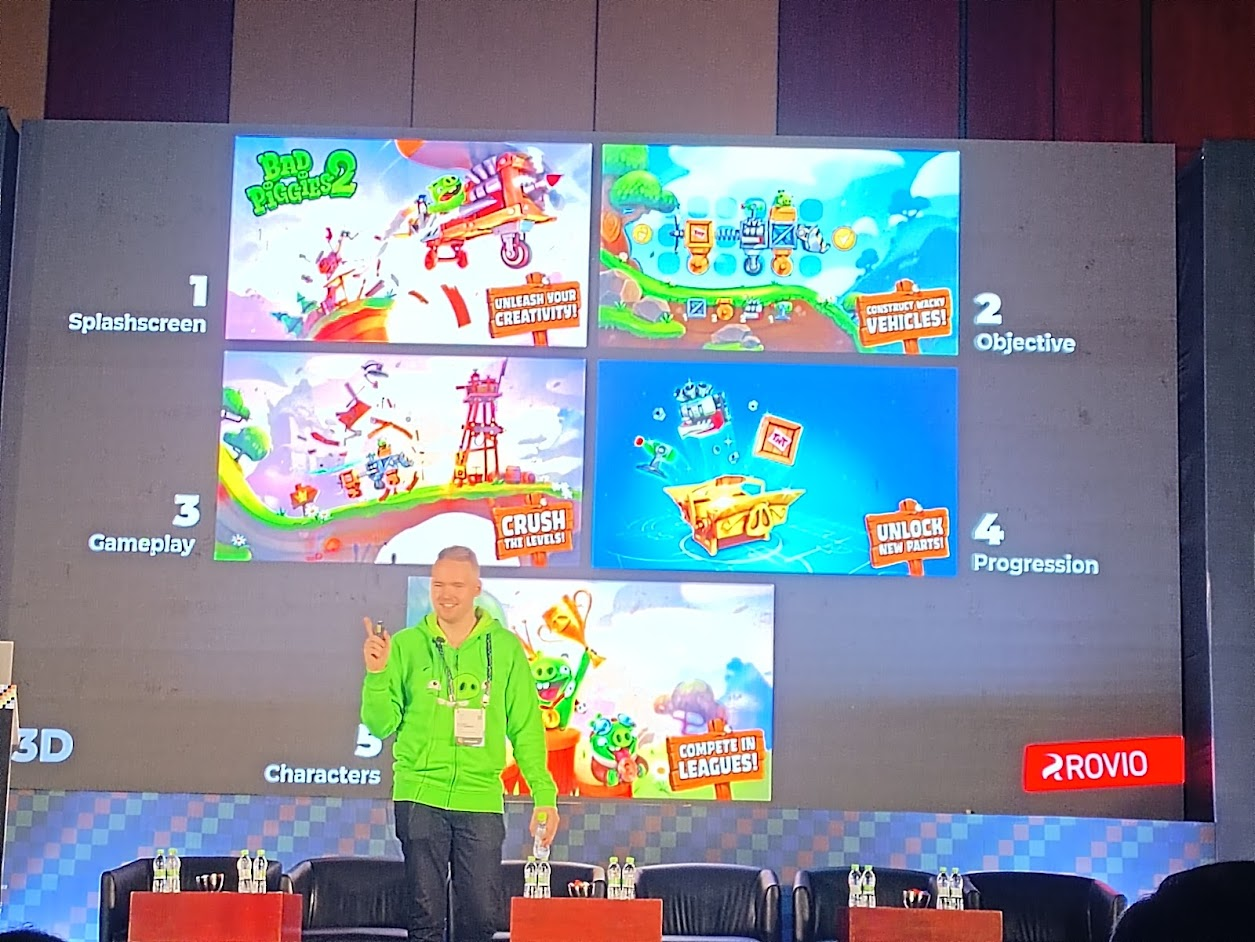 Its simple yet nuanced gameplay mechanics had the entire world's attention back in their heyday. After 51 games that failed to deliver, bankruptcy stared Rovio in the face back in 2009. In desperation, they went back to the drawing board. Game designer Jaakko Iisalo worked on a sketch of a bird, one with a nasty disposition. And the rest is history.
We got to speak with Michel Strömbeck, Art Director at Rovio, after his session at IGDC 2022. He went deep into the development of Bad Piggies 2, a game recently announced by Rovio. Michel discussed how the art team considered multiple approaches and how feedback shaped the art style of the upcoming title. His session on marketability testing included bipedal pigs, a first for the games.
SUPERJUMP
Tell us a little bit about your journey and work.
MICHEL
Well, it started 12 years ago. I didn't know what I wanted to do. I was actually studying programming before going to university. And I tried out 3D and was like "You can get paid for this?" That was awesome and I needed to do this. And then I went off to university. I landed a job in the Facebook market, more like the mobile market of the times. I've been continuing to work on mobile games. I worked on multiple IPs but I also took a detour to work on AAA titles. That was fun as well but I eventually came back to mobile.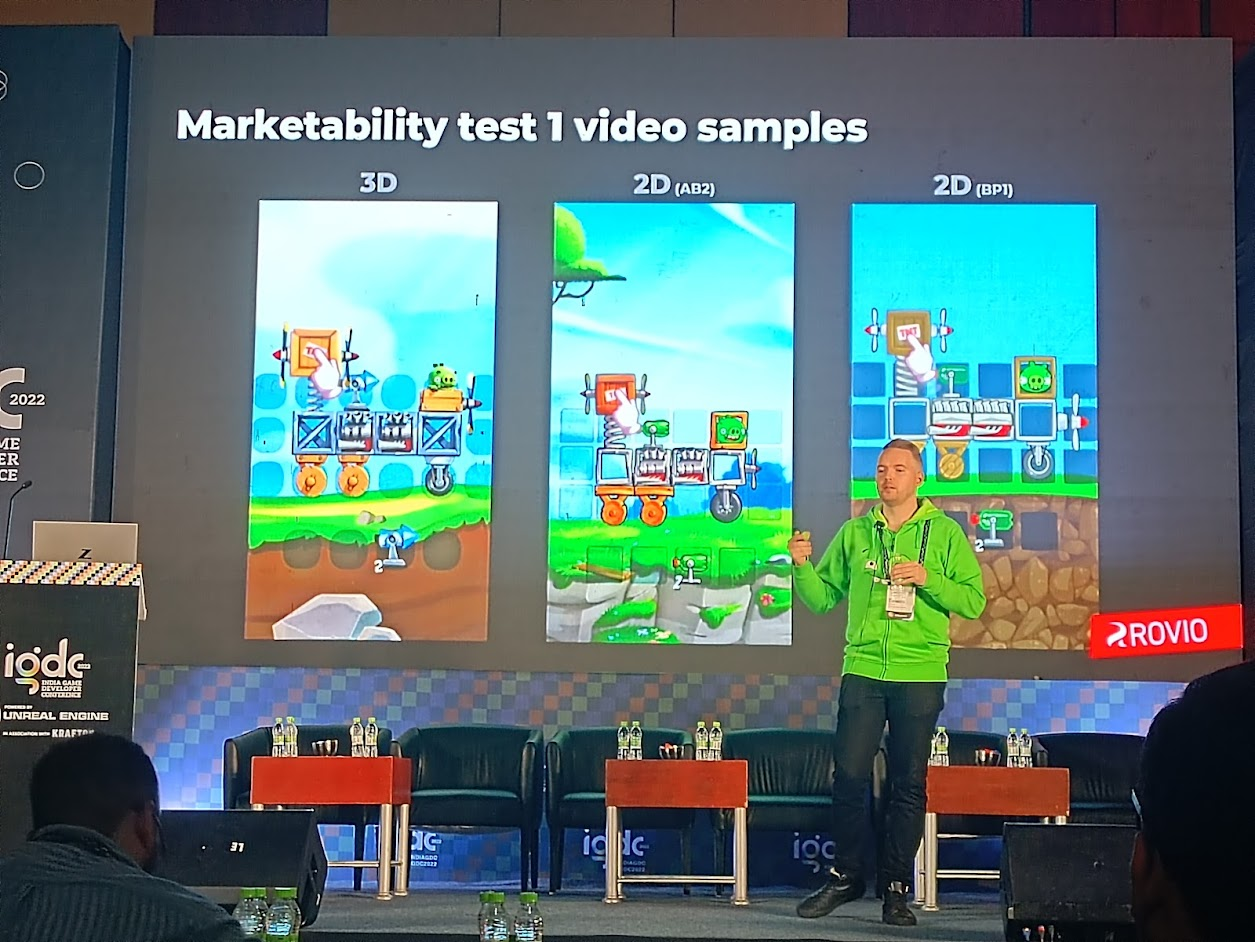 SUPERJUMP
Angry Birds is pretty much a legacy IP at this point, with years of video games under its belt. What principles guide your work as you build the next entries in the franchise?
MICHEL
Great question. I think it's about respecting the brand and really respecting the audience that loves the brand. You have to understand why they love the brand. And then you can expand from there. Personally, storytelling and forming a visual connection are very important. It's about layers.
Make things even more interesting by adding layers to an established concept. The art direction from ten years ago? Expand on that. Make the buildings and characters even more appealing to players. Always fine-tune the quality to be on top of the brand. And don't hold anything dear, especially as an artist. But if it's important to the audience, keep it but show them how you can build on it.
SUPERJUMP
What can you tell us about the new games Rovio announced recently?
MICHEL
I'm currently working on Bad Piggies 2. We're currently expanding its world as artists and focusing on what we want to do with the IP for our games from an art perspective. I think you will like what you see. I can't share too many details but I think the fans will love it.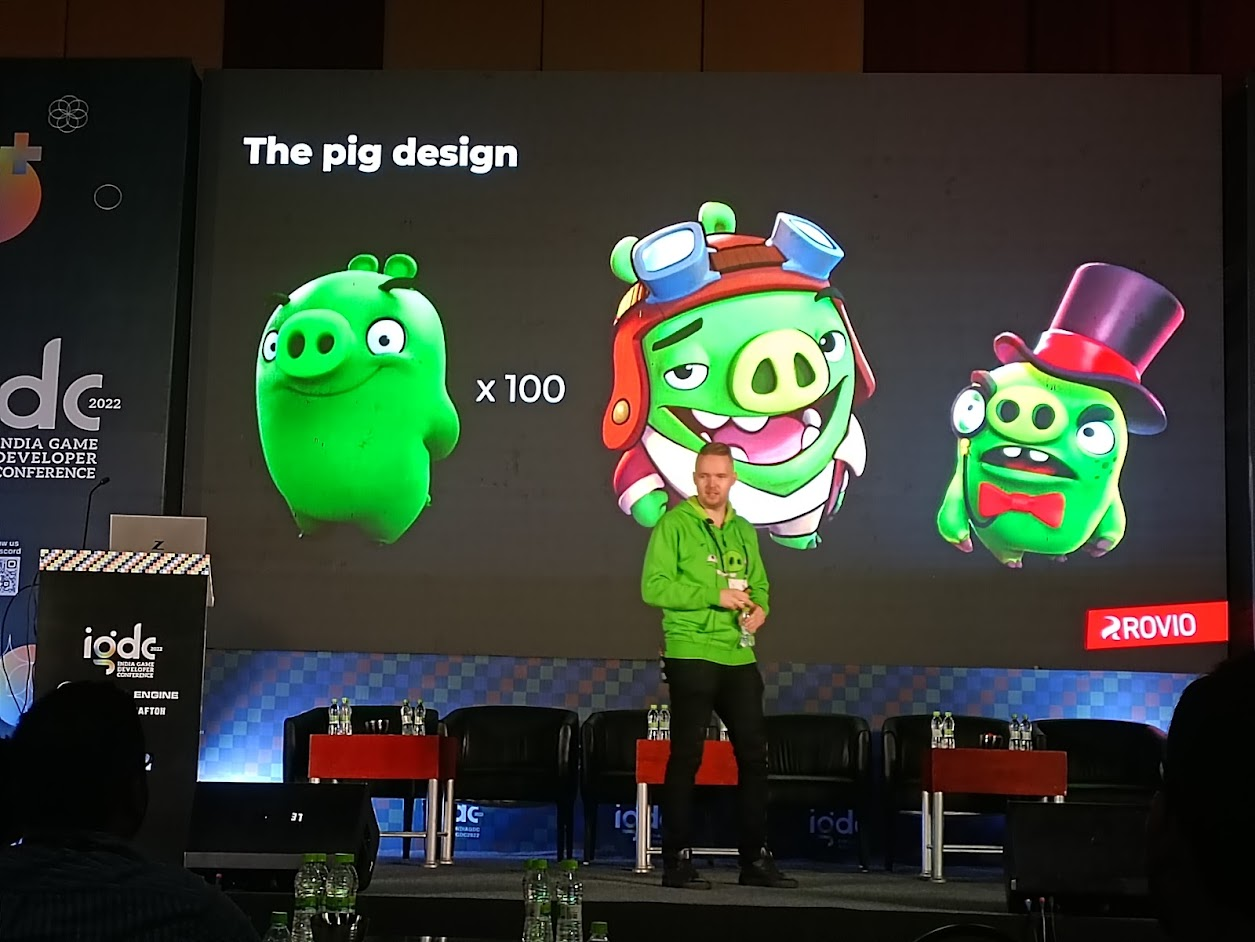 SUPERJUMP
During your session on marketability testing at Rovio, you mentioned bipedal piggies. I found the idea rather interesting. Has the team come to a consensus regarding implementing it in Bad Piggies 2?
MICHEL
Yes, we have. It's something we're exploring. You never know how things will end up at launch though. We could make the pigs round. It's always revertible if it doesn't align with our goals. But we're looking into it because it's easier to customize and lets the piggies be more expressive. That applies to both your character and the NPC pigs you'll encounter along the way.
SUPERJUMP
What is that one question you've always wanted to answer in an interview?
MICHEL
I love it when people ask me about my preferences when it comes to gaming. I'm pretty much the opposite in terms of who Rovio's games are geared towards. I love deeply challenging games that put your mechanical skills to the test. That's why I mentioned personal bias during my talk. It's something you should be aware of.

SUPERJUMP
As an Art Director, what advice would you like to share with those aspiring to enter the videogame industry?
MICHEL
Be determined. Never give up. Target studios that you want to work at. Do your absolute best in your first application. When you keep applying to the same studio, the system is telling them when you do that. Give it your best shot.
You should confidently be able to say that you can do what the artists at that studio are doing. And you should have a portfolio that can catch my attention as a hiring manager in five seconds. If I don't see an interesting thumbnail, I'm going to decline. It's all about capturing one's interest in the first five seconds.
SUPERJUMP
We'd like to thank Michel for generously making time for us. And best wishes to Rovio for Bad Piggies 2 and beyond.
---
Stay tuned to SUPERJUMP, we've got a whole slate of awesome interviews planned so make sure to check back regularly and keep watching our social media as well!

Comments
Sign in or become a SUPERJUMP member to join the conversation.