The 1990s was a console battlefield. Various challengers entered the fray with the hopes of glorious rewards. Some, like the PlayStation, grew into household names. Others faded into obscurity. Months after the PlayStation's release, Casio introduced the world to a new option, the Loopy. It was the only console to fully focus on female gamers.
A vision stretches into a picture
Casio, is, of course, known for its watches, calculators, and electronic instruments. In the 1990s, it also produced popular thermal printers that were popular with Japanese kids. This influenced their decision to design a console around a sticker printer.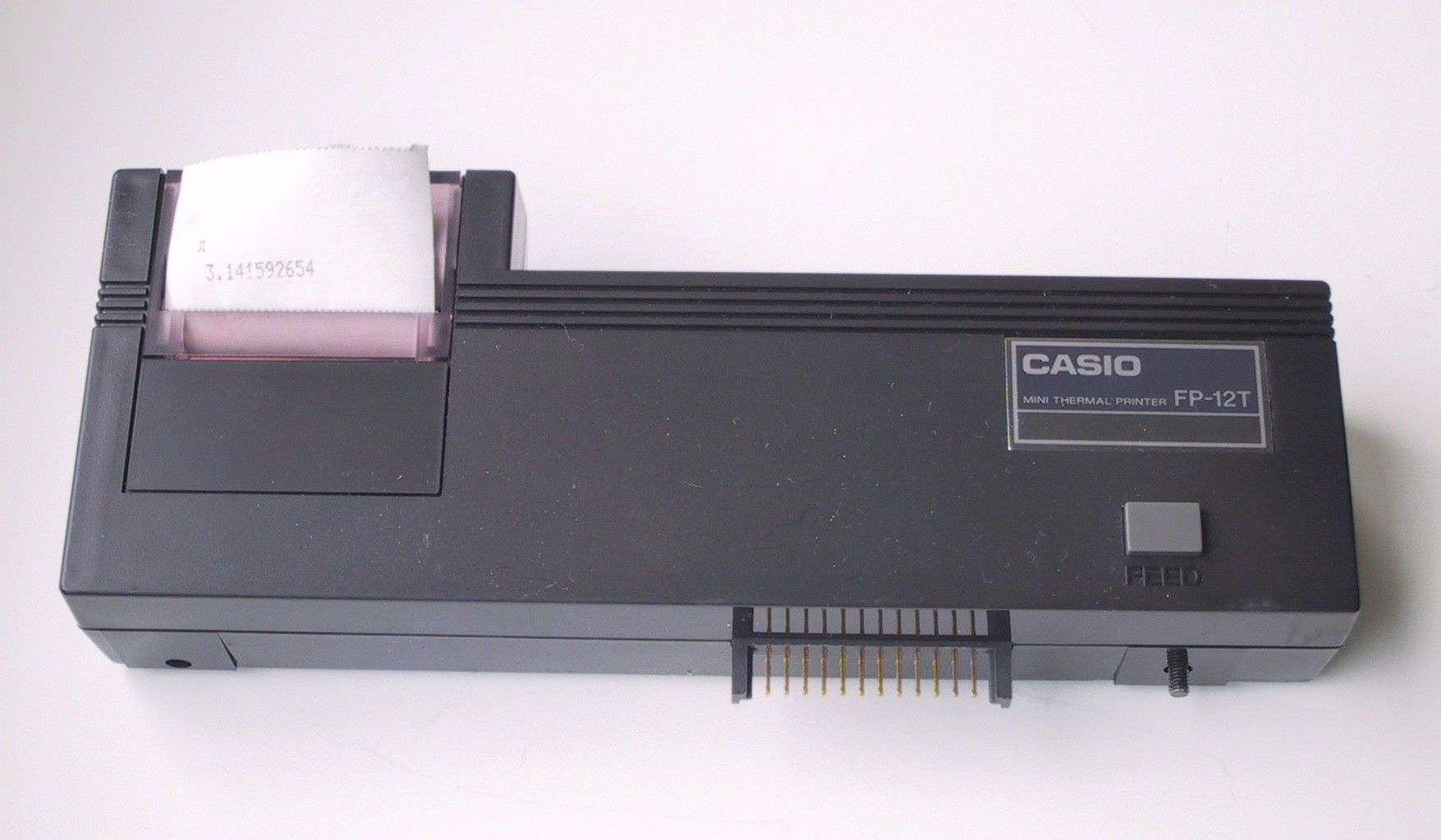 During development, female Casio employees loved designing their own stickers with the machine. The company then targeted female customers because of this enthusiasm in their own teams. They hoped that girls, an underserved consumer in the gaming space of the day, would also enjoy the product.
Casio's Loopy was part of the 5th console generation, but it differed from its brethren in various aspects. For one, the Loopy used cartridges, like the previous generation, including the Super Nintendo System. This meant that, instead of the hundreds of megabytes of CD games, Loopy's games could only consist of a couple of megabytes. All the games featured pixel art because of these size constraints.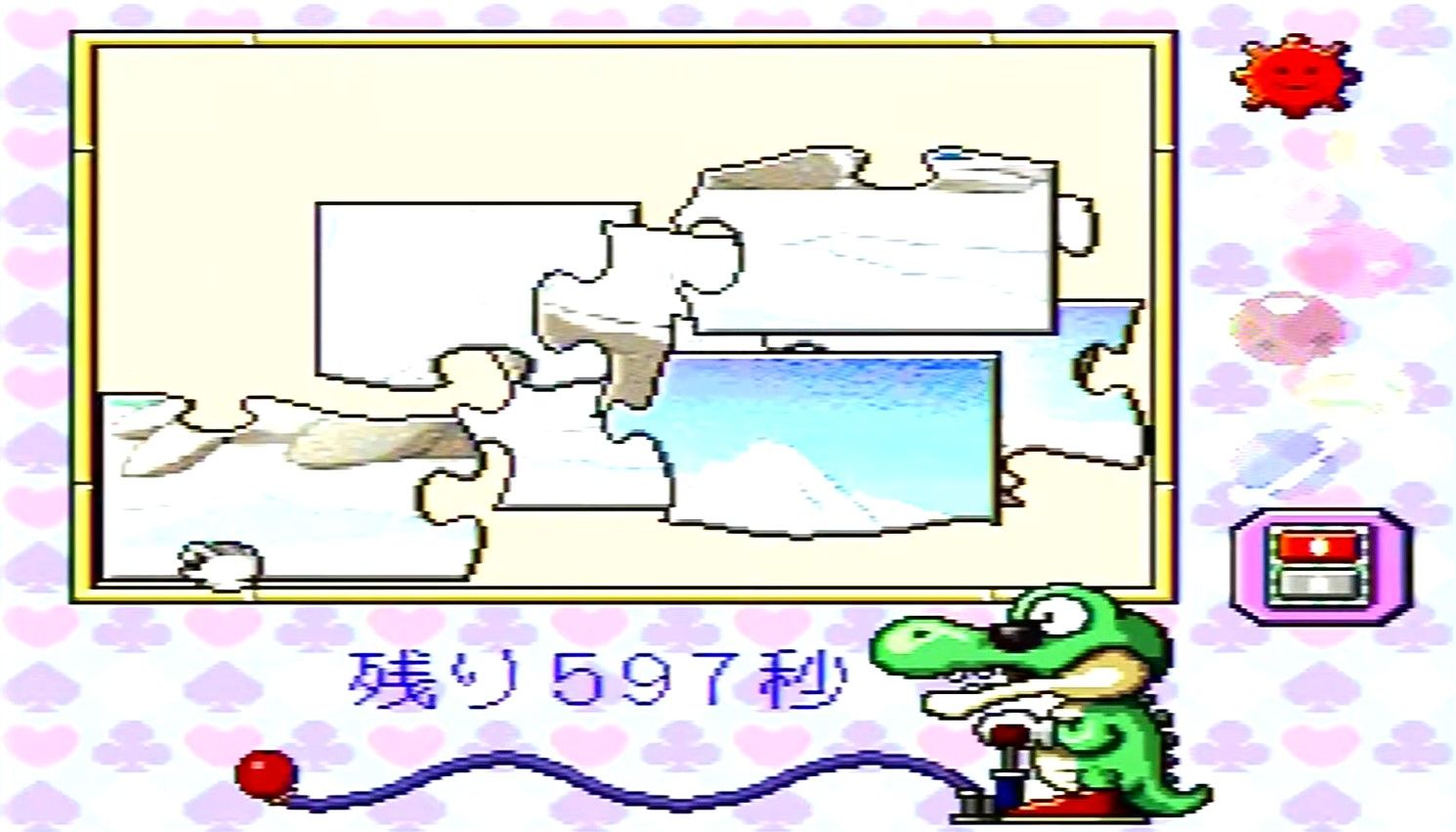 A hike into a new realm
The Loopy reached Japanese consumers in October 1995. The console cost 25,000 yen, which undercut the 37,000 yen price of the PlayStation. Its games cost approximately 7000 yen per copy.
At launch, there were 6 games available for the Loopy: Animeland, Dream Change: Kokin-chan's Fashion Party, Bow-wow Puppy Love Story, Portrait Artist, HARIHARI Seal Paradise, and Magical Shop. Kenji Terada, a scenario writer of the first three Final Fantasy titles, worked on the story of Bow-wow Puppy Love Story, a game that sees a girl and her dog go on surreal adventures.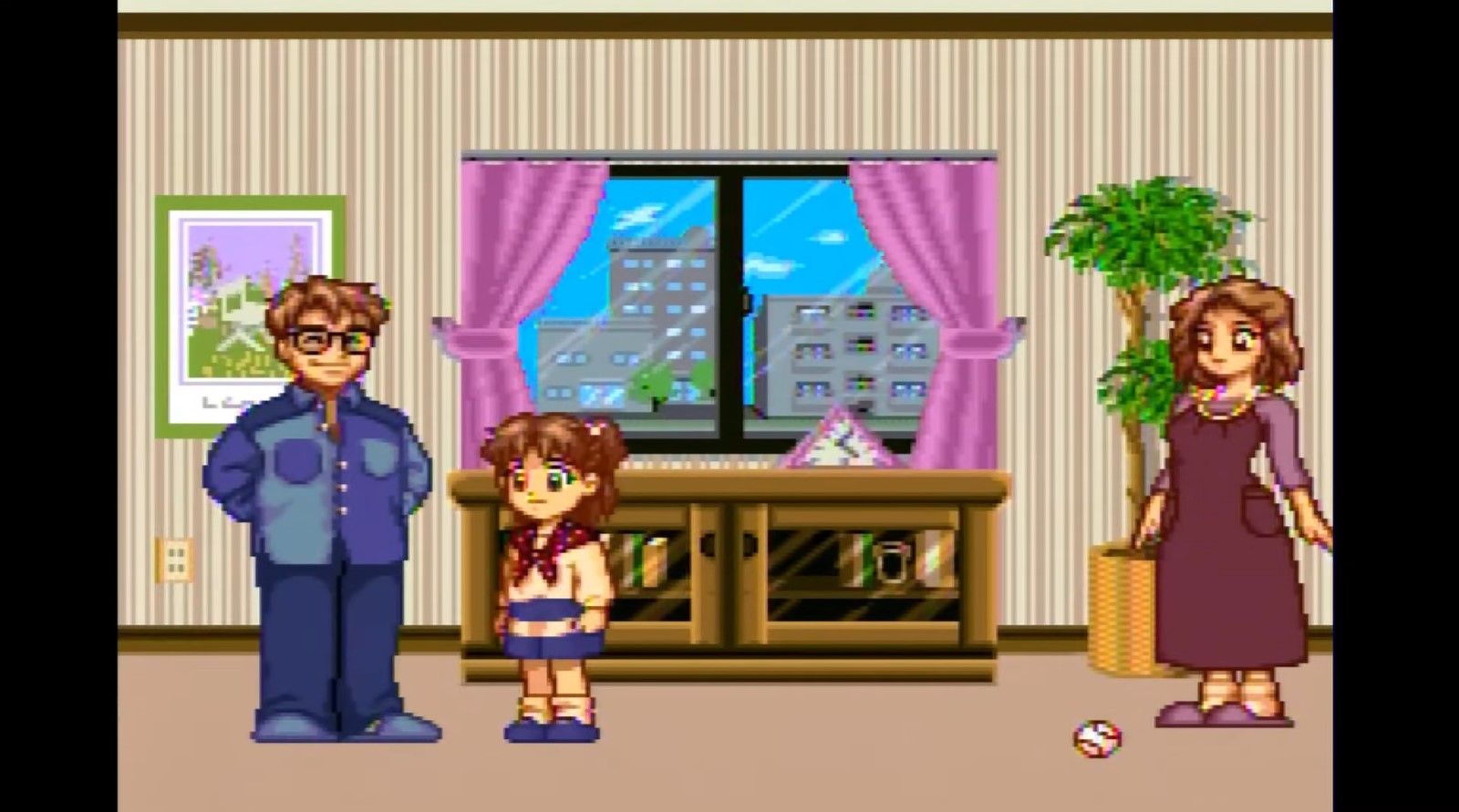 Sticker printing was a central feature in most of the games. The console's built-in thermal printer could produce high-quality colour stickers. Animeland and Dream Change, for example, allowed a player to design characters with different art assets.
A physical add-on for the Loopy, Magical Shop was a capture machine that could link with other devices like a VCR, to send images to the console, so that a user could edit these pictures. It was also possible to print these original images. Unfortunately, the console could not share these images with others on the internet. Despite its features, Magical Shop wasn't popular because it was so expensive, at close to 15,000 yen.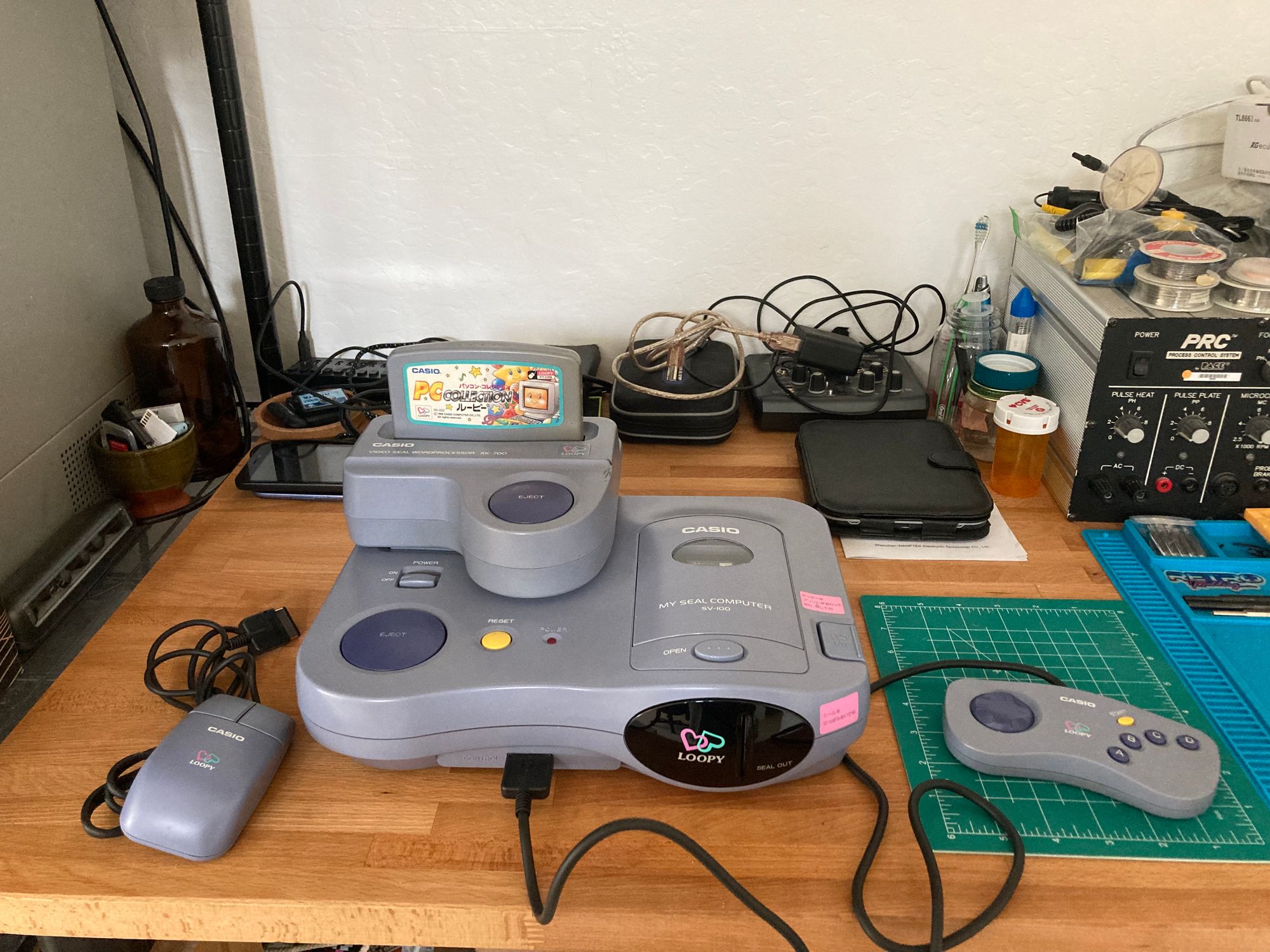 Hands grasp hopes
While the Loopy hit shelves, the gaming world witnessed change. Other 5th-generation consoles allowed players to experience three-dimensional gaming realms because of their increased power and storage capacity. This new frontier became the new craze. Public reactions to the Loopy were still positive, despite its divergence from the new norm. Hidekazu Tanaka, Casio's sales head, described the 1995 Christmas season:
Kids wanting their own stickers made large queues at the stores. They had to tell the kids 'one sticker each' because the line was so long.
Casio expected to produce around 200,000 Loopy units in 1995. In all probability, the total sales that year were far from that number. In 1996, Casio pushed an ad campaign, featuring the teenage actress Kanako Enomoto, to bolster sales.
Colours bloom in a garden
There was a slow trickle of new titles that explored the sticker printing concept after its launch. In 1996, there were 4 new games: Computer Collection, Little Romance, Lupiton's Wonder Palette, and I Want a Room in Loopy Town.
As the name suggests, Little Romance was a dating sim. What set it apart was the player's ability to create their own manga with the game's assets, which used the art of Ai Morinaga. It also included drawing lessons for novices. Little Romance, like many other new games, was compatible with the Loopy mouse, which Casio sold as a separate peripheral.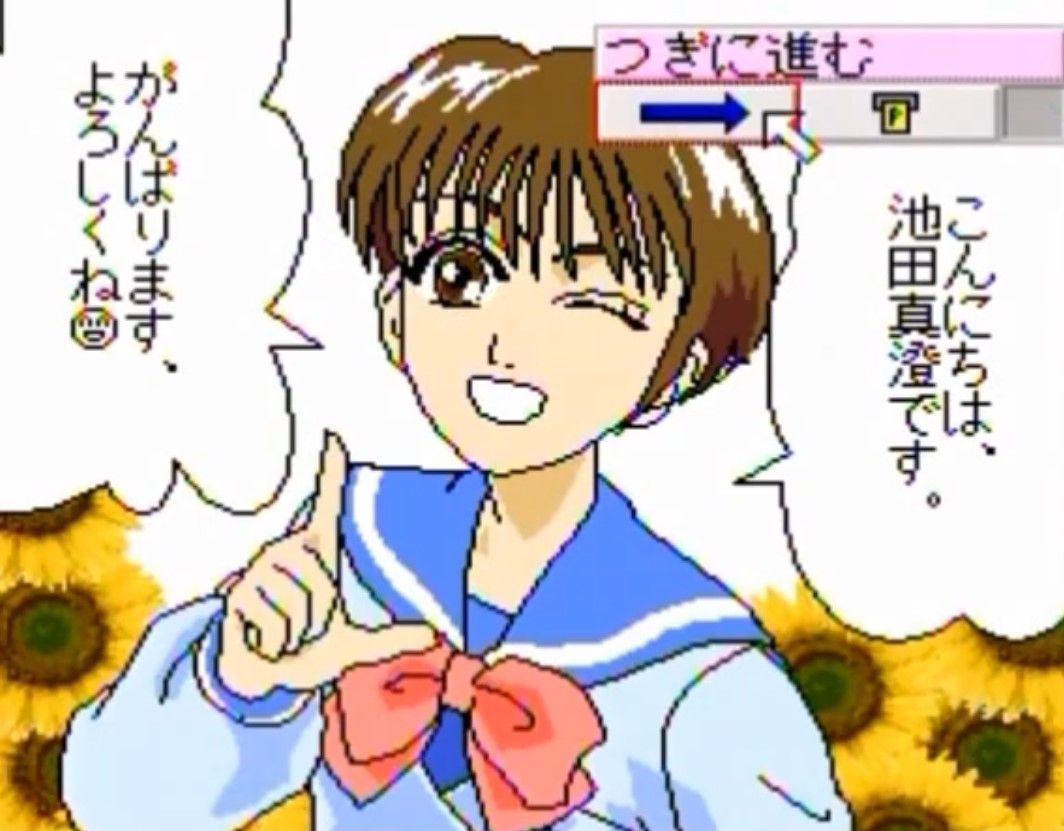 Kenji Terada worked on another Loopy title: I Want a Room in Loopy Town. This was a relaxed simulation game, where the player works in a shop in a colourful town, interacts with its inhabitants, and decorates their in-game room. This formula is reminiscent of Animal Crossing, which would be released about 5 years after I Want a Room in Loopy Town.
Refraction of hopes
Casio ended console production in 1996, just a year after its release. Only one Loopy game, Chakra-kun's Charm Paradise, saw the light of day in 1997. A manga, Magic Cat Chakra-kun, was the source material for this game, which featured fortune-telling and puzzles.  The new venture into the console market ended while many units still sat on store shelves.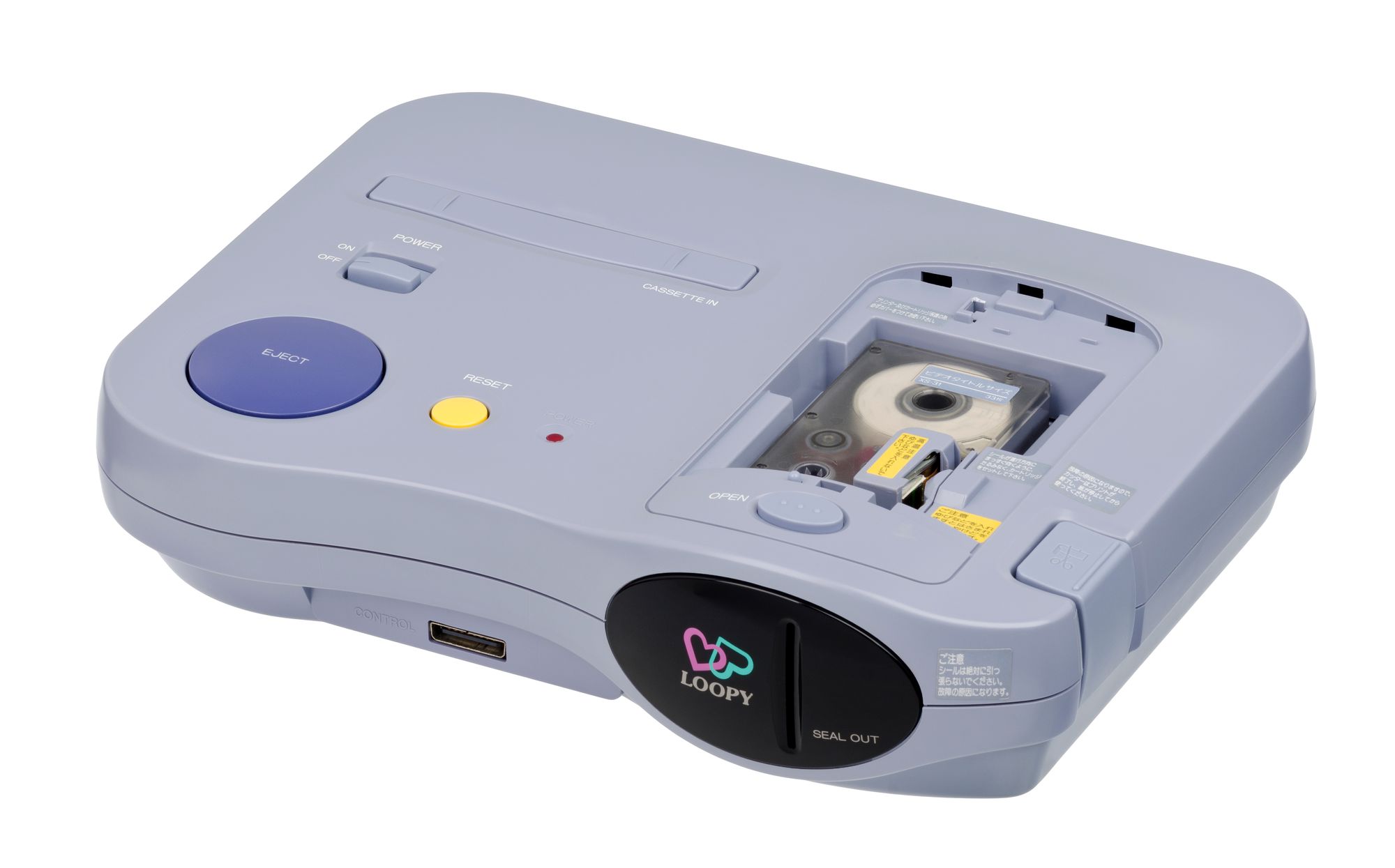 The Casio Loopy's novelty factor drew many curious eyes. Still, most of its games did not convince consumers to commit to the system, especially as many competitors vied for their attention. Its best-selling title, Bow-wow Puppy Love Story, diverged from the sticker edit formula, but too many other games provided similar experiences. Loopy's sales were also hurt by having just one controller port, a design choice that limited the social aspect of the playing experience.
Casio never produced another console. The world outside of Japan never saw the Loopy during its heyday, but now retro enthusiasts from around the world hunt for the console. To many, the Casio Loopy is a reminder of a time when designers could create off-the-wall consoles to bring something different to the world.
Comments
Sign in or become a SUPERJUMP member to join the conversation.