Defining Real-Time Strategy With Petroglyph Games
A lifetime of designing industry-leading RTS games for everyone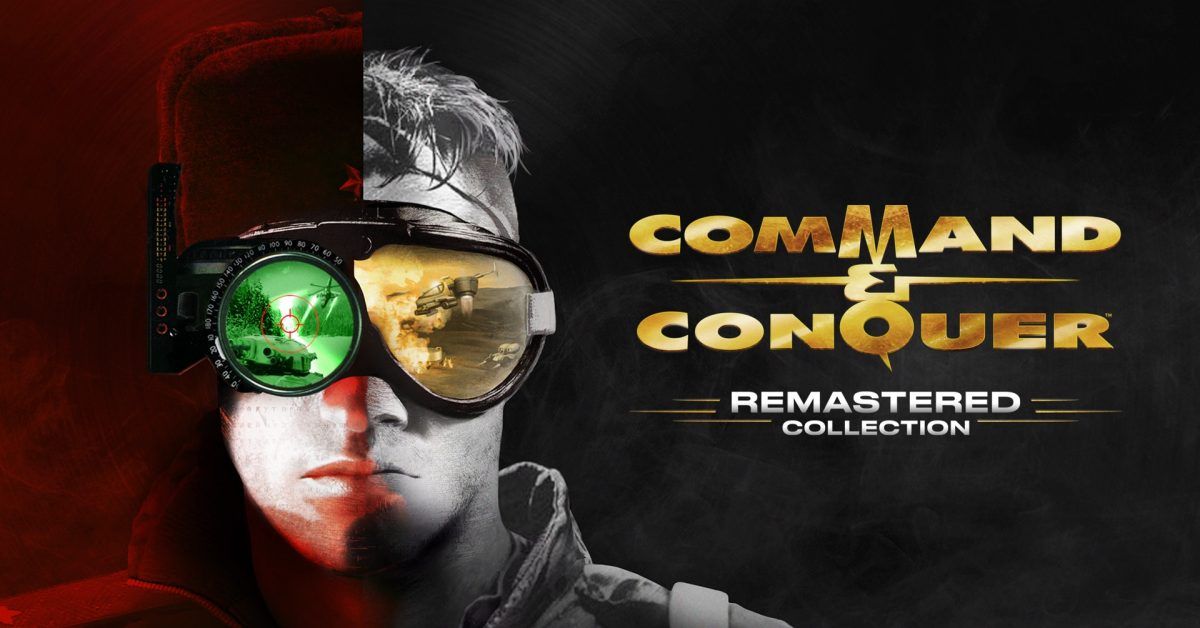 Ask any devotee of the Real-Time Strategy (RTS) genre what game they credit for their love affair and you will likely hear Command & Conquer somewhere in the answer. Created in 1995 by Westwood Studios, it is widely credited as one of the first, and best, examples of modern RTS gaming. As with many games in the genre that owe their DNA to Westwood's creation, it was easy to pick up but impossible to put down, combining a wide array of exciting units and technology with relatively simple tactical models.
After releasing more than a dozen expansions and sequels, in 2003 some of Westwood's developers broke away to form their own studio, Petroglyph Games. Among them was Joe Bostic, one of three developers credited with imagining and creating the universe in which the Command & Conquer games exist. Since the studio's founding, they have crafted nearly a dozen new titles, all with the RTS genre at heart but with inspirations ranging from Conan the Barbarian to Star Wars and many more, across multiple consoles and PC.
Within that catalog of creations is the 8-bit series, designed with a retro aesthetic and an eye towards gameplay that anyone could learn and enjoy, regardless of their history with the genre. We asked Joe about designing those games, a bit about their recently released remaster of the classic Command & Conquer, and also their upcoming hybrid-FPS game Earthbreakers. Special thanks to Ted Morris for facilitating this interview despite the craziness of the COVID summer.
SUPERJUMP
I'd like to start by saying congratulations on the success of your newest title, Command & Conquer: Remastered. One of the things people seem to love about it is that so much was left just the way it was originally, including much of the control interface and the pathfinding. Was there any discussion about modernizing or updating those parts of the game, or was retaining the same overall feel and mechanics always at the center of the remaster project?
JOE BOSTIC
Early on we discussed just how faithful the remastered games would be. We eventually decided that we were going to make a "remaster" rather than a "remake". The goal was to preserve as much of the original gameplay as possible so that players would feel like they were reliving the original games but in glorious HD quality. There were a few things we ended up changing to bring the remasters up to modern standards. The biggest change, other than the complete redo of the art, was altering the user interface (sidebar) so that more build options would be visible at the same time. We also added other improvements around the multiplayer aspects. If an aspect of the game didn't affect gameplay but could use improvement using modern networking and screen resolution, then it was a candidate for adding to the remaster. Our goal was to keep the core game the same, such that if a player dusted off a strategy guide for the original games, the strategies given would still be applicable.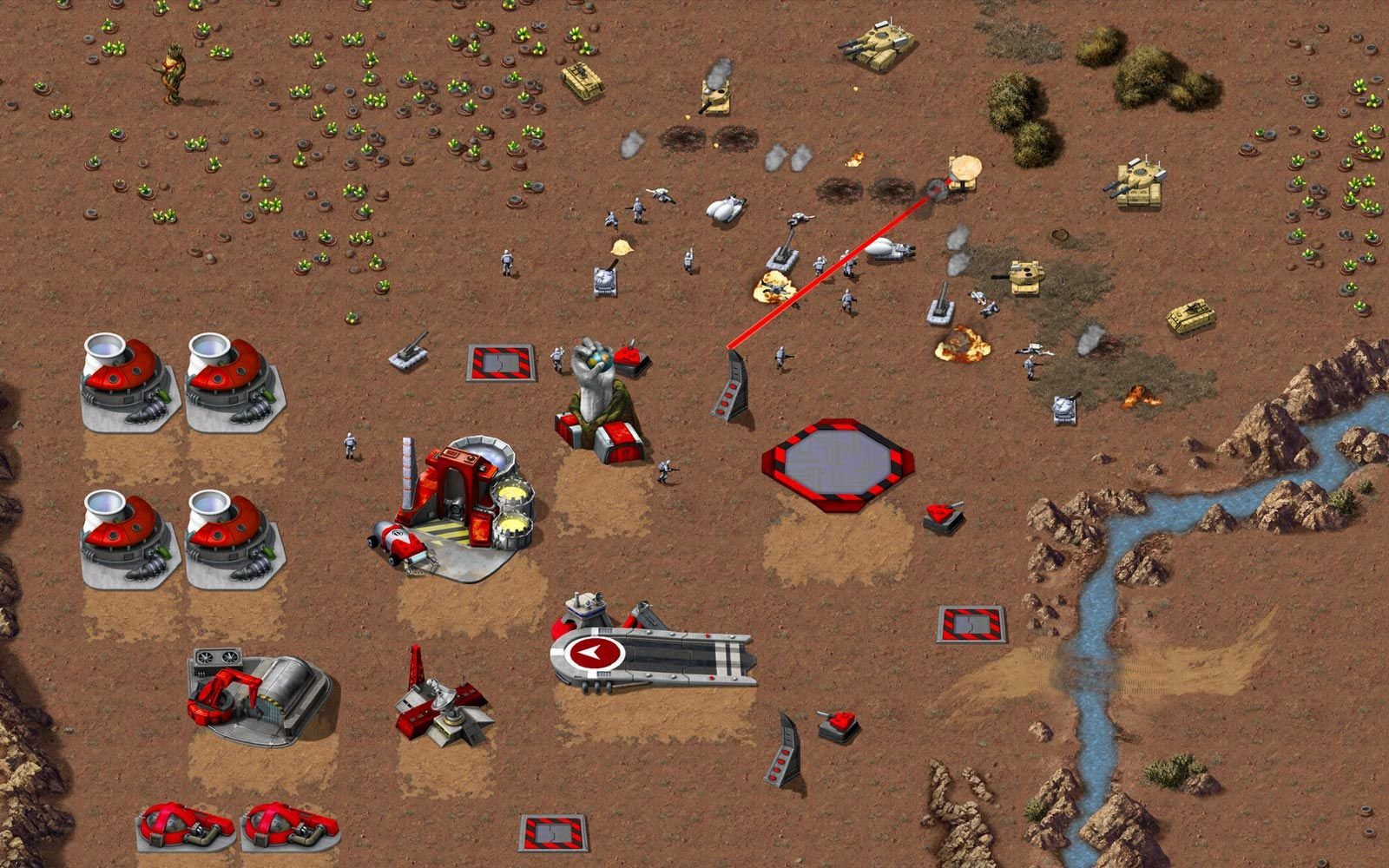 SUPERJUMP
Since the founding of Petroglyph, the studio has created a few games (Mytheon, the Graxia games) that stepped away from the deep RTS roots of the founders. Can you share if those were projects that were always on the wishlist back at Westwood but just couldn't be made until Petroglyph was founded?
JOE
Petroglyph is a small-ish studio, so we are more flexible with trying experiments in game design. In addition to the games you mentioned, Petroglyph even created a couple of board games. That is an advantage that we and other indie developers have over the major studios. Our core passion still remains centered around RTS and similar strategy gameplay though.
SUPERJUMP
One of the studio's main products has been the 8-bit series of RTS games, with Armies, Hordes, and Invaders as the three entries. These games are described, variously, as "friendly", "accessible", "easy to learn" and "great for beginners". After years of making hard-core RTS games, what was the impetus for creating these games with this focus, and has the approach worked based on what you hear from gamers?
JOE
The 8-bit series was a reaction to the direction that RTS games had been heading where the games were becoming very complex with a steep learning curve. We knew there was a desire for RTS games that harken back to the origin of the genre where gameplay was easy to grasp and the mechanics were relatively simple and easy to learn. The 8-bit series also uses a simpler art style to help with conveying the friendliness of the game design.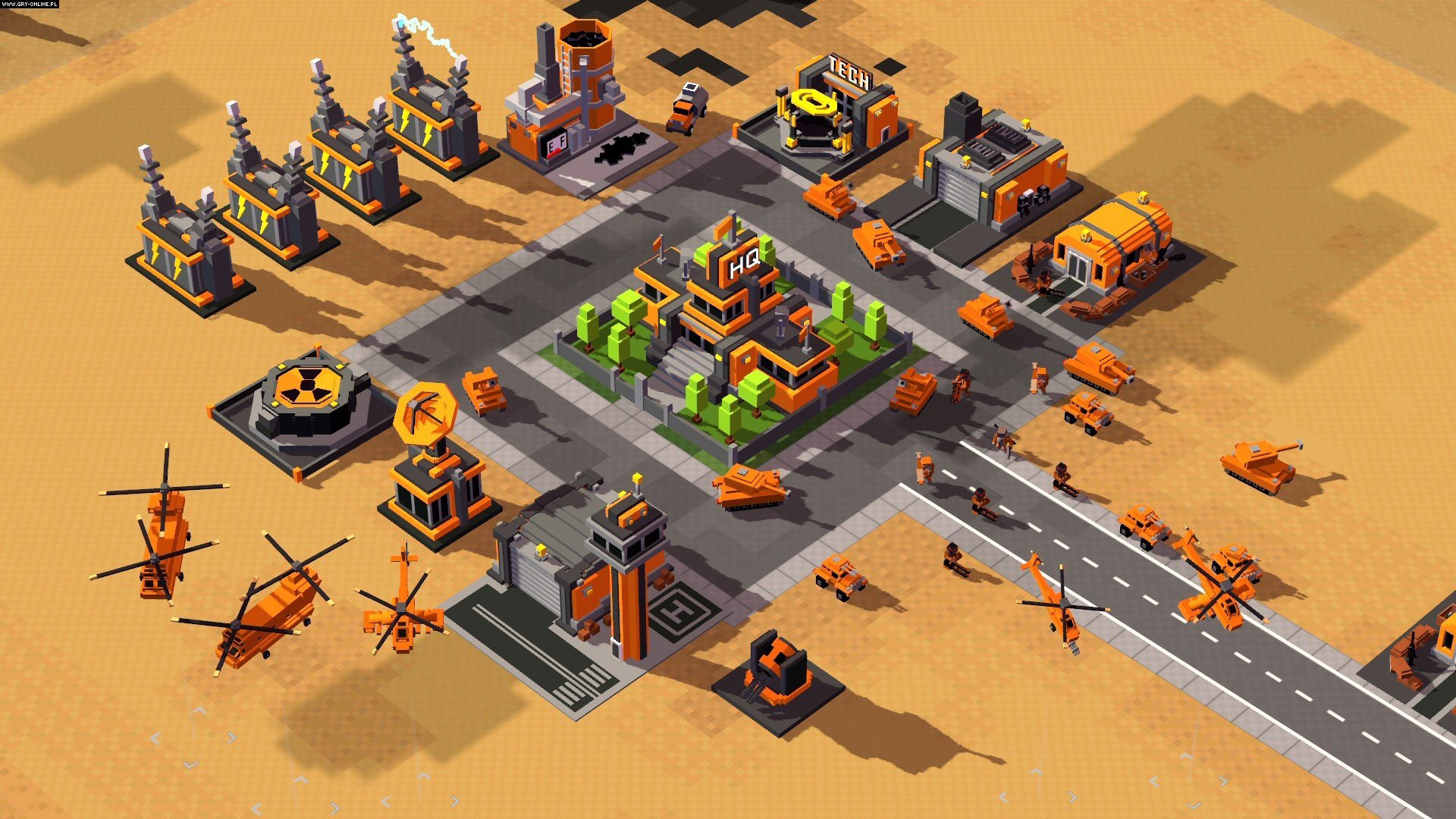 SUPERJUMP
Many developers have told us that playing their own games throughout development has led to a warped sense of the games' difficulty. With that in mind, how did you go about making sure the 8-Bit series was as friendly and accessible as you wanted them to be?
JOE
Balancing the difficulty of a game while developing it can definitely be an issue. We addressed this in the 8-bit series by giving missions a star rating for how well (or fast, or efficiently, etc) the mission was completed. This way, the player could find their own difficulty level that matched their skill level. Hardcore players might go for the (very difficult) 3-star achievement right away, for example. The more casual player would go for the 1-star achievement. However, because the achievements give additional starting units to the player, it is possible to do the 3-star achievements with the rewards of completing the missions previously.
SUPERJUMP
The 8-bit series was released on consoles as well as PC. RTS games have historically been found on PC due to the complexity of the control scheme fitting best with a keyboard and mouse. Can you tell us a bit about the process and challenges involved in adapting the controls to the console's gamepads?
JOE
There have been many attempts to get RTS controls working well on the console game machines, but with varying success. I don't think any solution so far is perfect. Largely this is due to the complexity of gameplay that modern RTS games tend to have and the need for the player to jump around the map frequently to handle all the simultaneous combat situations that arise. The 8-bit series is a simpler kind of RTS game so could be adapted to console controls more easily. We used a control scheme where the player only has three groups to control. This works out pretty well since, in typical 8-bit gameplay, we found that 3 control groups is about right.
SUPERJUMP
The series has a unique look with the voxel graphics, something that surprisingly isn't used often in games. How was it decided to use that graphical style? Were there any advantages or challenges with that over another graphical style?
JOE
We wanted the art style in the 8-bit series to feel fun and a bit "retro" so players would not feel intimidated by the look and hint that the game is a throwback to the more simple days of RTS games. There were some production-cost efficiency considerations around choosing this art style as well, although that was secondary.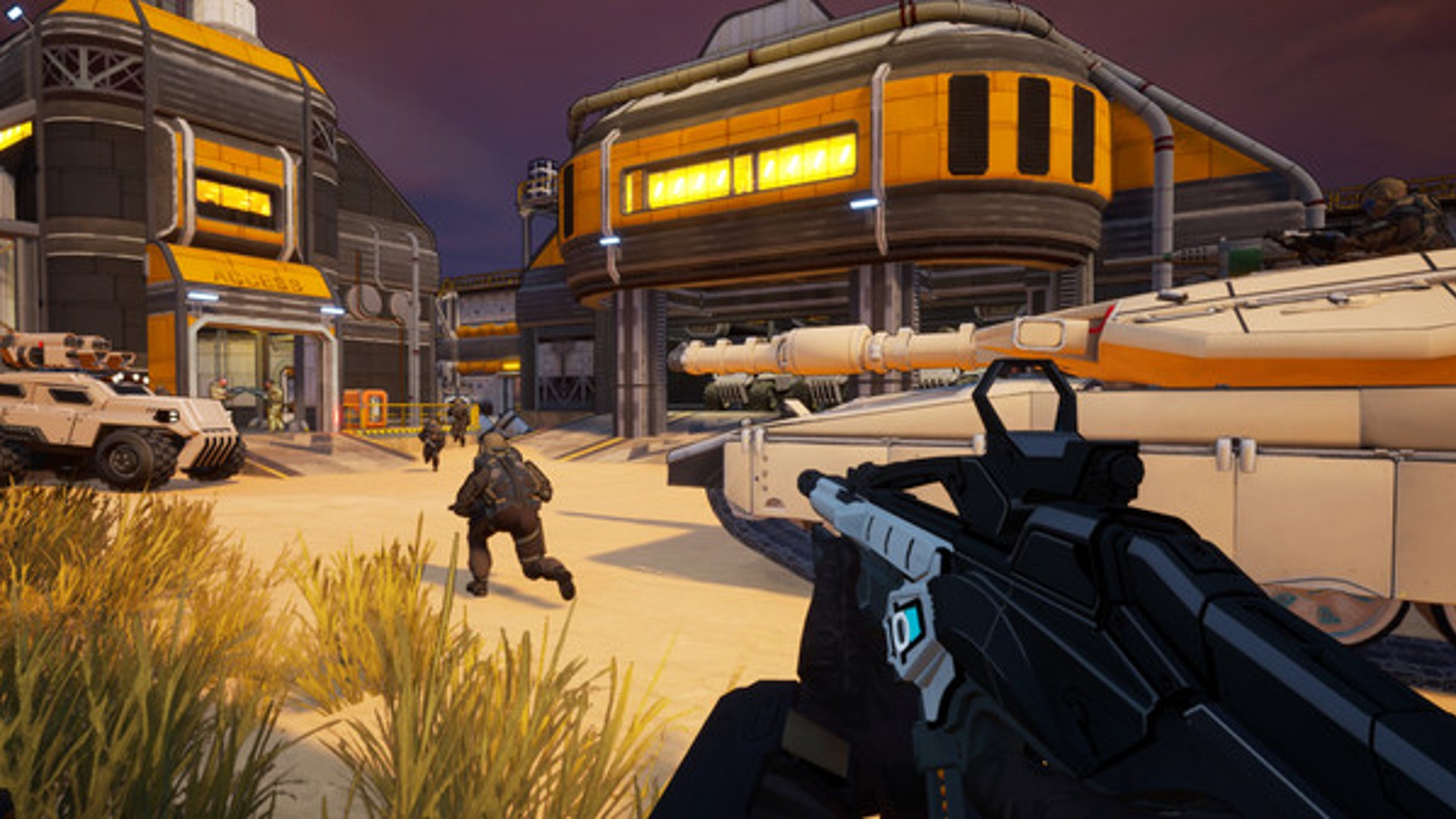 SUPERJUMP
The game you're currently working on, Earthbreakers, is described as "Team FPS action in an RTS world". That is certainly a unique mix, can you tell us how that will work with combining the two seemingly disparate genres? Will you be building bases and then jumping into different FPS roles like in a Battlefield game?
JOE
Earthbreakers isn't like other RTS/FPS hybrids since there is no overhead view or "commander mode". You always are playing at ground level. Controlling base-building decisions is done by voting. Your goal is to destroy the enemy base, not rack of kill counts. As with RTS games, there is power progression (tech upgrades) and base building during the match. There are more tactical options and the players have more power as the match progresses. Also, Earthbreakers emphasizes teamwork so that each individual doesn't need to be a hot shot with lightning reflexes to be a valuable team member. There are infantry classes that focus on support, vehicle destruction, area denial, and of course anti-infantry role. However, the time-to-die is slower than in other FPS games, so it is forgiving of mistakes and allows the players time to work together to achieve what is otherwise too difficult for a single soldier to accomplish.
SUPERJUMP
Thank you so much Joe for the great information, best of luck to everyone at Petroglyph on the upcoming release of Earthbreakers and all your future projects!
Comments
Sign in or become a SUPERJUMP member to join the conversation.