Doom Creator John Romero On Dangerous Dave's Legacy
An exclusive interview with the father of first-person shooters Doom, Quake, and Wolfenstein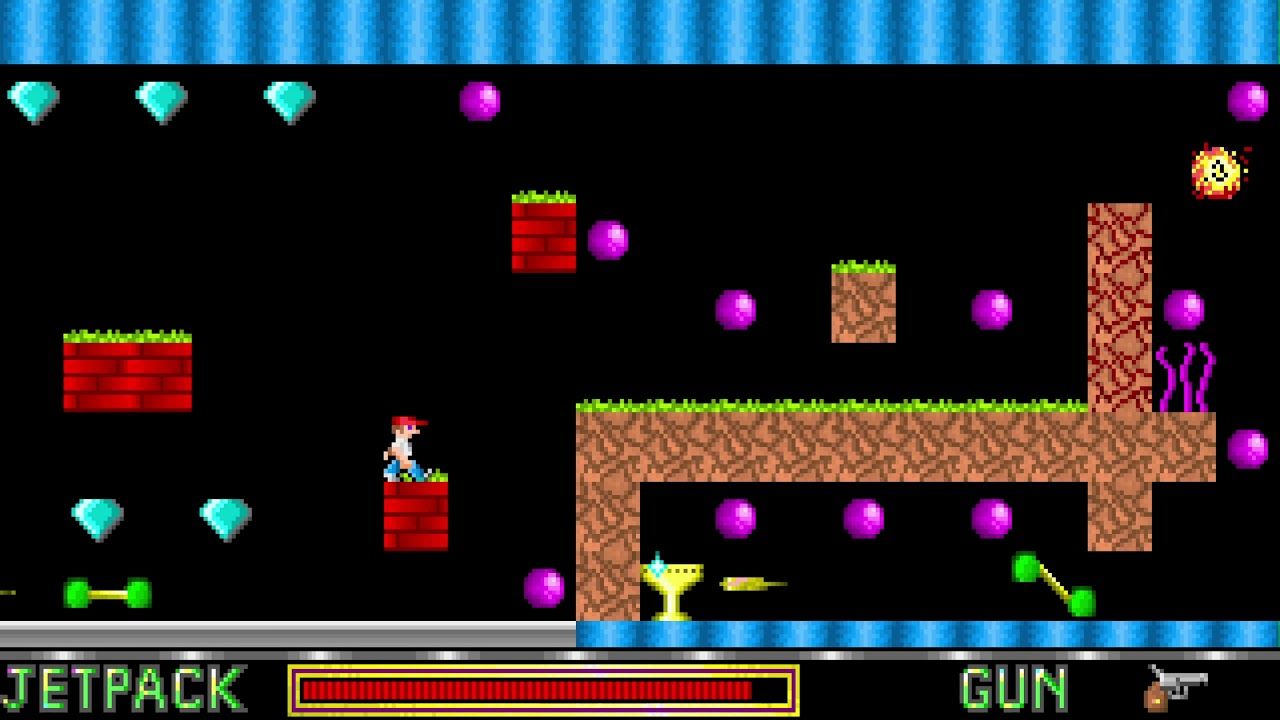 The thrill of pumping lead into a demon. The adrenaline rush as you scrounge fallen foes for ammo. The panic that kicks in when you're about to hit the dirt. More than two decades after Doom bestowed upon us the first-person shooter genre, the shooter industry looks like a whole different species. But before first-person shooters got their chainsaws, veteran video game developer John Romero made Dangerous Dave.
"I was a huge fan of Super Mario Bros on the Nintendo and I wanted to make a game like that for myself."
- John Romero on creating Dangerous Dave
With environmental hazards named WeirdWeeds, FearsomeFire, and WickedWater, Dangerous Dave was more than a Mario clone on PCs. And while that in itself was a technical marvel in the '80s, John went even further. Groundbreaking for its time, it utilized "page flipping" to render flicker-free gameplay by drawing the next frame as the player looked at the screen. And don't get me started on the gun and the jetpack. Despite its simple premise, Dangerous Dave went on to find a home across countless machines, specifically in the Indian subcontinent. John Romero was once known for DAVE.EXE and not Doom. A few years later, he went on to found id Software. The rest is history.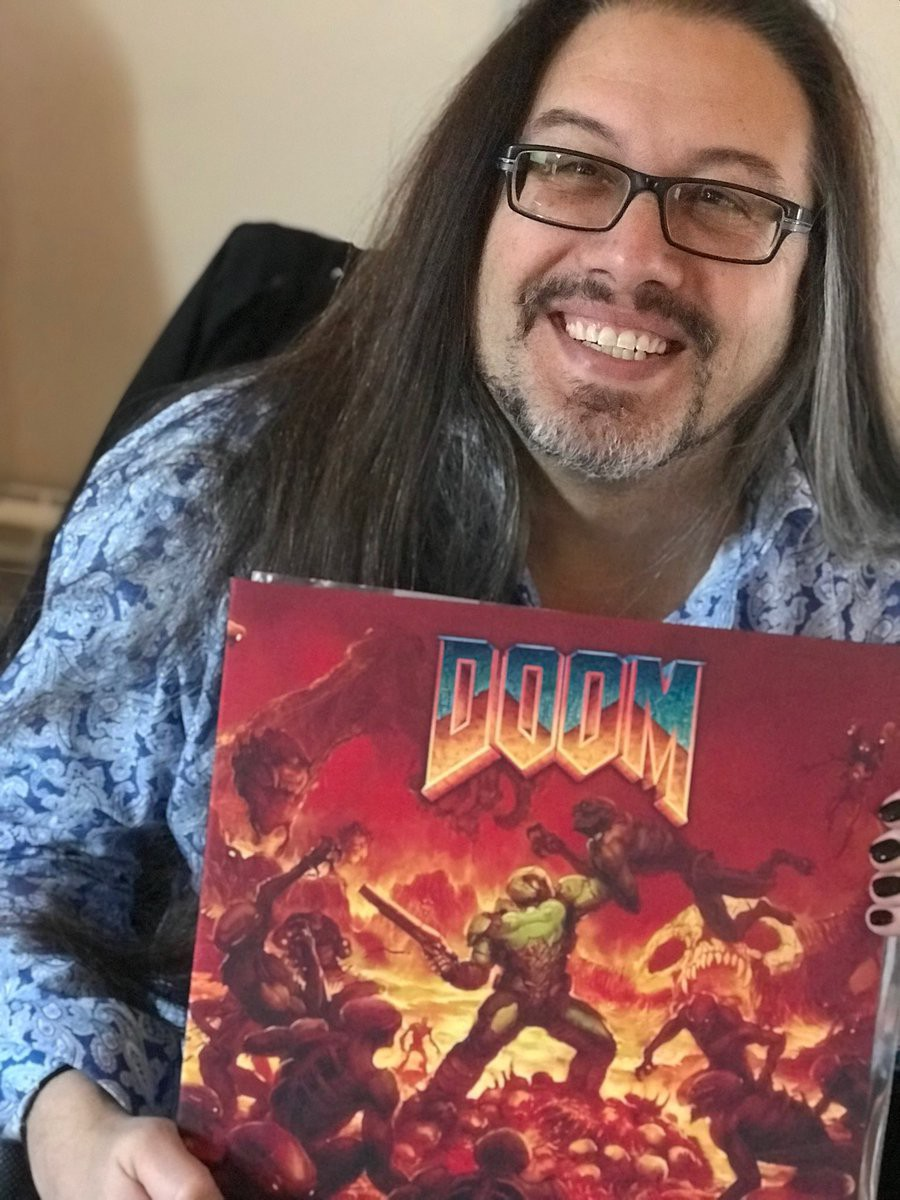 From sprawling action adventures like Cyberpunk 2077 to purist thrills like Doom Eternal, shooters are no longer solitary affairs in the land down under. Before AAA blockbusters like Call of Duty, Halo, Rainbow Six: Siege, and Apex Legends could get their boots (and loot) on the ground and beyond, there was Doom. And for that, we have John Romero to thank.
This interview isn't about Doom's old guns and pixelated power-ups. Read on to learn more about John's journey with Dangerous Dave, the technical wizardry embodied by his work on over 100 games across four decades, and his thoughts on where the gaming industry is taking us.
SUPERJUMP
When did you find out about Dangerous Dave's incredible popularity in India and Pakistan?
JOHN
Sometime in the '90s, I began getting emails from players saying they loved Dangerous Dave. Fast forward 25 more years and with people properly connected to the internet there have been far more emails about Dave than ever. Even meeting in person, I have taken to asking people if they ever played DAVE.EXE when they were a kid and they light up and tell me about it — they are so surprised to find out I'm the one who wrote the game.
SUPERJUMP
Dangerous Dave made waves in the thriving Indian bootleg industry and even came pre-installed on countless systems. While it was a free demonstration of your work, do you think that a monetization strategy might have changed the course of history?
JOHN
I think if there was any monetization of Dave, it would not have proliferated as widely — back then, there weren't many free games! If I had offered extra level sets for a cheap price, there might have been some sales but I would have kept the original free. I don't regret it at all because the original Dangerous Dave game that's been on Apple II, PC, and iOS have all been FREE games. The Apple II version was a demonstration of a graphics language, the PC version was a demo to show how fun Gamer's Edge games would be, and the iOS version was free because mobile games are expected to be free. Ad viewing is the only monetization and the player gets to decide that they want to watch an ad and get a free Dave to try again before Game Over.
SUPERJUMP
A couple of months ago, you promised Dangerous Dave fans that a boxed version bundled with some neat merch was in the works. How is it coming along and when can we expect to see it?
JOHN
It's coming along really well. We've hit some snags with customs and box printing but they'll be solved soon. We hope to be able to get it out by the summer if nothing else throws up a barrier.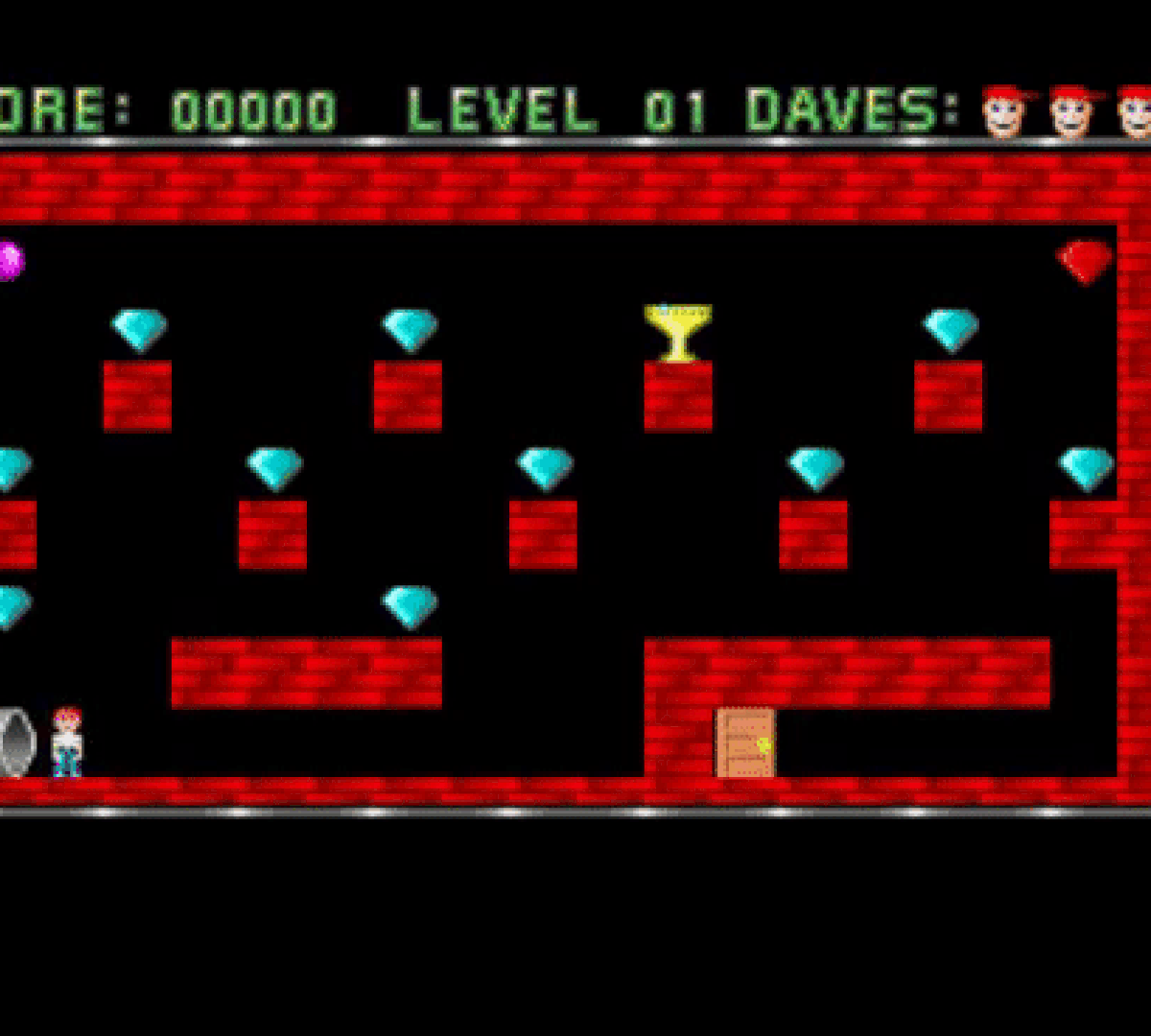 SUPERJUMP
Pitching video games to be published in magazines sounds like an idea that the current generation of gamers must experience to truly understand. How did you go about contacting these publications and did you face any major roadblocks along the way?
JOHN
Back in the '80s when magazines printed program listings for readers to type in, I had to send emails to the submissions department of various magazines and write an article about the game I was submitting, along with source code so they could see if readers could also learn from it. The roadblocks to getting accepted are having an interesting program, a listing that isn't too long, an engaging article to read about it, and a commented listing. I found the sweet spot by writing games with a BASIC program to load files and launch the game and handle high scores, and assembly language for the game itself. This kept the listing from being too long, the game was fast, and it could teach two languages as opposed to one.
SUPERJUMP
I was surprised when I learned that you worked on the Might & Magic II port from the Apple II to the Commodore 64. As someone who spent years across its sequels, I'd love to know how it was to work on one of the greatest role-playing games in existence.
JOHN
It was a blast working on M&M2 and going through Jon Van Caneghem's source. I had to write a tool to convert 16-color double-res Apple II graphics to multi-color (16 colors) mode C64 graphics which were very limited in where colors could go. Also, I had to get all the data from the Apple II to the C64 so I got out the soldering iron and bought some telephone cable and connectors and built a custom cable to move the data from the Apple II to the C64. I wrote the transfer code to make that process work, so porting the rest of the game would be easier. After I did all the technical parts of the port, we hired two coders to come in and get the game part ported — the code was already 6502 so they just needed to make sure the game used my new drawing code and other techy stuff.
SUPERJUMP
In a podcast, you mentioned an advertising partnership of sorts with the agency that promoted AM General Hummer products. How did such a bizarre yet compelling arrangement come to life?
JOHN
We worked with Richards Group R&D, a creative agency that handled the AM General Hummer promotional materials. They were looking for other products to use their new creative group on, and we showed up and got them working on our stuff immediately: Final DOOM, Hexen, Heretic: Shadow of the Serpent Riders, Quake, and the id logo. They also did some radio ads for Hexen. They were great to work with. Sascha Shor was our main creative and she created all the Quake materials: the Quake font, box, ads, and when I started Ion Storm, I hired her agency (Industry Media) and she did all of Ion's stuff, including the infamous Daikatana ad — that was her work as well.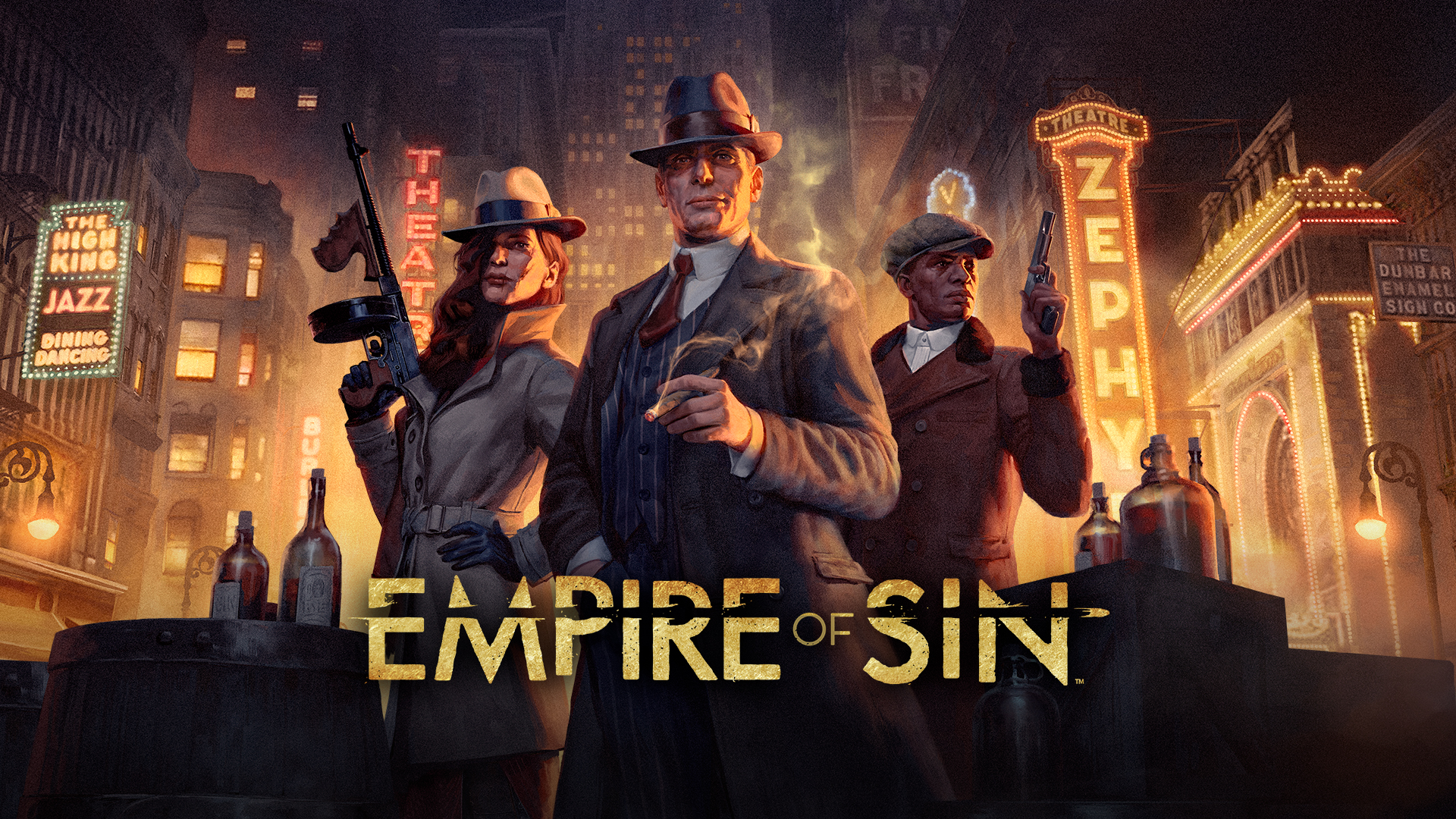 SUPERJUMP
You are no stranger to video game cabinets and arcades. Do you think of them as relics of a bygone era or do they have a place in 2021?
JOHN
They have a place right behind my chair in my office: Street Fighter II and Pac-man. Of course, arcade cabinets are a relic, but they are still cool, like 1970s muscle cars are cool, but they're not driving down the street all the time.
SUPERJUMP
You've witnessed the endless tussle between consoles and personal computers for several decades. Do you see cloud gaming and digital video game library subscriptions challenging the status quo?
JOHN
It's looking like Blizzard's idea of subscriptions is really catching on nowadays. It's nice not to think about money every time you play a game — the nickel and dime routine gets old. Subscriptions are a way to let you forget that you're paying for the game experience you're having. For your favorite games, you're happy to pay the developer/publisher for more fixes and content. I think cloud gaming serves a different market segment — it's a new vertical. People who don't have the money for great PCs and don't want to fill their hard drive or wait for games to be installed. It's like a PC version of a console experience, but the killer is the latency. Luckily, that's been getting better. Nvidia's GeForce Now service is pretty great. One caveat is that you cannot get peak performance or the best visuals by going this route. For example, if you're using an HDR monitor and the game supports HDR, not all streaming services support HDR. This will be solved eventually.
SUPERJUMP
What is that one question you've always wanted to answer in an interview, one that has never been asked?
JOHN
"John, when are we going to see a remaster of Hyperspace Delivery Boy?"
SUPERJUMP
While game development was a different beast when you were working on getting games on reputed gaming magazines, some lessons are just as important today. With challenges like working from home and virtual collaboration, what advice would you like to share with aspiring developers who want to go professional?
JOHN
Easy: design something small, and spend time and focus on it until it's finished. If you don't know how to code, start learning — with small test programs.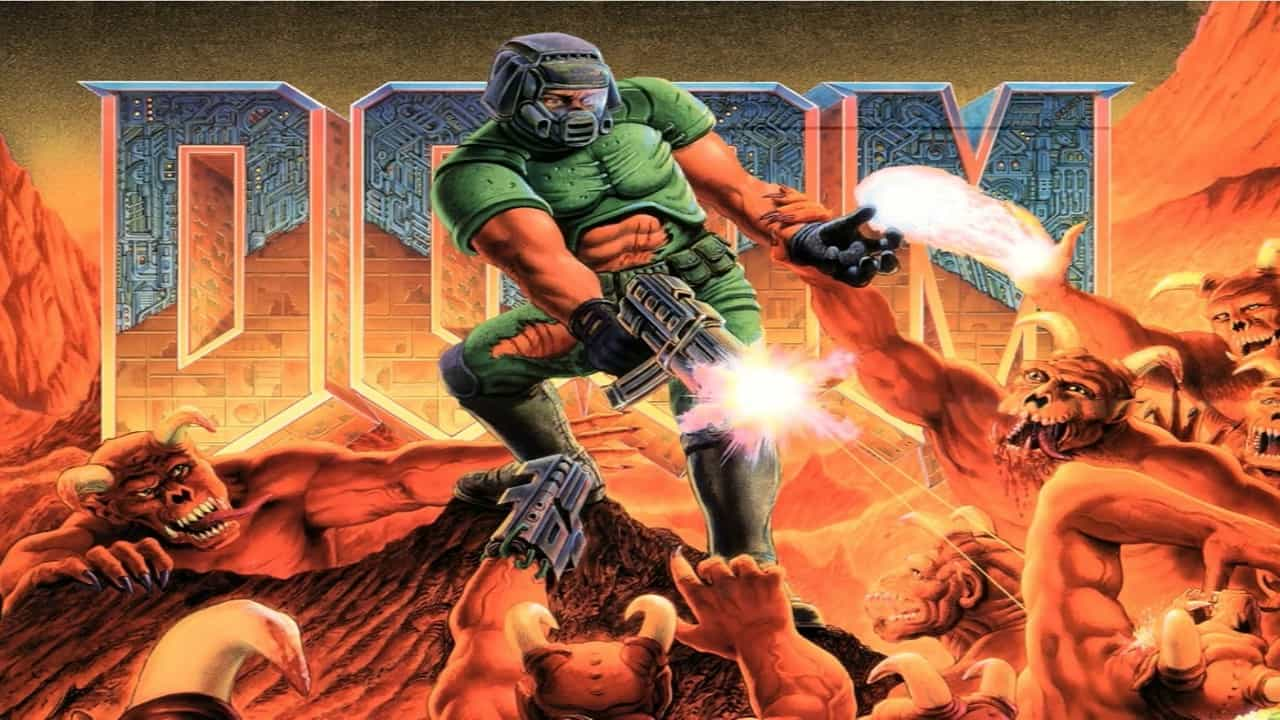 SUPERJUMP
We'd like to thank John Romero for generously making time for us. And for Dangerous Dave. We wish him all the very best for his upcoming projects.
---
Stay tuned to SUPERJUMP, we've got a whole slate of awesome interviews planned so make sure to check back regularly and keep watching our social media as well.
Comments
Sign in or become a SUPERJUMP member to join the conversation.