From Baldur's Gate to Beer
An exclusive interview with Dr. Greg Zeschuk, the co-founder of BioWare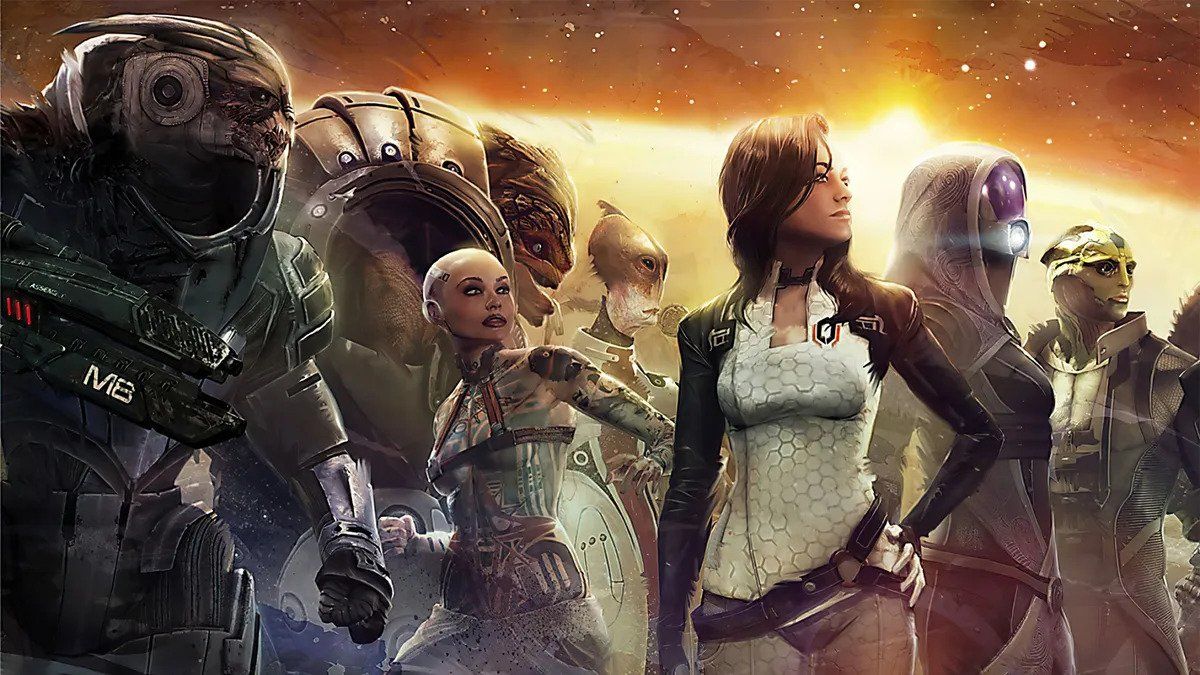 Narratives with emotional beats and meaningful choices have always been at the heart of BioWare, one of gaming's biggest juggernauts. And as a doctor-turned-developer, BioWare's co-founder has been responsible for some of the best AAA games ever made. Dr. Greg Zeschuk spearheaded most of BioWare's highly-ambitious projects, from the enduring Baldur's Gate to the revolutionary Mass Effect.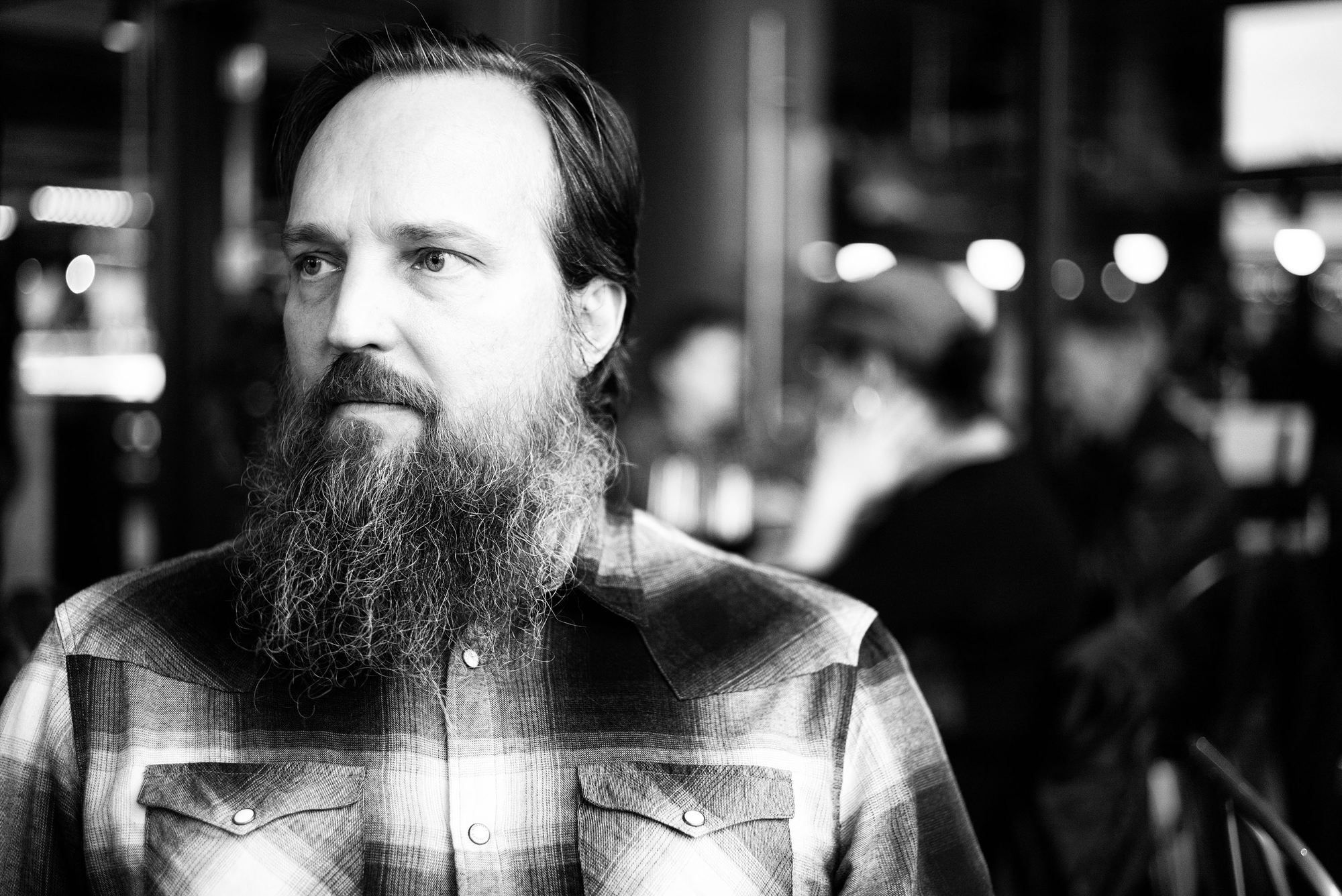 While Larian Studios is at the helm of the next Baldur's Gate release, BioWare is hard at work on the next entry in the acclaimed Dragon Age franchise (and I hope they've got a secret Mass Effect game in the works). We had the privilege to speak with Dr. Greg Zeschuk recently. He is a man whose enviable career is as varied as it is remarkable. In this wide-ranging interview, we touch on everything from lessons learned making some of the industry's biggest games right through to the joys of starting a brewery.
SUPERJUMP
I have always seen games as flagbearers of change. And with the renewed focus on equality across the world, I'm curious to see how video games will adapt to better represent race and gender without the black/white cookie-cutter representation of the past. As someone who has worked on RPGs and memorable characters that gamers across the world love and adore, how do you see this shift manifest in the gaming space?
GREG
I see this as a very, very slow shift but fortunately, we're seeing some real progress. There's an inherent tension between the commercial aspect of games (particularly the big blockbusters) which tend to be very conservative and drive safe choices, and a more progressive stance that is more inclusive of broad race and gender representation. Commercial powers have always driven to make the safe choice of a white male protagonist and actively pushed against deviation from that. In pop culture, I feel that the massive commercial success of the movie Black Panther completely shattered the belief that you need white protagonists to have mainstream appeal. Why put any restriction on role-playing? It would be incredibly enlightening to role-play different roles and genders in realistic situations to see what it's like to live in another person's skin. I think we're seeing some of this progress now and I'm pretty sure it will continue.
SUPERJUMP
In an industry where collaboration and teamwork are an absolute necessity to craft polished masterpieces, how do you see game development progress as it grapples with the effects of an unforeseen pandemic?
GREG
Based on what I've seen work in games I know that game developers are incredibly adaptive creatures. It's natural for them to adapt and change, and honestly, if you gave most of them the opportunity to work from home they would jump at it. But, as you note, you still need teamwork to make the tough decisions. I think that the ongoing maintenance of online games and tweaks to existing games where you don't need extensive decision-making will flourish in the current environment (e.g. for online game services) but new development that needs agile decisions by groups of people will be hampered to a degree. Video meetings work, but wow do they ever get boring after a while!
SUPERJUMP
Baldur's Gate I and II brought D&D to life with compelling characters and a fully-realized world in a way that set the industry aflame. And with the mantle of responsibility being handed over to the incredibly talented developers at Larian Games for Baldur's Gate III, what feature would you like to see brought back from the beloved franchise as they further sharpen the blade molded by BioWare?
GREG
I'd hope they continue innovating in the complex character interactions that were a hallmark of the Baldur's Gate series. Of all the things that we did, I feel that was the most important aspect that made those games special.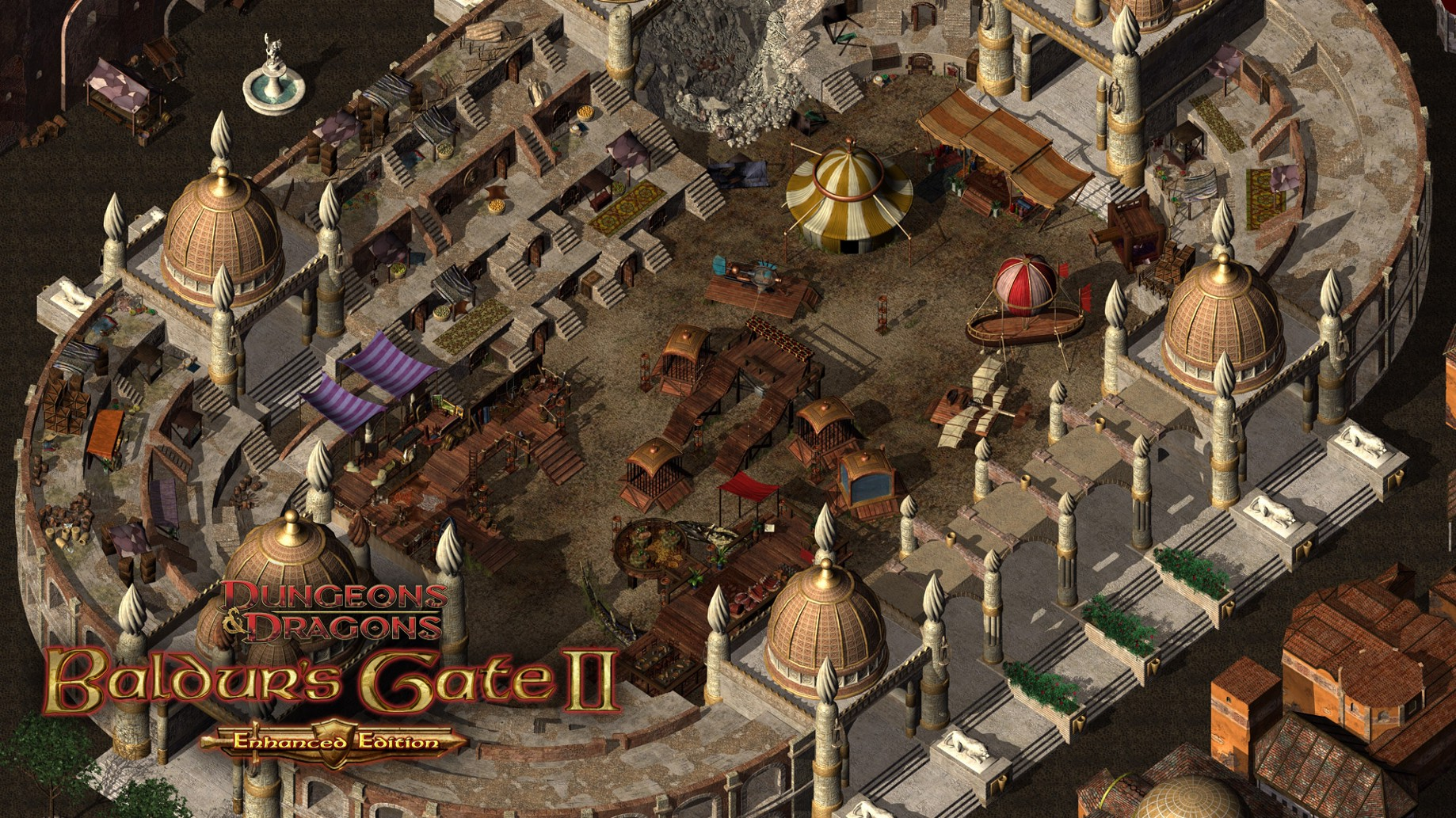 SUPERJUMP
BioWare is a force to be reckoned with when it comes to crafting branching narratives that consist of meaningful choices in tandem with real repercussions to the player's actions. While there is no silver bullet when it comes to creating a fluid story that responds to the player, what lessons did you learn as you worked on sprawling games that dealt with choice and circumstance?
GREG
Complex story branching with extensive game world impacts is a true exercise in organization. We specifically chose the non-sandbox route for our games, with custom content (dialog, voice, etc…) for every possibility. This is a finite approach as we could never model and design every outcome. The other way to do this is with a more system-driven approach where the game world responds to actions in a more general way and adjusts behaviors of the world (e.g. via faction systems), but the downside of this is that it's not very personal. In retrospect, it would have been nice to have a blended approach where the world responded in a general way to player action while also having lots of custom content to still give that personal touch. Sadly I'm not making games anymore so I won't be doing that.
SUPERJUMP
Imbuing games with emotion has always been among the cornerstones of BioWare's philosophy. But most games that approach the scope of Mass Effect or Dragon Age's sprawling worlds often get there through acts that stir negative emotions like shock or rage. Do you think there's a way out of this pigeonhole? An acclaimed fantasy experience where (almost) everyone lives happily ever after?
GREG
I think you always need some type of conflict in games in order to create interest. The conflict doesn't always have to be "fighting" but you do need something to create tension and challenge in the world. In a sense, it's a perpetual challenge for all stories: how to engage the person experiencing it? I think the key thing is to never be cheap or contrived when you do create that emotional conflict; it has to feel natural. You can certainly have everyone survive, but for it to be a good story it has to be really difficult along the way.
SUPERJUMP
What's the most complicated feature in a game that the team at BioWare had to put in crunch hours to implement, for it to pay off brilliantly in the end?
GREG
One set of features that comes to mind is the Mass Effect combat system. With about 4 or 5 months before launch, we completely scrapped and redid all of the combat in Mass Effect. As you may expect this caused a major freak out with our publisher at the time (Microsoft) but fortunately we managed to get it done, tested, and delivered. The rest is history. We felt the change was required as it would make a much better game, so we took the jump!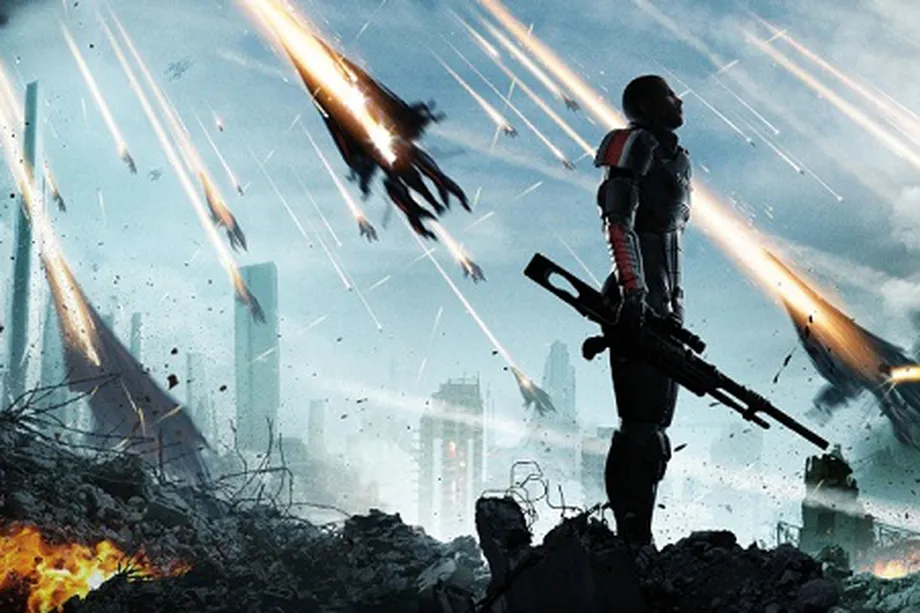 SUPERJUMP
How did the acquisition of BioWare by EA go? Were you able to double down on what set BioWare apart from its peers or was your vision altered in any manner after coming under new leadership?
GREG
It may sound strange but in many ways, the acquisition of EA by BioWare was somewhat uneventful. Our prior acquisition by Elevation Partners set the stage for the deal, and we had already figured out our path forward. Acquisition by EA was a continuation of that path. We did have to do some serious rejigging of projects as part of EA as we didn't get the scope of budget we wanted, but in retrospect, it was a good outcome as it allowed us to double down on Mass Effect 2 and Dragon Age, and that was ultimately good for our trajectory as a studio. Years later I'm still pretty happy how that all went.
SUPERJUMP
What's the most interesting incident that you've had the fortune/misfortune to experience as a doctor?
GREG
That's an interesting question as my doctoring days seem to be such ancient history. I don't think about them very much, but I certainly did have a lot of varied experiences. Perhaps the most perplexing (to me at least) was the response of my patients when I noted I would no longer be working in the family medicine clinic where I initially started practicing. People were genuinely unhappy I was leaving! It sounds strange in retrospect as I didn't really think I was doing anything special in my work as a doctor but I now realize how important it was for the patients to have regular contact with someone they could trust. I just thought of it as a regular job without realizing it was something more. My only regret in leaving medicine was leaving those patients.
SUPERJUMP
As a writer at AskMen and the host of your very own beer-driven TV show, you are a testament to the fact that passion is ever-shifting and fluid in nature. How did you go about transitioning from the videogame sphere to that of alcoholic beverages?
GREG
I like to joke that I had drinking as a hobby so it was a very natural transition. The truth is a little more complex than that. As I was transitioning out of gaming I knew I needed something to do to keep busy. While I was living in Austin, when we made Star Wars: The Old Republic, I actually did visit a lot of breweries as they were starting up and thought it would be great fun to tell the stories of entrepreneurship of these crazy startups (i.e. thus the beer show). After I got home, I was looking to do something back in my hometown of Edmonton. I then realized that all the interviews I did with start-up breweries gave me the blueprint (and passion) to follow in their footsteps, so I started my own brewery. I've had the great fortune to be able to follow my passion in my careers so I'll just keep riding that wave as long as I can.
SUPERJUMP
With an uncertain future ahead of us, what principles do you think a game studio needs to embody as they traverse the realm of video game development?
GREG
Adapt, adapt, adapt! As I noted in an earlier question, adaptation is a natural habit for videogame studios and developers. I don't know of any industry that has seen such a transition of technology in the last 25 years through console transitions, networked gaming, mobile gaming, and now VR/AR. The key in the gaming business is you don't really have any control over transitions but to survive you do need to roll with them. It's like perpetual forced evolution. It's really exhausting but also exhilarating. Change is normal for videogame development.
SUPERJUMP
We'd like to thank Greg for generously making time for us. And best wishes to BioWare for their upcoming projects.
---
Stay tuned to SUPERJUMP, we've got a whole slate of awesome interviews planned so make sure to check back regularly and keep watching our social media as well!
Comments
Sign in or become a SUPERJUMP member to join the conversation.