Mythic Quest's Budding Multi-Media Universe: 4 Seasons, a Spin-Off, a Movie, and a Game?
Now's the time to dive into Mythic Quest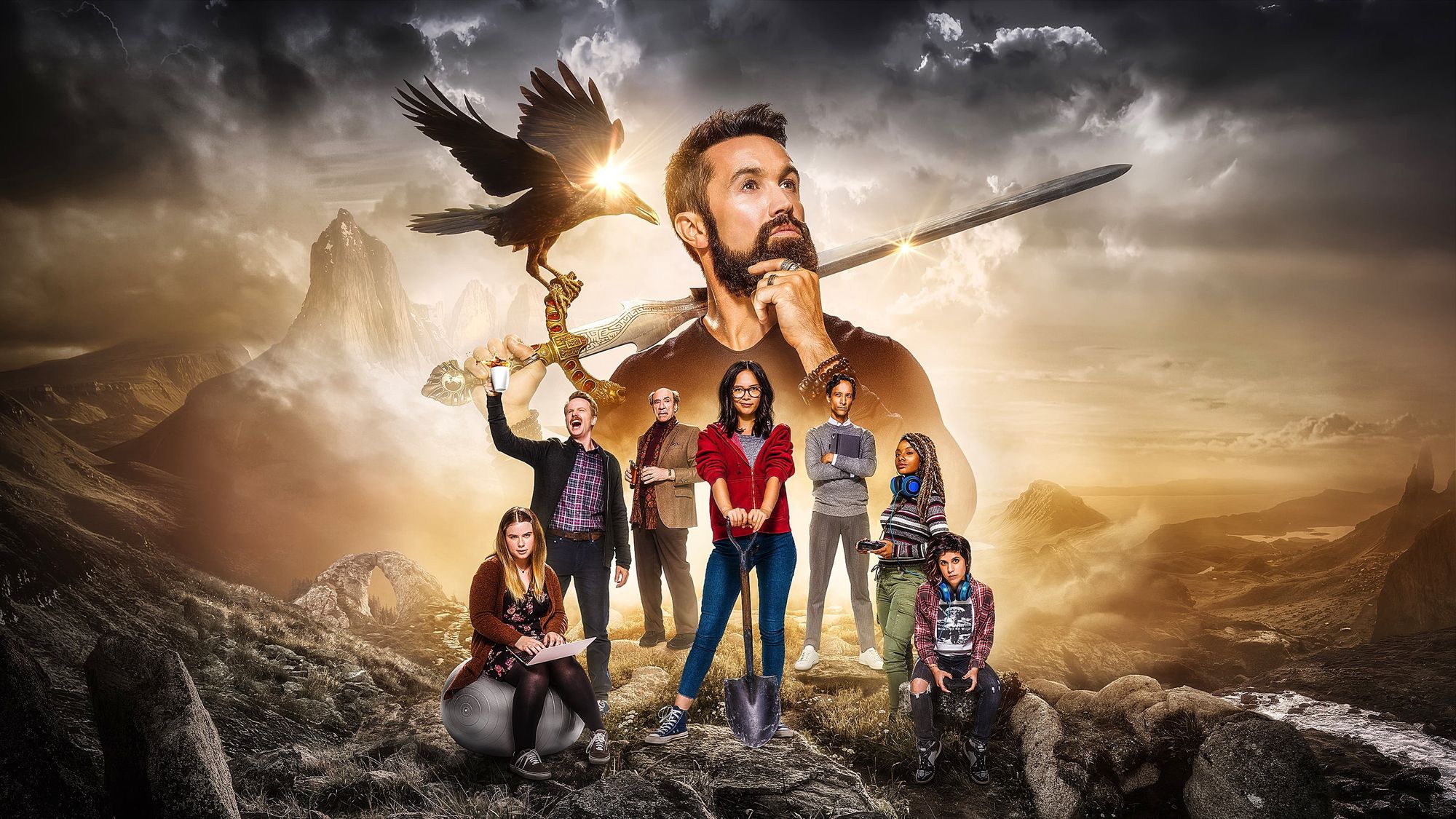 Mythic Quest started life as a simple workplace comedy that lamented the failures and celebrated the successes of a AAA game studio under the umbrella of "definitely not Ubisoft Montreal". The show was created by the brilliant comedians behind It's Always Sunny In Philadelphia: Rob McElhenney, Megan Ganz, and Charlie Day. Each episode follows the work lives of a handful of characters crafted to poke fun at modern-day workplace norms and gaming industry problems.
The show became a runaway success garnering a renewal for a fourth season as well as a spin-off series titled Mere Mortals. Series creator/star Rob McElhenney has also talked to press outlets recently about the possibilities of working with their studio on funding a Mythic Quest movie and even a video game. The American sitcom is a beloved genre in television, but how does Mythic Quest shine through to create such a varied collection of media ventures?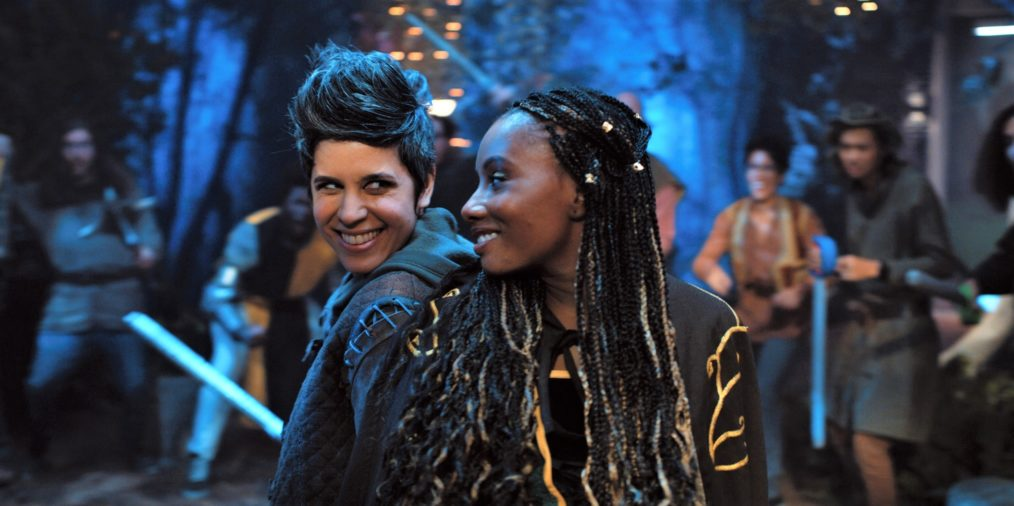 When I started Mythic Quest I thought that it would be a light hearted parody that would graze on the important issues surrounding the video game development industry. Season 1 then became very special for me as it balanced the relationships of interesting workplace personalities while building the question that incubates in this show for 3 seasons: what is a good game design decision?
A handful of characters come in to represent a different viewpoint in this argument. Poppy (played by Charlotte Nicdao) represents the mechanics side of the game, prioritizing the implementation of mechanical features and systems. David (Played by David Brittlesbee) represents the corporate angle, making all decisions based on deadlines and upper management expectations. Brad (played by Danny Pudi), as the head of monetization, argues that changes should be judged on their profitability. And Ian (played by Rob McElhenney) gives input based on his vision as creative director.
So with all of these players tugging at every development in their work, Ian is usually the one with the correct answer: Everyone is right. You need to create something mechanically interesting as much as it is creatively interesting, you have to make money to pay the bills, and when you work under the corporate umbrella you have to make sure that it falls in compliance. Over and over, Mythic Quest asks how game design decisions are resolved and always concludes by reminding the audience that to make a good game AND run a good business you need all of these players working together. This makes for an interesting viewpoint on the industry that has become jaded in public understanding of what it takes to produce and develop a AAA video game.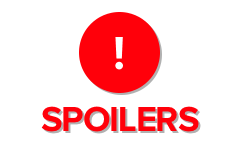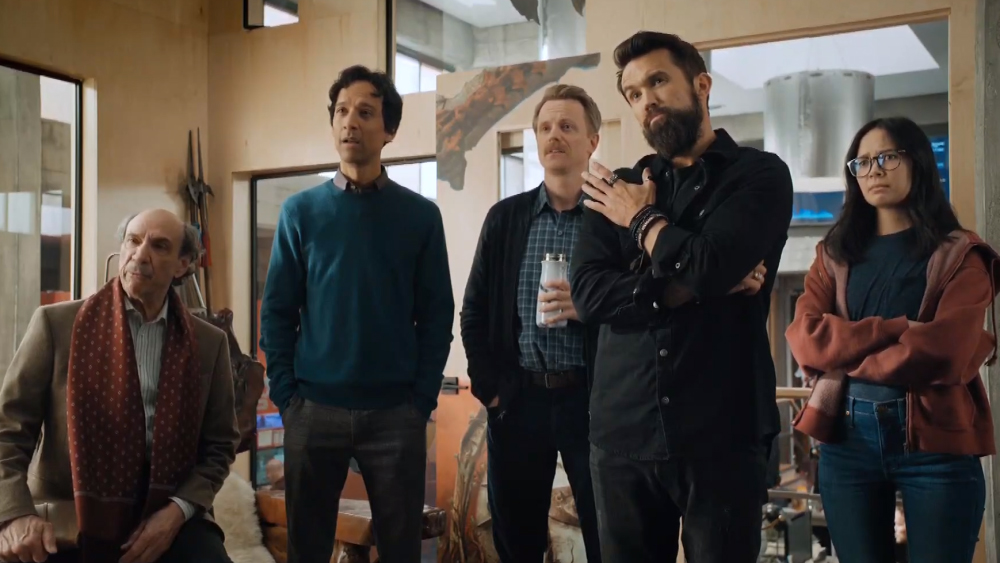 Ubisoft Entertainment is directly involved with Mythic Quest. I often stop to think about what this meant for the themes and views expressed in this show. Rob McElhenney plays the eccentric creative director whose ideas often weave the team through risks, and then ultimately huge payoffs. I can't help but draw parallels to a story out of Ubisoft's own history when the company started development on a game called For Honor. In Jean-Simon Chartier's documentary Playing Hard, about the game's development, we follow Ubisoft's Jason Vandenberghe from pitch to release of his dream fighting game where Vikings, samurai, and knights clash on grizzly front-line battlefields. A lot of the story is missing from the documentary, and large expanses of time are left to the audience's imagination. Though it isn't shown, there are hints of tension between Vandenberghe and the company's leadership. Perhaps the pressure of upholding his own vision along with pleasing corporate and ensuring the quality of the product led to the tense relationships with management. What we do know is that five months after the game's release, Vandenberghe chose to leave Ubisoft to join another developer.
In Mythic Quest, Ian is not banging his head against a wall fighting against the stress on all sides of him. Ian is a calm and collected director that always finds a way to compromise between his vision, his team's concerns, and his corporate superiors. Ubisoft did not write this show, but from their support of this project, I gather that their experience in balancing the creative and business side of game development informs this representation of studio leadership crafted by the writers of Mythic Quest.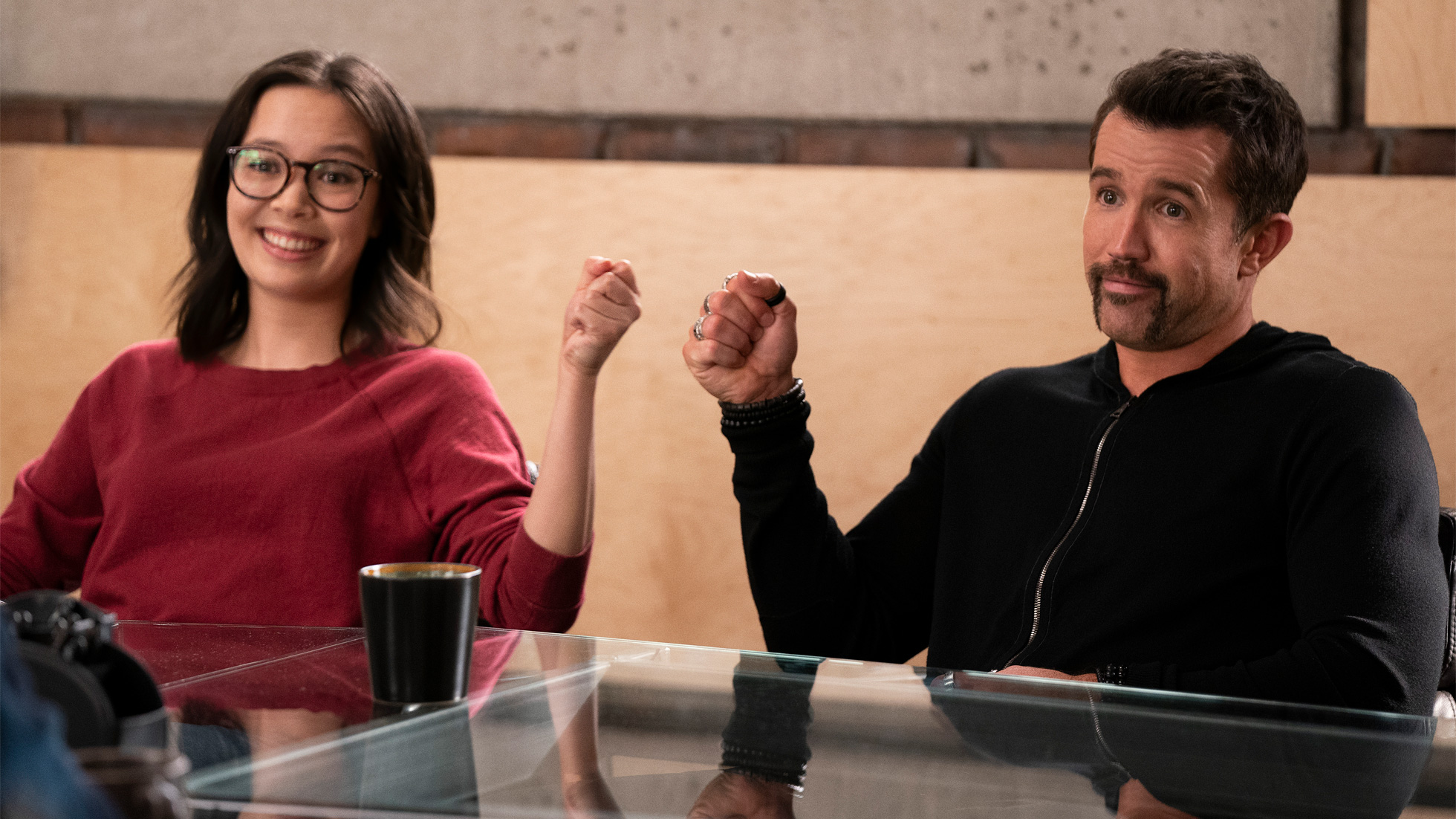 An evolution starts to happen as we get to know the main cast. The show moves along and most of it remains representative of certain aspects of the gaming industry, told smartly through these characters. Mythic Quest moves away from talking about problems in game design and develops these problems on an emotional level as they become bigger and broader.
At some points I caught myself thinking that Mythic Quest isn't really about the game at all, but about an office like any other. This isn't true though, as the cast of Mythic Quest is designed to be correlated to their roles in the industry and their personalities and struggles are representations of the hardships of other industry members in similar roles. From Dana's dream of turning from tester into designer, to Poppy and Ian's relationship as dreamer and builder, Mythic Quest is written with the brilliant intent to bring these fun personas to life through their cast, making the show more about the game than we could imagine.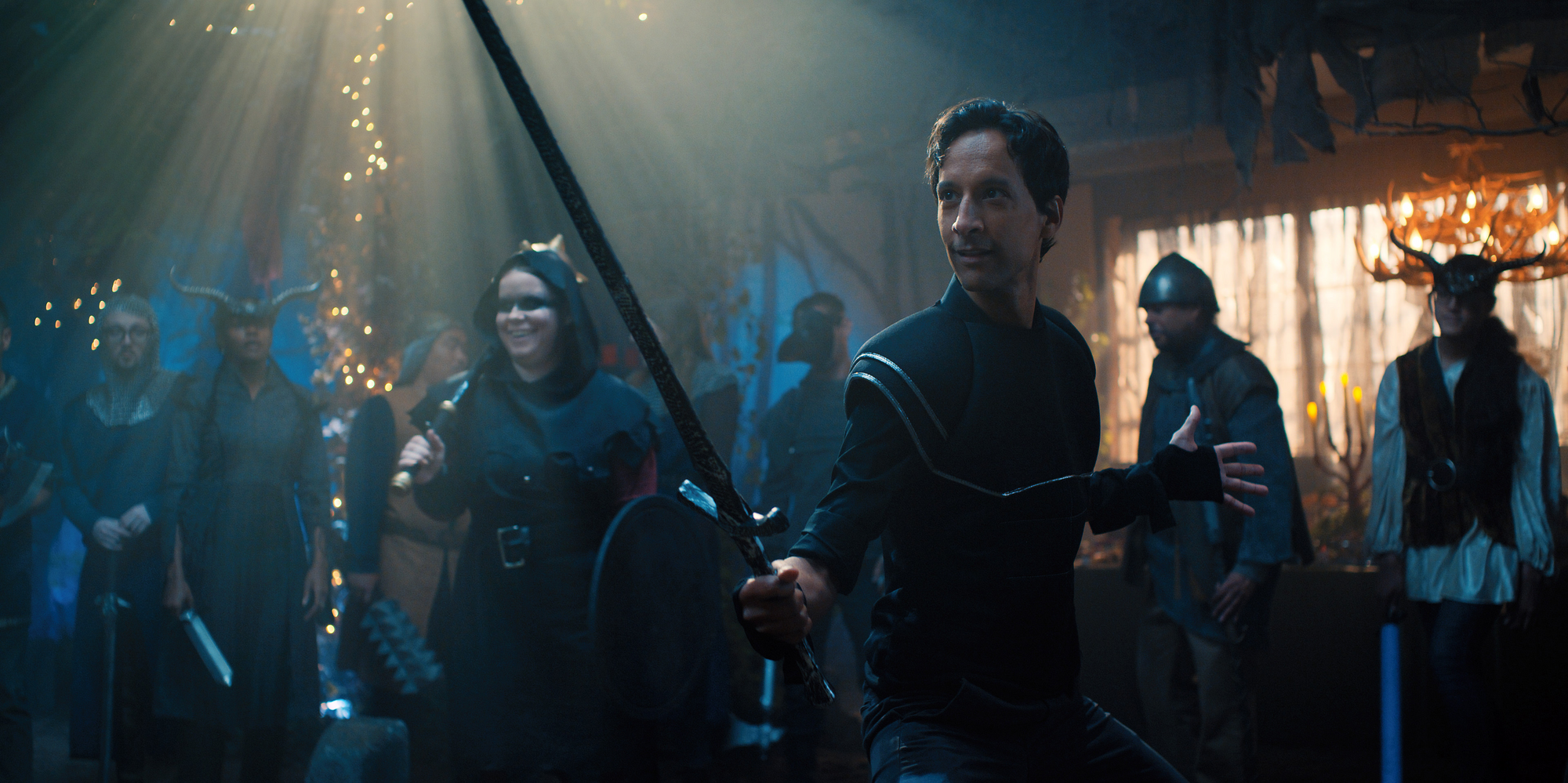 Mythic Quest is well worth the watch in anticipation of its upcoming projects. It delivers drama in all of the moments it intends to do so and maintains its identity as a feel-good workplace comedy in all of the moments between, an offering well worth the price of Apple TV+.
Comments
Sign in or become a SUPERJUMP member to join the conversation.