Nine Fantastic Women in Gaming History
The notable women behind many of your favorite franchises and gaming tech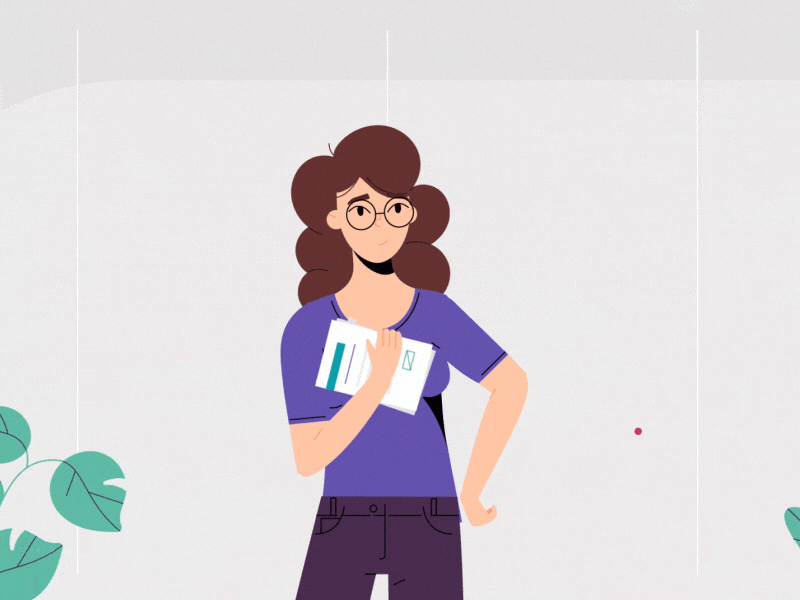 The gaming industry has always been a place of innovation, invention, and, importantly, good times. A lot of those good times, to many people's surprise, owe their existence to a slew of fantastic women who not only created some of the world's most iconic games but created the technology it was played on at all.
Here are some of the most influential women in the history of gaming.
Mabel Addis
Mabel Addis (1912–2004) was a brilliant mind who earned herself a Master's degree in education in 1933. Originally a school teacher, Addis used her knowledge of storytelling and computer programming to create The Sumerian Game, which was the first-ever completely electronic video game.
It was a text-based adventure that let players rule over a Sumerian city called Lagash. It was created in collaboration with IBM and the Board of Cooperative Educational Services, or BOCES, as a test for computers' usefulness in education.
Without Addis's contributions, we might not have strategy games as they are today or video games at all! Her work in developing interactive story outcome elements set the groundwork for all future digitized gaming experiences.
Emily Greer
Emily Greer is a name you might recognize if you frequent online gaming platforms. She's one of the co-founders (alongside her brother, Jim Greer) of Kongregate, an indie game site focused on free access and creation in its community. It was a popular Flash game site in the early 2000s and into the late 2010s, having only recently started its decline after the discontinuation of the Flash service.
Greer was a key developer of the website's level and points systems, whose interest in analytical data helped her manage the community aspect of the site by moderating and improving the chat rooms. This made it a far more social and fun experience, letting people develop not only lifelong friendships but even small followings for games that would otherwise have flown completely under the radar.
She's incredibly active in her community on Twitter and is the current CEO of Double Loop Games.
Jennifer Hale
Jennifer Hale is a Canadian-American voice actress. You might not know her name, but you have definitely heard her before; she's the voice of Tanya in Mortal Kombat X, and Dynaheir and Liia Jannath in Baldur's Gate.
Oh, and you might know her as Samus Aran in the Metroid series (starting with Metroid Prime), Commander Shepard in the Mass Effect series, Naomi Hunter in Metal Gear Solid, or Sarah Palmer in the Halo series.
And those are just a few of her credits! Hale has been recognized by Guinness World Records as "the most prolific video game voice act[ress]." She's been heralded as having amazing versatility and range, although she herself is incredibly humble about it. Hale values her anonymity at conventions and in public in general. "I could walk through Comic-Con…and no one knew," she said in an interview for Rock Paper Shotgun, "I'm invisible."
Robin Hunicke
You may recognize some of Robin Hunicke's work; have you ever played MySims or Journey? What about Katamari Damacy? Hunicke is one of the amazing game designers and producers of these fantastic games.
She's also one of the founders of Funomena, the gaming company founded in 2013 that is the mind behind Luna, a VR puzzle game that tells the fable of a bird called by a mysterious owl to leave its golden home. Luna won the VRCORE Award in 2017 and the Best VR Game Award from Brazil's Indie Game Festival. Funomena is also the development team behind Terra, a game built in collaboration with Cynthia Carter-Ching's team at UC Davis to help kids learn to be more active.
Hunicke is a massive proponent of indie games, well-respected in the industry as an advocate for experimental game design and women's place in gaming.
Aya Kyogoku
Aya Kyogoku's work has been a major part of people's happiness during the current pandemic. She's the manager of Nintendo's Entertainment Planning and Development Group No. 5; her work is on Animal Crossing!
Kyogoku started her career at Atlus, planning and directing games for the Dreamcast in the early 2000s before joining Nintendo in 2004. She worked as a scriptwriter on The Legend of Zelda: Four Swords Adventures for the Gamecube and The Legend of Zelda: Twilight Princess on the Wii in 2006 before being promoted to Sequence Director for Animal Crossing: City Folk in 2008 and Director for Animal Crossing: New Leaf with Isao Moro in 2012.
Since then, Kyogoku has been the driving force behind the Animal Crossing franchise, acting as the Producer or Director for every other installment, including Animal Crossing: New Horizons this past summer. She works to encourage women to participate in game development and for new ideas to come from all team members, regardless of position.
Carol Shaw
Carol Shaw is one of those women you should picture when you think about pioneers. Always one to shuck traditionally "girly" toys, Shaw was always more interested in math and science, especially computer science, which in the '70s, wasn't a popular choice for girls. Her interest definitely paid off, because Shaw is considered one of the backbone developers for the Atari 2600 console.
She was the brain behind River Raid, one of the masterpieces of the Atari era. River Raid had an amazing, graphically-advanced (for the time) nearly non-repeating background and incredible coding, which is a far reach from her boss's original comment that he was glad to have a woman on the team to "do the cosmetics and the color matching."
Not only that, Shaw was the first woman ever to have her name on a game's box, one of the first female video game designers at all. She has been recognized by The Game Awards, receiving the (well-deserved) Industry Icon Award in 2017.
Joelle Silverio
Joelle Silverio's work extends beyond the gaming industry. She's a software engineer for SiriusXM and Pandora, capable with C++, C#, and Java, as well as a long list of programs and technology used across programming and VFX.
In terms of gaming, you might recognize her work if you're a fan of horror shooters — she's the designer of Killing Floor 2! Well-loved for its intense, gory gameplay, killer (literally) mechanics, and thumping soundtrack, Killing Floor 2 has maintained a Very Positive rating on Steam and a 75 on MetaCritic since its release in 2016.
She's also an IGDA Scholars Judge, helping the foundation in its mission to support and encourage diversity and inclusivity in the gaming industry. Joelle currently works for DICE LA as a Gameplay/Combat Designer. You might know the studio — it's best known for Battlefield!
Kim Swift
Kim Swift is pretty humble about her accomplishments. Her Twitter profile is full of dogs, chameleons, and many, many, gifs. She runs a website called In The Best Case, where she describes herself as "a game developer, speaker, crappy artist and sometimes writer of things." Oh, and she was a major designer on Portal.
Yep, Swift is the mind behind Portal, with some of her specific credits in the game (other than being the project lead) being the Aperture Science Weighted Companion Cube and GLaDOS! Not only that, she's worked on several other Valve hits, including the Left 4 Dead series and Half-Life 2 as a designer and environmental artist.
Her work won the Game Design and Game of the Year Awards in 2008 from the Game Developers Choice Awards.
Roberta Williams
Roberta Williams's work might be less familiar to a lot of younger gamers, but she has a special place in my heart. Williams was the designer, writer, and co-founder of Sierra Entertainment; her work started on DOS computers in the '80s and included such fantastic early point-and-click adventure games as Mystery House, Phantasmagoria, and my favorite, the King's Quest series.
Her work won several awards for its unique and fun design. The King's Quest series alone was named as one of the "Top 100 Games of All Time" by Next Generation, who called it "the most consistent top-quality line-up in computer gaming's history."
Williams is currently enjoying her retirement with her husband, and occasionally writes novels.
Comments
Sign in or become a SUPERJUMP member to join the conversation.