Nobuo Uematsu and the Synthetic Neoclassicism of the Fantasian Soundtrack
Examining Nobuo Uematsu's ideas and techniques in what could be his last complete OST for a video game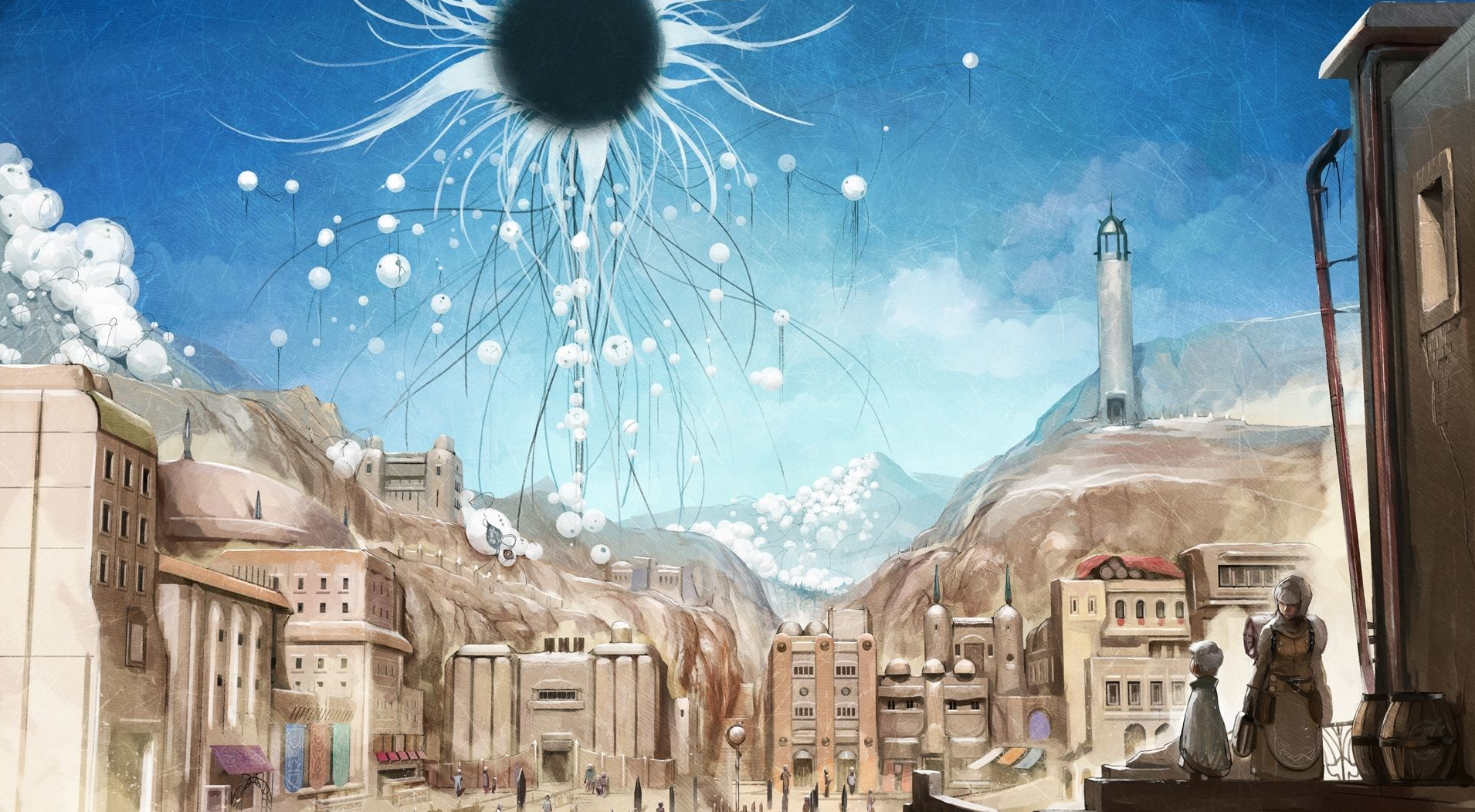 JRPG soundtracks have always been among the most memorable in video games, and a fundamental part of their success. Japanese RPGs introduced the practice of video game music being played by an orchestra in 1986, thanks to Koichi Sugiyama, the composer and conductor of Dragon Quest. JRPGs were also responsible for the popularization of game soundtracks as albums (a great example being "Distant Worlds: Music from FINAL FANTASY" [2007], with compositions by Nobuo Uematsu).
Composers of Japanese RPGs are among the most famous in the video game industry. Most of these notable composers worked - or still work - at Square Enix, the leading JRPG publisher. These composers have created the musical identity for some of gaming's most memorable IP. Examples include Yoko Shimomura (Super Mario RPG and Kingdom Hearts series), Keiichi Okabe (NieR and Voice of Cards series), Masaharu Iwata and Hitoshi Sakimoto (Ogre series and Ivalice Alliance), Yasunori Mitsuda (Chrono and Xeno series), Takeharu Ishimoto (The World Ends with You series), Koichi Sugiyama (Dragon Quest series) and, of course, Nobuo Uematsu (Final Fantasy).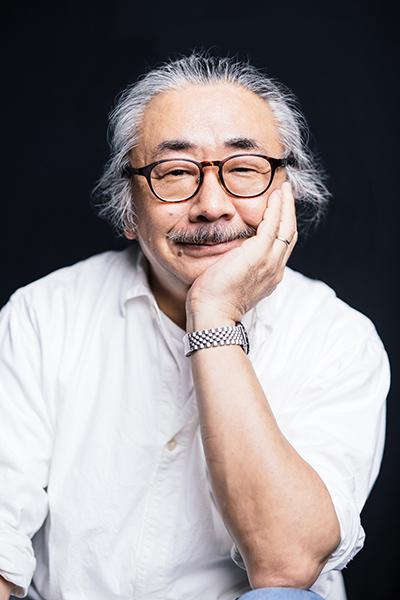 The most influential among these composers - at least, after Sugiyama - is probably Uematsu, who has also been dubbed the "John Williams of the video game world".
Classical music influenced both men and were important for taking music composition in video games to another level. But Uematsu was also strongly influenced by progressive rock, that increasingly accentuated his work after Final Fantasy VII. In this story, I'm going to discuss why Nobuo Uematsu's compositional style is so special and how it remained rich and experimental until his most recent work: Fantasian (2021).
"Actually, I don't think that my music has evolved that much at all. I always make the same kind of music. For video games, music has evolved together with what technology allowed us to do. For Final Fantasy VI, I could recreate an opera scene for the first time. Then with Final Fantasy VII on the PlayStation, it became possible to implement actual songs recorded in a studio. [...] Without really realizing it myself, somewhere along the way I established a pattern for what RPG music was supposed to sound like. [...] But lately, I've come to realize that following a pattern isn't much fun. For Fantasian, I tried to forget about all that and went in with the mindset that anything is possible. I guess you could say that I got tired of playing it safe. I really tried being more adventurous this time."

Nobuo Uematsu (IGN, 2021)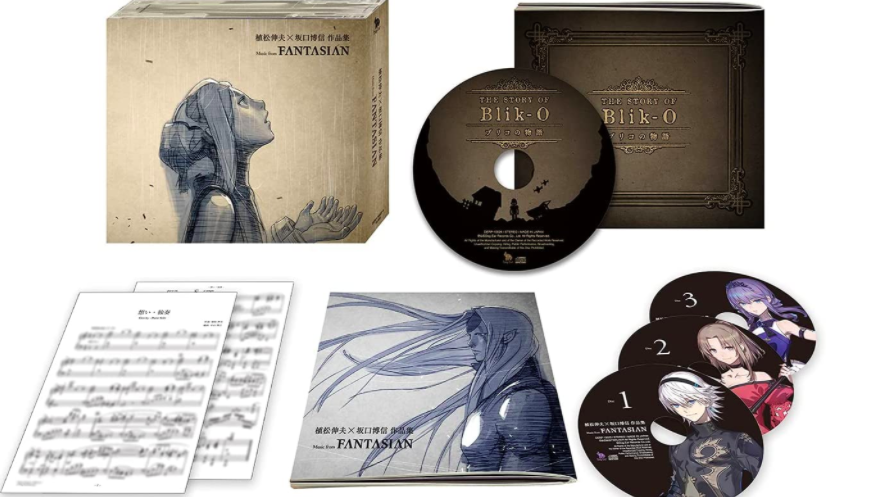 "Will I get another chance to work on an entire game? I didn't want to have any regrets. So, I devoted all of my body and spirit into this project. And when I did more than ever, my music diversified, and lead to so many new discoveries. This project was truly intriguing."

Nobuo Uematsu (Mistwalker, 2021)
The Fantasian soundtrack - with about 60 tracks - represents Nobuo Uematsu's view of the video game legacy he wants to leave. It presents a broader musical identity with stylistic elements from different periods of his career, as well as ideas he's never tried before. Nothing could be more fitting for a game produced, designed, and written by Hironobu Sakaguchi, the creator and main director of the Final Fantasy games and the friend and developer Uematsu spent the most time working with.
"I'll  wake up at 5 in the morning get to composing right away keep going until 6PM then I'll drink some beer and go to bed. Then wake up at 5 and rinse and repeat. That was basically my year. So, once I wake up or maybe just before I wake up, there's already music playing in my head. I don't know if this was fate whether I did it on my own accord of if this was always meant to be but I did everything I could."

Nobuo Uematsu (Mistwalker, 2021)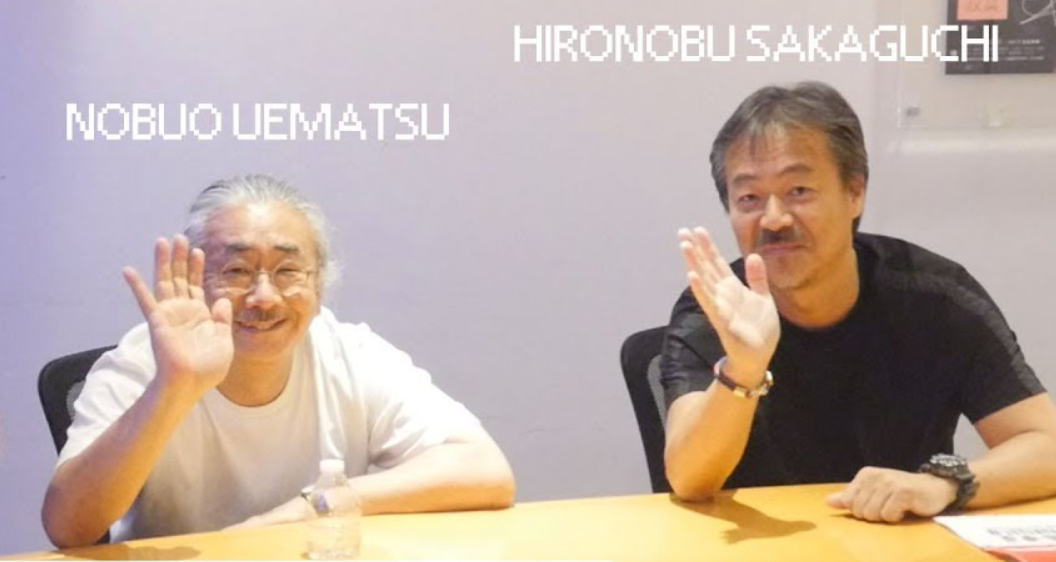 A sound and improvisation laboratory
Fantasian's soundtrack is the most diverse ever made by Nobuo Uematsu. The album features a variety of styles of rhythm, harmony, and timbres. But most interesting are Uetmatsu's "new discoveries" in terms of new sounds and harmony; the pieces that depart from the composer's usual style. From the point of view of harmony, his most experimental works are concentrated on disc 3.
"When you're young, you want to stand out by doing something no one has ever done before. For me, it was the same. I wanted to make better music than anyone else. But now that I've become older, I think about why I make music in the first place. In order to reach your true essence as a creator, it's essential to be yourself. It can be embarrassing to express your true self, but without 'going nude' there's not much meaning to being a creator."

Nobuo Uematsu (IGN, 2021)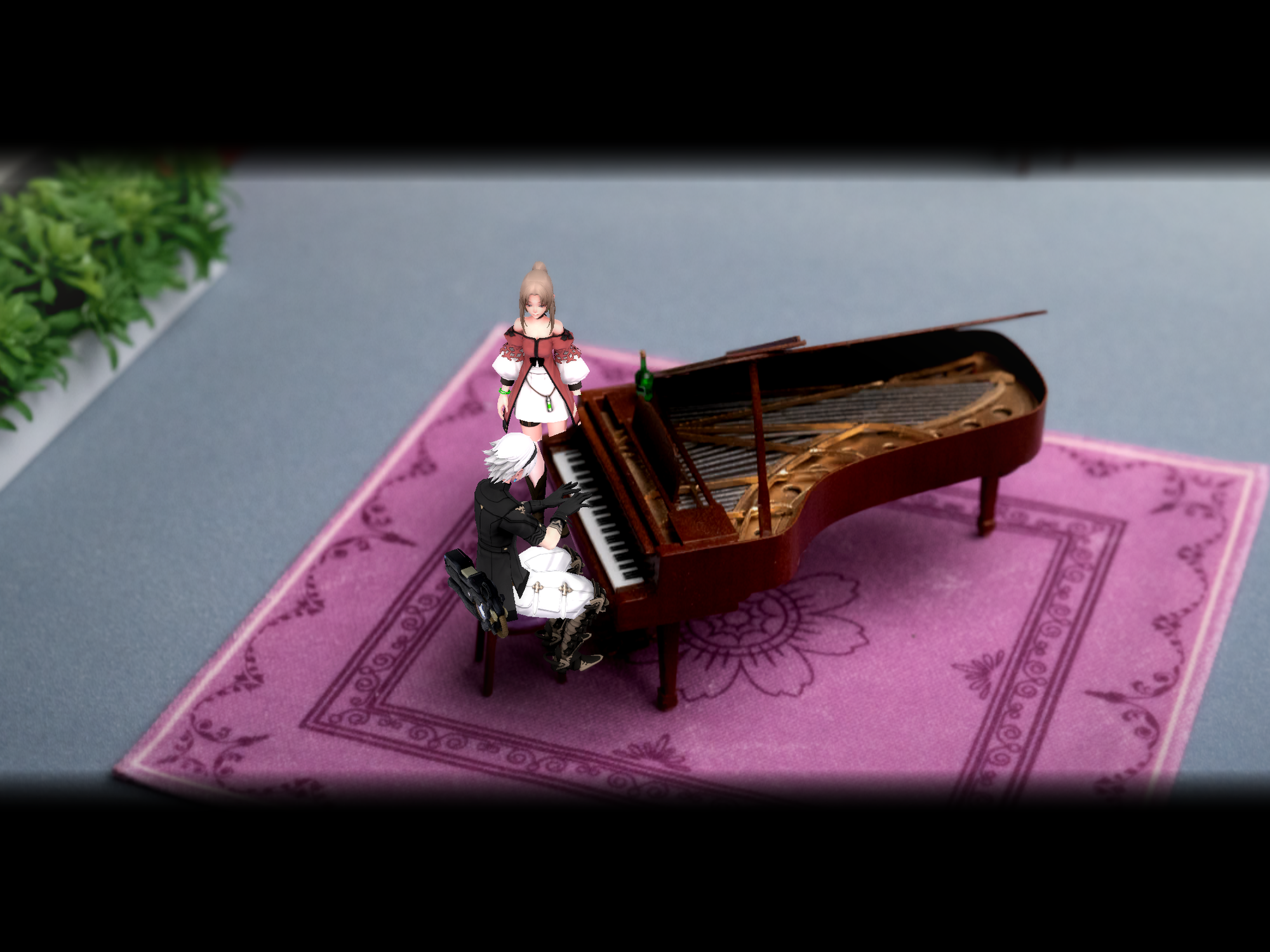 Two innovations in Nobuo Uematsu's style of harmony stand out: improvisation and counterpoint techniques. Both can be heard in God Realm, with chorus, piano, and drums. The song has two simple melodies that play at the same time, overlapping, in a polyphonic way and with piano and drums improvisations. The piece begins with a female chorus. Then comes a second voice with a male chorus. Interspersing these voices, the drums begin to appear and then the piano.
Nobuo Uematsu had already been inspired by baroque music and also used voice since at least Final Fantasy VI, but he never created something so modern, in neoclassical style. With the piano and drums, an increasingly intense dissonance is created in God Realm that contrasts with traditional tonal harmony in the melodies of human voices. Interestingly, this contrast is also rhythmic, as the instruments at some point detach from the harmony of the two voices and begin to have an independent rhythm.
Other soundtrack innovations are found in timbres. This is not the first time that Nobuo Uematsu uses electronic sounds; they are already significantly present in Final Fantasy VII, for example, which aligns with the game's science fantasy themes. But never before has Uematsu used synthesizers in such a varied and experimental way. The context of science fantasy also frequently surfaces in Fantasian, where it blends with a medieval context.
The tracks Junkyard and Robot Rumble are some good examples of how he uses a lot of synthetic sounds. In Junkyard, the synthesizers are used in a more experimental and exclusive way, while in Robot Rumble they are used in a more traditional way, along with some real percussion instruments.
Another example is The Frozen Lands; this is a case of reconciling synthesizers with string instruments and xylophone in an ambient music harmony. Finally, in Communication Network, we notice wind instruments blended with synthetic sounds.
This mix of harmony and classical instruments with some synthetic timbres and electronic effects characterize the heart of Fantasian's OST, which can be called a "synthetic neoclassicism". A choice that makes perfect sense with the fictional proposal of the game.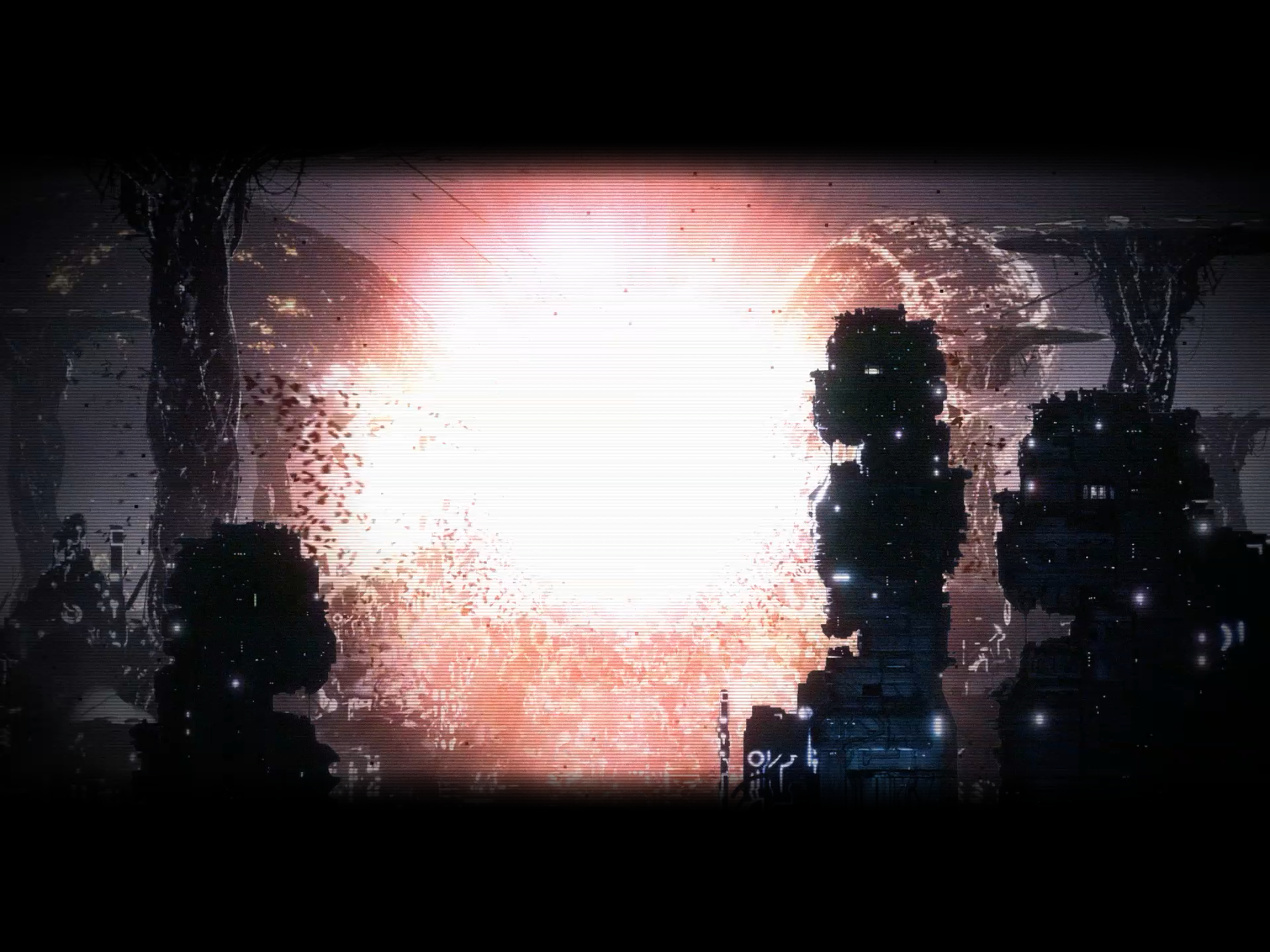 Finally, we should also remember that ethnic instruments were used in some music on the Fantasian soundtrack, which is not surprising, as Uematsu has already commented that he likes Celtic and Irish music (IGN interview, 2004).
However, this type of instrumentation is common from another notable Japanese composer, Yasunori Mitsuda (from the Chrono and Xeno series), but is rare in Uematsu's music, who prefers traditional orchestral or rock instruments. In the tracks Shangri-La, Expedition, and Ez's Theme we notice some non-classical instruments.
"I still love the sounds produced by the human hand. There's just something different... That human touch. In a studio, I get to record musicians performing and put all of it into a role playing game. I'm grateful to make a living doing this."

Nobuo Uematsu (Mistwalker, 2021)
In this last piece (Ez's Theme), there is also a partial jazz rhythm, unusual in Uematsu's harmony style. Then Nobuo Uematsu drastically changes the rhythmic structure of the music. That's one of the things he loves to do in his compositions (he's certainly the type who likes to put 5/4 time in sheet music).
"There's a piece we recorded like free jazz. I took three of four jazz musicians to the studio, gave them 12-bar blues to work with, and from there I pretty much just let them do their thing. I recorded the whole performance, and from there I started editing to make it a fitting piece for the game. Creating video game music in this way is pretty unheard of, but it turned out really great."

Nobuo Uematsu (IGN, 2021)
And in the case of City of Water, the choice matches the setting, and is probably inspired by the Italian city of Venice. There is an alternation between woodwind and string instruments; the sound oscillates between a rougher texture with the woodwind and a softer one with the strings (though always with a relaxing harmony and a balanced rhythm). And in the background, sounds are used that resemble dripping water.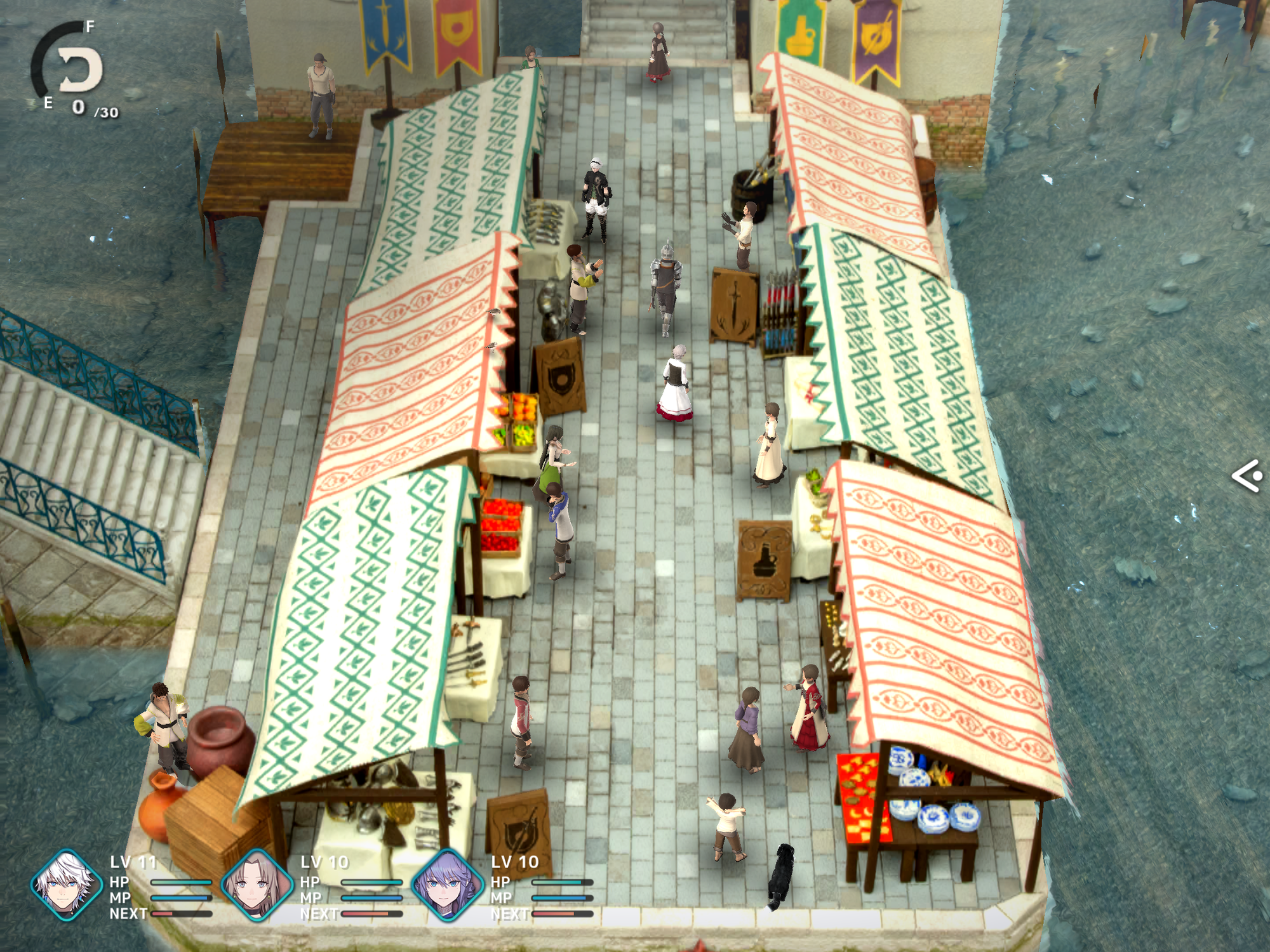 An autobiographical musical monument
But if these are new characteristics of Nobuo Uematsu's style, what are their common characteristics, those that characterize the identity of his musical composition in video games? One way to understand Nobuo Uematsu's style is from his influences of progressive rock, neoclassicism, and romanticism. These elements are also present in Fantasian.
"Uematsu's compositions in "Fantasian" are a mix of the classic, baroque-style melodies of his earliest work fused with synthesizer sounds to match the game's flirtations with science fiction fantasy."

Hironobu Sakaguchi (Washingtonpost, 2021)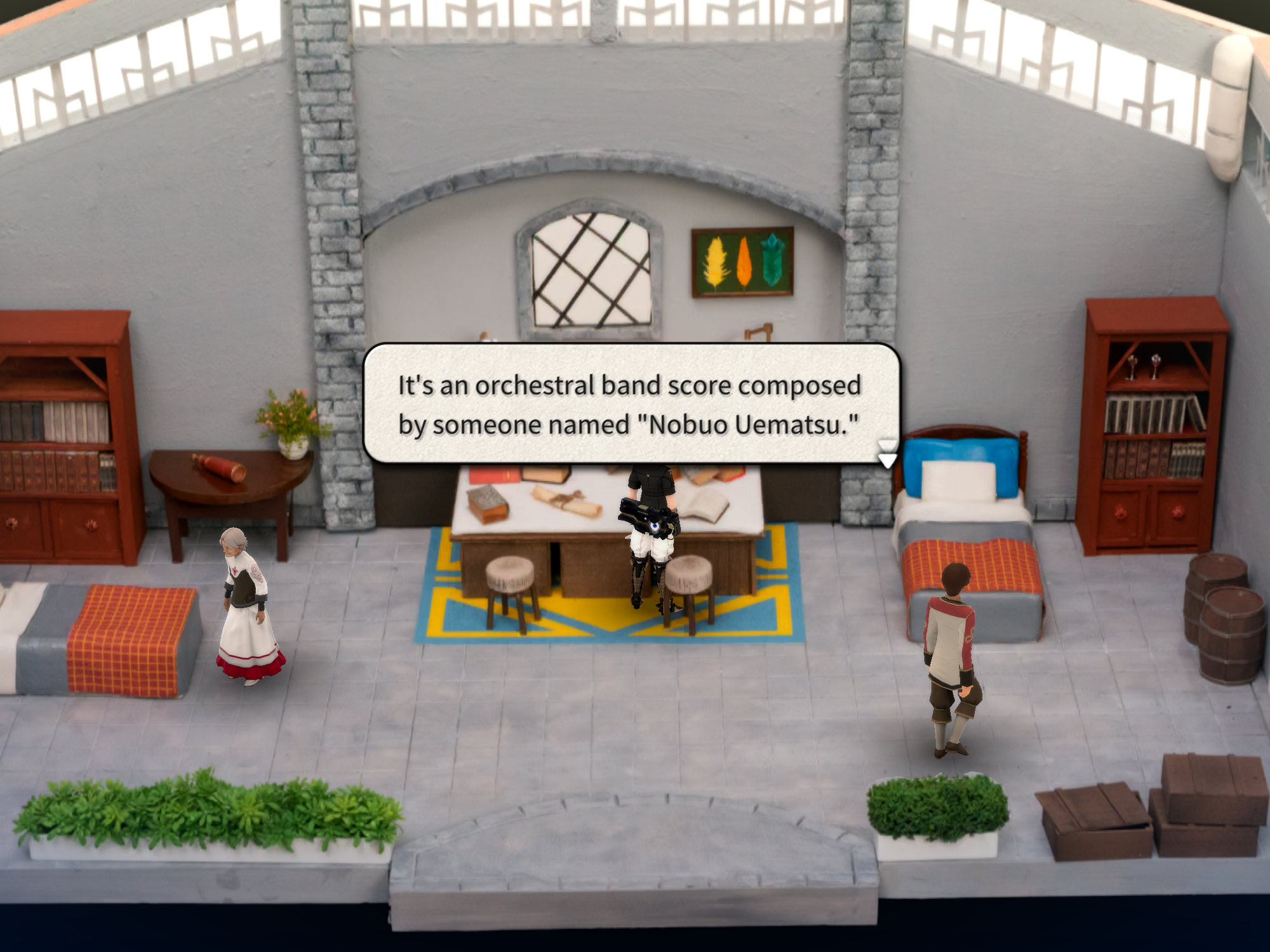 The first part of Nobuo Uematsu's tripartite style is '70s pop and rock, especially progressive rock. Uetmatsu is a big fan of bands like Pink Floyd, Yes, Emerson, Lake & Palmer, and King Crimson (NME). This explains his predilection for the guitar in many compositions and also his interest in rhythmic experimentation, as well as taking advantage of techniques and themes from classical music. In Fantasian, there are some progressive rock-style compositions, perhaps the most notable being At Wrath's End (feat. Yasuo Sasai).
However, the apex of his progressive rock style can be found in his OST for Dungeon Encounters (2021). These are entirely guitar arrangements of baroque, classical, and romantic music by composers such as Beethoven, Chopin, Dvorak, Rimsky-Korsakov, Mussorgsky, and many others.
This practice is also common in progressive rock bands, a good example is the arrangement of Mussorgsky's "Pictures At An Exhibition" by Emerson, Lake & Palmer.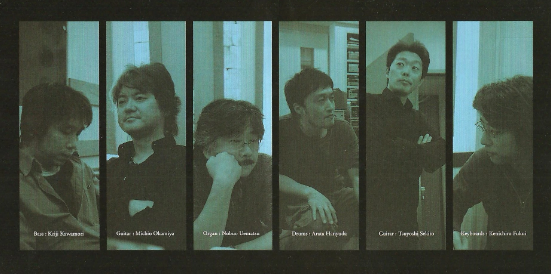 The second part of Nobuo Uematsu's tripartite style is neoclassicism. This tendency in his music comes, in part, from Koichi Sugiyama (composer of Dragon Quest), who Uematsu considers his sensei. It's also derived from the contact he had with music from the classical and baroque periods, including Beethoven and Bach. The latter is a master of the art of counterpoint, a technique I mentioned in above in relation to God Realm.
Neoclassicism is a musical movement that emphasizes balance and emerged as a response to the sentimentality and extravagance of late romantic composers. Other trends in neoclassicism are clarity, economy, and the use of small musical groups of classical instruments. This Uematsu style can be seen in some of his compositions for Fantasian, such as Bonds Unbroken. And Chaos Carnage is my favorite OST example for harmony with classical techniques but synthetic timbres.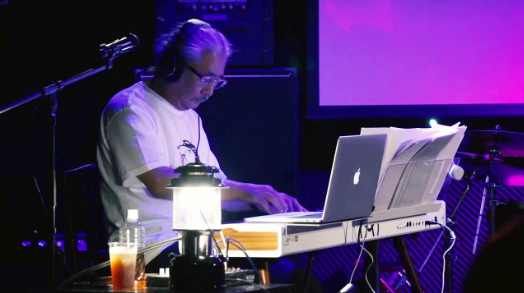 Third and finally, another strong influence on Nobuo Uematsu's works is romanticism. There are many romantic composers who inspire him, but one that he highlighted is Pyotr Tchaikovsky. Even at the end of his career, in Fantasian, it is possible to notice this influence in the dancing power, delicacy, and emotional elegance with which Uematsu uses the strings in compositions such as Resonating Hearts.
"In the classical field I love Tchaikovsky, and I want to make beautiful music like he did."

Nobuo Uematsu (Xbox Evolved, 2008)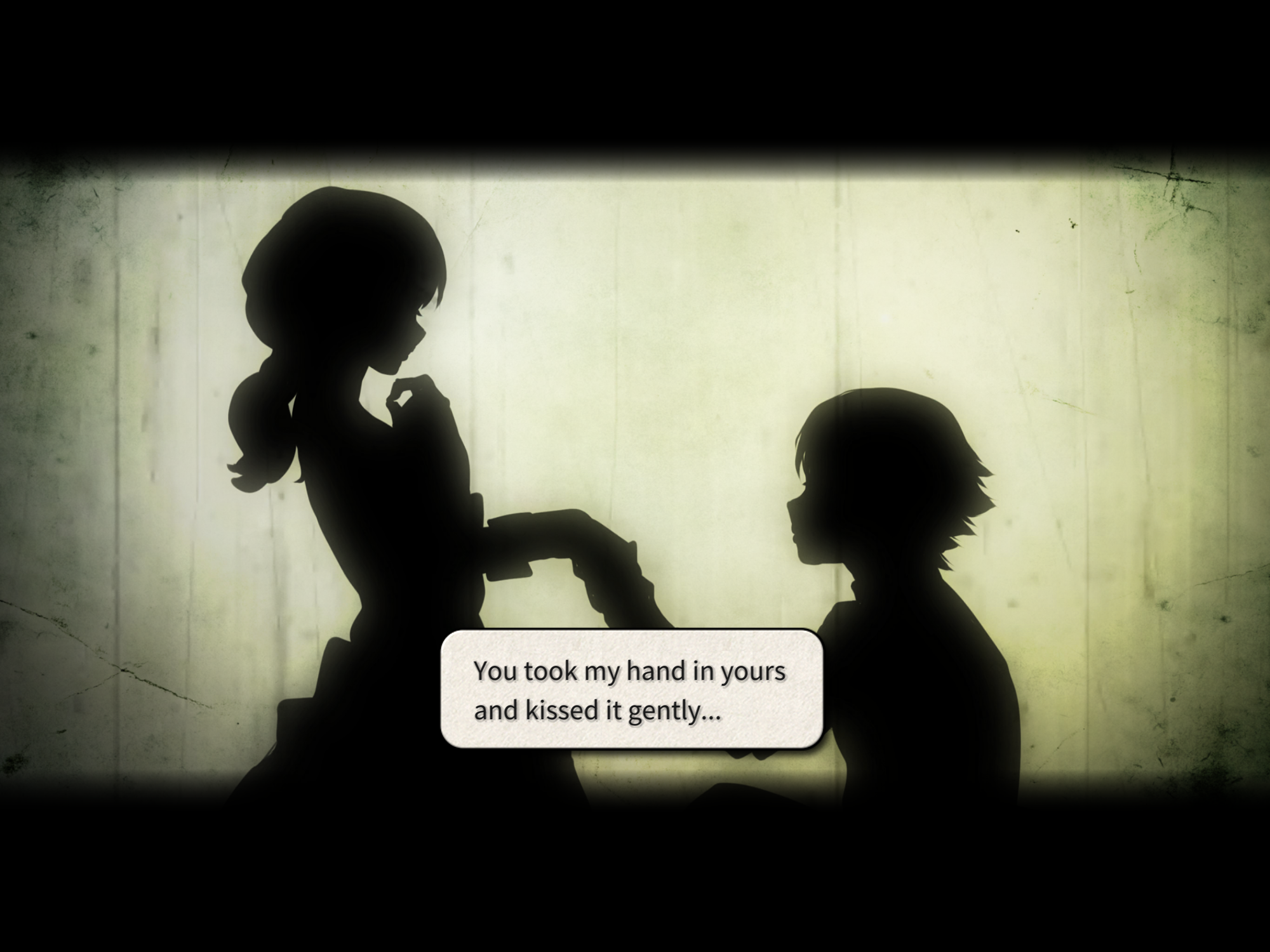 Of course, we also have examples of romantic-style compositions with more powerful sounds and faster rhythms. Two good examples are Great Battle and Epilogue.
An interesting case is also that of Rebirth, which has the same theme as God Realm, but while it unfolds with counterpoint and dissonances, Rebirth becomes epic, dynamic, and powerful, resembling composers like Dvorak and Wagner.
I think that Rebirth can be seen as an analogue of the classic One Winged Angel, which follows the antagonist of Final Fantasy VII (Sephiroth). However, this composition from Final Fantasy VII brought other elements (Polygon interview), such as the direct influence of Camina Burana (Carl Orff), Purple Haze (Jimi Hendrix), and Rite of Spring (Igor Stravinsky — perhaps the most important composer of neoclassicism).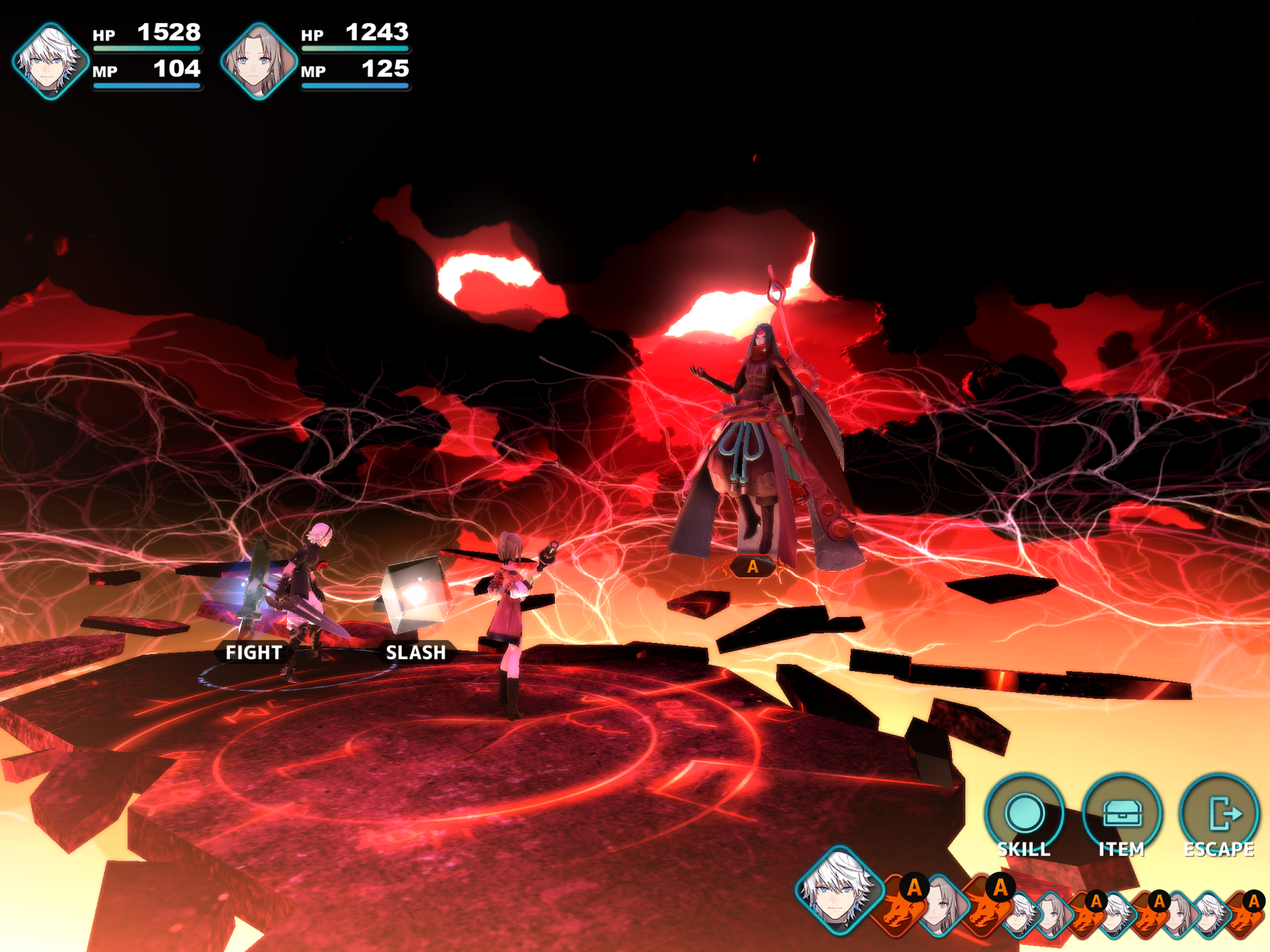 This is just one of the many parallels we can draw between Fantasian and the Final Fantasy series. It's natural for that to happen, because Uematsu has spent practically his entire career composing for Final Fantasy, and in this series he has developed some techniques that are characteristic of his style.
This parallel is clear from the main theme of Fantasian (compare below with the theme of Final Fantasy VII). Uematsu explores that theme in a lot of music, in a lot of styles. He has done this before in the Final Fantasy series, but not as insistently as in Fantasian.
One of my favorite pieces where the theme returns is Thunderous Mountain. In this composition, Uematsu mixes elements of jazz and classicism and makes a beautiful transition and modulation from an entirely different melodic phrase to the theme of Fantasian.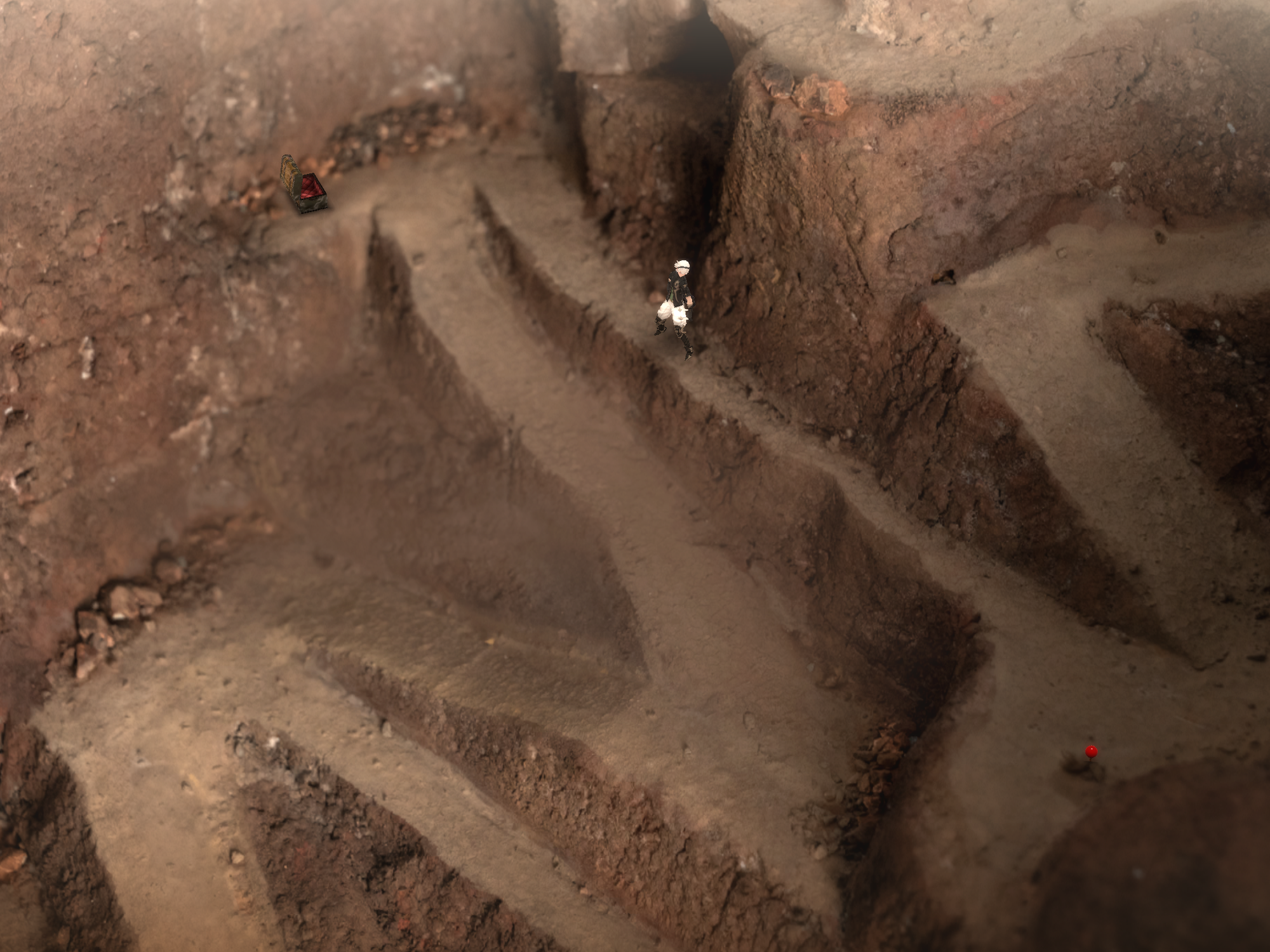 I think Nobuo Uetmatsu felt comfortable reusing his classic Final Fantasy style as he noted that Fantasian's script and set design are very reminiscent Final Fantasy. A good example are the friendly robots Prickle and Clicker. The concept of this duo is reminiscent of things like Porom and Palom in Final Fantasy IV.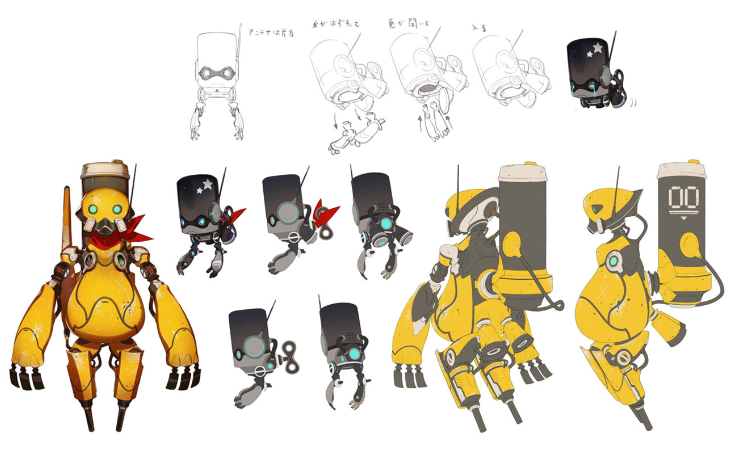 Since leaving Square Enix and creating his own independent studio, Mistwalker, Sakaguchi has worked with Uematsu on all of his major games (Blue Dragon, Lost Odyssey, The Last Story, and the Terra Battle series), but Fantasian is different; it's a JRPG that pays homage to Sakaguchi's classic Final Fantasy writing style, as well as PS1 JRPGs with pre-rendered background images. From a visual point of view, this homage was made with a fixed camera in diorama scenarios with more than a hundred different models.
"When I was shown photos of the dioramas, I thought 'Wow, Sakaguchi-san is serious!'. I saw it all come together and knew it wag a big deal."

Nobuo Uematsu (Mistwalker, 2021)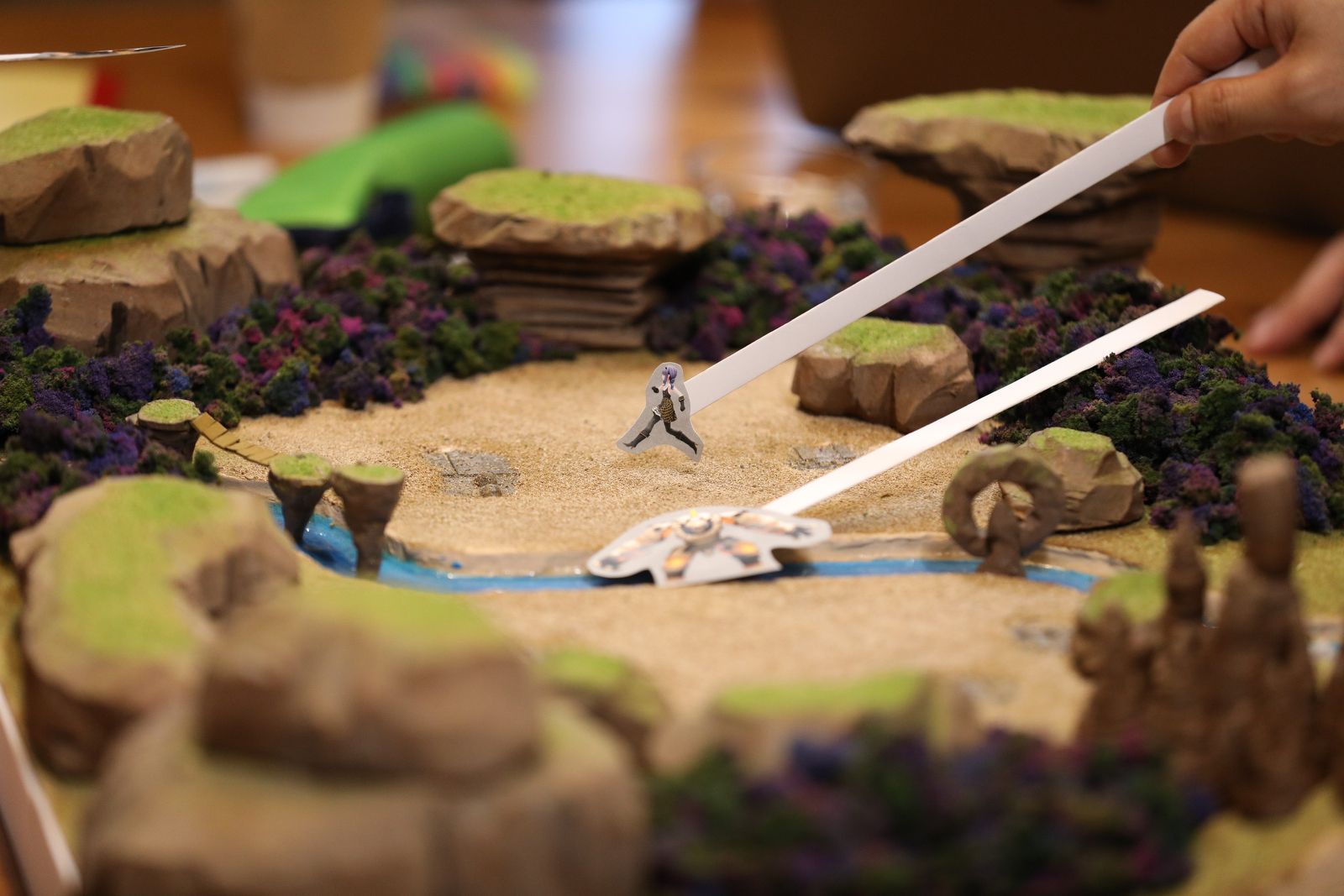 I could spend a long time talking about Nobuo Uematsu's musical style, but that would take me well beyond the scope of a single story. So, in this piece, I've focused on limiting myself to Uematsu's work on Fantasian and the parallels with his other compositions. However, something that I still need to highlight is the way he composes battle music and makes transitions in random encounters.
As I commented in another text, Why Random Encounters Shouldn't Disappear in RPGs (2022), an important part of random encounter design involves a good musical transition to battles. Nobuo Uematsu usually does this with diminished arpeggio flourish followed by a bass, giving a sense of threat and setting the pace of the fight.
In Fantasian, random encounters don't usually break the immersion of the game, thanks to its Dimengeon system, which allows you to "save for later" the battles encountered along the way. However, Uematsu uses a lot of arpeggios to give combat a feeling of dynamism, as he always loved to do, and he did so most prominently in his battle music for Gilgamesh in Final Fantasy V.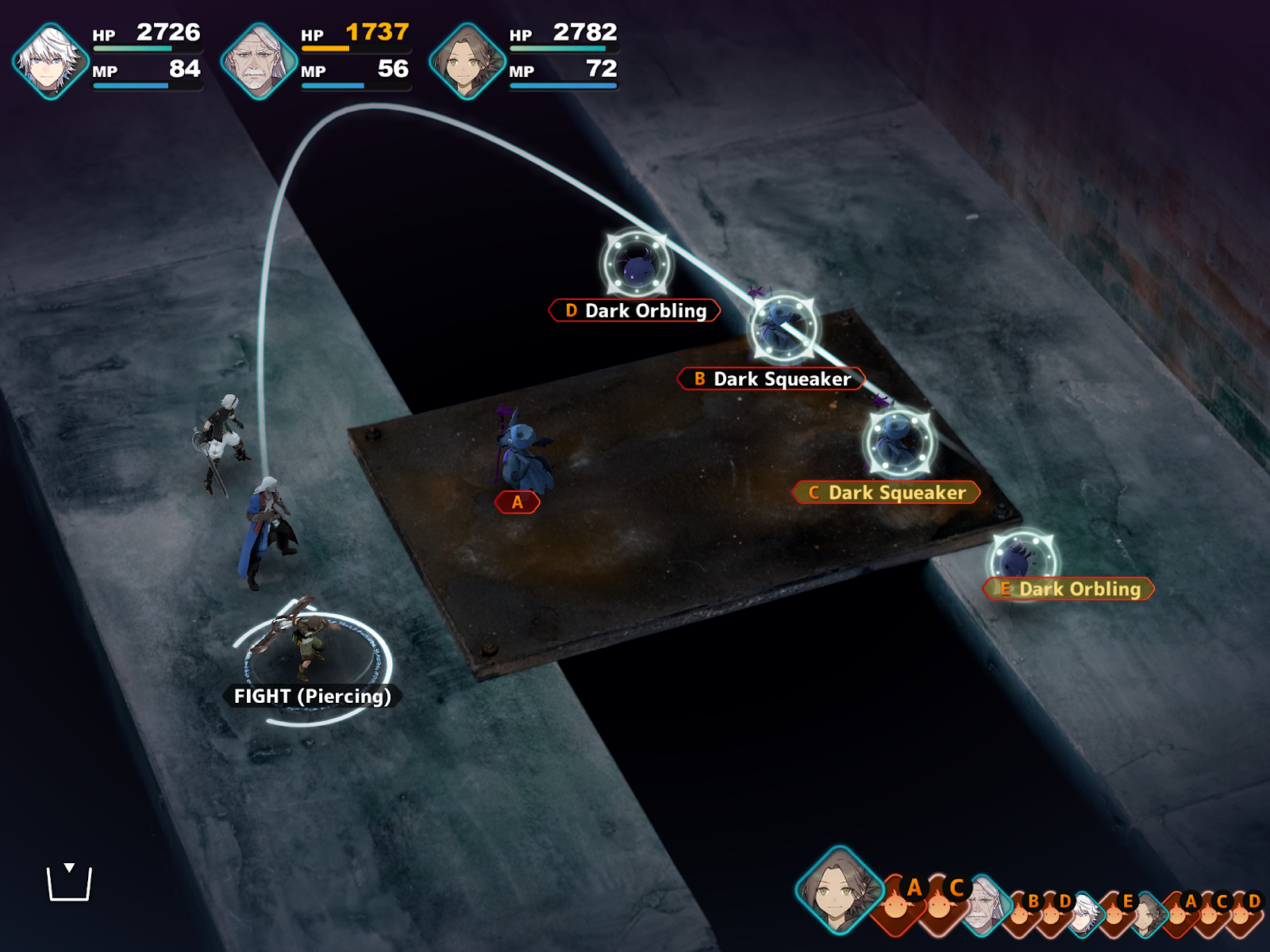 Finally, I would like to end this panorama of Nobuo Uematsu's artistic genius with another one of his beautiful ending songs. You are certainly used to beautiful and sad songs at the end of JRPGs, but it's important to know that this tradition is largely due to Uematsu, since Final Fantasy VIII.
For Fantasian he composed something very beautiful in a similar style. It might be the last ending song you'll hear from a JRPG with a soundtrack by Nobuo Uematsu. You can listen to it in the video below. Even if you've never played Fantasian, I believe that this music together with the illustrations will be able to move you and show how special this game is, in the way it carries the memories and dreams of one of the most brilliant composers the video game industry has ever known.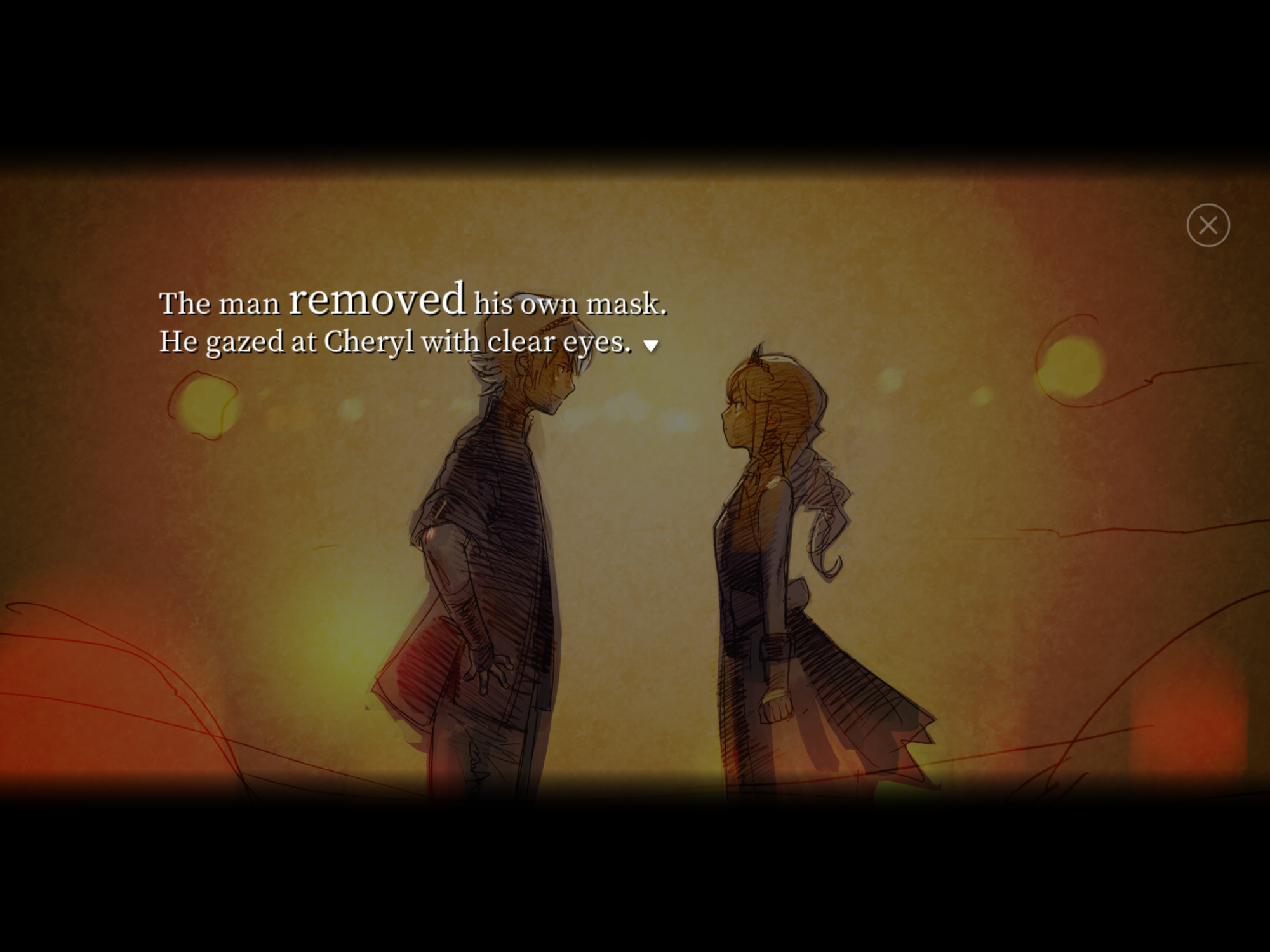 ---
I hope you enjoyed my musical analysis. If so, you might also be interested in my musical review of the NieR: Automata soundtrack: NieR: Automata and the Melancholy of the Human Voice in an Opera of Machines and Ruins (2022).
For me, it was a great honor to pay homage to the work of Nobuo Uematsu, who was responsible for injecting dramatic and unprecedented artistic value to video game music ever since the Super Nintendo era (at a time when video games were not widely recognized as genuine works of art). Fantasian presents an opportunity to remember the importance of Uematsu's legacy, and to appreciate his continued creativity, especially in terms of pushing beyond the formulas he established for JRPGs.
If you have access to Apple Arcade, check out Fantasian; you might fall in love. Also, the complete OST of this game is also available on Apple Music. Despite my nostalgia for classic Final Fantasy, I have to agree with Uematsu, this is definitely his best soundtrack.
"Of course, my soundtracks for Final Fantasy titles each have two or three pieces that I'm really proud of. [...] But for Fantasian, there's a lot more pieces in there like that. I really did everything the way I wanted it. Quality of music is mostly a matter of taste, but for me personally, I think that Fantasian has become the best soundtrack I have ever made."

Nobuo Uematsu (IGN, 2021)
Comments
Sign in or become a SUPERJUMP member to join the conversation.