PAX West 2023: Stack Up, Gaming for the Greater Good
Meet Stack Up, the veteran-run charitable organization on a mission to improve mental health through gaming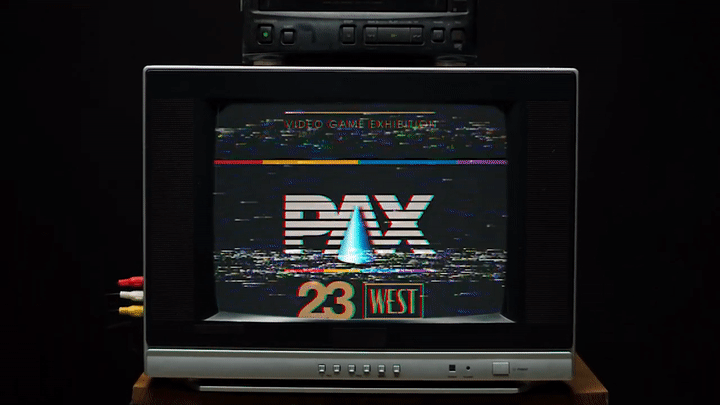 Like many people – too many people – my life has been severely impacted by mental health. There are so many of us who can point to numerous situations in which our own mental health, or the mental health of those close to us, has been a nearly impossible struggle towards navigating our lives. Last year, I lost a very close friend to suicide. It was (and continues to be) the hardest thing I've ever had to personally endure. Due to this tragedy in my life, I am always on the lookout for organizations that do what they can to combat the difficulties surrounding good mental health outcomes. I am always going to try to highlight organizations that fight the stigma surrounding mental health and do what they can to make the world a better place.
When I learned about Stack Up, an organization that not only combats mental health stigma and helps those in need, but does so using the wonderful world of video games, my interest was piqued. Knowing that this company was going to be at PAX this year, I had to get in contact with them and have a conversation surrounding their organization and learn more about what they're doing to better the catastrophic mental health epidemic.
For those in the armed forces, the problems with mental health and suicide are more than just tragedies – they're commonplace. Rough estimates put veterans in the US at a 57% percent higher risk of suicide than those who haven't served, with some estimates going as high as a 150% rate increase over civilians. These sorts of casualties due to mental health go beyond mere misfortune and err instead on the side of calamitous.
We have a duty to all of our fellow people to help tackle this plague that's spreading throughout our society, and this is exactly what Stack Up is trying to do.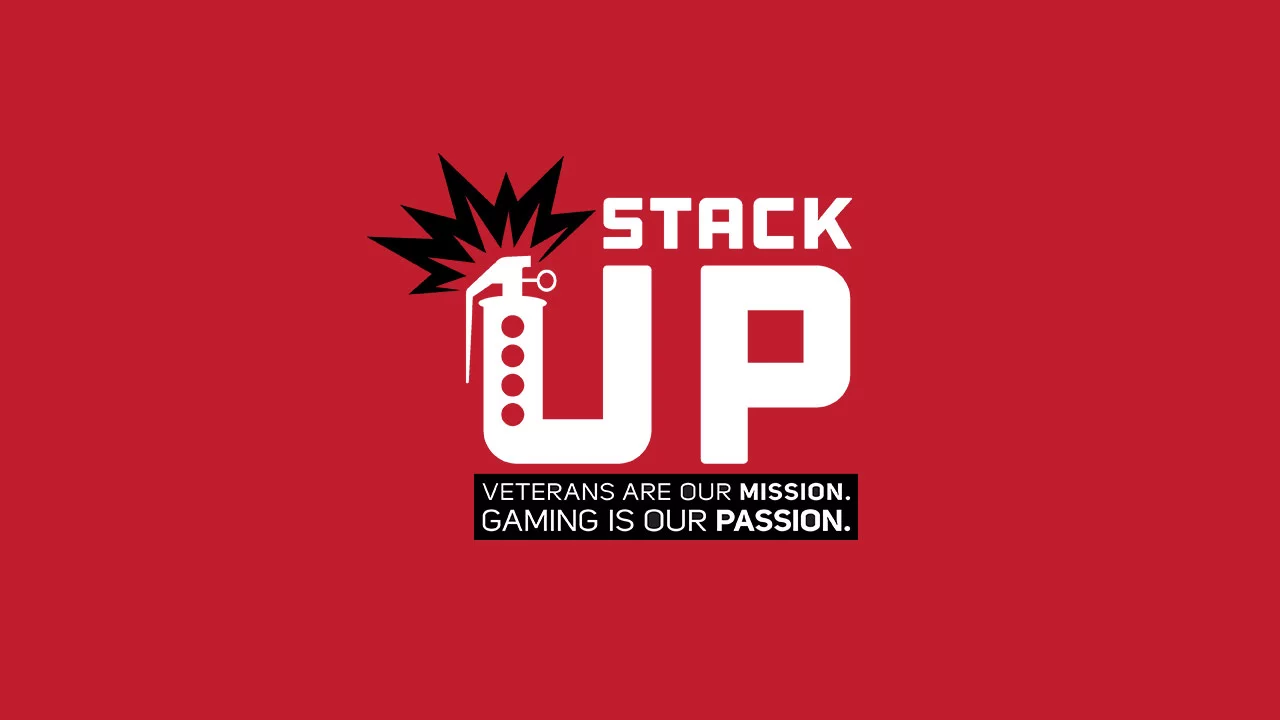 Meet Stack Up
Stack Up is a non-profit organization dedicated to helping those in the armed forces to better connect with themselves and their fellow brothers and sisters in arms, as well as aid those who have left the armed forces to reintegrate themselves back into civilian life. On top of this, they're dedicated to open and honest support for any military member suffering mentally or financially during or after their service. Stack Up tackles this lofty goal with a tool that is severely underutilized in the mental health space – video games.
It is the brainchild of Stephen Machuga (Stack Up's Founder and Executive Director,) a former Army Infantry/Military Intelligence officer and Airborne Ranger. During his time in the military, he did two tours overseas. He served until 2006 when he left to work in Washington DC as a government counter-terrorism analyst, where he stayed for 10 years. While working for the government, he filled his weekends with charity work, until eventually he recognized that the charity work was where he belonged. In a sense, he had found his true calling.
I was lucky enough to sit down and have a conversation with Stephen during my time at PAX West 2023. We met in the beautiful Sheraton hotel, across the street from the Arches Convention Center where PAX was in full swing, and had a conversation about what exactly Stack Up is, how it was formed, and what the organization's goals are for the future.
Stack Up started out simply - one of Stephen's friends and fellow servicemen still serving in Afghanistan reached out to him during his stint in DC, requesting that Stephen send him a gaming console to combat boredom and boost morale. Being a lifelong dedicated gamer himself, Stephen obliged, sending over a console and some games for his friend to enjoy while overseas. From there, word of his gift spread like wildfire throughout the military.
Before long, Stephen was having servicemen and women reach out to him from all different branches of the military requesting that their units also be retrofitted with a gaming console. Stephen quickly realized that there was something here worth pursuing, so he got in contact with Activision in order to get some gaming supplies together to send to the Middle East. Activision responded in turn, opening up their "prize closet" to Stephen and his mission by donating pallets of unused gaming equipment to be sent overseas. Thus started the Care Package initiative.
For a few years, Stack Up would routinely send care packages (aptly named "Supply Crates") to armed service members that included games, consoles, and controllers to give our military something to do in their downtime. In addition to this, Stack Up also sends Supply Crates to military veterans who have since retired but want to partake in a new hobby or continue an old one. Their idea behind this is powerful and uncomplicated – it gives active military members and military vets a healthy outlet to stay in touch with the other members of the military/veteran community, along with combating the isolation that's all too familiar for those who have and continue to serve.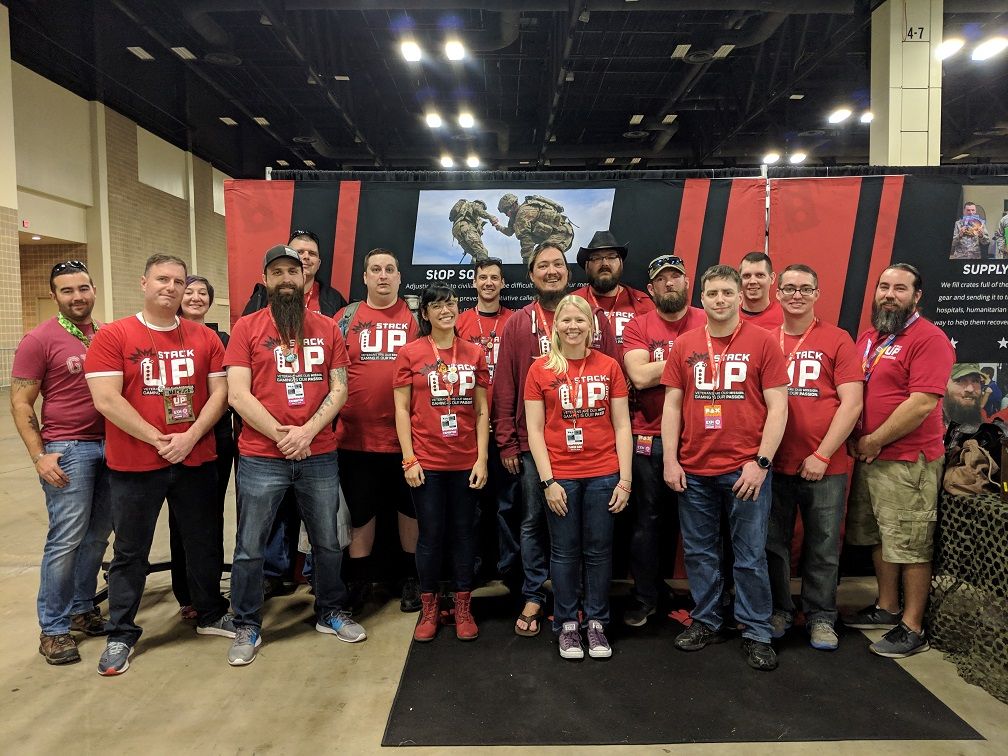 The Impact of Stack Up
According to Stephen, the response to this initiative was explosively positive. Servicemen, women, and veterans contacted Stack Up in droves, asking for their units to be outfitted with some games, or for their families to be able to have a system in order to bond. Slowly but surely, Stephen and his team recognized that, while it started out as merely a means to boost morale, it started turning into a way for these men and women to safely express their feelings and share their mental state.
The Stack Up team started receiving feedback that exceeded the expectation of "thank you for helping me to combat boredom." Stephen recalled two specific situations that helped cement this reality – one from the front, and one from at home. On the front, he remembers being told by a serviceman that their unit had recently lost some men to the violence of war and that the rest of his outfit was understandably having a difficult go of things. Morale was low. According to this unnamed serviceman, receiving a Supply Crate full of games not only helped boost the dwindling morale but the bonding power of video games helped bring everyone back in the fold. Not physically, but mentally.
Another account came from a veteran at home. After receiving his Supply Crate, he noticed that he wasn't the only one reaping the benefits of the games that were sent. This veteran's son has Tourette Syndrome, which is a nervous system condition that can cause a whole host of problems for the people who have it, including (but not limited to) involuntary verbal and physical tics. Tourette Syndrome currently has no cure, with successful treatment difficult due to the elusive nature of the symptoms. The veteran's son was able to find some relief from his tics during his gaming sessions, however, which helped the overarching dynamic of the family. This situation helped relieve the entire familial unit of stress, based entirely on receiving some games that were donated to them through Stack Up.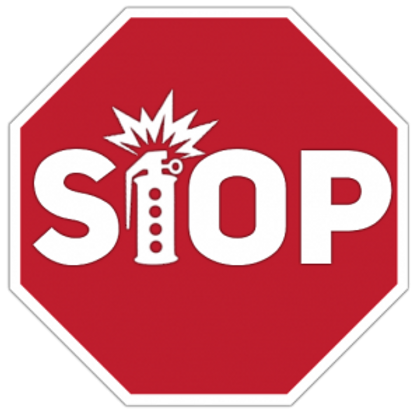 The Overwatch Initiative
It was reactions such as these that led Stack Up to head their most recent project – the Overwatch Initiative.
Stack Up's Overwatch Initiative (known as StOP) is a free 24-hours-a-day-7-days-a-week service provided over Discord that allows people to contact a team of trained and certified specialists in a time of mental crisis. The unfortunate reality for many people in the United States – civilian or military – is that therapy may sound like a fantastic option on paper, but in practice, it is extremely expensive and difficult to find someone you can trust and with whom you connect. StOP gives people the opportunity to gain assistance with finding mental health resources, support services, therapeutic resources, and financial resources, and to be present if they simply need someone to talk to or game with.
The crux of this is that a lot of the individuals being connected over Discord understand the military lifestyle, and share many of the same difficulties that those seeking help are feeling. It provides people with a service that gives them the opportunity to no longer be alone, and if therapy isn't something they're ready for, they can always hop into their favorite video game and just have someone to play and connect with. On top of this, StOP is HIPAA certified, meaning that the conversations had within the privacy of those Discord servers will stay private and confidential.
Stephen and I discussed at length why games are so good for your mental health. He believes that the split attention between conversation and gaming, along with the anonymity that speaking through a headset provides, allows individuals to lower their walls and have more meaningful conversations. I tend to agree with him. I think most of us who play games online have stories of our online partners opening up to us in a way that isn't quite possible in standard face-to-face interactions. There are multiple studies into the therapeutic use of video games in children, and while there is nothing conclusive as of yet, the results are promising. Stack Up's mission, and the success it has seen in the last few years, give real-world evidence that these studies are onto something very important, and difficult to describe.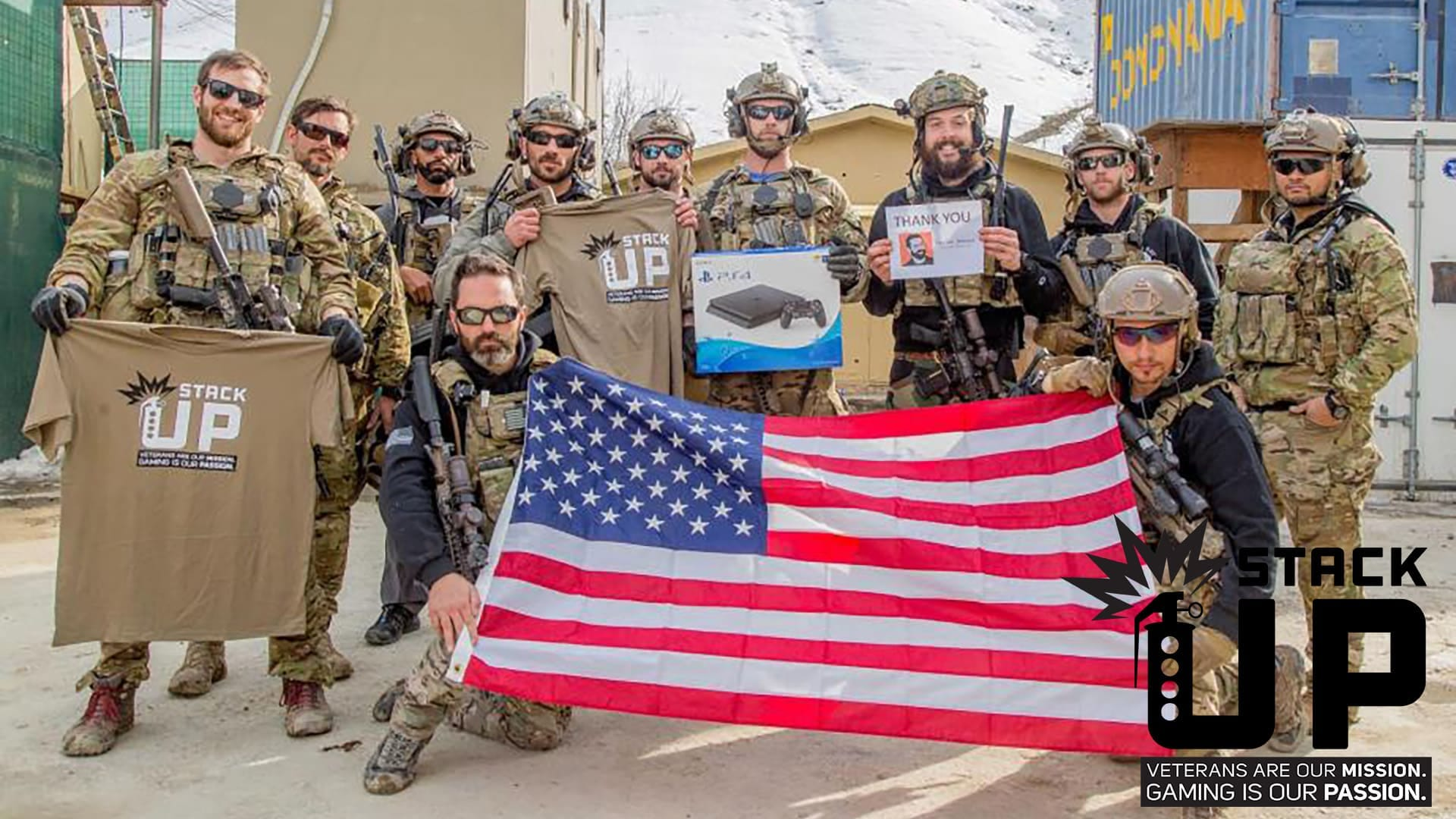 Stack Up and the Future
Stack Up is in a fantastic position where they can hire people full-time, and not just rely on volunteers, a fact that made Stephen extremely excited for the future. It really does seem like it's getting some great traction, and for good reason. I think that having an institution like Stack Up provide these services in a system that tends to treat mental health as a secondary problem – all the while using something as enjoyable as video games at its core – can revolutionize the way people talk about mental health, especially in the military.
The best part is that it doesn't just include the military. Unless they become completely overwhelmed, Stack Up will not turn away civilians in need of mental help. The good people at Stack Up also understand that military service isn't easy no matter what country you belong to, so its doors are open to the American Armed Force's allies as well.
This is an awesome charity providing literal life-saving services to thousands of veterans around the clock. Their work is vital, and Stephen is extremely passionate about growing Stack Up and helping as many people as they can. Life can be extremely hard, especially if you're in the military, and if you're struggling with it, please get in contact with them. Who knows, maybe you'll find your next best gaming buddy, and at the very least, make new memories to look back on fondly.
Stack Up is always looking for volunteers to help, and if you would like more information, please visit
www.stackup.org
. You can also find them on
Facebook
and
Twitter
, as well as their
Discord
.
Comments
Sign in or become a SUPERJUMP member to join the conversation.