The Mesmerizing World of Animal Crossing Mash-Up Music
Producer notYero is constructing cheery, meme-able mash-ups reminiscent of the height of Animal Crossing mania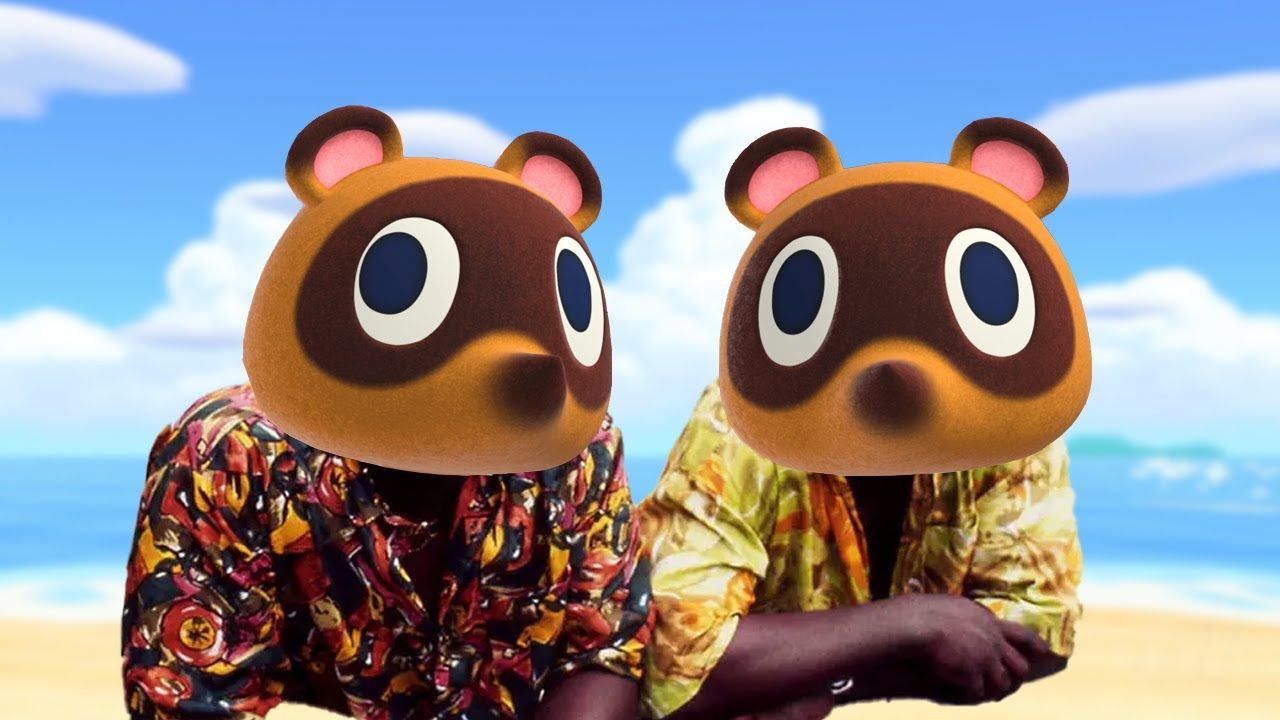 Putting aside all of the terrible things that happened during the pandemic — socio-political fear-mongering, social isolation, freezer trucks full of bodies — there were a few points of solace.
Working remotely became more widely acceptable, and fundamentally changed the way entire generations view work-life balance. People galvanized to support service and essential workers who kept a semblance of normality by making timely deliveries of whatever hobby items folks were ordering in April 2020.
But maybe most importantly, everyone was playing Animal Crossing. Of course, many Nintendo Switch owners picked up a copy of the newest edition of the long-running Nintendo series, Animal Crossing: New Horizon. But so did your cousins who you hadn't seen in ages. Variety streamers indulged in broadcasting the game and their islands to millions of viewers, just as politicians and activists used the game to campaign and educate through a platform normally reserved for leisure time.
We're three years removed from peak Animal Crossing mania and it largely feels like a bygone era. The gaming landscape has shifted a few times since New Horizon's release in March 2020. Six months later, the PlayStation 5 and Xbox Series X|S, and their lack of availability, dominated gamers' mindshare. A few months after that, while everyone was scouring sites for PS5s and getting duped into buying NFTs, Redditors helped the floundering GameStop see its stock prices surge, disrupting financial markets and leading to huge fallout for short-sellers.
A little while later, Activision Blizzard took over the virtual water cooler conversation, with scandalous revelations of misogynistic workplace culture. Then Elden Ring came out and dominated the landscape like so few games can, converting former haters of FromSoftware's design philosophy into newfound fans.
Suffice it to say, gaming moved quickly since the days of snuggling under the covers and planting flowers on your Animal Crossing island while avoiding the physical presence of your neighbors. And yet, few stories in the medium have been as heartwarming since.
Thankfully, producer and creator notYero is subtly keeping Animal Crossing front and center. On November 10, 2022, three days after Drake and 21 Savage dropped their joint album, Her Loss, Yero debuted his own remix of the pair's track, "Privileged Rappers."
The track, which in the original video was accompanied by the visuals of YouTuber Love Bug Blissful's Dance Class, plays out with the lyrics from "Privileged Rappers" laid over top the "3. A.M." theme from Animal Crossing: City Folk. "Let's have sex in the bank, tell 'em to open the safe," Drake invites with his verse. The entire song, which toys with all of rap's status symbols — wealth, women, and weaponry — stands in stark contrast to the Kazumi Totaka composed beat.
While the Drake and 21 Savage remix has clearly been Yero's most popular - it's currently sitting at one million views on TikTok alone - the trend dates back to spring 2022.
"I was just casually searching for some video game soundtracks to sample and came across '3.A.M,' which was such a vibe," Yero recalled. "I was surprised to find no one had used it in a mashup."
He continued, "At the time, Kendrick had recently dropped the Big Steppers album and I thought I'd try putting the two together and it matched so well," he added, noting that the sparse production allowed the overlaid lyrics to stand out.
That crossover spawned countless others, many of which flood the wall of Yero's TikTok and SoundCloud pages. He'll add percussion to "3.A.M." to keep pace alongside Zack Fox as the bean kicks in, change the pitch to accompany Nicki Minaj, or leave it as is while Tiacorine's "Freaky T" sounds off.
At your first listen, the mashups seem like they'll overstay their welcome. How many ways can you permute an Animal Crossing track? But time after time the cuts play out like a series of harmless jokes that everyone can have some fun with.
notYero's mashups are indicative not only of the cultural zeitgeist, but of his own upbringing. He identifies as a third-culture kid whose upbringing was defined by shifting cultural boundaries.
"I think I'm a fourth culture kid if there was such a thing, as my parents are from two very different cultures (western European and western African) and I grew up in 3 different countries around the African continent," notYero said. "Going to international schools meant meeting people from almost every culture. Different tastes, traditions, food… It was great! My dad had a huge music collection, we heard everything from Simon & Garfunkel to Youssou Ndour to Techno to Madonna on the way to school."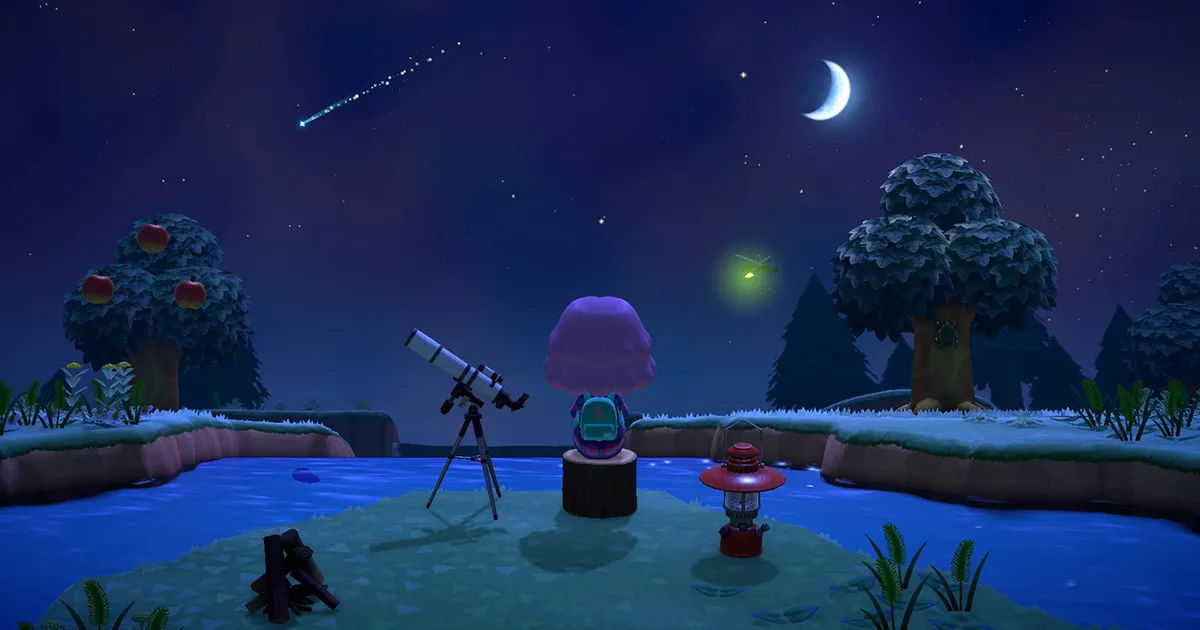 Despite his persistence in posting — notYero will drop a handful of "3.A.M" mashups each week alongside his other work — the "Privileged Rappers" variant has proven his most successful. Part of that stems from the innate meme-ability of Drake (and to a lesser degree, 21 Savage. Remember "issa knife"?). The album rollout for Her Loss was a caricature of one, with Drake and 21 Savage spoofing an NPR Tiny Desk concert, and dropping videos in the style of a Colors show and Saturday Night Live.
Remixing the track with Animal Crossing, then, while not explicitly on brand, feels like a natural extension of something Drake might do.
On a broader level, notYero's mashups are indicative of a resounding change in acceptance around video games and what was formerly known as nerd culture over the last decade. Where gamers were once chastised for being unlikely to shower or unable to form relationships in reality, the moniker of "gamer" has quickly become applicable to anyone, who plays anything.
Nowadays, the person who plays Call of Duty, or who drops serious cash on Genshin Impact is classified in the same way as the people spending countless hours tending to their Stardew Valley farms. Gaming culture is pluralized, and big events, like dropping Animal Crossing at the height of a stay-at-home pandemic, bring even more people into the interest group.
For every few people who enjoy notYero's crossovers, because they have fond memories of staying up until 3 a.m. to play Animal Crossing, there are others who feel connected by the accompanying colorful visuals, or lofi-like, loop-friendly beat. Mashups like notYero's, as well as albums such as Good Kid, Shell City, which takes Kendrick Lamar's sophomore album and drenches it with SpongeBob-themed lyrics, or genres like future funk, make otherwise childish or nerdy pastimes appeal to broader audiences.
There's also the nostalgia of it all. Internet culture simultaneously keeps alive so many childhood memories while being a constant reminder of the days gone by. Remember pizza bagels, or coming home to play Tony Hawk Pro Skater? TikTok has repopularized compilations of youth pastimes, often set to earwormy Wii Channel music or ambient Donkey Kong Country tunes.
notYero's Animal Crossing mashups work similarly, taking the latest, trendiest cuts - Lil Uzi Vert's "Just Wanna Rock" or Ice Spice's "Munch (Feelin' U)" - suspending them in a pastel-tinted moment of tranquility.

"Every instrument fits so well, the R&B/Pluggnb vibe, the chords," said notYero. "It's really the perfect instrumental."
Comments
Sign in or become a SUPERJUMP member to join the conversation.