School of Dragons is Leaving the Internet on June 30
Another games as a service casualty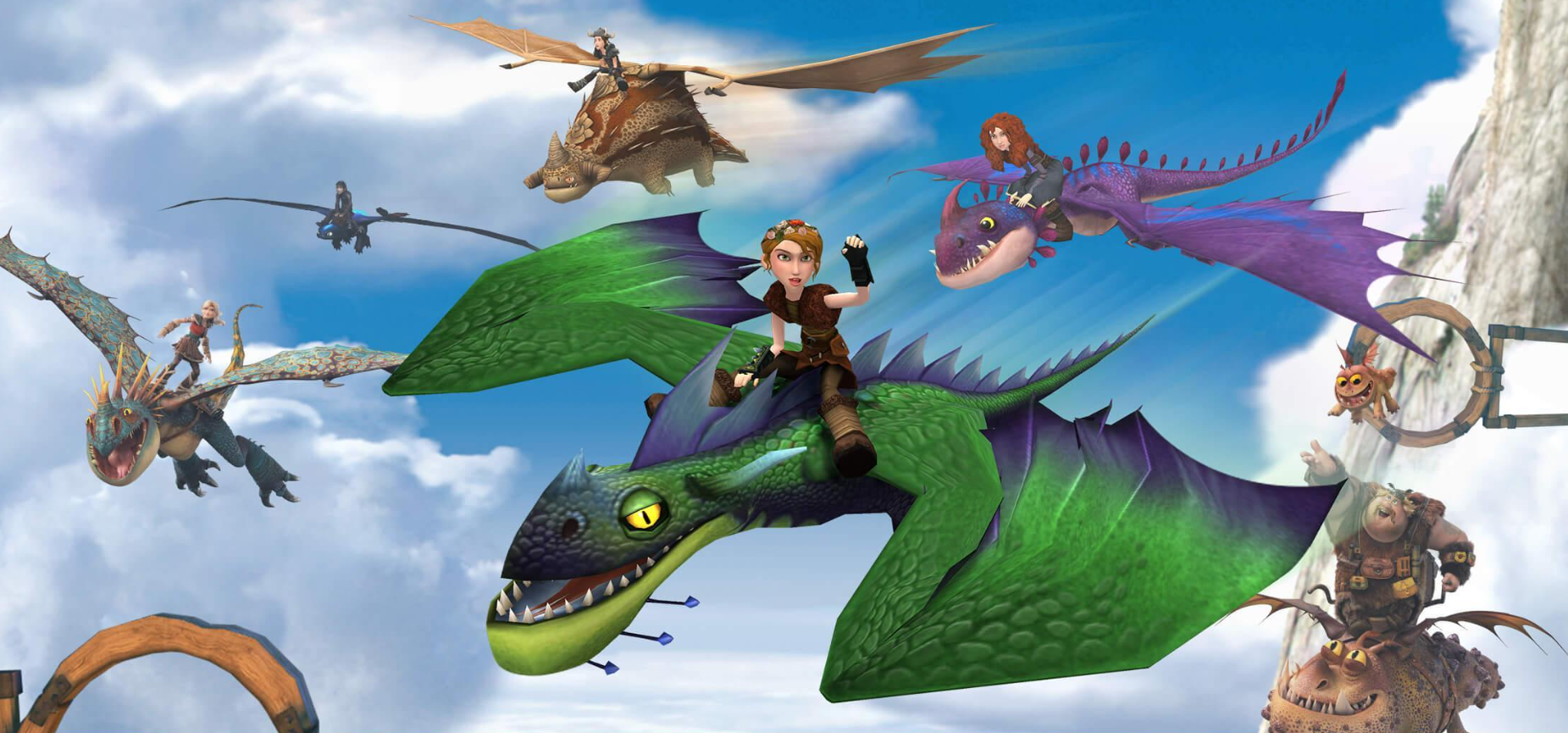 While I am a huge fan of How to Train Your Dragon, I never really played the games. Having Hiccup and Toothless on the big screen seemed enough. One of my friends, however, decided to stream the best aspects of the franchise's School of Dragon game in June. Why? Because the game is going to leave the internet forever on June 30, after ten years. The development team made the announcement on Facebook as well as other channels. User accounts and data will be deleted. Watching my friend's stream showed me the goodness I'm missing.
How to Train Your Dragon (HTTYD) is a Dreamworks franchise based on the book series by Cressida Cowell. It features a boy named Hiccup Haddock who learns that friendship with a dragon will change both of their worlds forever. The movie stole my heart in college and has never returned it, and I adore the book series.
What about the School of Dragons?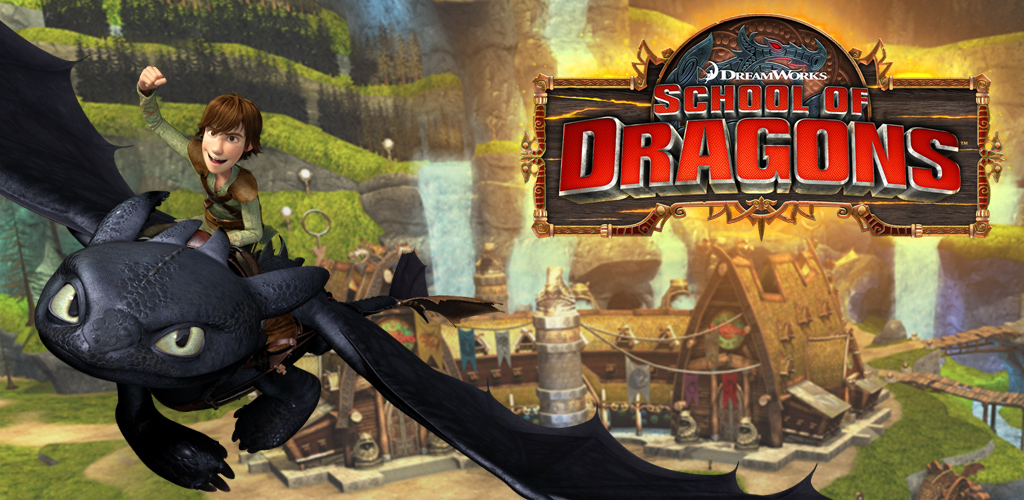 Run by JumpStart, the same edutainment company that brought us joy with the JumpStart series of CD-ROMs that had beautiful graphics and animated classrooms, the School of Dragons is an MMORPG where you can become a Viking in the HTTYD world. It premiered in July 2013.
Like Hiccup does in the movies, you can hatch dragons and raise one, riding them while visiting different locations from the HTTYD universe. You can also meet the hero himself, along with other characters from the franchise. They may have specific quests or tutorial instructions on how to help your dragon fly faster – in which fish is apparently a huge factor.
Later updates would add locations from the movies and the spinoffs. One island called Vanaheim, a graveyard where dragons come to rest when they are dying, looked eerie enough to spark my interest. The missions to this island do look harder based on what I've read in the fan Wikipedia entry, but friends have reassured me that School of Dragons has pretty easy quests.
Why I never played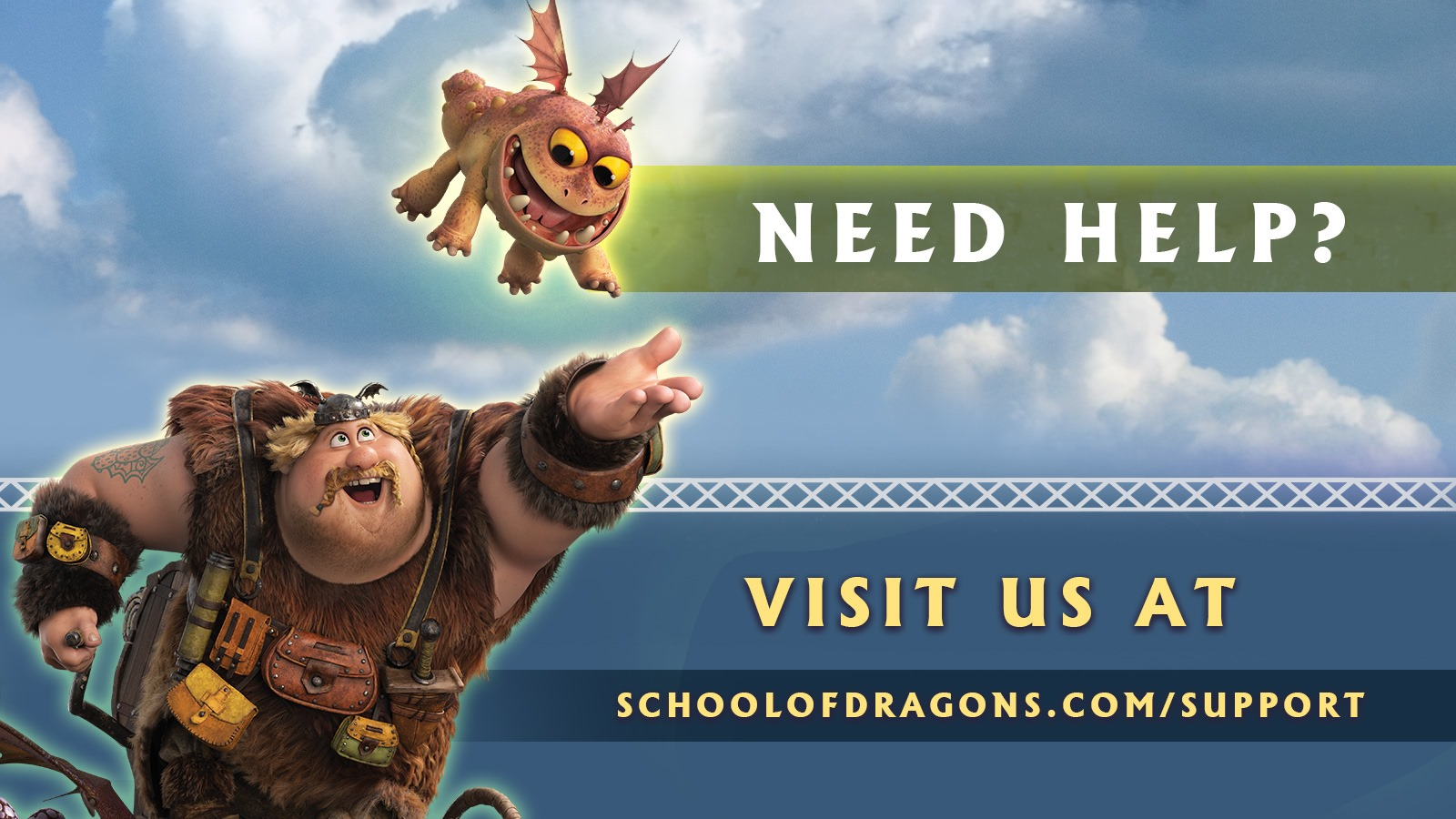 In all honesty, the reason I never played was because I could never get the game to load on my computer. I did create an account for School of Dragons, but the dragons would never load for me. As a result, I lost interest and switched to watching bootlegs of the Netflix series Riders of Berk. It reminds me of 4thewords, on which I wrote the first draft of this article, a writing software that features quests and that has let me hatch dragons just by updating my daily word count. That will be an article for another day.
The game is known for having plenty of bugs. In fact, the fan-made Wikipedia for School of Dragons has plenty of bugs listed. Some can include broken arrows or indestructible enemies, and that is just the tip of the Viking iceberg. One point of advice mentioned is that if you see too many glitches, deleting and reinstalling the game is the best idea. As a gamer with little patience, this didn't sound appealing.
I also admit that JumpStart's online RPGs are hard to access if you're an adult (and not for lack of trying; I've also tried to pay for JumpStart's iterations of Math Blaster). You can only access these sites, however, if you are a student or a teacher and can register a school to login. This exclusivity rubbed me the wrong way. Why not let me into the worlds that I played in as a kid? I would pay for it, if just for the updated nostalgia. While School of Dragons doesn't have that same exclusivity, I made this assumption because of the JumpStart connection and the exclusivity around Math Blaster; so, that was definitely a barrier.
What can you do in the School of Dragons?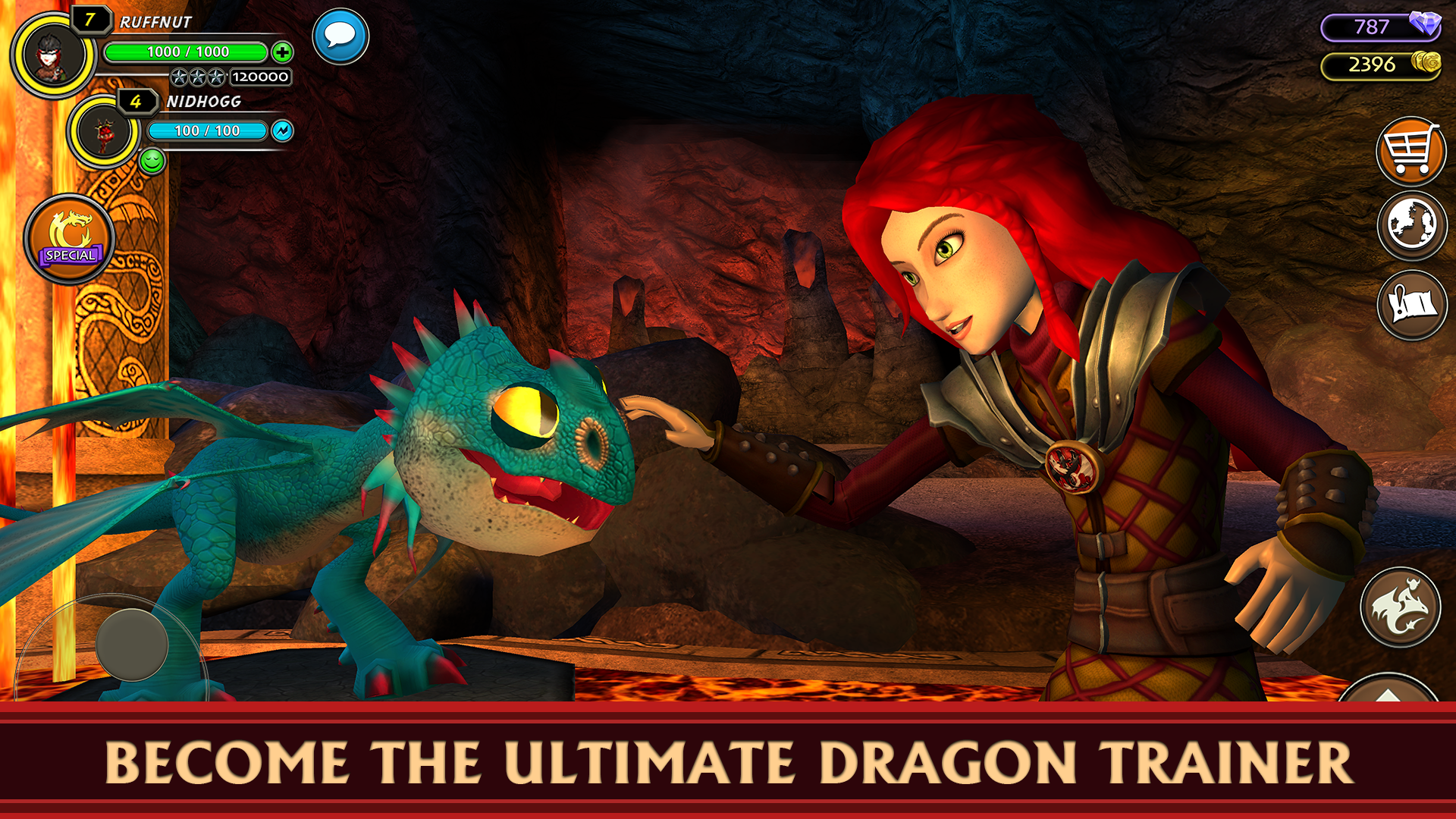 In the game you can apparently do a lot, at least before the servers close on June 30. The developers added areas from various parts of the franchise as updates. You can visit Dragon's Edge from the Netflix series Race to the Edge and the titular Hidden World from the third movie.
And what about antagonists? They do exist; as outcasts from the first series Riders of Berk. They can invade in ships, and you need to shoot them down. Apparently, they are more powerful than they are in previous canon depictions, owing to glitches that may make the ships hard to sink. You also have to deal with hostile wild dragons, especially if you're exploring Vanaheim, which is home to the mysterious Sentinel dragons.
In addition, you can forage for specific dragons and claim different quests. As mentioned, I haven't played the game, but apparently to progress as a student at the school you have to unlock and complete different tasks. Other quests will unlock depending on the levels that you achieve. Some of these quests are even seasonal, being linked to established holidays within the world. If you have enough gems – which the game uses for currency – you can purchase more adventures with expansion packs.
Farewell to the dragons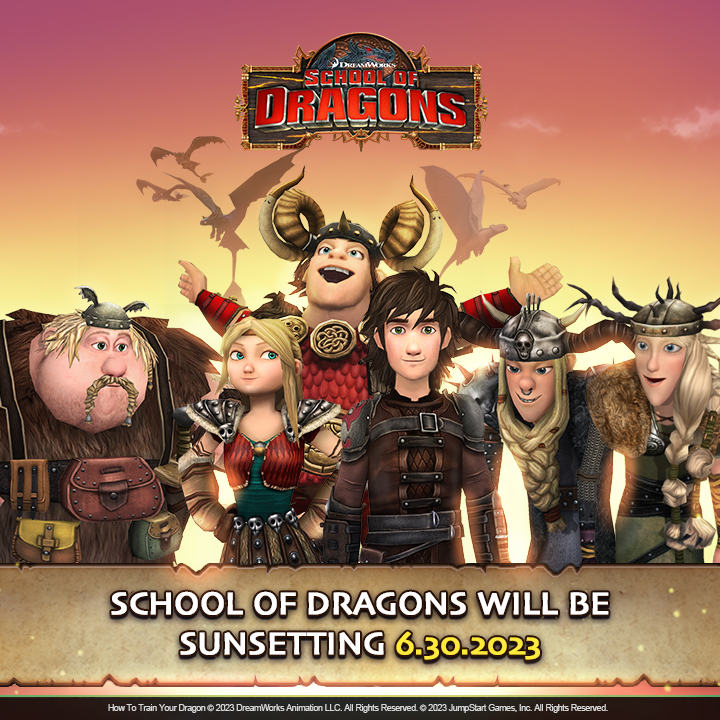 It's no surprise then, with all the progress that a player can achieve in School of Dragons, that people are crushed at its sunsetting. Those dragons will disappear as will the adventure. While there are other video games in the franchise, lots of fans have an emotional connection to the growth they had with School of Dragons.
The game closing has sparked sadness and disappointment for players. Some have mentioned they spent a lot of time hatching and training their dragons, and all that data will vanish. Others, like my friend, decided to go in one last time and see what had changed or stayed the same. Regardless, fans are going to see the ride all the way to the end.    
Comments
Sign in or become a SUPERJUMP member to join the conversation.