Yoshi's Island, the Perfect Platformer
The best entry in the Super Mario franchise doesn't focus on the plumber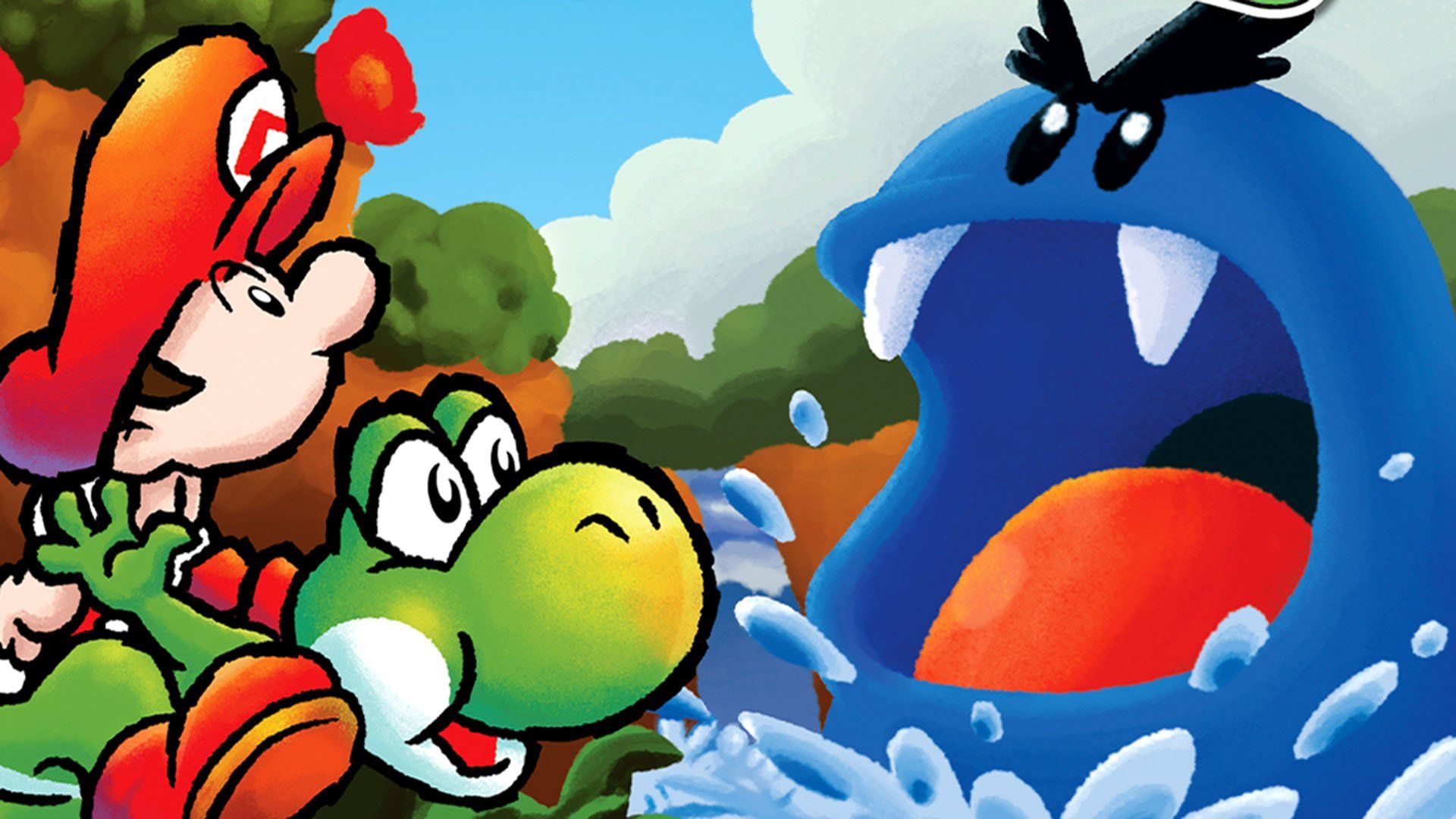 I can remember the first time I played Super Mario World 2: Yoshi's Island with picturesque clarity. I was young — barely ten years old if that — and sitting on the couch as my step-sister finished a godlike run of Donkey Kong Country. Video games were new to me; I understood them only as brightly colored, animated diversions that angered my parents and increased the number of times I was ushered outside to "go play."
Video games were part of a loudly and unabashedly derided waste of time, and they shared that proud corner with the Pokémon trading card game. It was a hot summer, and when I wasn't sneaking extra popsicles out of the freezer or running down the middle of the street with the neighborhood kids I was attempting to get in extra time with the Super Nintendo when my parents weren't looking.
Yoshi's Island is a side-scrolling platformer, one of many that enjoyed a popularity that peaked in the mid-90s. Super Mario, Kirby, Donkey Kong, these games sparked joy in us with their colorful characters and simple controls. While there were certainly many different games in many different genres in the mid to late 90s, the platformer reigned king (and did so for such a length of time that companies attempted to champion unremarkable mascots as platformers). Sonic the Hedgehog 2 was big for my siblings and me back then, and remains one of my favorite gaming experiences of all time.
Still, there never was and never will be again a game that is on the level of Yoshi's Island. It belongs to a very small and reserved cadre of games that I consider to be absolutely and utterly perfect.
Though technically a spin-off title, Yoshi's Island is the subtitle for its true moniker as Super Mario World 2. On its face, it shares many aspects with Super Mario World, although its forward momentum and linear progression grant it a paced advantage over that beloved title. Instead of controlling Mario, the player gets to control not one Yoshi, but several, with every level switching which colored Yoshi ferries the beleaguered Baby Mario a little farther along the island.
From sound to level design, controls to aesthetic, and graphics to music and so much more, Yoshi's Island is a damn perfect game. I've been a fan of platformers for almost three decades now and in that time have only come across a handful of games whose controls are as silken as Yoshi's first singular outing. The creativity of the levels in Yoshi's Island runs the gamut of everything you would expect from a Mario title. That said, there is such an unmistakable flair of uniqueness in this game's personality that it is a crime to reduce it to nothing more than "another" Mario game.
The creativity of Yoshi's Island begins squarely upon the introduction of its controls. Yoshi's floaty mechanics and surprising speed are enhanced by the inclusion of the ability to transform into various vehicles, as well as the chief gameplay mechanic centered around eggs. Yoshi can swallow enemies like his distant cousin Kirby, though when a Yoshi devours a Shy Guy they can turn it into a powerful egg that can be thrown at will to dispatch enemies or grab coins and items. This is where the perfection of Yoshi's Island's controls become plain — the frantic adrenaline of jumping, pounding, swallowing, throwing, dispatching, gaining, running, and floating creates an intense gameplay loop. This is only magnified by the game's unbelievably cute characters and gorgeous storybook aesthetic.
That gameplay loop adds to the perfection of the game, enhancing each level to dizzying heights. There are stars to find in each level that extend poor Baby Mario's timer (and make life easier for his babysitter), and flowers to collect that will give you a randomized mini game reward at the end of each level. Every few levels there is a castle and boss to conquer, and each and every boss is unique and varied. From a meager slime-turned-kaiju, to being swallowed by an enemy and throwing eggs around its stomach as you aim to get it to vomit you back up, there's something here for everyone.
Yoshi's Island follows its own aesthetic and internal logic better than any game that I can think of. The unmistakable polish of a Nintendo title is no more apparent than in this friendly outing where Mario is reduced to little more than a squalling nuisance who bounces around on Yoshi's saddled back.
I have played Yoshi's Island dozens of times in my life, and each time I do the game feels like a tremendous gift, an experience of pure fun. This is a joy that can only exist as a video game, one that is not only a high point of 1990's video game design but game design in general. It is a timeless artifact of a perfectly designed game and a time machine to yesteryear where these sorts of ingeniously structured platformers were the true giants of the medium.
Comments
Sign in or become a SUPERJUMP member to join the conversation.