Inside Nintendo
A small glimpse behind the walls of the gaming giant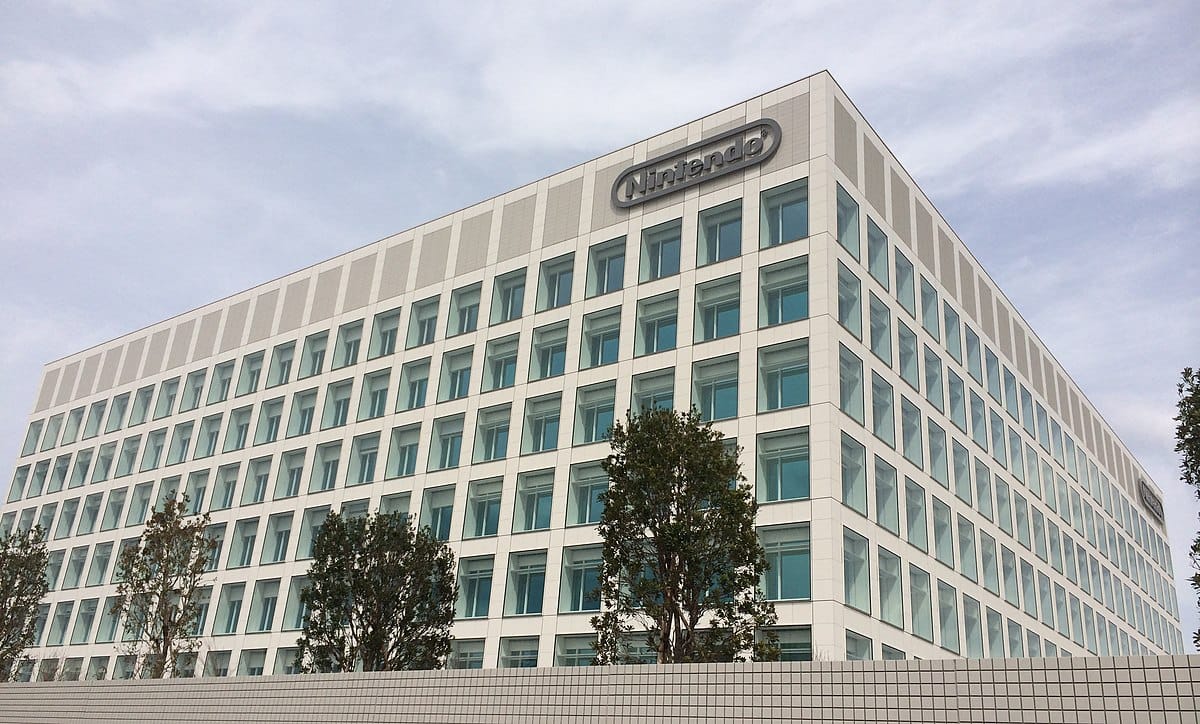 I recently wrote a comprehensive guide for travellers to Japan who feel like making the pilgrimage to Nintendo. I was surprised to find that it's been one of my most successful articles in terms of reader numbers. Maybe I shouldn't be surprised; obviously I felt compelled to run around Kyoto in search of fairly nondescript office buildings that I knew I couldn't enter. If I felt that compulsion, then surely many others do as well.
Here's what I said at the time about why it mattered to me so much:
There is no official Nintendo museum in Japan, and the company certainly doesn't offer tours of its facilities. This fact alone might be enough to stop you in your tracks, especially if your time in Japan is limited. But if you're a die-hard like me, then simply being in the presence of these buildings is worthwhile. I look at it this way: the people who work in these offices are responsible for crafting a significant part of my childhood. The fact that this magazine exists — and that my career path took me into software development — can largely be credited to Nintendo's influence on my life. If you view Nintendo through that lens, then visiting their offices in Kyoto feels like a pilgrimage more than anything else.
I have had a long association with Nintendo, both as a fan and as a games journalist. And although I've never been inside the Kyoto facilities, I have stepped foot inside Nintendo Australia several times. On the one hand, it's definitely true that these buildings are, well… "just buildings". They're offices just like any other offices. But as much as you'll hear about Nintendo's facilities being minimalist, highly-practical affairs, it's definitely true that you can't enter one of them without being highly aware of their cultural — and for many of us, personal — significance.
Having said all of the above, there are ways for you to get a glimpse inside Nintendo from the comfort of your own computer, despite the company being highly-secretive about its inner-workings in general. The key is Nintendo's Annual Report, which — aside from being interesting due to what it actually says — is fascinating due to the small glimpses one can gain of the organisation's inner-workings.
There's a lot to break down here. Nintendo has two major facilities in Kyoto; I believe many of these photos depict the interior of the new development building (again, you can read all about these two separate facilities in my previous article). It's interesting that many of the workspaces at Nintendo aren't exactly glamorous — there is something very old-school about seeing a giant floor of people crammed together in amongst mountains of stuff, frenetically working away on some major project. On the other hand, these pictures make it obvious that Nintendo's building is fitted out with all of the necessary facilities to build a modern video game — including sizeable spaces for recording audio.
While scanning through these images, you'll also notice a fascinating reliance on traditional artistic techniques — by which I mean, an emphasis on drawing and painting by hand, and articulating ideas with paper and other physical materials. Also, one thing I've noticed about Nintendo — and I don't know if this is something other large developers do — is that they always seem to set up dedicated spaces to play games that look and feel like a typical living room. Nintendo Australia has at least two of these facilities at their Melbourne headquarters, and I assume all major Nintendo branches house something similar. I know that Nintendo use these rooms as spaces for journalists to play their games in a familiar setting, outside the distractions of employees rushing back-and-forth. But I also wonder if they are used for user experience testing purposes.
I'm not sure how I'd feel working in amongst such a cluttered environment (I'm fairly meticulous about keeping my workspaces tidy in my day job), but I think there's something fascinating about the sheer mundanity of all this stuff lying around — so much of what Nintendo does involves regular experimentation, after all. One can imagine that there are piles of ideas laying around in different stages of development. At the same time, I think these images help to dispel the notion that Nintendo is somehow "uniquely magical" (we recently published a fantastic piece about why it's important to acknowledge that game development isn't some magical, mysterious process). We usually see a remarkably-polished finished product from Nintendo, but it's easy to forget the thousands and thousands of messy iterations that were born and died as the final product gradually emerged from the clutter.
It reminds me of a very direct experience I had.
Way back in 1998, I did a work experience program at Nintendo Australia. And even there — at a location not responsible for actual game development — I remember sitting in an office that contained piles of Nintendo 64 controllers. Or at least, piles of controller shells. At the time, Nintendo had just introduced the gold Nintendo 64 controller with an extensive ad campaign featuring Olympic swimmer, Michael Klim. They had also introduced the gold Game Boy Pocket, with a series of ads also featuring Klim. The formula must have been successful, because I remember them experimenting with different ideas by breaking apart controller shells and re-building them in various configurations. In fact, I actually gave feedback on some of the designs at the time — Nintendo were toying with two-tone Nintendo 64 controllers. I'm still a little disappointed that I was never able to buy the black-and-white version.
While I'm on this slight aside — if you happen to be remotely interested in my mega-obscure work experience with Nintendo Australia, leave a comment below; I could definitely write about it in some detail. I have not written about it previously because I figure it's a very small niche within an already obscure topic. But as my last piece demonstrated, that assumption could be very wrong.
And if you're a Nintendo die-hard like me and you're actually interested in this stuff — that is, all the small details about Nintendo's inner-workings — I highly recommend following Nintendo Memories on Twitter. They regularly post fascinating content, including numerous photos that aren't widely available.
Comments
Sign in or become a SUPERJUMP member to join the conversation.