NieR: Automata - An Interview with Yoko Taro, Yosuke Saito, and Keiichi Okabe
With the re-release of NieR: Automata on Nintendo Switch, the legendary minds behind the game discuss their craft in an exclusive interview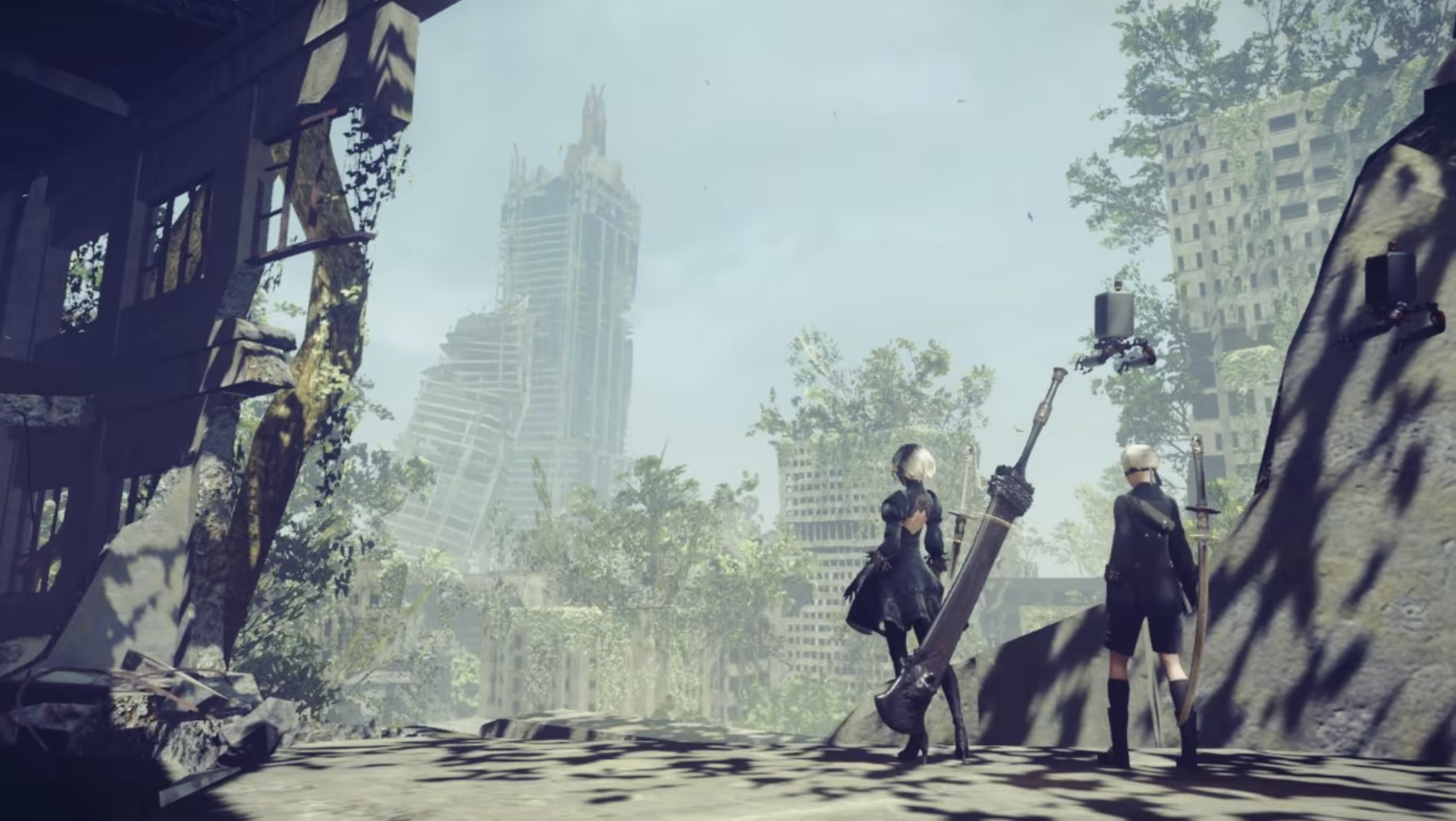 My primary interests are usually RPGs and philosophical approaches in video games, which has to do with my academic background. One of my biggest interests, which has generated great discussion, is the Drakengard/NieR series.
On the occasion of the re-release of NieR: Automata, the acclaimed action-JRPG, for Nintendo Switch, I interviewed three of the main names behind the development of Automata: Yoko Taro (writer and director), Yosuke Saito (producer) and Keiichi Okabe (composer and music director).
I did the interview for Nintendo Blast, which I translated into Portuguese. You will not be reading a translation from Portuguese, but the original text of my interview with the permission of Nintendo Blast and Square Enix Latam.
Nintendo Blast is one of the largest and most influential websites dedicated to Nintendo games in Brazil. Vitor is a journalist who has dedicated himself to analyzing and studying video games as a cultural and philosophical phenomenon; being NieR one of his biggest interests and Square Enix his preferred publisher.*

Interviewer description provided by Square Enix LATAM for the three interviewees.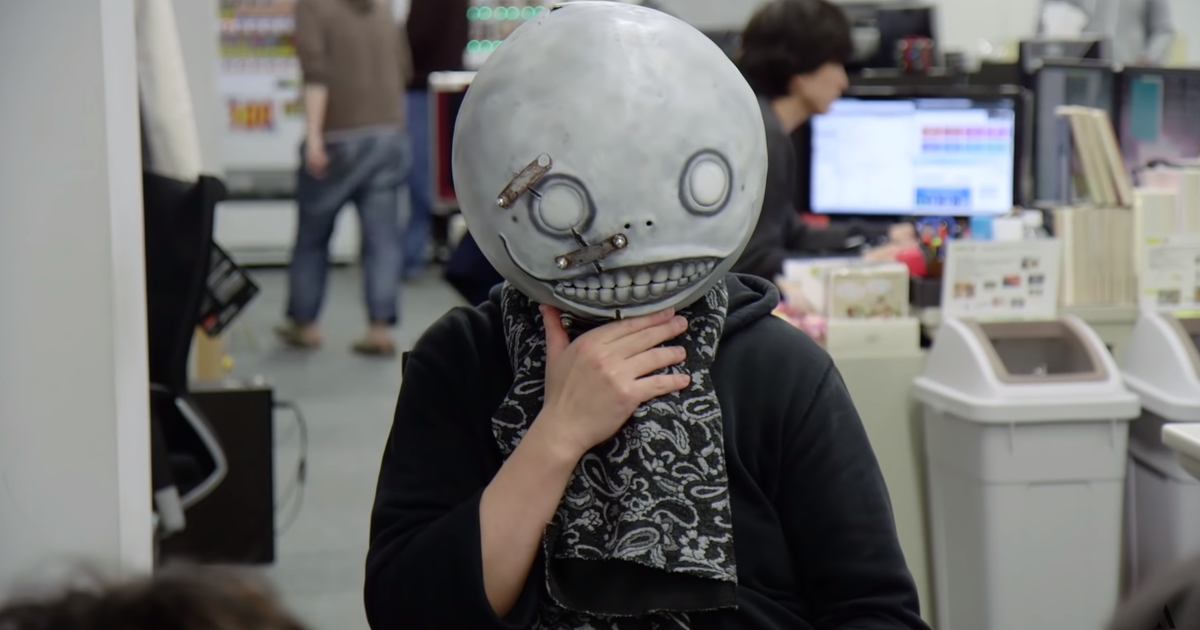 Writer and director of the Drakengard/NieR and Voice of Cards series, Yoko Taro (@yokotaro) is famous for his ironic, spontaneous, and unpredictable personality. His direction in RPGs is marked by alternating camera perspectives and a mix of mechanics from other genres. As a writer, we know him for melancholic, branching, philosophical plots that reference otaku culture and critiques to game design conventions. You can read more about his style and career in Game Masters: Yoko Taro.
Vítor M. Costa: Taro-San, your works tend to have a unique approach toward the language of video games. Even things that are considered "common", such as gameplay genre, endings, save points or even the idea of killing non-human creatures or villains, are reflected upon in your titles. What motivates your subversive and unpredictable game design in video games like NieR: Automata? Are there any film or video game directors that you admire? Any writer that inspires you?

YOKO TARO: As far as influences go, whether it's good or boring, I'm influenced by pretty much every movie I watch. The same goes for games and books.
Come to think of it, I'm also influenced by variety shows and news.
I try not to watch too many movies and things because I'm so influenced by them. There's so much interesting content in this world, I could die.
VMC: Jean-Paul Sartre, in Existentialism Is a Humanism (1946), defines "anguish" as the emotion that people feel once they realize that they are responsible not just for themselves, but for all humanity. NieR: Automata has several references to Sartre's humanistic existentialism which makes me wonder: do you believe there's something special about the language of video games that can evoke this kind of emotion? If so, what would you highlight in the NieR: Automata game design that was implemented for this purpose?

YOKO: The answer to this question is something players should find out for themselves. However, please keep in mind that YOKO did not mention Sartre's name without careful consideration. That's right, I didn't just randomly throw him in the mix because I thought, "it might be cool if I mention a philosopher's name," while drinking some beer. Absolutely not.

Please be sure to let everyone in Brazil know. Beer is great.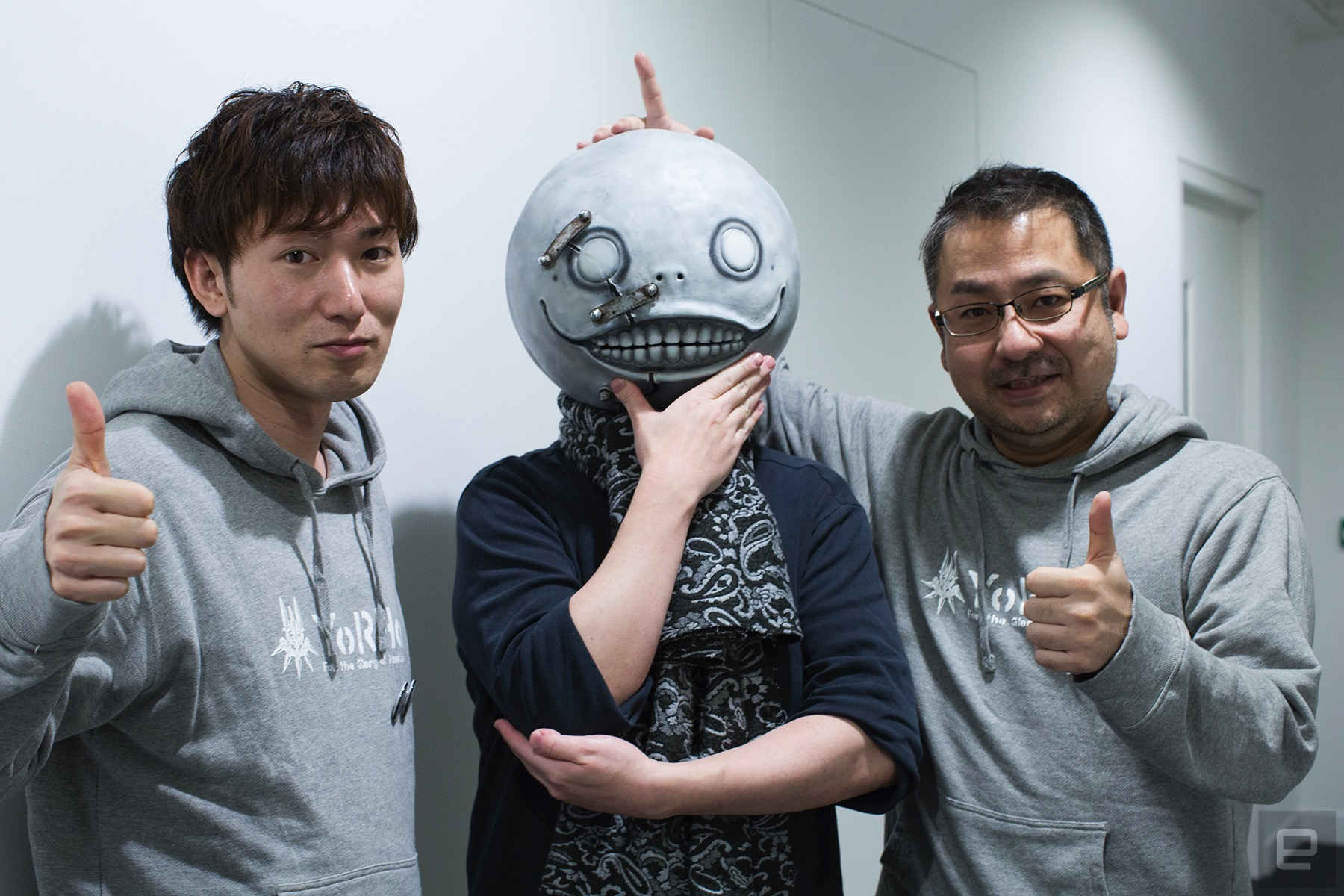 In Nier: Automata, its producer also played a key role. A member of the Dragon Quest Team at the studio formerly known as Enix, Yosuke Saito (@SaitoYosuke_Z) has also produced all works directed by YOKO TARO, except Drakengard 3 and SINoALICE. For the development of NieR: Automata (PS4), Saito was an intermediary of Square Enix's partnership with PlatinumGames. Recently, he was also a producer of another game with that company, Babylon's Fall, released in March of this year.
VMC: Saito-san, we know you were also the producer of NieR (2010), which was developed by Cavia like the first two Drakengard games. For the people who were already fans of the Drakengard/NieR series, it was unexpected that Square Enix would team up with Platinum to develop a new game in this series, NieR: Automata. How did this partnership happen? And do you think this partnership was decisive in making NieR: Automata more popular compared to previous Drakengard/NieR games?

Yosuke Saito: We wanted to find the best developer to create an action RPG, so we approached PlatinumGames.
The Taura* team stood out as being especially talented, which we consider one of the major factors that contributed to the success of this title.
* In this answer, Saito refers to
Takahisa Taura
, a game designer of games like The Wonderful 101 and Metal Gear Rising: Revengeance. He became a senior game designer for NieR Automata (2017), and most recently was director of Astral Chain (2019).
Taura's proximity to the NieR team is notorious. At the Tokyo Game Show 2022, for example, Taro exposed and commented on Astral Chain and his team at the Square Enix presentation, even though it had nothing to do with the game's development or publishing. The disclosure was allowed by Nintendo (owner of the rights to this IP).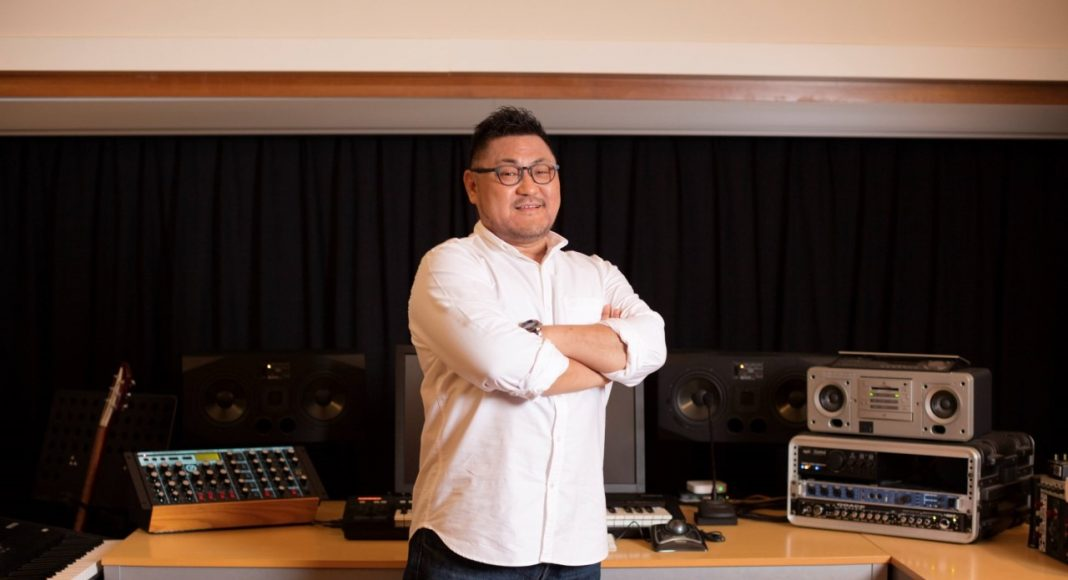 The game wouldn't be what it is without its music either, which brings us to Keiichi Okabe (@MONACA_okabe), a composer, arranger and music director who has been one of the key names for YOKO TARO's projects since NieR (2010). In 2004, he founded a music studio called MONACA. In partnership with other musicians — such as singer Emi Evans — and other songwriters in the studio, Saito gave the NieR series a strong musical identity, a style also felt in NieR: Automata. His works stand out for their great sensitivity with vocals and melancholic harmonies.
VMC: Okabe-san, I think that one of the highlights of the NieR series soundtrack is in its vocals. It is not common to use solo vocalists in background music in video games, and it is also not common for songs to have multiple languages (such as French, German, Chinese, and others). Were these choices made to give the player a more "human feeling" and a sense of intimacy? What is the role of these choices in NieR: Automata?

Okabe: YOKO-san had requested from the get-go to include some kind of "voice" in the music for the NieR series.
Whether it be a chorus, a solo vocalist, or an almost breath-like whisper, a huge variation of voices has been incorporated depending on what the song entails.
It isn't so much to give a specific impression of humanity or familiarity, but rather to give a unique impression of the game NieR and its world.
VMC: The harmony of the NieR series songs almost invariably has either a "classical minor sound" (as in A Beautiful Song, which resembles Carl Orff's Carmina Burana) or a "soft minor sound" (as in Voice of no Return). Which composers and musicians inspire your work in these two styles of music?

Okabe: As a way of aligning with NieR's storyline and the characters' emotions, songs are composed in a minor key to infuse a sense of melancholy, in varying degrees, to all the music.
YOKO-san also sends me reference songs along with his requests, so I do look to them for reference, but my intention is never to specifically create a song just like a certain composer's work. However, I am influenced by the composers whose music I have listened to, so I think the music reflects the essence of many different people blended together.
Final Thoughts
Just to give you my personal point of view, I liked YOKO-san's sense of humor while feeling the importance he gives to the philosophical experience of his narrative design. I think it's interesting how he doesn't like to feel influenced, which is consistent with how authentic his works are.
In turn, what I think is most interesting in Saito-san's response is the emphasis on Taura-san for the success of NieR: Automata.
Finally, with Okabe-san, I felt very comfortable, because I studied classical piano since I was 14 years old, and I love music. I tried to extract from him the things that most intrigue me in his musical style in Automata. I'm glad to hear that your musical choices are in tune with YOKO-san's artistic vision and how important voices (and not just singing) are to the audiovisual identity of the NieR series.
Although a brief interview, this is for me a great honor, as I'm a huge admirer of the work of all three developers. My primary motivation for publishing it here is the fact that it will be available to more people, and with the original text. Feel free to comment on what you thought of this interview.

Glory to mankind!
This text was originally published in Nintendo Blast (Portuguese), however the questions and answers are not translations from Portuguese but the original text of the interview. The reproduction of this interview was authorized by the website and also by Square Enix Latam.
Comments
Sign in or become a SUPERJUMP member to join the conversation.