Xbox Games Showcase Predictions: The Postmortem
Wrapping up Xbox's big showcase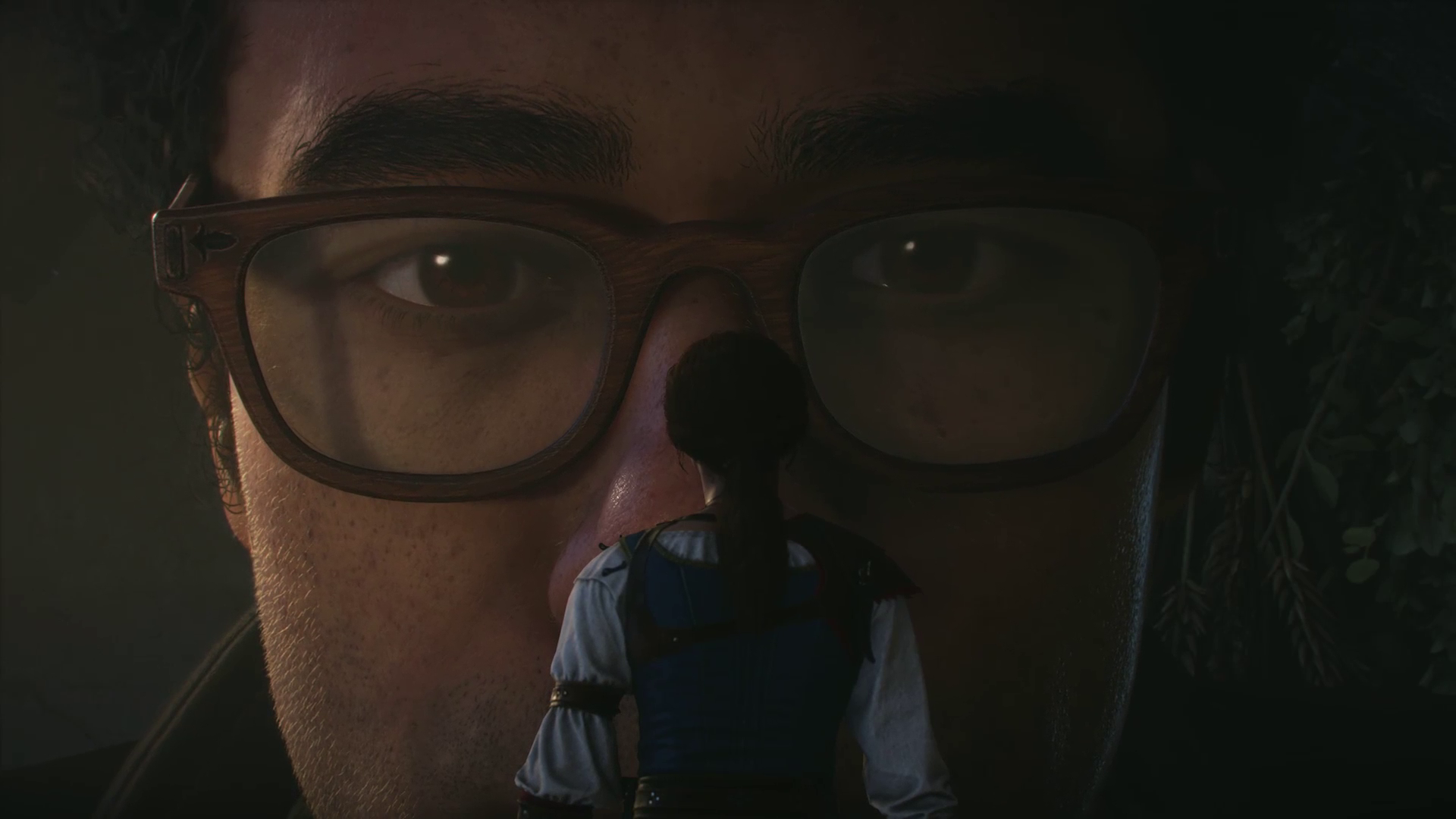 Xbox's summer showcase has officially happened. So how did our SUPERJUMP writers do with their picks? Surprisingly, we got quite a few predictions correct on this event. Coming out of the show, it felt like we got a clear idea of what Xbox will release in the next year or so by revealing titles about which we all wanted more information.
Around twenty-seven games were shown with eleven first-party games getting announced. A couple of highly anticipated titles, Fable and Avowed, debuted with either in-game or in-engine footage that really kicked the hype levels up a few notches. What was shown was promising enough to make us appreciate having an Xbox Series X/S console or PC in our lives as we wait for these titles to come out. So, let's dive right in and see what we got right and what we got wrong.
Perfect Scores
The list of first-party games that our writers got right is pretty balanced, with only 5 out of 11 being there in some fashion during the show. What we saw looked amazing, as almost every game including first-party had a heavy focus on gameplay or having some in-engine scenes with only one or two games featuring some form of CGI in their trailers.
South of Midnight (All) - The only definitive lock we mutually agreed on, we finally got to see what Compulsion Games was working on with a gorgeous and well-animated in-engine trailer. One of the first titles seen during the showcase, Xbox showed off a swampy environment with a decrepit, undead blues musician playing his guitar as he sings away the night, the wildlife minding their business.
As the scene is playing out, we are introduced to presumably our main character asking the gigantic dead musician named Shakin' Bones if he has seen a creature from the crude and playful drawing that the girl is showing. It then cuts to the blurry creature appearing behind her before she turns around and faces the enemy head-on with a mysterious, mystical weapon.
Based on the reports and leaks regarding this title, it confirmed our suspicions that it's a macabre single-player third-person action-adventure title set in the American Deep South with magical elements. According to the Xbox Wire blog post, you play as Hazel who has the ability to repair tears with a form of magic called Weaving as she travels around the South taking out supernatural creatures from Southern folklore. Not much was revealed from the trailer, but what it accomplished was establishing the atmosphere and tone that the game will evoke. What we still don't know is how the gameplay is going to look and feel. No specific release date wasn't revealed, but it is coming out on Xbox Series X/S and PC via Steam, and will be a day-one Game Pass release.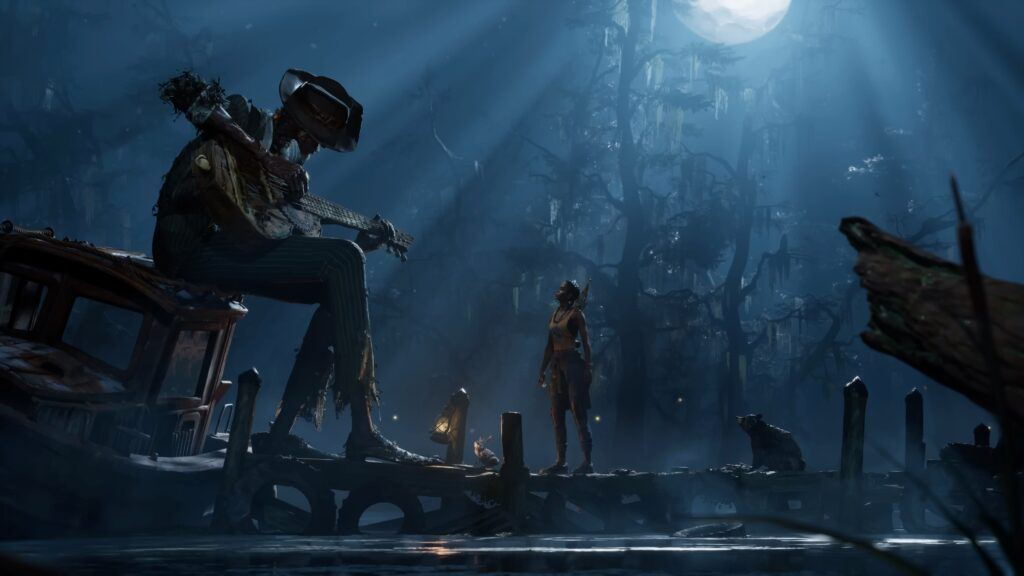 Fable (CJ) - One prediction that seemed fairly obvious is that we finally saw Fable at the showcase in the form of an in-game trailer that formed the whimsical, charming atmosphere typical of this iconic fantasy RPG series. What was surprising was that it featured British comedian/actor Richard Ayoade playing a vegetable-loving merchant who happens to be a giant. What Playground Games presented was just enough for fans to tide them over until its eventual release. While it didn't feature a release date, it's very likely that we will see more gameplay at future Xbox events.
Starfield (Bryan) - Bryan predicted this as a surefire moment, and he absolutely knocked it out of the park. We were treated to a short trailer showcasing the futuristic environments and combat, which feels a lot smoother than its previous appearance. The game's delay last year, while distressing for fans, undoubtedly helped the visuals department. Following the showcase, it was confirmed that the game would run only at 30 fps to help maintain the game's fidelity. It was nice to see this trailer as a lead-in to the Starfield Direct that immediately followed the showcase. That 45-minute presentation helped ease many fans' hesitation on the game and doubtless earned many converts as it nears its September 6th release on Xbox Series X/S and PC.
Senua's Saga: Hellblade II (CJ) - The only first first-party title that brought some disappointment to the show was Hellblade II. While it was nice to see its gorgeous presentation, it would have been beneficial to see some real-time combat to get a sense of how the actual gameplay will feel we'll get once the game is in our hands. We did get a release window of 2024 to relieve some of that pain, but some expected .
Hexen Being Rebooted (Bryan) - Now I'm not sure that I would count this as a confirmed prediction, but during the show, Phil Spencer, Head of Xbox and CEO of Microsoft Gaming, came out on stage during the tail end of the show wearing a t-shirt with a Hexen logo on the front. In an interview conducted by Polygon, he stated that he only wore the shirt for nostalgic purposes. So while it's possible that Hexen could come back, we'll just have to wait and see. The original game's developers, Raven Software, are a part of Activision Bizzard, and id Software (the original game's publisher) is already in the Microsoft fold. If Microsoft's acquisition of ABK goes through, the whole bunch could be under the same umbrella, and wouldn't that be interesting? Then again, Phil has worn t-shirts that brought long-dormant games like Battletoads to make a comeback, but for now, you should take this tease with a grain of salt.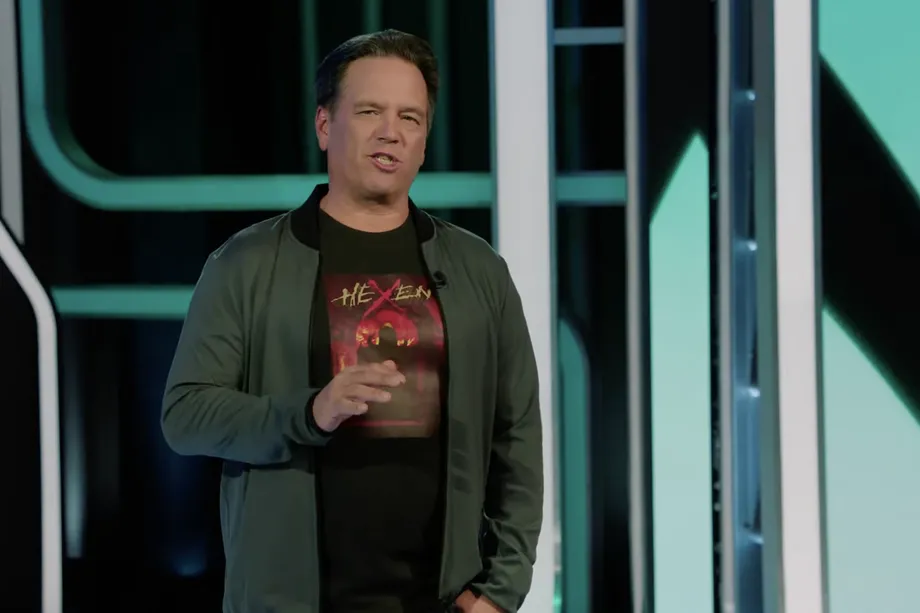 The Rest of the Show
There was certainly a lot that was shown by Microsoft that boasts of a promising future for the Xbox brand. Before we get into some of the newest surprises that were revealed, let's talk about some of the games that came from first-party studios and what was shown off by third parties like Sega and Ubisoft before we briefly mention the stuff that we thought would have easily been present at the showcase. For a full breakdown of each prediction that we made to see what we got right or wrong, check it out right here.
Let's start off by talking about some of the games that were remarkable and that caught our attention. Avowed showed off gameplay for the first time and it definitely has taken some inspiration from other western RPGs like Elder Scrolls V: Skyrim. The environments look lush and grand and well populated with NPCs. We saw some of the first-person combat being performed with magic that makes it stand out from the genre as it is set for release sometime in 2024. Seeing looks at Sega's Persona 3 Reload remake and Persona 5 Tactica, even after last-minute leaks, goes to show that Xbox is continuing to build out its Japanese support. A nifty surprise from Capcom with the first-ever look at Kunitsu-Gami: Path of the Goddess made it clear that Microsoft is making inroads into a Japanese market that has long eluded it.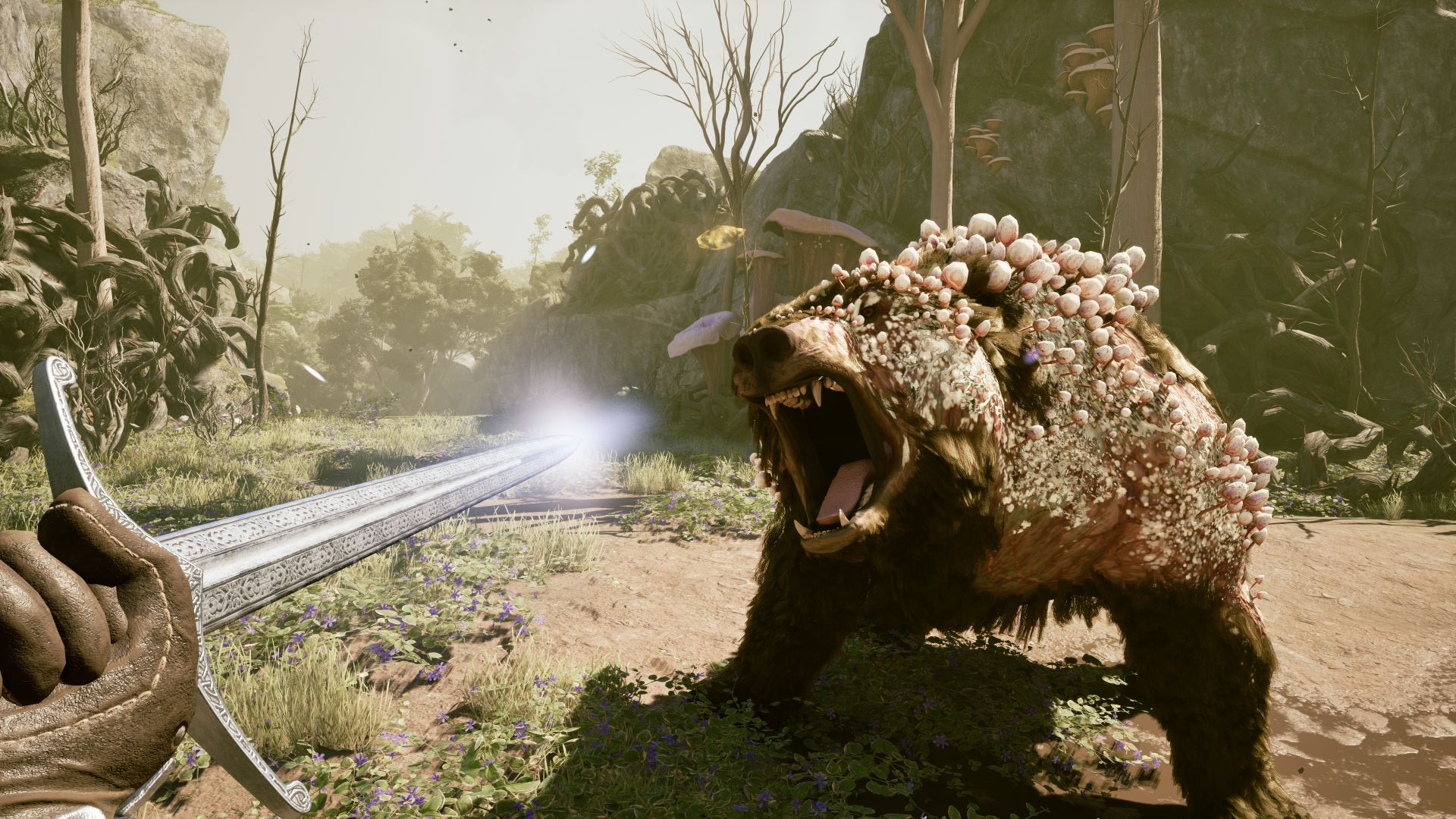 Sega and Ryu Ga Gotoku (RGG) showed a humorous trailer for the next Like a Dragon title called Like a Dragon: Infinite Wealth featuring protagonist Kasuga Ichiban (in his birthday suit), with the game set to launch in early 2024. Then Ubisoft showed a CGI trailer for Massive Entertainment's open-world Star Wars title called Star Wars: Outlaws. More details for the game including a first-ever look at gameplay were shown at the Ubisoft Forward event and the game was generally praised as looking quite good.
As always, Microsoft had another look at Forza Motorsport showing off the ravishing graphics by featuring the cover cars for the game along with announcing pre-orders and a release date later this fall on October 10th.    
We got looks at several indie games coming day one on Xbox Game Pass. These include Still Wakes the Deep from The Chinese Room (makers of Amnesia and Everybody's Gone to the Rapture); a colorful dungeon crawler named Dungeons of Hinterberg; and a beautiful climbing action-puzzle game called Jusant from Don't Nod (makers of Life is Strange) coming out in Fall 2023.
Fans of city builders will continue to build the city of their dreams as they get Cities: Skylines II, with a trailer showing it's coming to Xbox and PC on October 24, 2023. We got to see the first-ever gameplay for the long-awaited Payday 3, which showed off the exhilarating heist hijinks that you and your friends will get to experience as it comes out on September 21st on Game Pass.
Sea of Thieves announced a Monkey Island expansion for those that are fans of Lucasart's seminal adventure game series with the first chapter arriving on July 20th. Overwatch 2 revealed an update that includes new story missions arriving on August 10th. Fans will have to pay $15 for unlimited access to said missions in a bundle for the sixth season called Invasion, which is annoying by itself, instead of offering them for free in the update.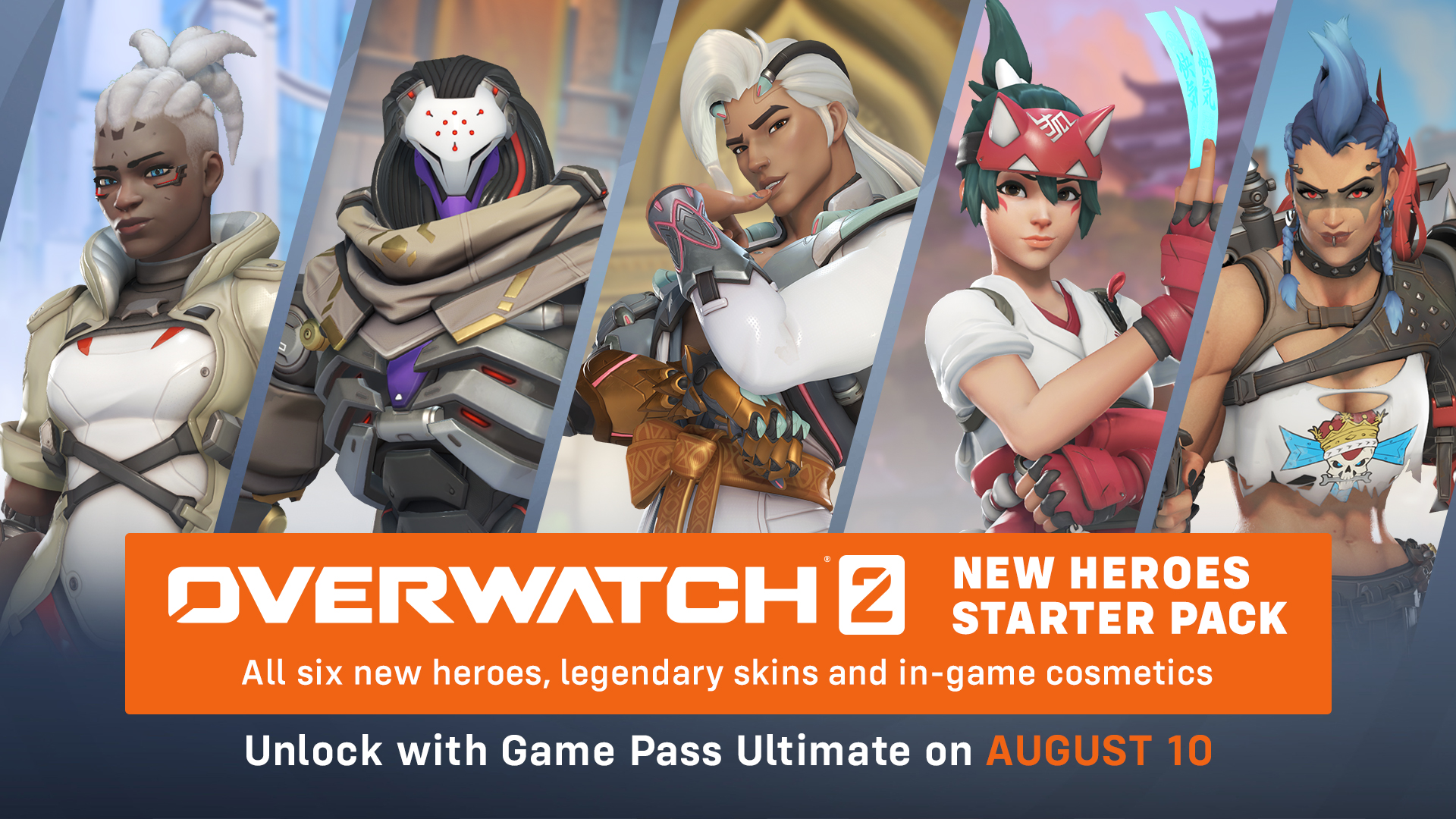 Microsoft Flight Simulator is getting a new version coming in 2024 alongside the announcement of a new update coming on November 3rd that adds Dune's Ornithopter, just in time for the release of the newest film, Dune: Part Two. CD Projekt Red had a new gameplay trailer for Cyberpunk 2077's new expansion, Phantom Liberty coming out on September 26th.  Finally, Bethesda showed off updates for the Elder Scrolls Online by confirming the Necrom expansion coming soon on June 20th and Fallout 76 will have a new area for players to explore in Atlantic City.
Now let's dive right into the fantastic and shocking surprises that the Xbox Games Showcase offered to its viewers. Kicking things off, there was the reveal of 33 Immortals, a 33-player co-op action roguelike developed by Thunder Lotus, developer of the popular Spiritfarer. Each player can participate in drop-in/out matchmaking by taking part in raids to survive against hordes of enemies and challenging bosses as it comes to Xbox and PC later in 2024.
Xbox went on to announce Towerborne, an action RPG from developer Stoic, the makers of the Banner Saga series. It features beautiful cell-shaded visuals that support up to four players in total as you take part in beat-em-up style combat with plenty of customization for your hero. It will be available on Xbox and PC sometime in 2024. Atlus had one more surprise in store with the reveal of Metaphor: ReFantazio, a new fantasy RPG from the makers of the Persona series. Having a new title from Sega goes to show that Xbox is making progress in providing more Japanese-centric games to their lineup as their partnership could rival that of Sony and Square Enix with the Final Fantasy series.  
The final game that ended the showcase before leading into the Starfield Direct was quite the showstopper as inXile Entertainment debuted Clockwork Revolution, a steampunk action RPG coming to Xbox and PC that includes time travel as you explore the industrial metropolis that is Avalon. The choices you make in the past will have massive repercussions on the narrative and characters that you will meet along the way, changing the story and experience in unexpected ways.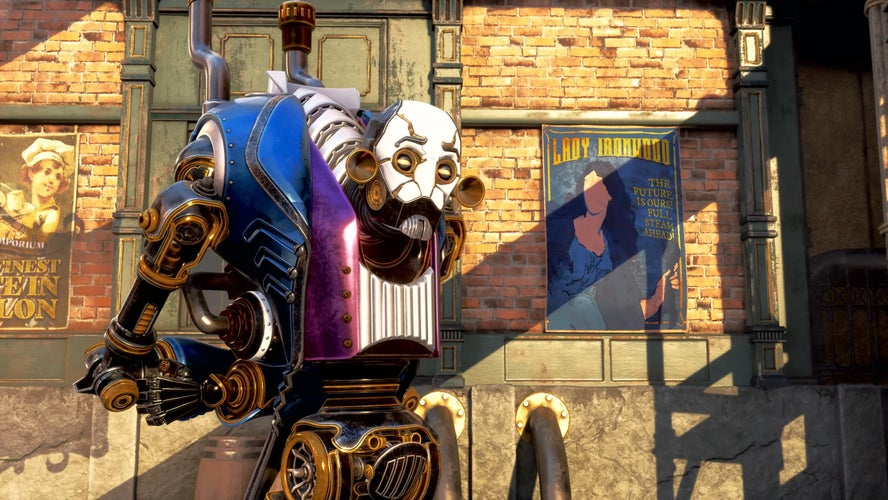 There were some exciting games shown that bode well for the future of the brand. While we didn't get some titles that we still wanted more details on like Perfect Dark, Everwild, State of Decay 3, and Gears 6 among others, what we saw was quite engaging for the viewers watching at home. This showcase will easily go down as one of the best from Xbox in recent years as we saw plenty of first-party content with strong third-party support. We may finally get to see the light at the end of the tunnel as we will bear witness to their grand vision for having a wide assortment of titles that could challenge Sony's well-received and best-selling single-player lineup of first-party games.
Now we just need Microsoft to make their promises come true by having these titles come out on a consistent basis. If they can at least release a new title every quarter, then maybe they can once again be recognized as a leading innovator and creator in the home console space.
Comments
Sign in or become a SUPERJUMP member to join the conversation.