Moguri Mod is the Definitive Way to Play Final Fantasy IX
This free, fan-created project is overflowing with love and detail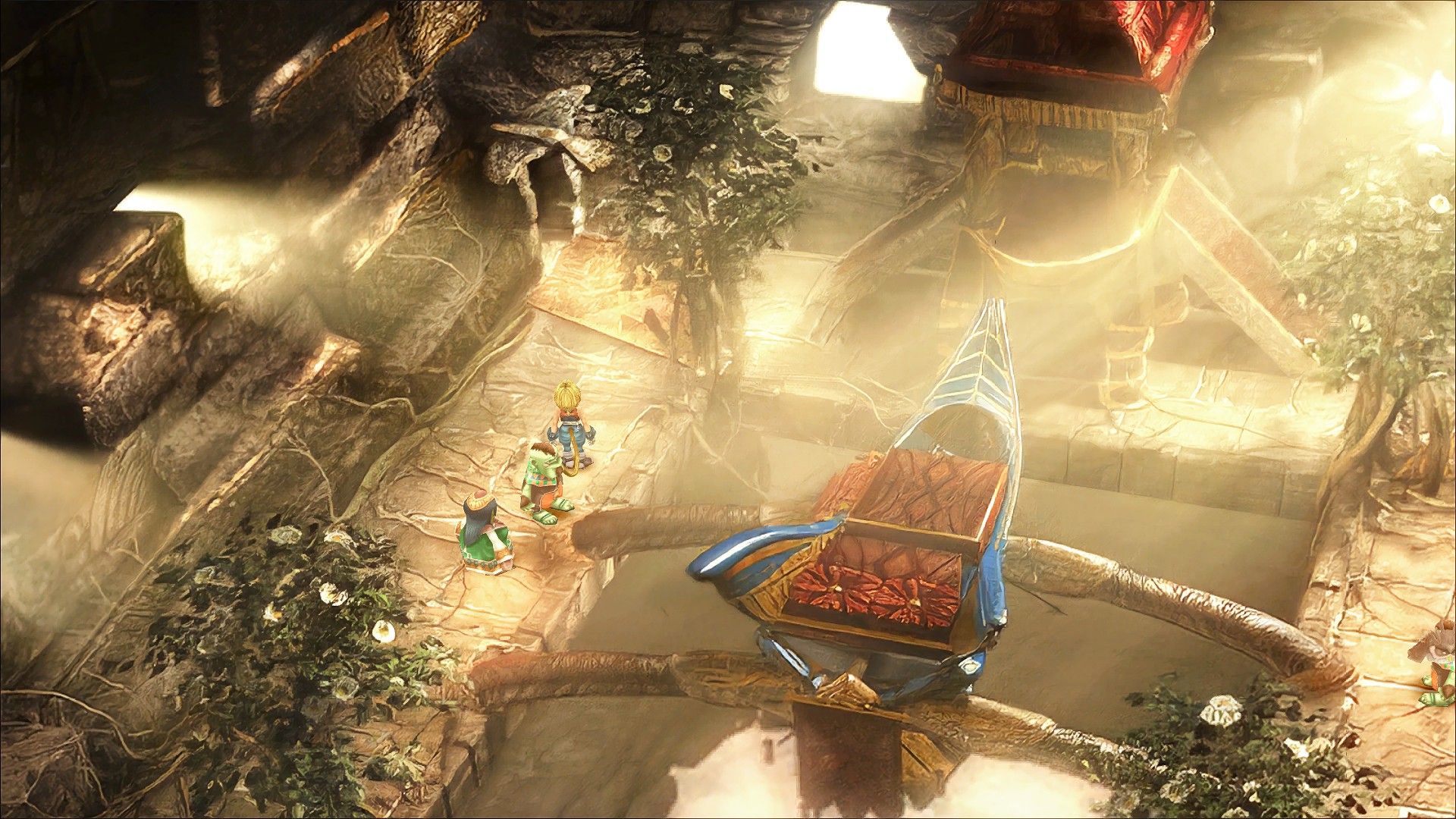 Final Fantasy IX is a masterpiece. This is a statement not up for discussion, as the ninth entry in the Final Fantasy franchise is rich with spectacular features and attention to what makes the series great that goes beyond even its modern giants. Final Fantasy IX is a game overflowing with old-school design, infectious charisma, and everything you could want out of an RPG. It is a celebration not just of the Final Fantasy games that preceded it, but of the genre as a whole.
A recent fan-created mod of the PC version of Final Fantasy IX allows players to experience Final Fantasy IX to its highest degree, offering a level of remastered detail that goes above and beyond the diluted Square Enix re-releases.
From the web site:
Moguri Mod is a faithful revamp of the PC version of Final Fantasy IX helped by deep learning techniques (ESRGAN). The most important changes are in the background arts, that are now cleaner, more detailed and higher resolution.

Moguri Mod also includes a custom implementation of Memoria Mod, offering more options over the original game.
It hosts a huge array of additional modded features, such as full-HD backgrounds (AI-aided and touched up with human detail), a manual redraw of all 11,000(!!!) layer edges, 16:9 widescreen original font, analog support, 30 FPS cutscenes. There is also an array of battle improvements such as a true turn-based system, not to mention a remastered soundtrack arrangement by the talented Pontus Hultgren.
Moguri Mod is a striking example of what can be done to properly remaster our classic video games, restoring them with the same detail that one might restore a beloved painting. I was immediately struck by the intense beauty of the static backgrounds, as I have been playing Final Fantasy IX since its original PlayStation release and have always admired their artistry.
Playing through the Moguri Mod feels like diving headlong into a series of paintings, magnified by the touched-up soundtrack and additional battle enhancements. It's a version of Final Fantasy IX with so much love at all its restored edges that it feels like a gift.
While the modding community regularly enhances our video games, Moguri Mod feels like something above and beyond. It is a project that not only respects the actual artistry of the original game but doesn't try to replace what made it great in the first place. If you have not played Final Fantasy IX in a while I urge you to purchase the Steam version (regularly on sale), download the Moguri Mod here for free, and just enjoy.
Comments
Sign in or become a SUPERJUMP member to join the conversation.