Now Playing at SUPERJUMP: Issue 1
What our team is playing, you might want to check out too!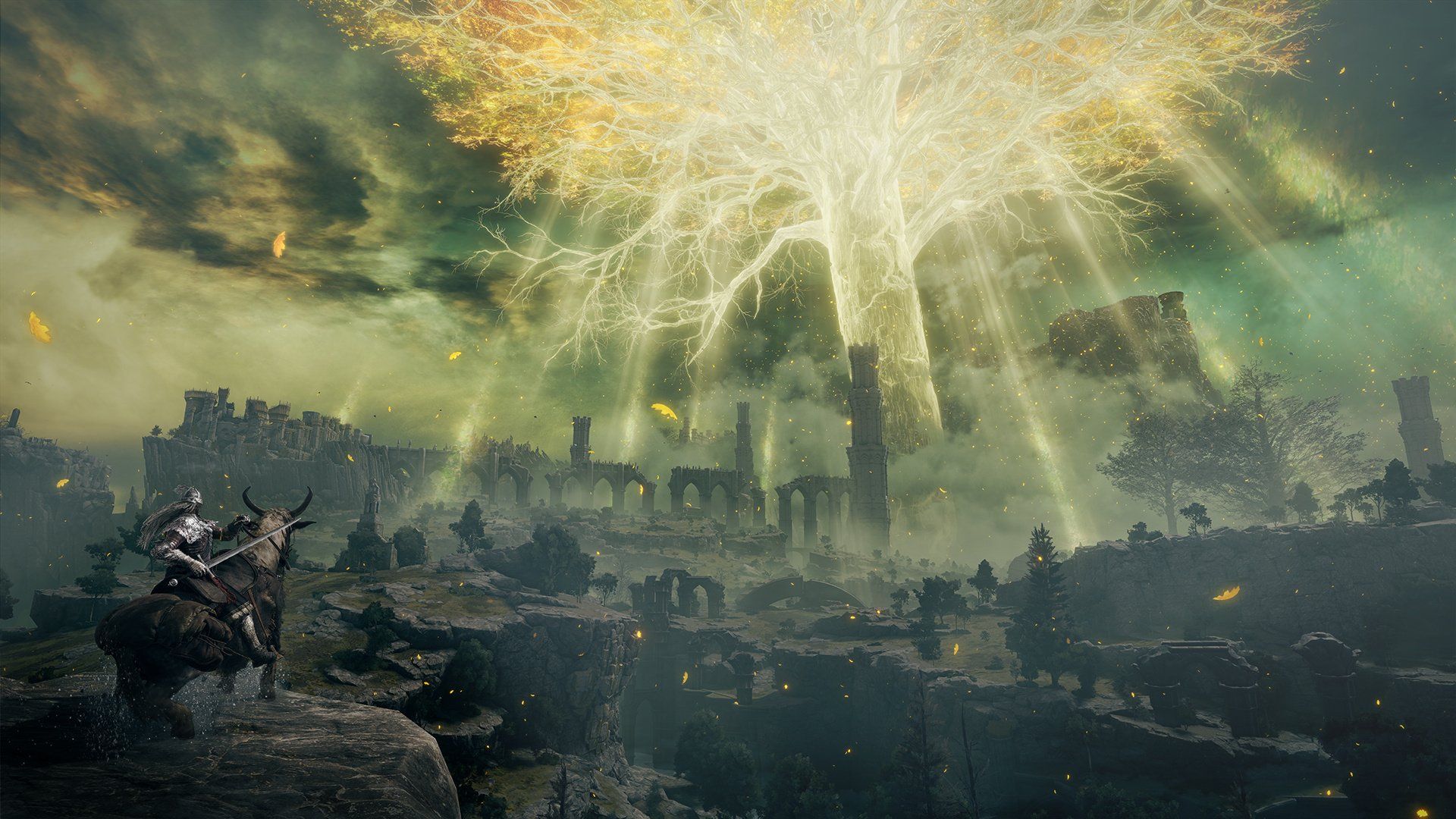 Welcome to our brand new article series, Now Playing at SUPERJUMP! We've asked our global team of writers and editors to chime in with what they're currently playing, obsessing over, thinking about, and looking forward to in the coming weeks. Click each author's name to see their entire portfolio, and the links in the text will let you find out even more about them. So enjoy, and we'll see you back here each week for more recommendations and odes to the games our team loves!
It's Spooky Season, and true to form, I've fired up Resident Evil 3 Remake for the first time. I never played the original version, and while I know it has gotten plenty of heat for all the changes Capcom made for the remake, I'm enjoying it quite a bit. I like the action-focused gameplay, the game is gorgeous, the jump scares are plentiful and Nemesis is a pain in the ass. What else can you ask for? I'm also ducking in for a quick hit of my forever game, Elden Ring, from time to time, and I played the demo for an exciting Souls-like called The Last Faith during Steam's Next Fest. I'm looking forward to checking out the full thing when it launches in November.
Having finally finished Tears of the Kingdom a couple of weeks ago, I'm back on my Xbox trying to knock out some of my Game Pass backlog. I'm currently alternating between Power Wash Simulator, Celeste, and Yakuza 0.
I'm playing Blasphemous 2 and Baten Kaitos HD. Blasphemous 2 feels like it's addressed every issue I had with the first one, especially the map's tedium with better exploration and checkpoints placed in less mean locations. Baten Kaitos HD is a pretty awesome RPG from yesteryear where you can really see Takahashi's Xenoblade origins show up.
I'm playing the excellent Cyberpunk 2077: Phantom Liberty. The game's come a long way since its launch, and it's providing some fresh inspiration for the upcoming Cyberpunk Red tabletop RPG session I'll be running for some friends. I'm also slowly working my way through the Ultima series, currently playing Ultima II.
I'm wrapping up Deathbulge: Battle of the Bands as I work through my list of 2023 indie games I missed. This has been a good year for RPGs, I've come to find out.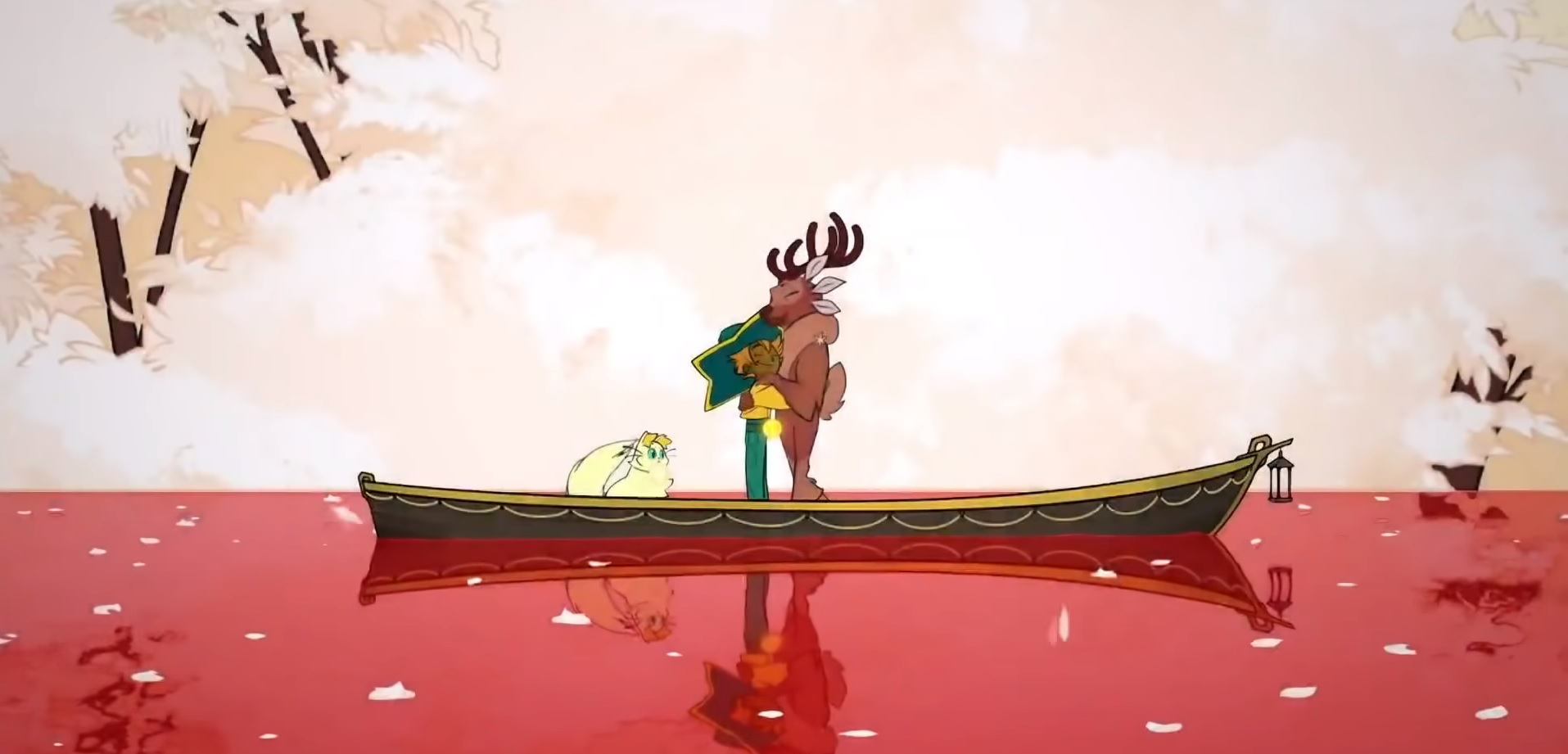 This week, I'm playing Spiritfarer. The music, art style, and storylines create a relaxing experience. It's the perfect remedy for the tensions of a busy life.
This week I'm playing Assassin's Creed 3 Remastered. I played the original on PS3 and loved it. I've been watching a YouTuber play it for the first time and she inspired me to jump back into it. Fortunately, I did forget some pretty significant plot points so it basically still feels like I'm playing for the first time, story-wise.
I've been addicted to Cyberpunk 2077 lately so I'm definitely playing that this week. Also planning on continuing to trudge through Final Fantasy Origins in my attempt at an "all Final Fantasy" play-through. And I'll probably start Inscryption as my spooky season game, a quicker Halloween game than my usual (Bloodborne).
We do a seasonal weekly challenge over at the Evercade Discord, which is a bit like a book club! This week we all played Magic Girl: Little Witch, a cute 'em up with a shocking framerate but big on personality! It's interesting to see that even back then there was a saturation of shmups like we have now on Steam.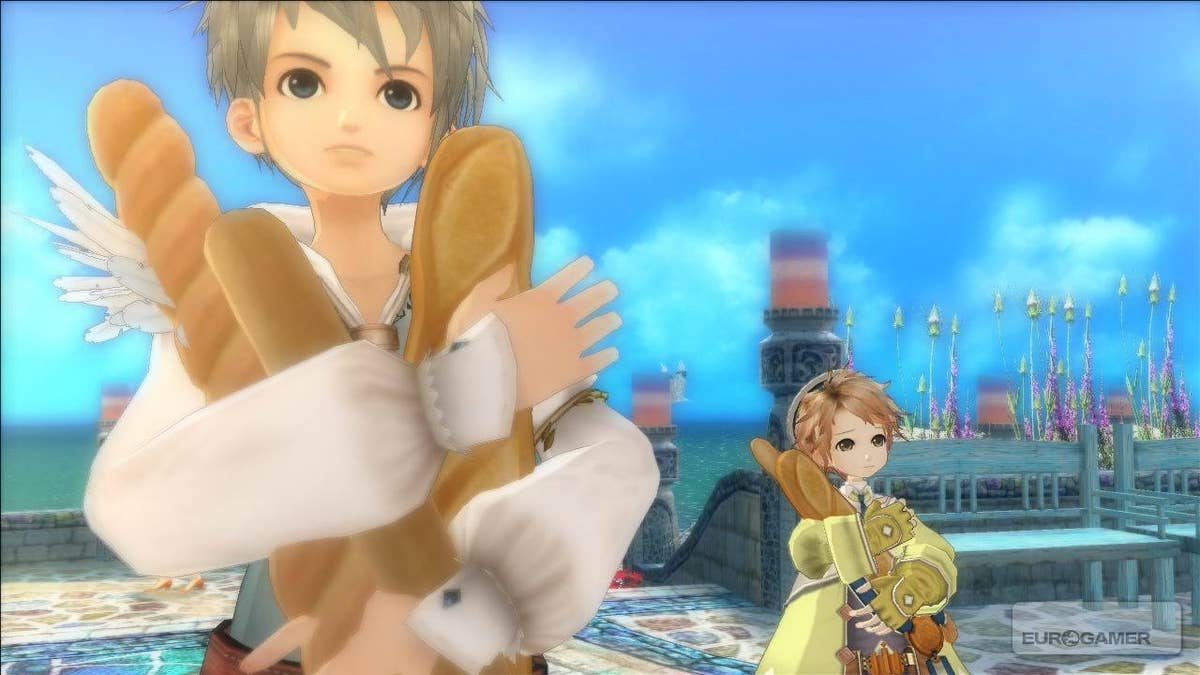 I'm replaying Eternal Sonata and, although I already loved the game when I played it 10 years ago, experiencing it as an older and generally more knowledgeable person has been a blast. It's a very sensible and romantic game, tackling existentialism with a meta twist that makes us think about our relationship with non-real worlds in general.
I am currently playing Sea of Stars and I am unfortunately not enjoying it as much as I thought I would. It got a bit better once I got the 4th party member, since I think she's pretty cool. But with me, I never feel right giving up on games, my FOMO won't allow it. So even through characters that feel one-note, close to generic dialogue, and a combat system that isn't as intuitive as it is at first glance, I'll power through. I've experienced some of my favorite games ever have been because I powered through a rough start, so this still won't be an exception!
This week, I'm taking Assassin's Creed Mirage for a spin. Despite its warm reception, I haven't enjoyed an AC game like this since the RPG-ification of Origins, Odyssey, and Valhalla. Playing a stealth-focused AC title that drops the levels and gear baggage takes me back to the good old days of Assassin's Creed 2 and Brotherhood. 9th century Baghdad has been recreated in incredible detail and the care put into the game's environments shines through the cracks of its forgettable story. As a resident of the Middle East (I'm Indian), hearing the Muslim call to prayer and watching people perform their ablution before entering a mosque made me appreciate my second home even more.
I'll finally finish up Final Fantasy 16 this week - I shelved it for far too long due to Baldur's Gate 3 consuming my life. On my Switch, I've found myself back into Slay The Spire, where I'm trying to get past Ascension level 12 for all characters.
I haven't had a lot of time to play games recently, but I've been slowly working my way through Pandora's Tower over the past couple of months. It's stressful - the time limit makes boss fights feel really intense! But it's also sort of perfect. It's constructed in a really beautiful, elegant way. I've also been playing Golden Sun for the first time as a bedtime game, and I like it - it's a very chill sort of experience.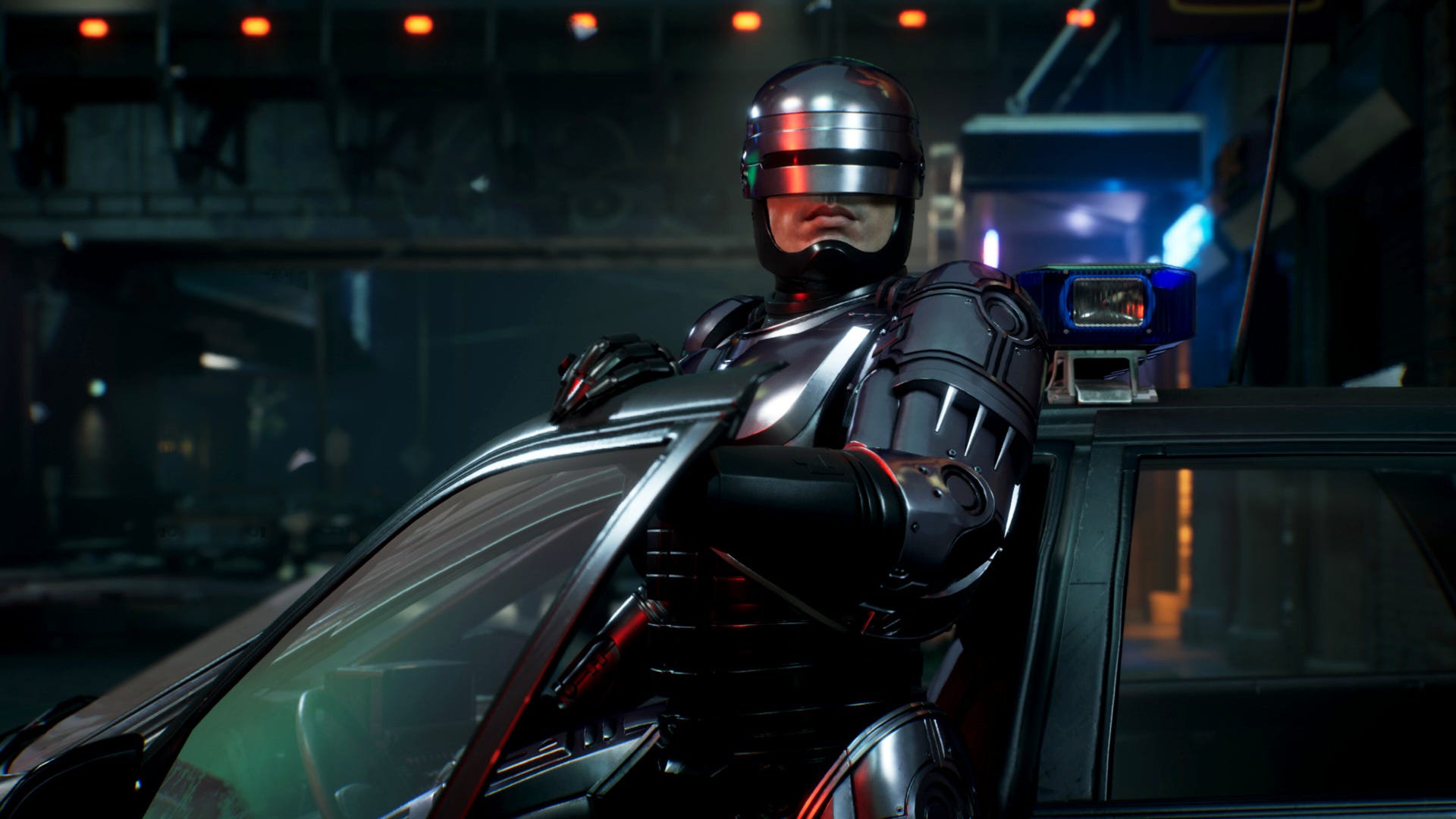 I have been spending time checking out some demos from the Steam Next Fest. So far, I have completed Robocop: Rogue City where I got to experience the automated sounds of Robocop's movement and the soothing monotone sounds of his voice while I take names and serve justice as Delta City's protector. Then I tried Laika: Aged Through Blood, an interesting mix of Trials and the bullet time mechanics of Max Payne set within a post-apocalyptic world. I found it to be challenging at times, but I feel like once I get the motorcycle mechanics down, then maybe I would like it even more. I have another demo to check out next which is American Arcadia and then I was going to try out the multiplayer beta for Call of Duty Modern Warfare 3. Finally, I will try to squeeze in some time to play some more Assassin's Creed Mirage since I've only finished the prologue.
I'm playing Baldur's Gate 3 and this is definitely my GotY. It's such a full and vibrant world, and I love the attention to detail like camp locations changing and every single door being a place I can go inside instead of a flat texture. This game reminds me of Elden Ring simply because everything is unexpected. And there isn't a corner of the map that doesn't have a purpose. I was always surprised by Elden Ring, with every unique character and treasure, and BG3 feels similar that way with no repetition and delightful unexpected encounters. Happy to have beautifully written romances and deep relationships.
This week, I've fallen back in love with Animal Crossing: New Horizons. I can't help but get excited by the Halloween decorations in the game - and people make such cute custom-designed sweaters and things! I'm also playing Viridi, a relaxing passive sim that lets you grow a pot of succulents in real-time. It's such a good way to take a break during a busy day and enjoy calm music, cute plants, and spritzing the little snail friend that lives on the pot's edge with water.
This week I've been playing COCOON, which definitely deserves all the hype and praise it gets, and will be replaying Alan Wake before the sequel drops later this month.
This week I've been playing Shadow Tower as part of my FromSoft marathon and it's been quite surprising how much it takes from my favorite parts of the first King's Field. While King's Field 2 and 3 expanded the first game's narrative with bigger threats and more epic adventures, I missed the simplicity of the first game. No plot about recovering some magic sword from an evil dragon to save the world, just me and a creepy dungeon that wants to kill me.
Tow Min Yi
I've been enjoying Elden Ring all throughout this week, one of the first FromSoft games I've tried that I have yet to quit. While the first 20 hours were absolutely trying on my patience, I'm glad I pushed through, because it's all been uphill from there. As someone who was upset God of War: Ragnarok didn't win GOTY last year, I can completely understand now why Elden Ring had taken the honor instead. The combat is punishing but fair, and the world-building is sublime. The more I play and discover, the more I fall in love with the Lands Between and its inhabitants. Elden Ring is completely unlike anything I've ever played, and despite my love for heavily story-driven games, I can't help but be sucked into the mysterious and intriguing world it presents. I definitely look forward to finishing the game soon!
---
That's a wrap for the very first issue of Now Playing at SUPERJUMP!
Thank you for checking out the veritable treasure trove of games our team is playing right now, and be sure to check back next week when we're back with more. Stay gaming, my friends!
Comments
Sign in or become a SUPERJUMP member to join the conversation.